In case you need help with finding your favorite villa, let us help you choose by presenting several of our top picks in this blog post:
Top 10 villas in Croatia (in different top destinations)
Photo of Trogir Pearl Villas
This villa complex is ideal for a larger group as it consists of two villas located near each other:Luxury Villa Gold Pearl and Luxury Villa White Pearl. The whole resort is situated on a hill on Ciovo and has a wonderful view of the whole bay (as you can see from the photo above). An additional benefit of booking Trogir Pearl Villas is that there is a hostess who takes care of the guests during their stay. Both houses are new and very nicely equipped and they can accommodate up to 20 persons.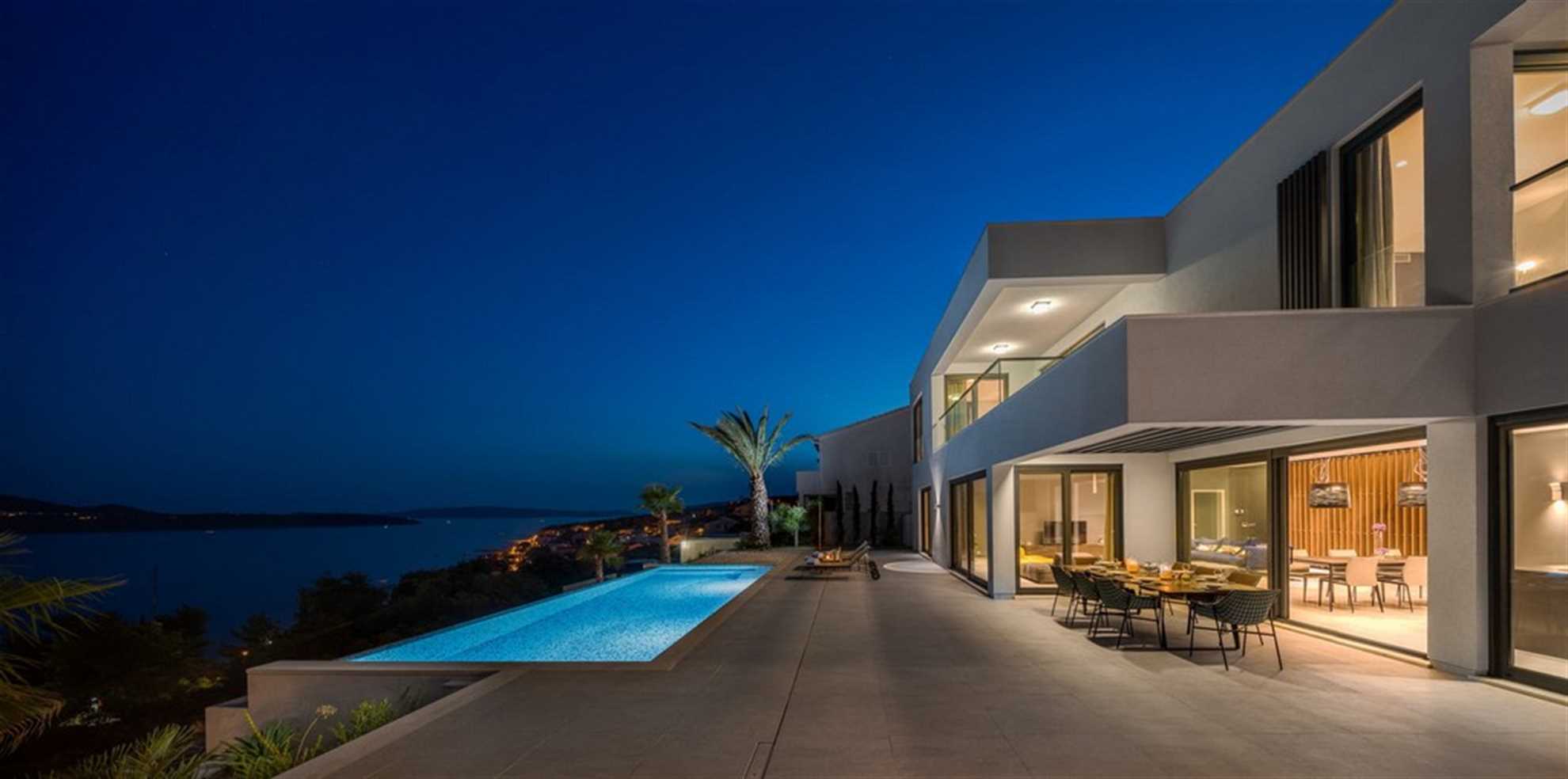 Photo of Luxury Villa Elyzeum
Villa Elyzeum is a 5-star villa with heated pool near Trogir. It can accommodate up to 10 people and it is equipped with everything you need for a luxurious vacation. Amazing view of the bay is extra if you book this exquisite villa. Finally, the hosts are super friendly and they willtake care of your wishes.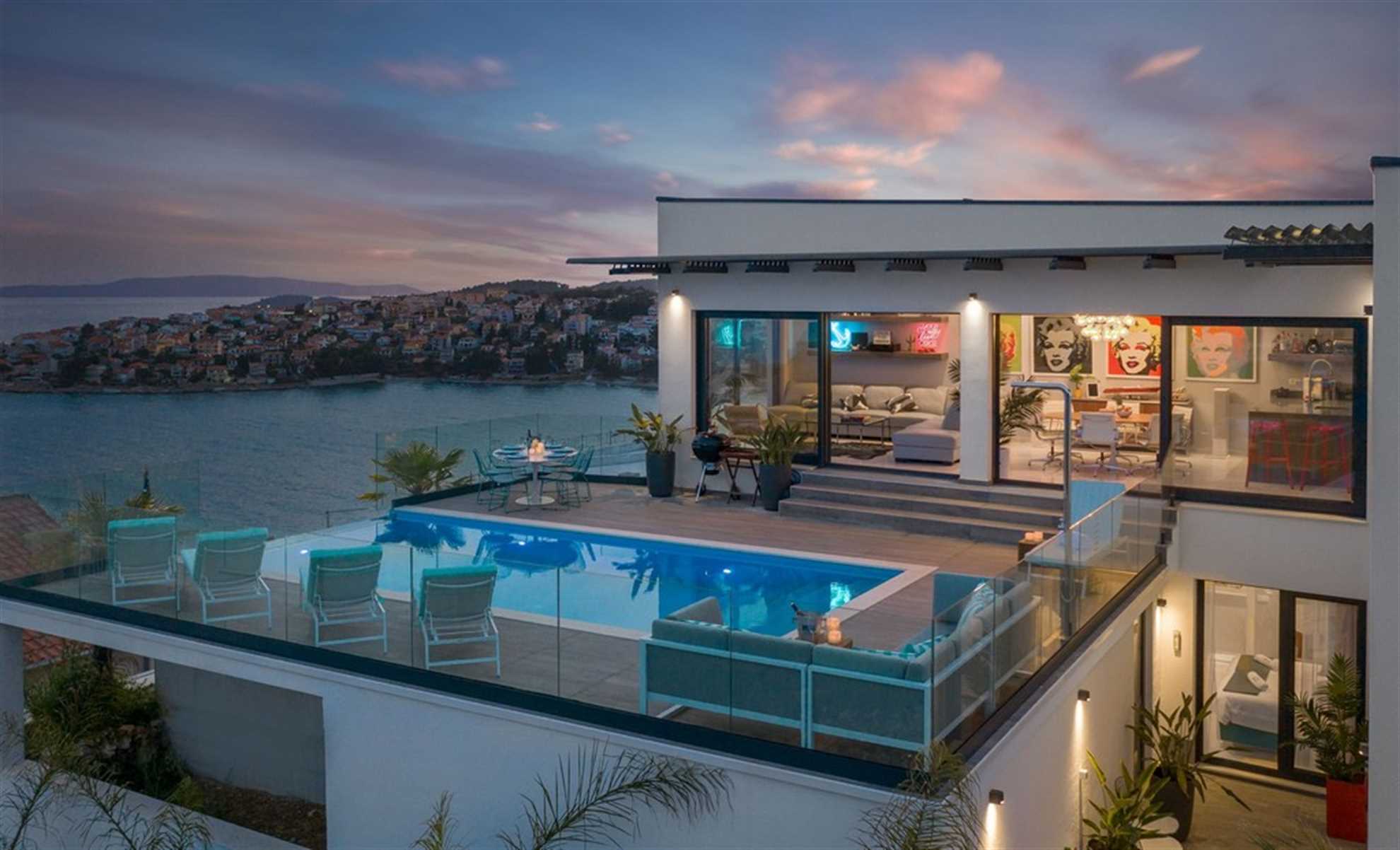 Photo of Villa Riva near Trogir
This modern villa for 8 on Ciovo comes with an infinity pool with the view. An additional benefit is that it is a real tech empire with a projector, a stereo system, and a play station. If you are still not convinced to book it, the owner is super friendly and can lend youdifferent gear for sports activities like jet-ski, retro speedboat, Triumph bike, etc.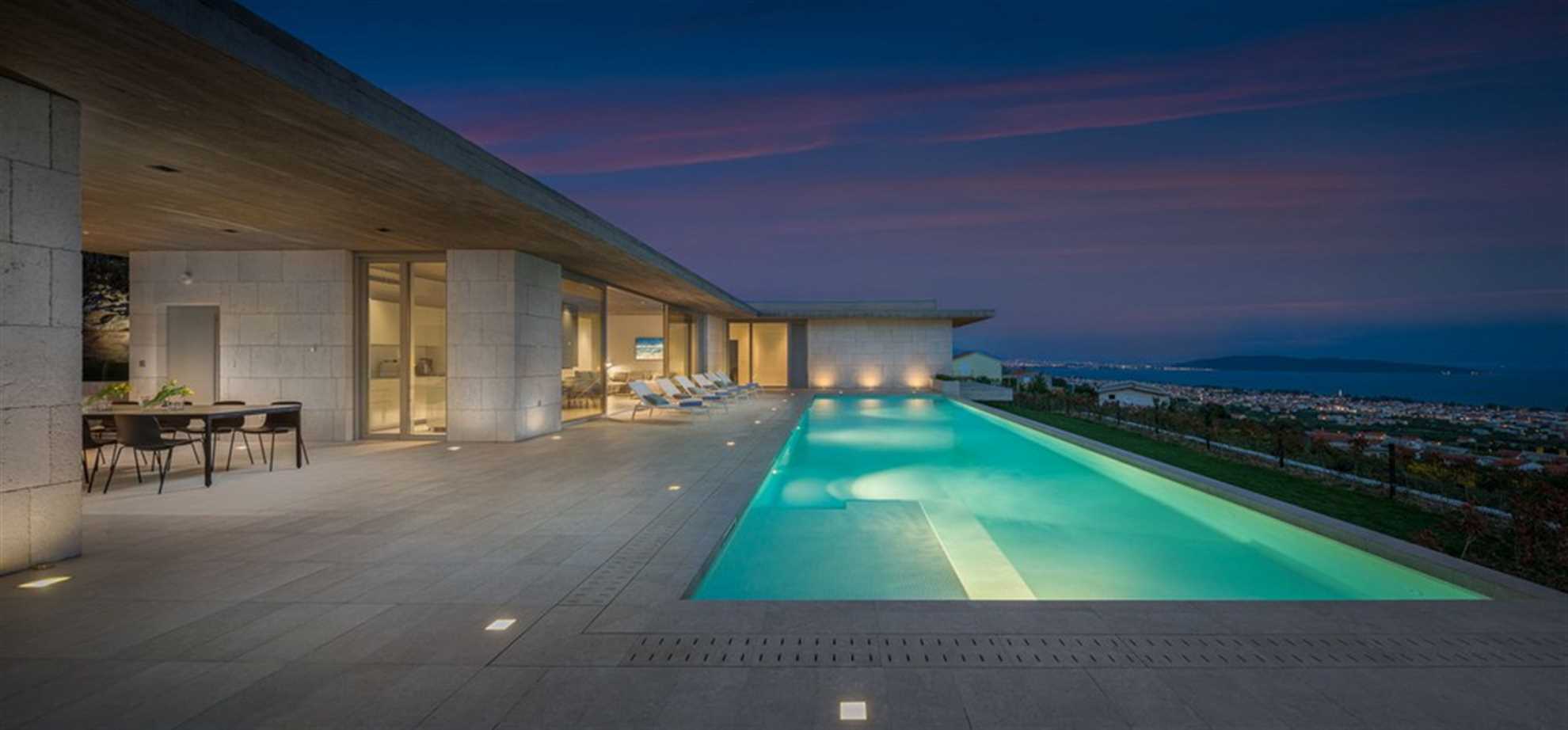 Photo of the Radun Home mansion
Radun Home is a modern villa for 12 people with huge surrounding area of 7.000m2. One of its best features is its grand view of the city of Split and the islands in the area. Another benefit you will get if you book this villa is that it comes with a huge heated pool of 100m2. You will also find a host on the property who is at your service most of the day.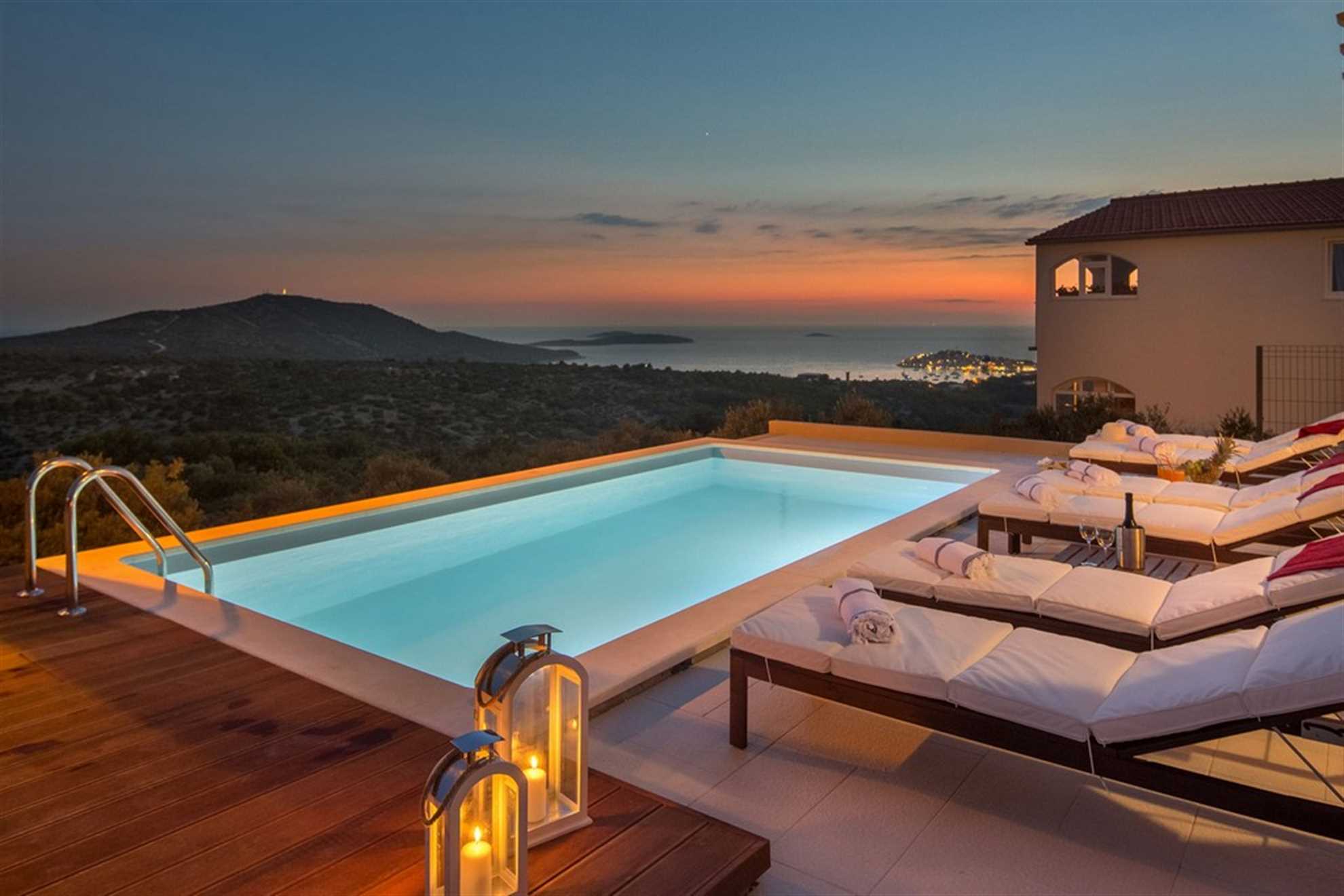 Photo of the Mia Bella Villa with the view
Villa Mia Bella is situated on a hill above Primosten. This villa for 10 is great as a starting point for exploring the surroundings and there is plenty to see in the area: 2 National Parks: Krka and Kornati, and the cities of Sibenik, Trogir and Split. After all the exploring, just return to your villa on the hill and relax.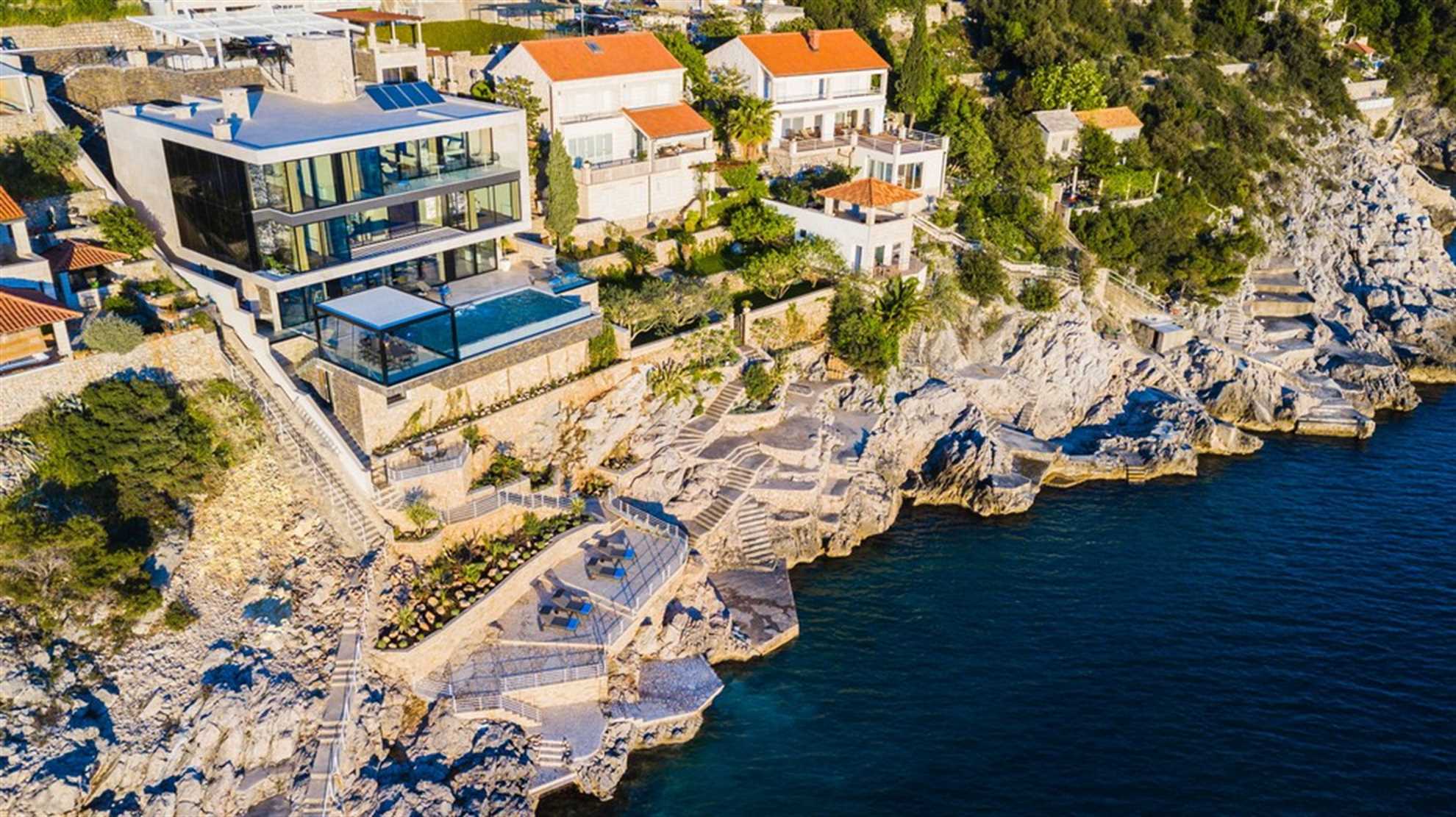 Photo of Grand Oceania in Dubrovnik
If you wish to spend your vacation like a celebrity, book this high-end villa in Dubrovnik area. Do we need to say more if we say that it includes an infinity pool, 3 jacuzzis and a Finish sauna for total relaxation.Additionally, this grand villa for 12 is a beachfront property with private access to the beach.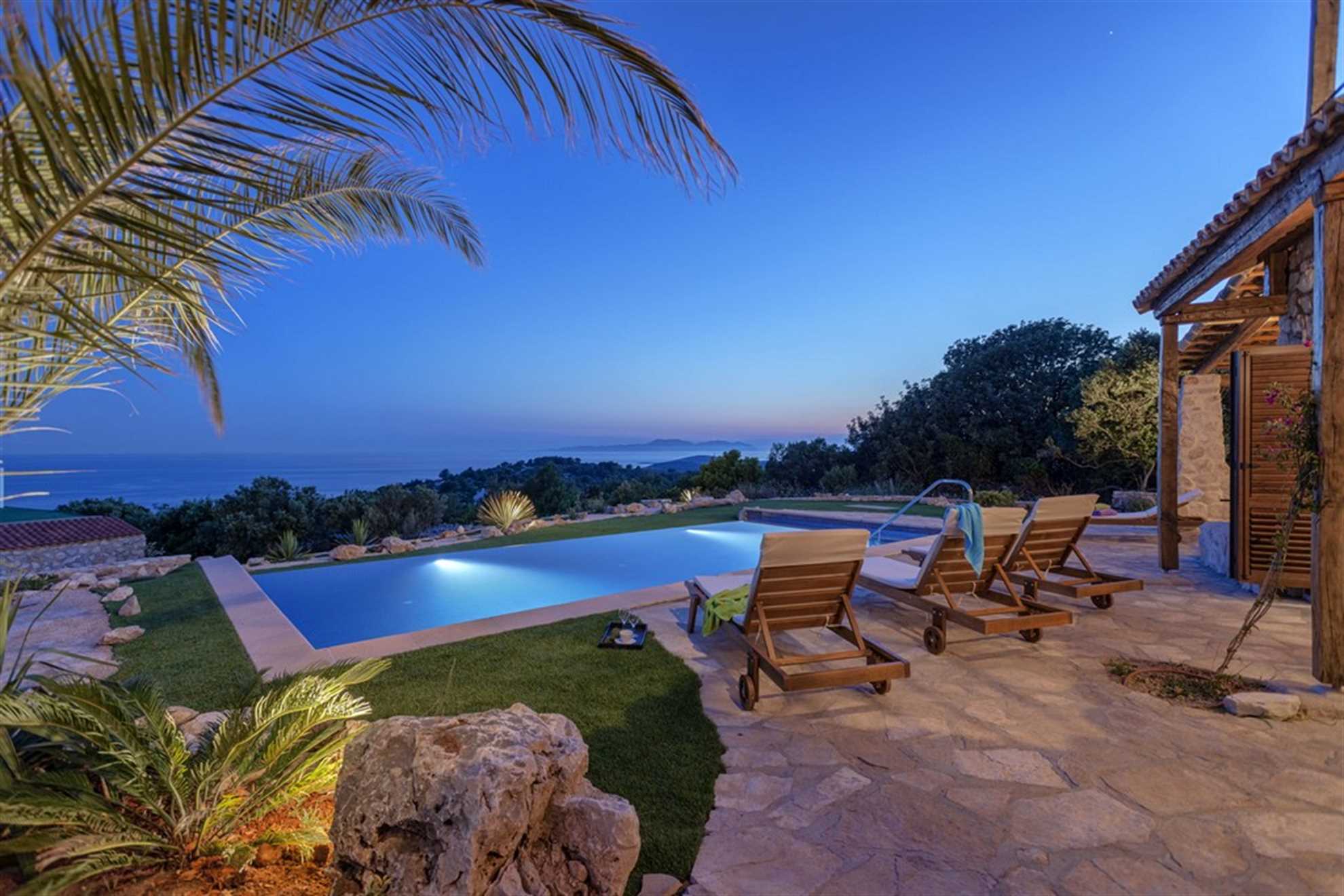 Photo of the Sea Seeker Villa on Hvar
These two villas for 10 people each are situated at the entrance to the city of Hvar, the center of fun and activities during the summer in Croatia. On the other hand, these villas are located on the hill away from the city crowds and with the wonderful view of the sea and the surrounding area. Shortly, these villas are close but remoted and just perfect for holidays!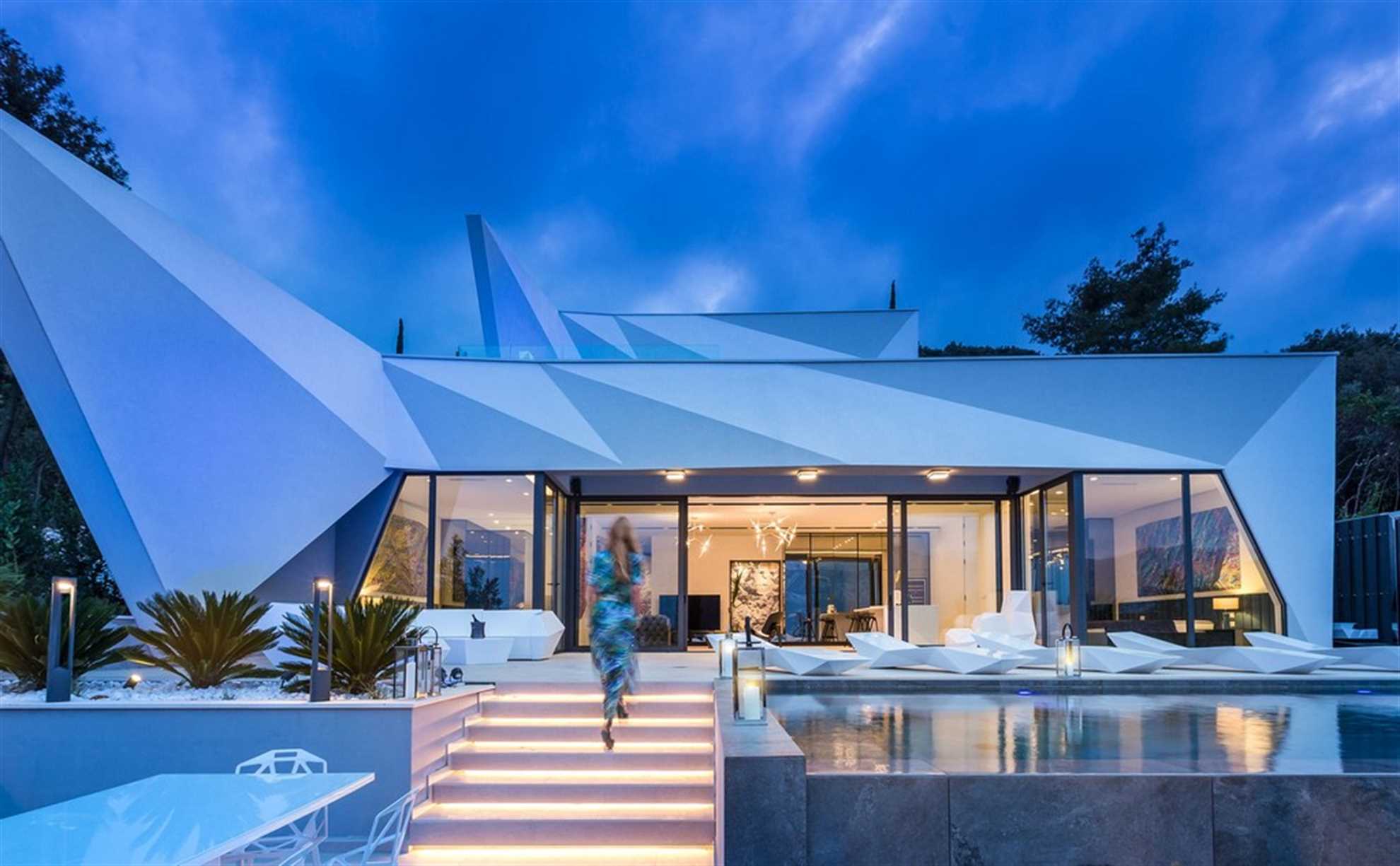 Photo of the Korcula Diamond villa
We have already written about this exquisite villa for 10 guests. It has just been opened this year and already celebrities like Ludacris and royalties like the royal family from Bahrein visited it. One of its best features is its architectural design. Due to it, the villa looks like from another world. We recommend you to visit it and see for yourself!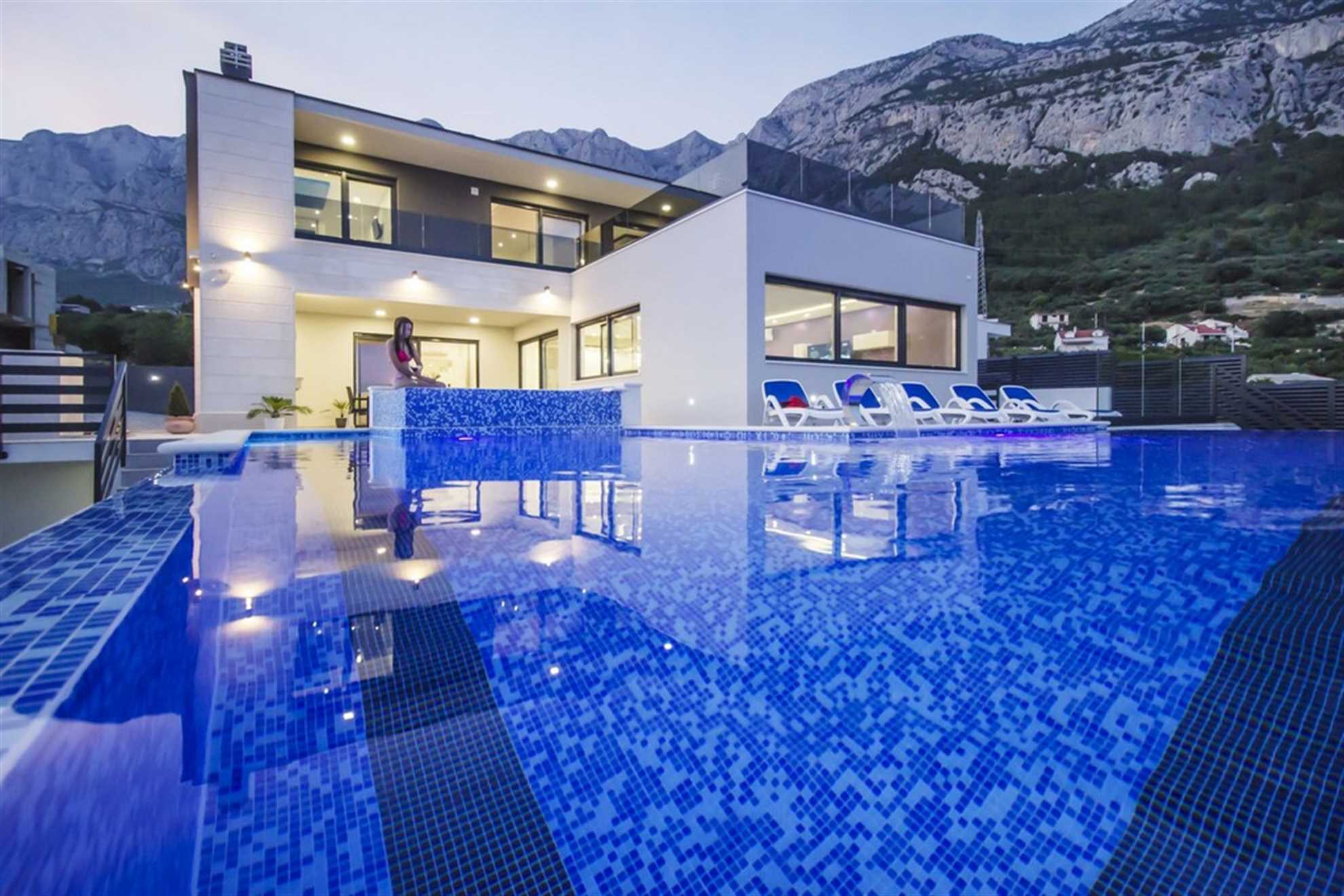 Photo of the High Hopes villa from Makarska
For many Makarska is the top Croatian vacation destination. If this is true for you as well, villa High Hopes is the right villa for you. This brand new villa for 10 is situated just above the city of Makarska and it has everything you need for a perfect vacation: friendly hosts, wonderful pool and panoramic views of Makarska and the neighboring islands.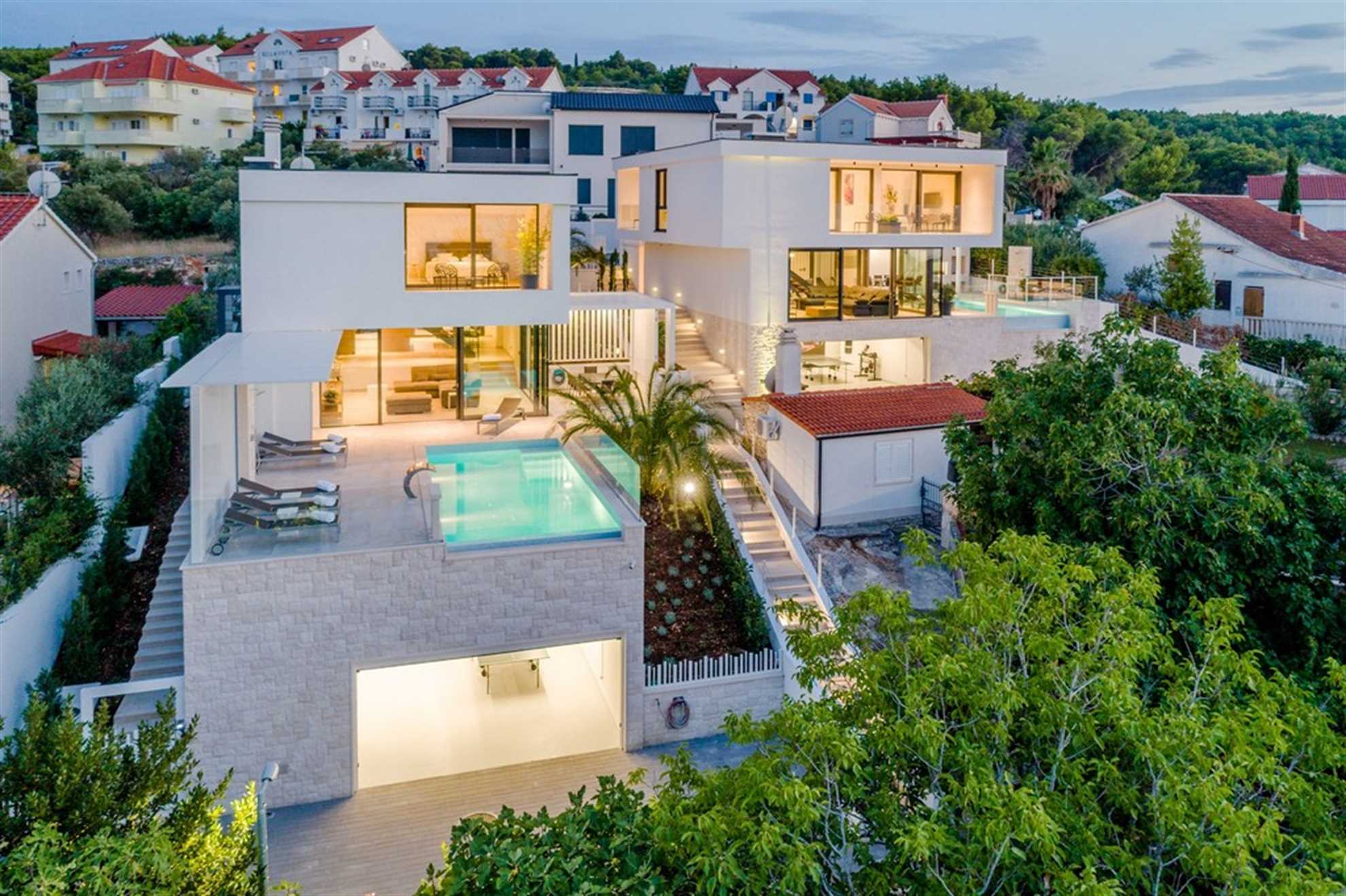 Photo of the Sutivan Luna and Soleil Villas
Luna and Soleil are the twin villas on Brac island in a small place called Sutivan. And Sutivan is a place without cars in the summer. So if you are looking to escape the rush of everyday life, these are the villas for you. The two villas for 8 guests each, are situated next to each other and are perfect for a group of two families who like to be close to each other and still enjoy their privacy.
Found something you like? Contact us and catch your favorite villa while it is still available because they get booked quickly. If you still have doubts, no problem, check the other villas from our offer because the Early Bird discount is valid for the whole offer. Finally, if this is your first time Croatia or the desired destination, feel free to check our previous blogs for activities on what to do in the villas' destinations. We welcome you to Croatia in 2020!