Location of Luxury Villa Riva
Luxury Villa Riva found its place on the Island of Ciovo which is connected with 2 bridges to the mainland and picturesque town Trogir. Ciovo is situated in Middle Dalmatia, which makes it an ideal starting point for exploring the surrounding places. It is also known for its beautiful beaches and attracts guests from all over the world.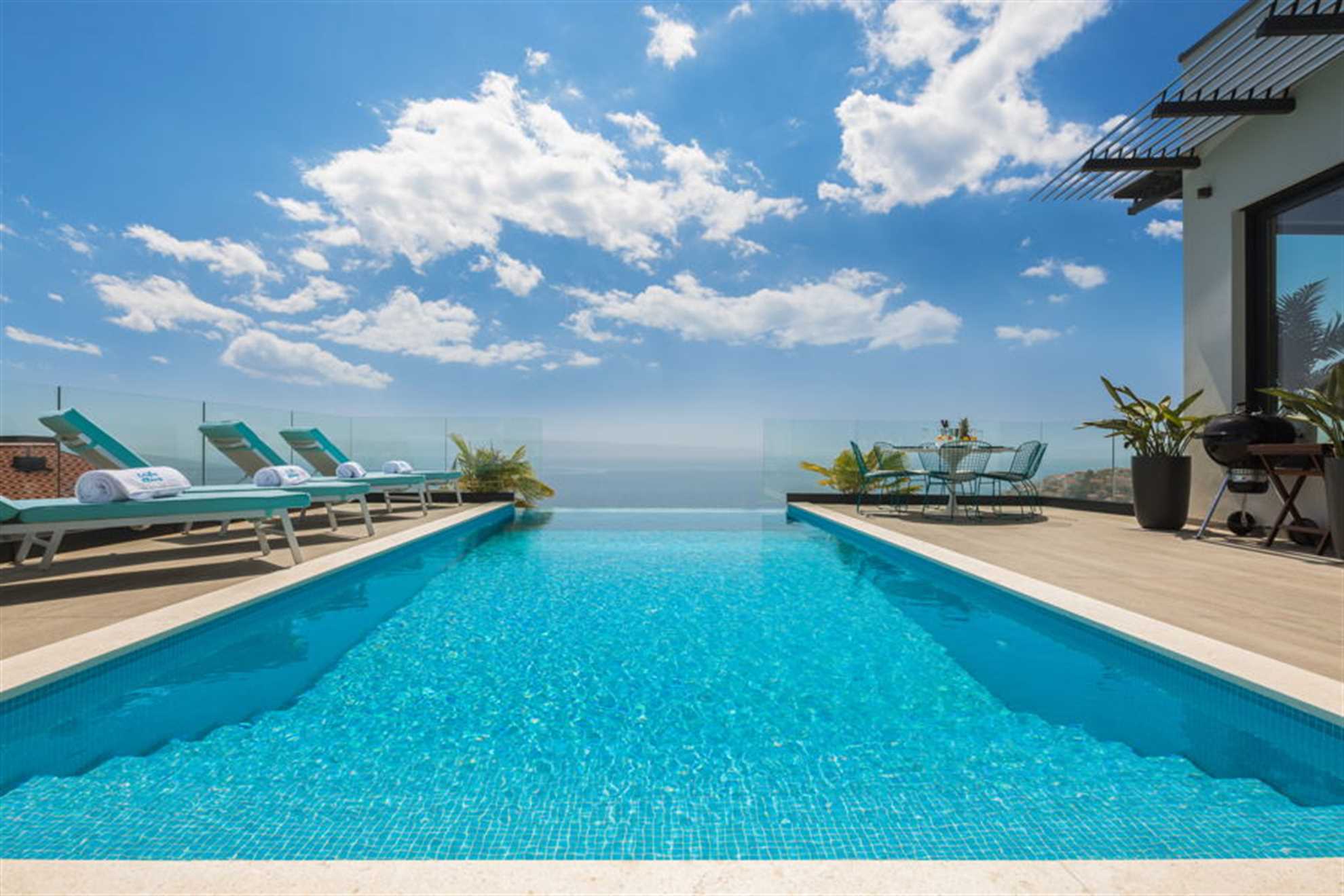 View at the sea and nearby island Solta from pool terrace
Modern interior of Luxury Villa Riva
When arriving at the Luxury 4-bedroom Villa Riva, you will enter the open space living room fused with dining area and kitchen.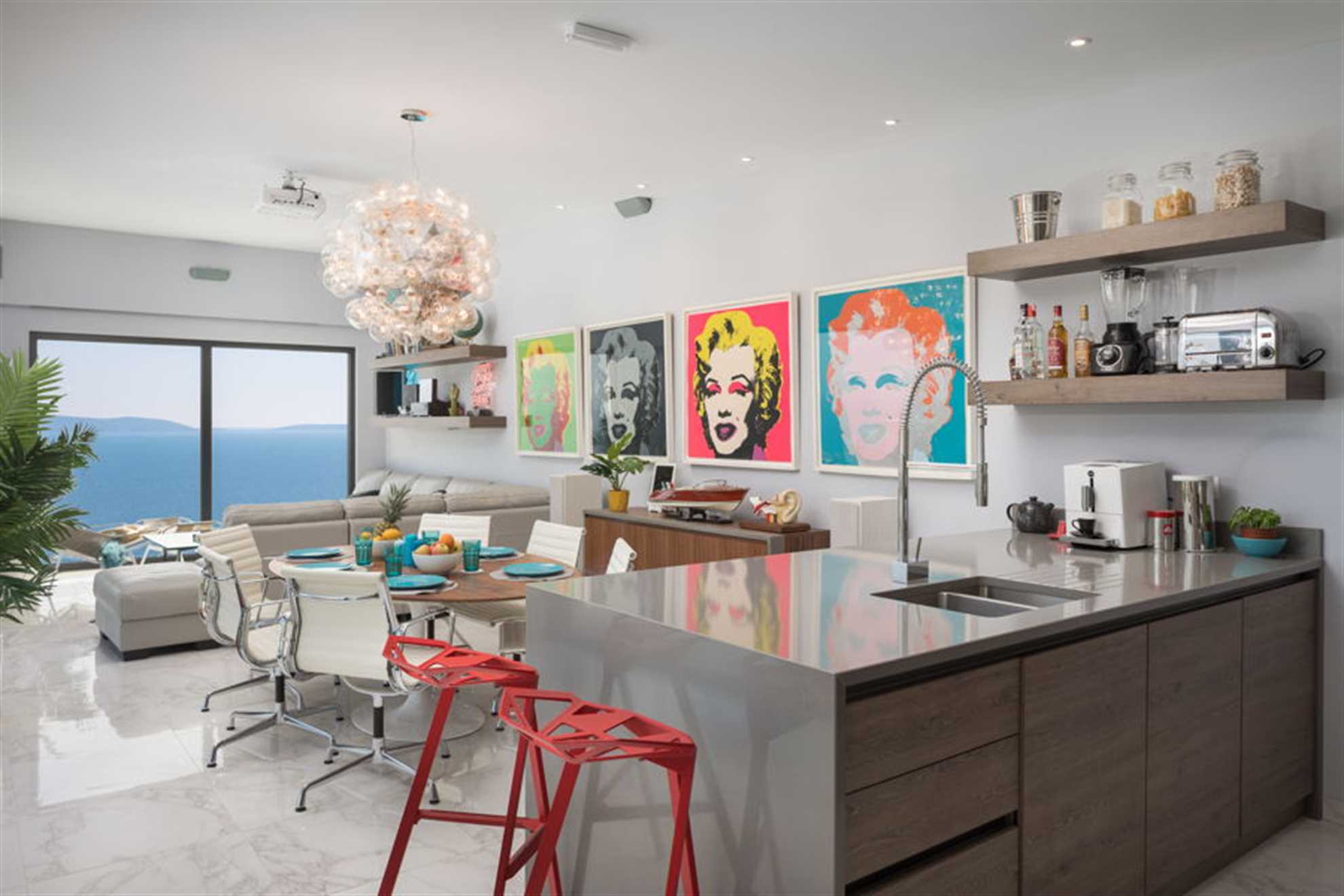 Open-space living room with stunning views
The interior is tastefully furnished with lots of details, and the lounge area features a 4K Projection Screen with Dolby surround system.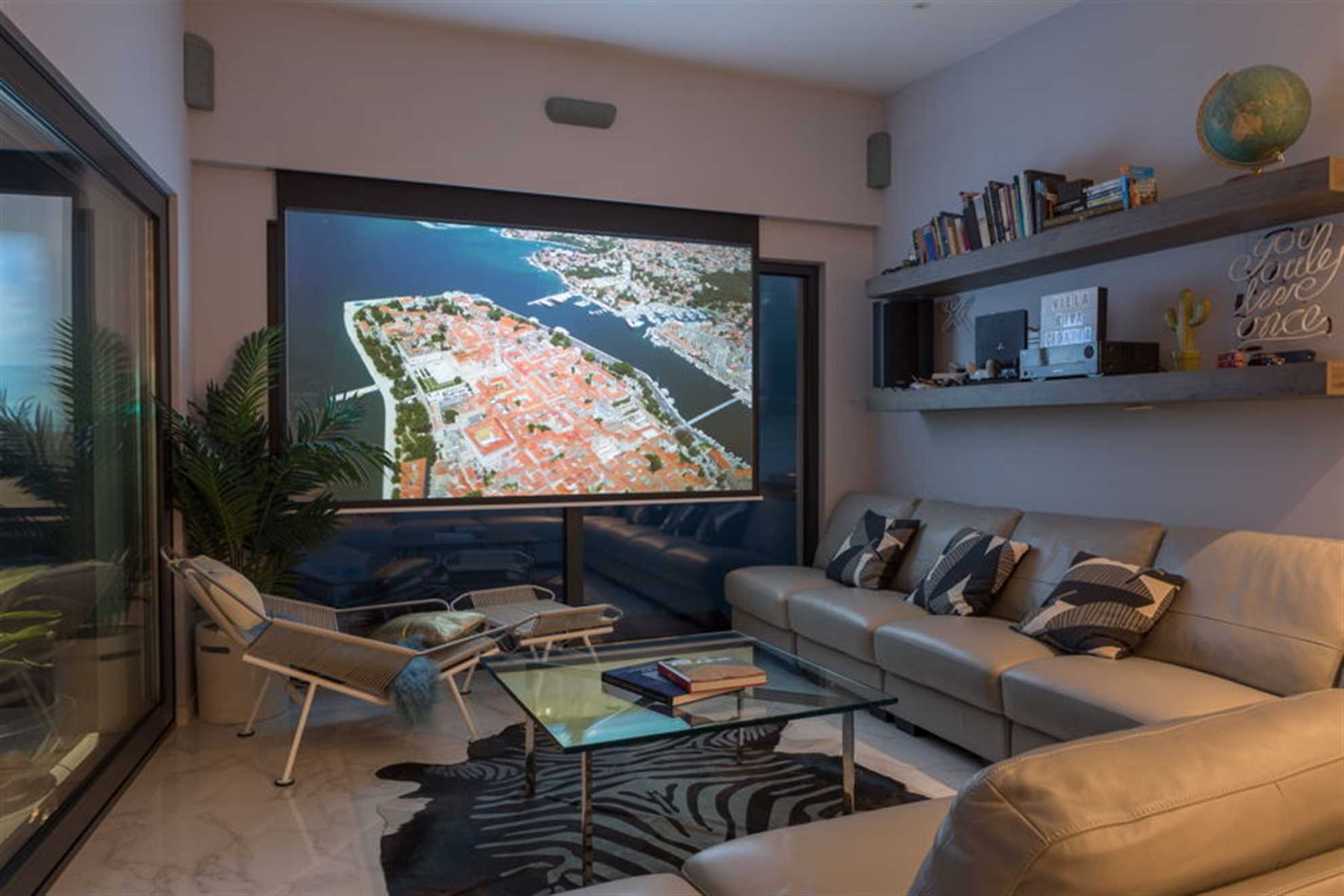 4K Projector with surround system
Large glass windows provide you with plenty of daylight, and of course a stunning view of the sparkling blue sea. The cozy sitting area is perfect to just sit, relax and relish the view. You can also see the pool terrace which invites you outside to soak up the sun and it will definitely be your favorite spot!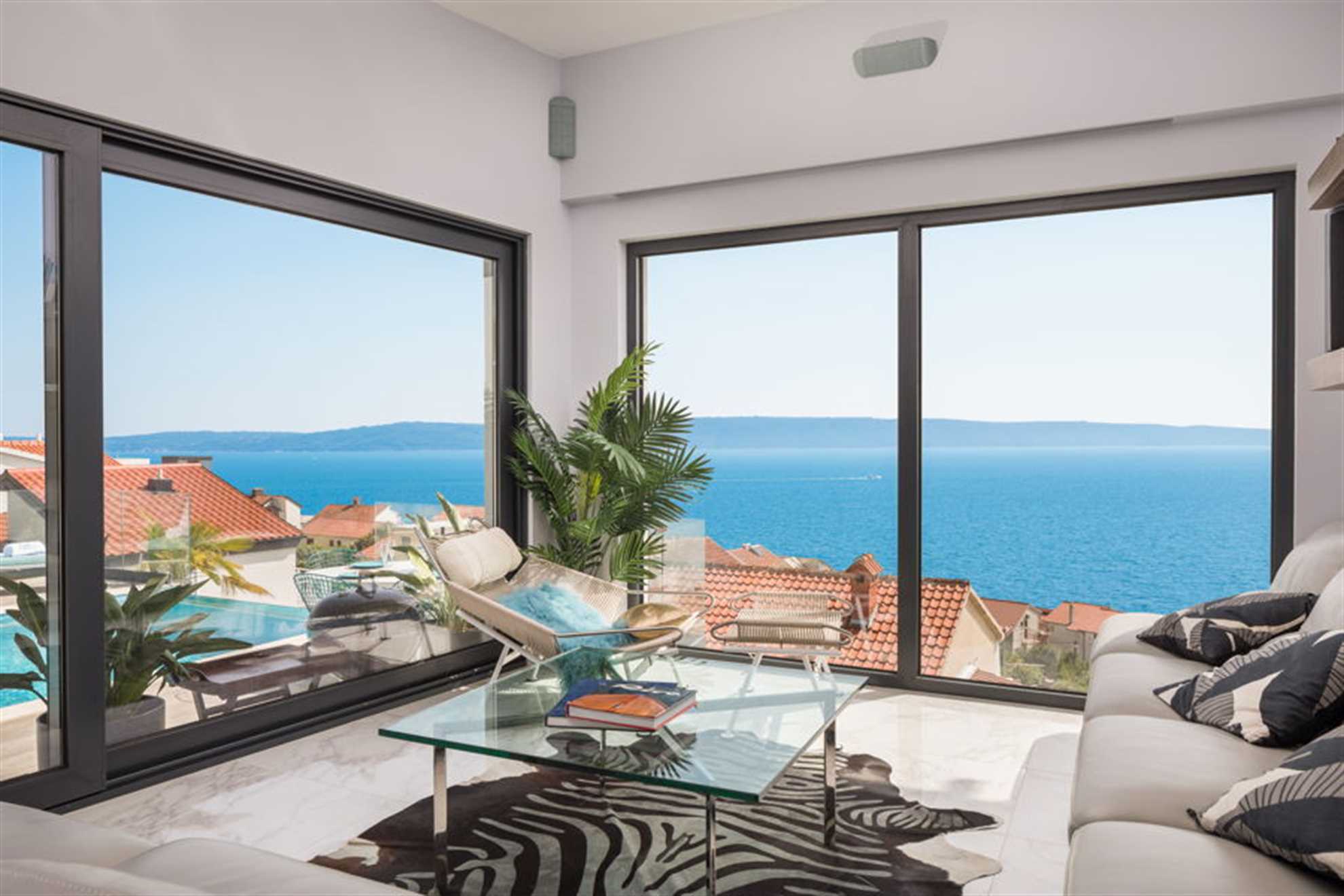 Panoramic sea view from lounge area
The pool terrace as a relax area
The infinity pool calls you to dive in and refresh yourself. The pool contains saltwater and can be heated during colder days. Just lay down on the cozy lounge chairs, read a book and take advantage of everything the Luxury Villa Riva offers.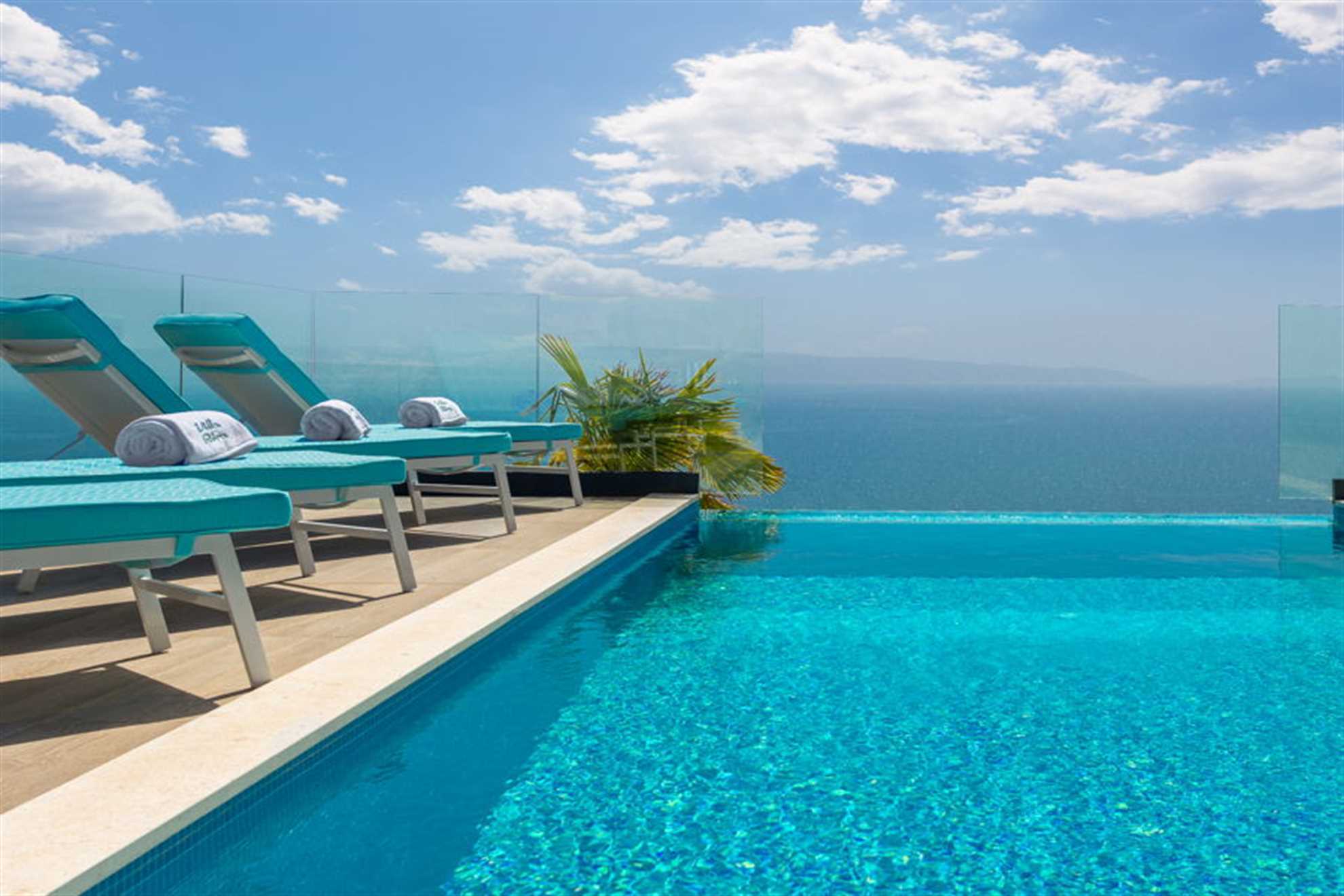 Beautiful sea view from pool terrace equipped with deck chairs
The comfortable sitting areas can be your resting point, where you can sit and relax after a whole day of sightseeing.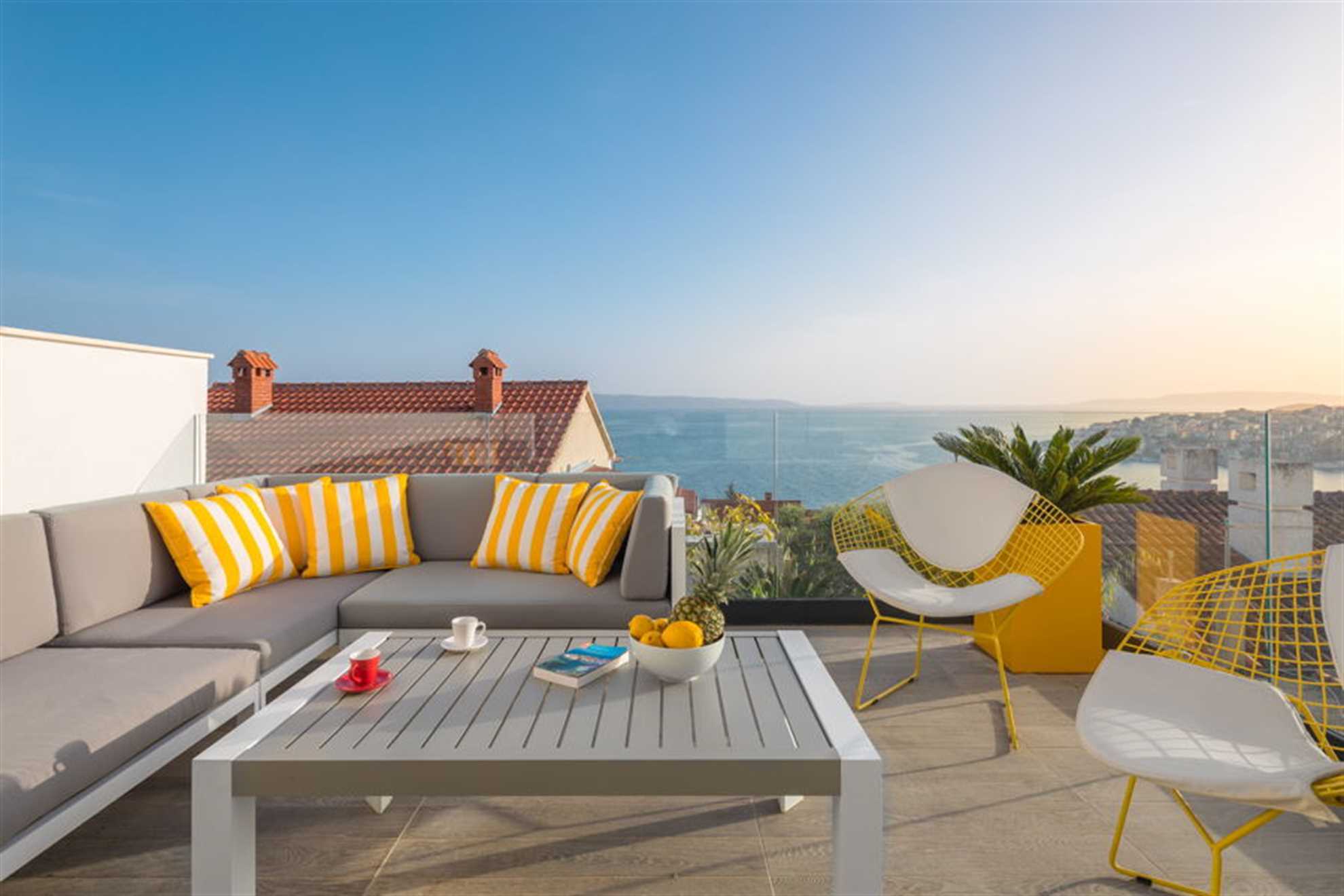 Sitting area with sea view
They are also ideal for spending quality time with your loved ones in the afternoon, where you can create many unforgettable moments.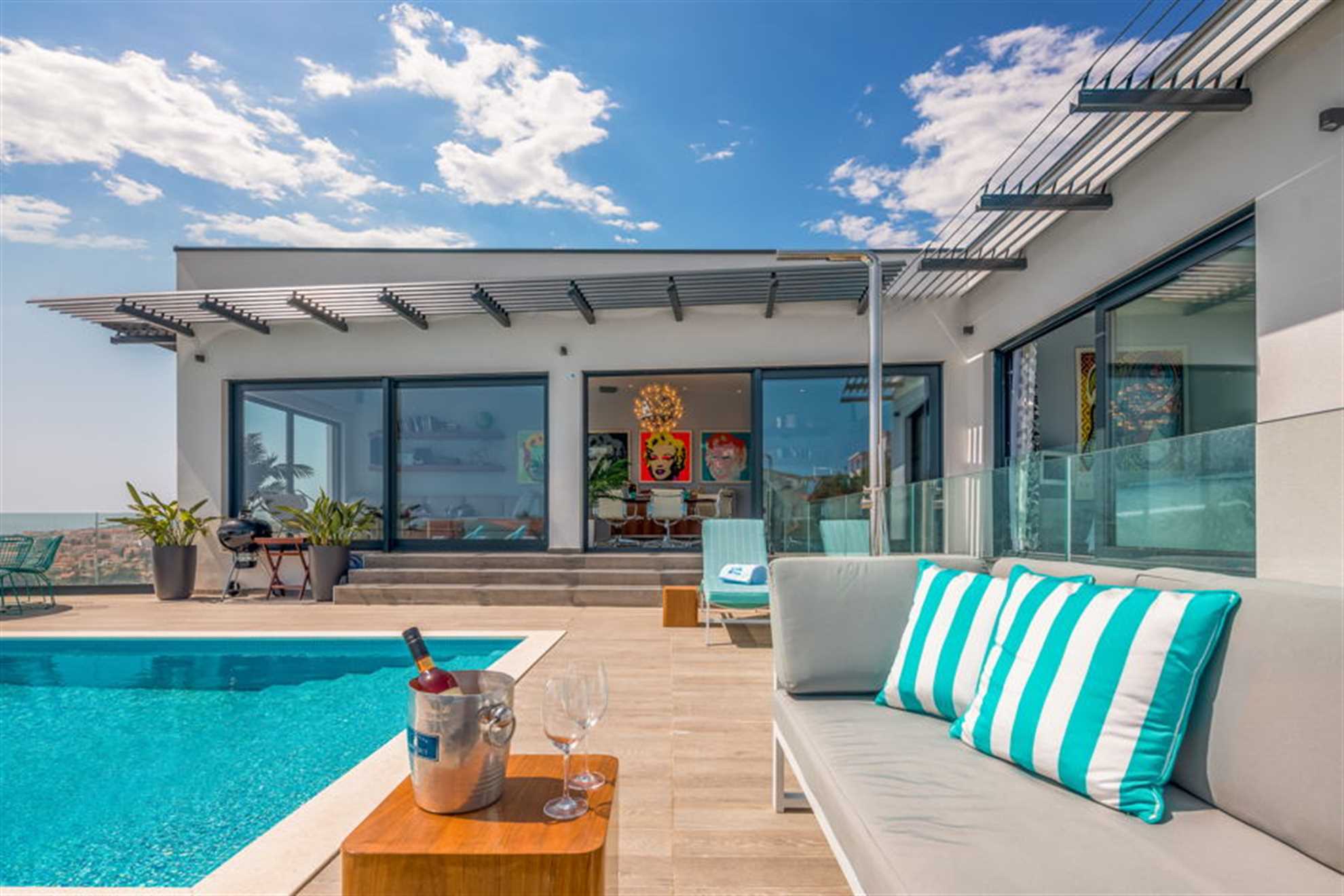 Sitting area on the pool terrace
For dinner, you can prepare a delicious meal at the barbecue and enjoy it at the outdoor dining area, with a sea breeze and view of the city lights in the distance.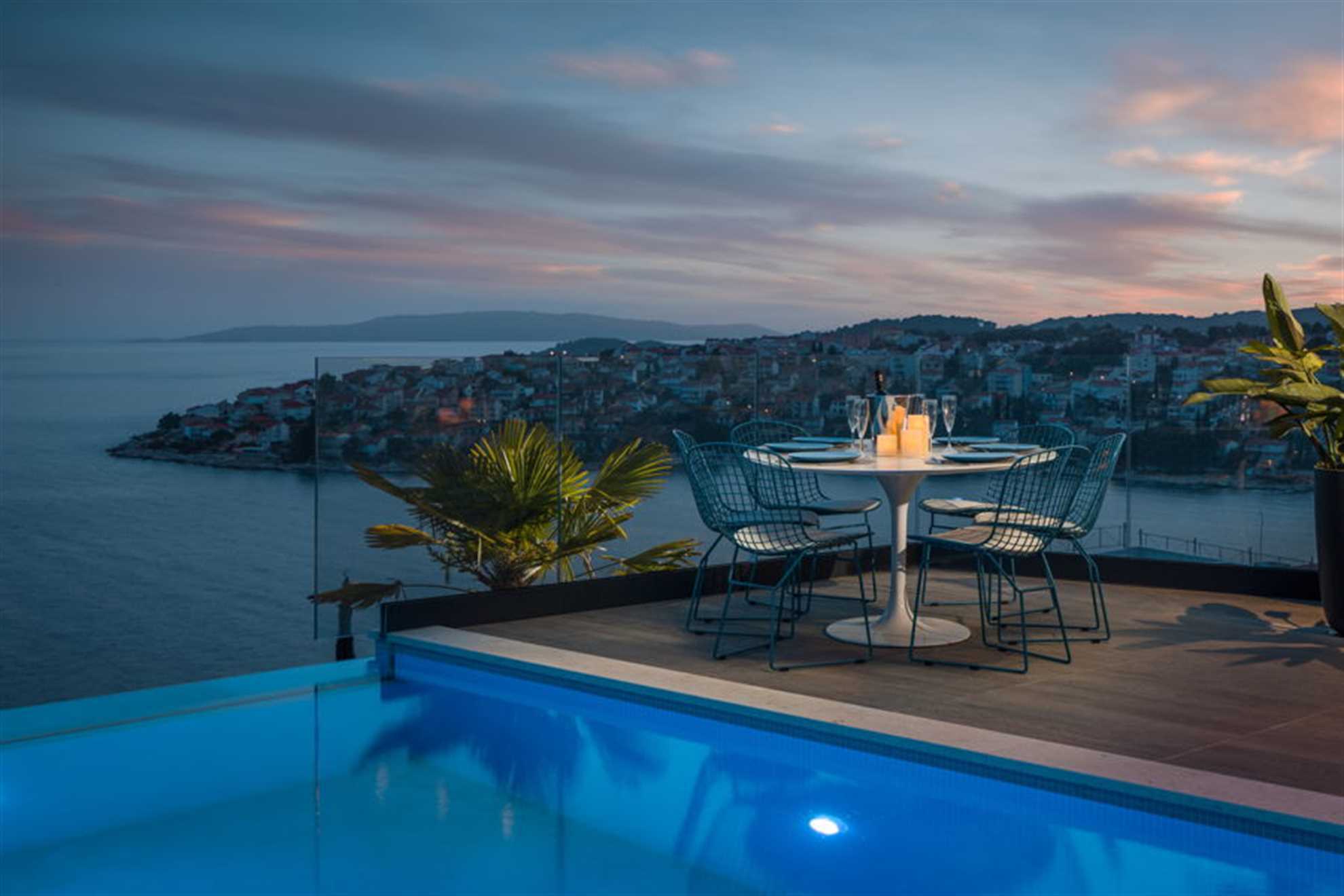 Outdoor dining area of Luxury Villa Riva
Exquisite arranged bedrooms in Luxury Villa Riva
The left wing features a bedroom overlooking the pool terrace and crystal clear sea. You will wake up to the most admirable view in your life!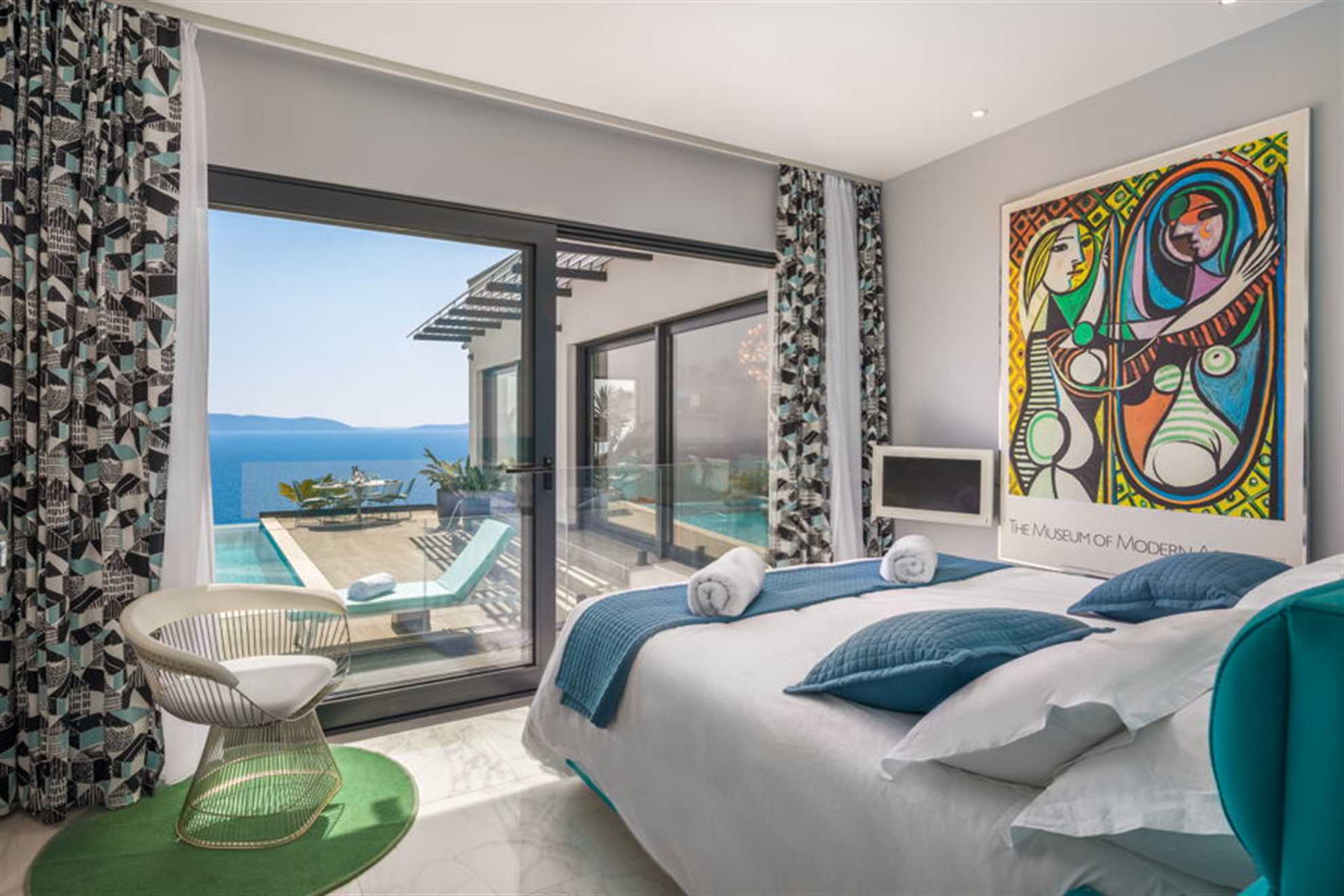 Bedroom near the pool terrace with sea view
On the lower level, you will find the remaining 3 bedrooms, each with its own unique identity and modern en-suite bathroom. One bedroom has a charming sea view, while the remaining two have a view of the calming greenery. Here, you will also find an outdoor gym.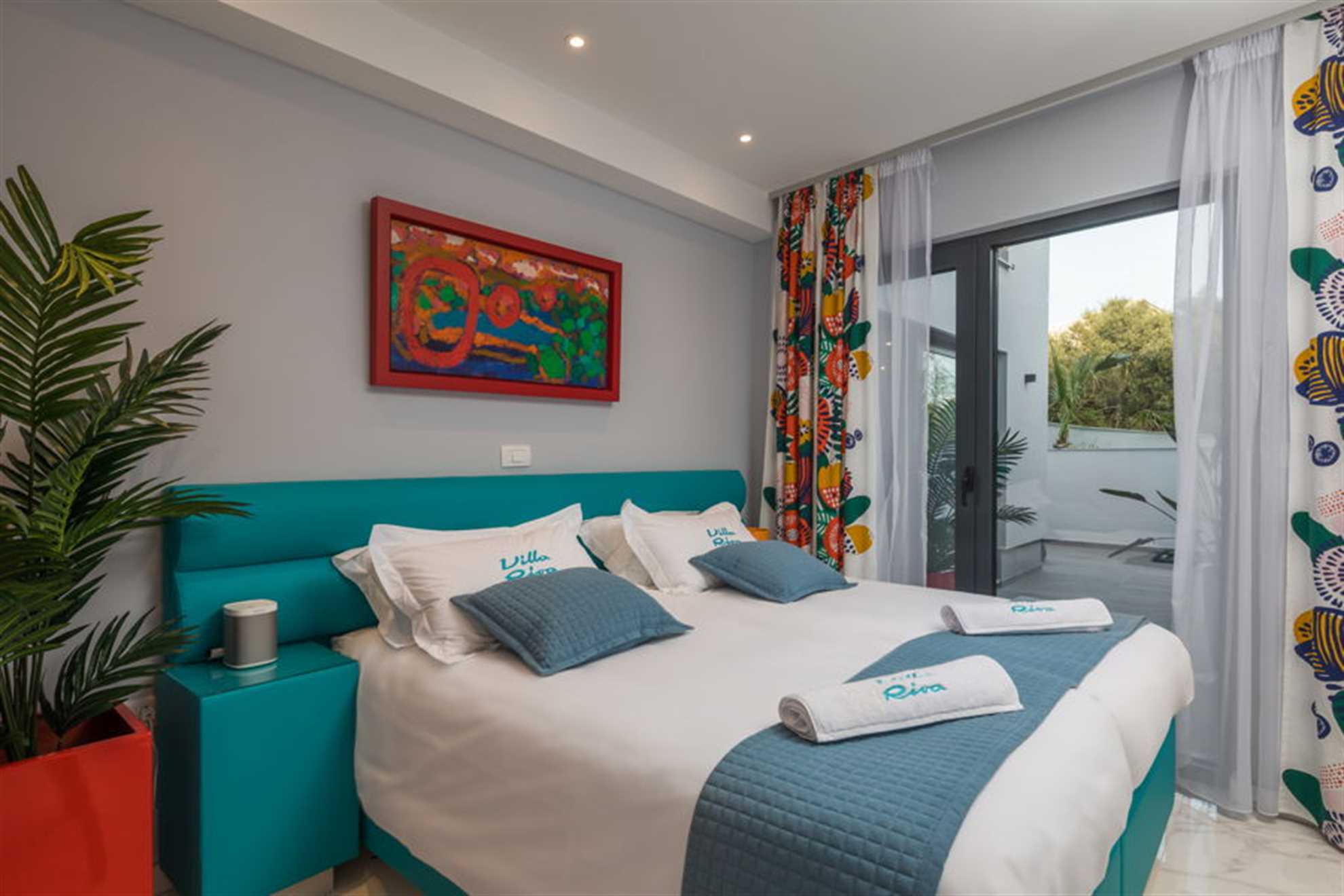 One of the bedrooms on the lower level
Sea and beaches in the vicinity
The turquoise sea and beautiful pebble beach with fragrant pine trees, which create perfect hiding spots during hot summer days, are at a distance of 200 meters from the Luxury Villa Riva with Infinity Pool.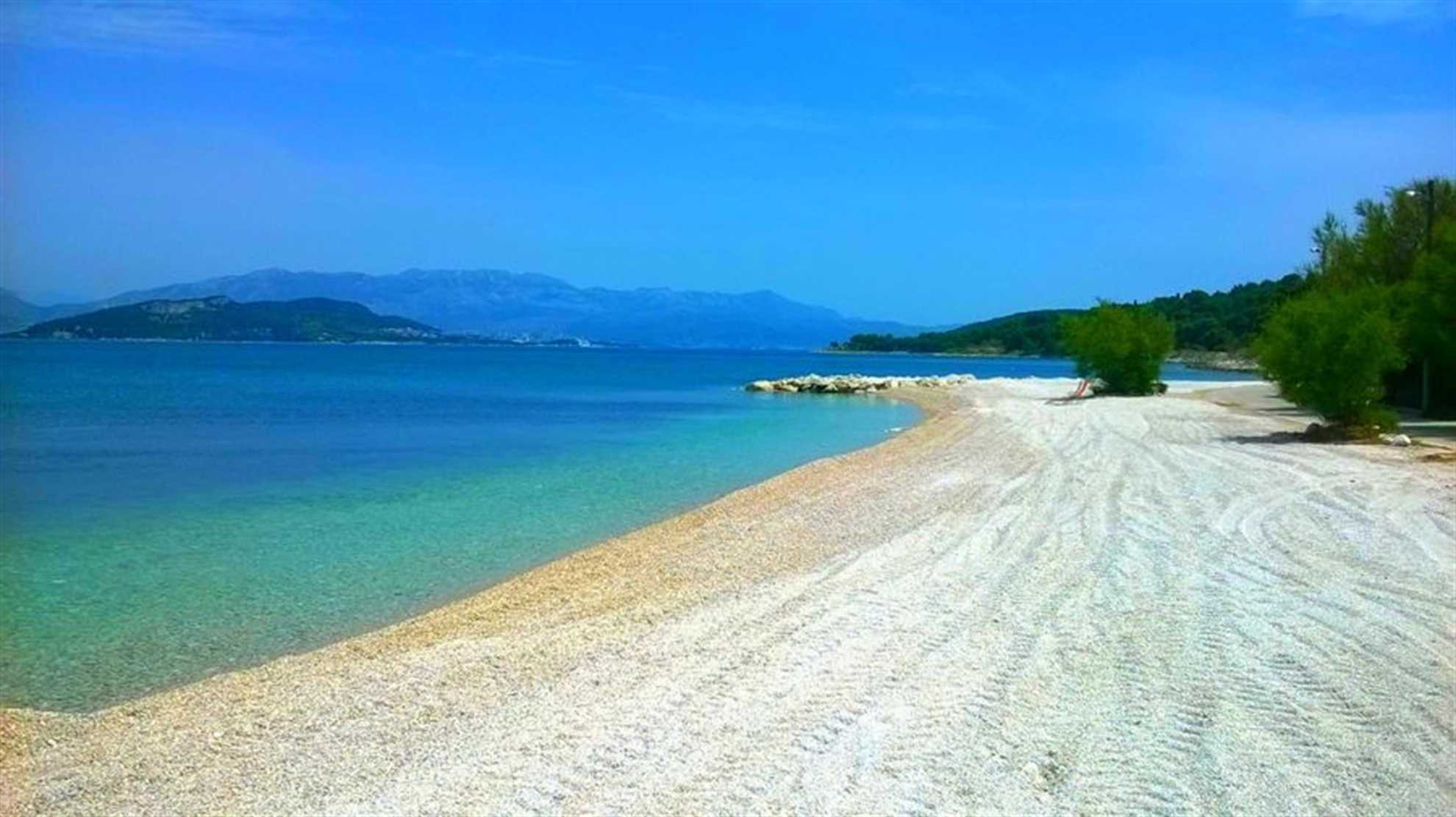 Beach on the island of Ciovo in Middle Dalmatia
Here are more beaches worth a visit near the Luxury Villa Riva:
Beach Mavarstica
Beach Vela Draga
Copacabana Beach
Kava Beach
Explore Trogir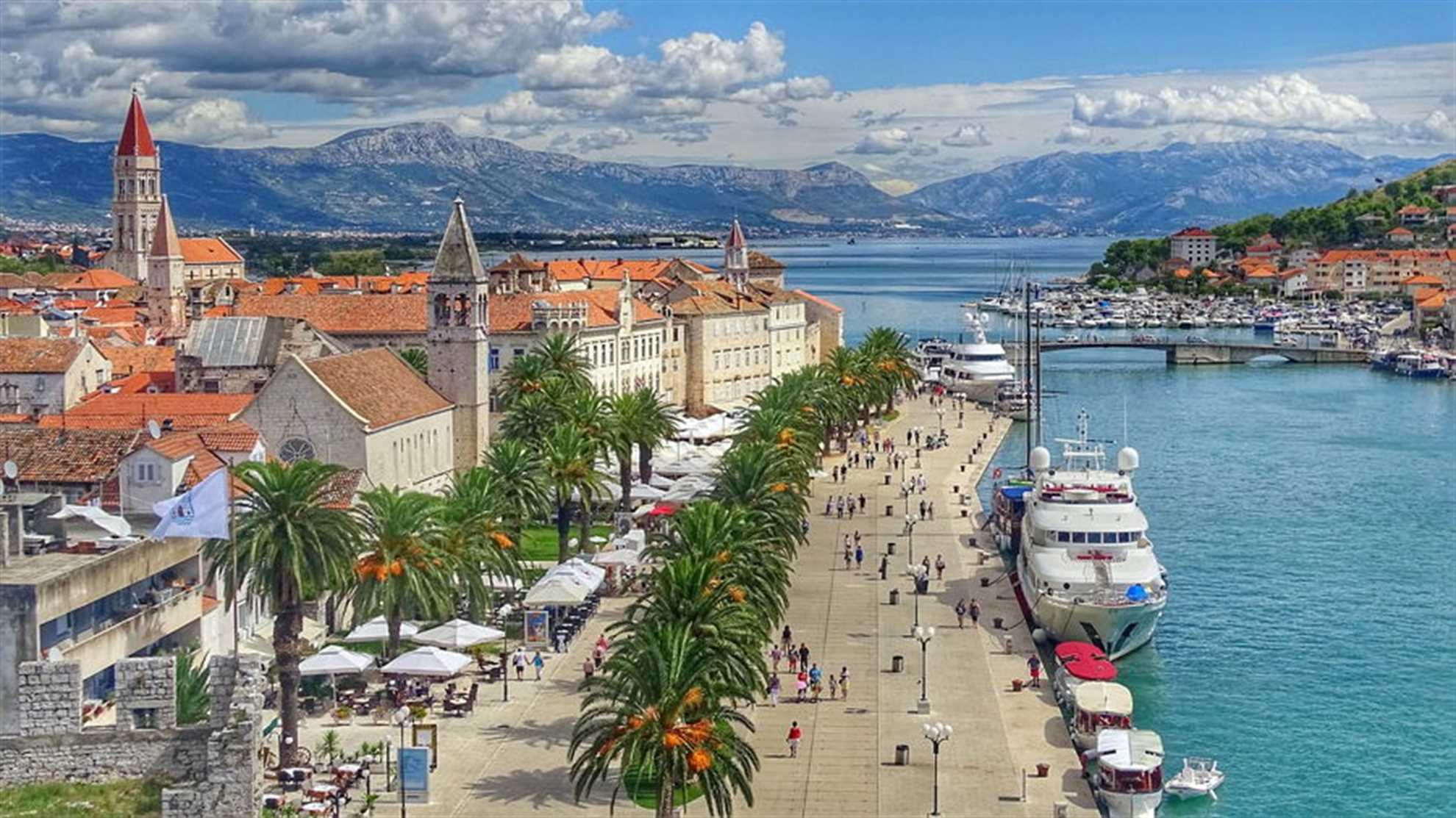 Trogir Promenade
In less than a 5-minutes car-ride, you can reach the UNESCO protected town Trogir. Explore the rich historical culture of Trogir and visit its famous landmarks - numerous palaces, churches, towers and fortresses. Also, check our blog The 5 Best Restaurants in Trogir to find out which restaurants offer top delicates worth trying!
Split sightseeing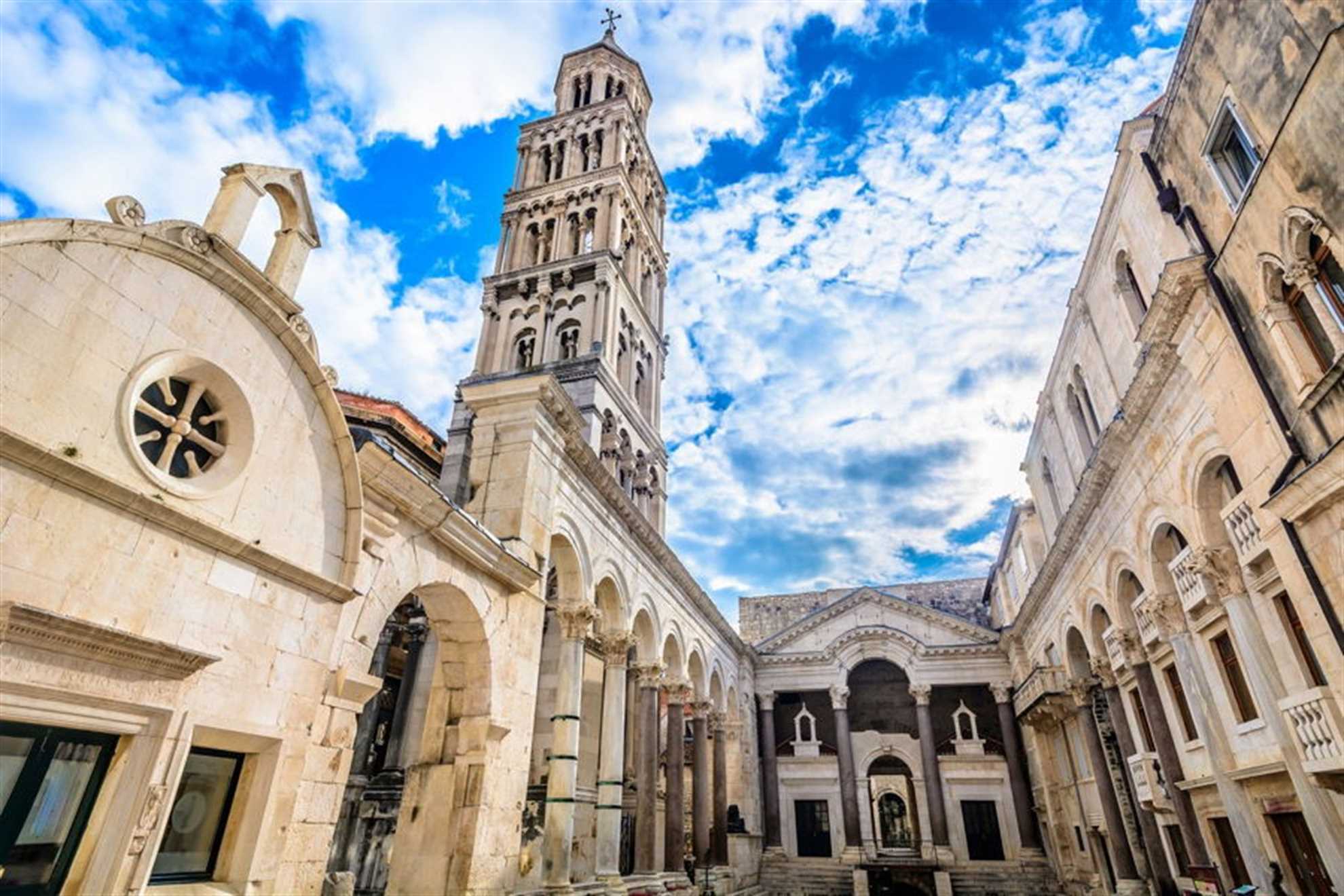 Diocletians Palace in Split
Split and the World's famous Diocletian's Palace are reachable within 20 minutes with a car. The Split city center is heaven for history and culture lovers! Here you can visit the Jupiters Temple, Vestibule, Mausoleum, St. Dominus Cathedral and the Basements of Diocletian's Palace which served as one of the locations for filming Game of Thrones.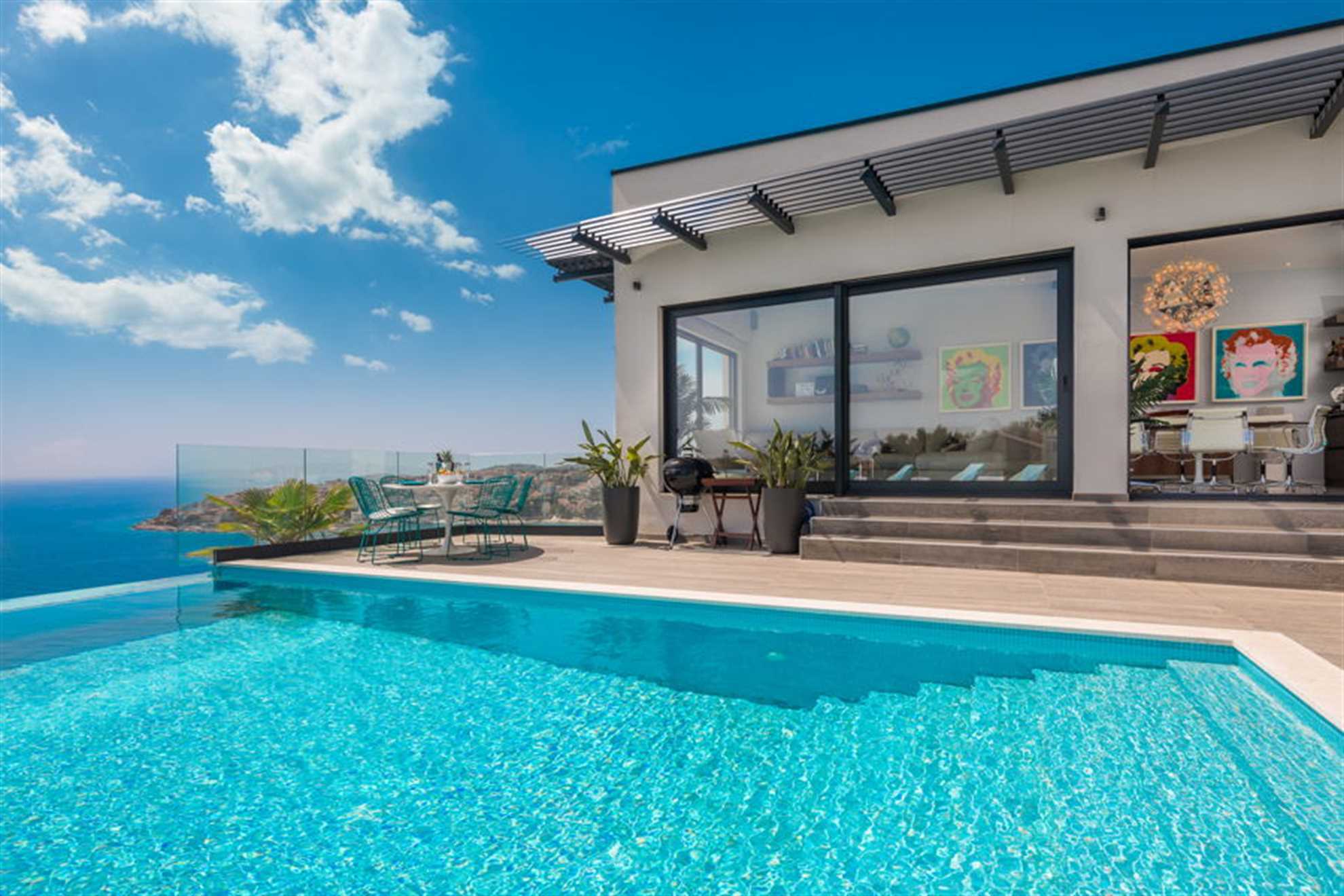 Luxury Villa Riva with Infinity Pool in Trogir Area

If you are looking for a place where you can unwind and completely relax with historical sites and excellent restaurants in the vicinity, then Luxury Villa Riva is the one! Here you can check prices and availability.
In case Luxury Villa Riva with Infinity Pool is booked in your desirable dates, then check our other Trogir Villas and Split holiday rentals.
Leave a comment below and share with us if you loved the unique Villa Riva!