Top 3 luksuzne vile na Braču
Hrvatska je broj jedan ljetna destinacija za odmor na Mediteranu. Ponuda luksuznih vila za odmor stalno raste kao i sve viša razina stručnosti u pružanju izuzetne usluge i profesionalnog odnosa prema gostima. Velik je broj luksuzno uređenih kuća i vila za odmor diljem obale, na otocima te čak i u zaleđu.
---
Dubrovnik, Split, njihove rivijere te otoci Hvar i Brač najpopularnija su odredišta za luksuzno ljetovanje u Hrvatskoj. Putnici u potrazi za vrhunskim smještajem popraćenim uslugama na razini pet zvjezdica, kao što su 24/7 concierge, mogućnost angažmana privatnog kuhara, najam jahte tijekom boravka, organizacija privatnih vinskih tura ili korištenje drugih VIP usluga, upravo ovdje lako mogu pronaći svoje mjesto za uživanje. Nakon napornog rada tijekom cijele godine, svatko zaslužuje živjeti kao hedonist barem na jedan dan, tjedan ili dva, a možda više …
U ovom članku donosimo izbor tri najbolje luksuzne vile iz naše selekcija vila za odmor na otoku Braču dostupnih za iznajmljivanje.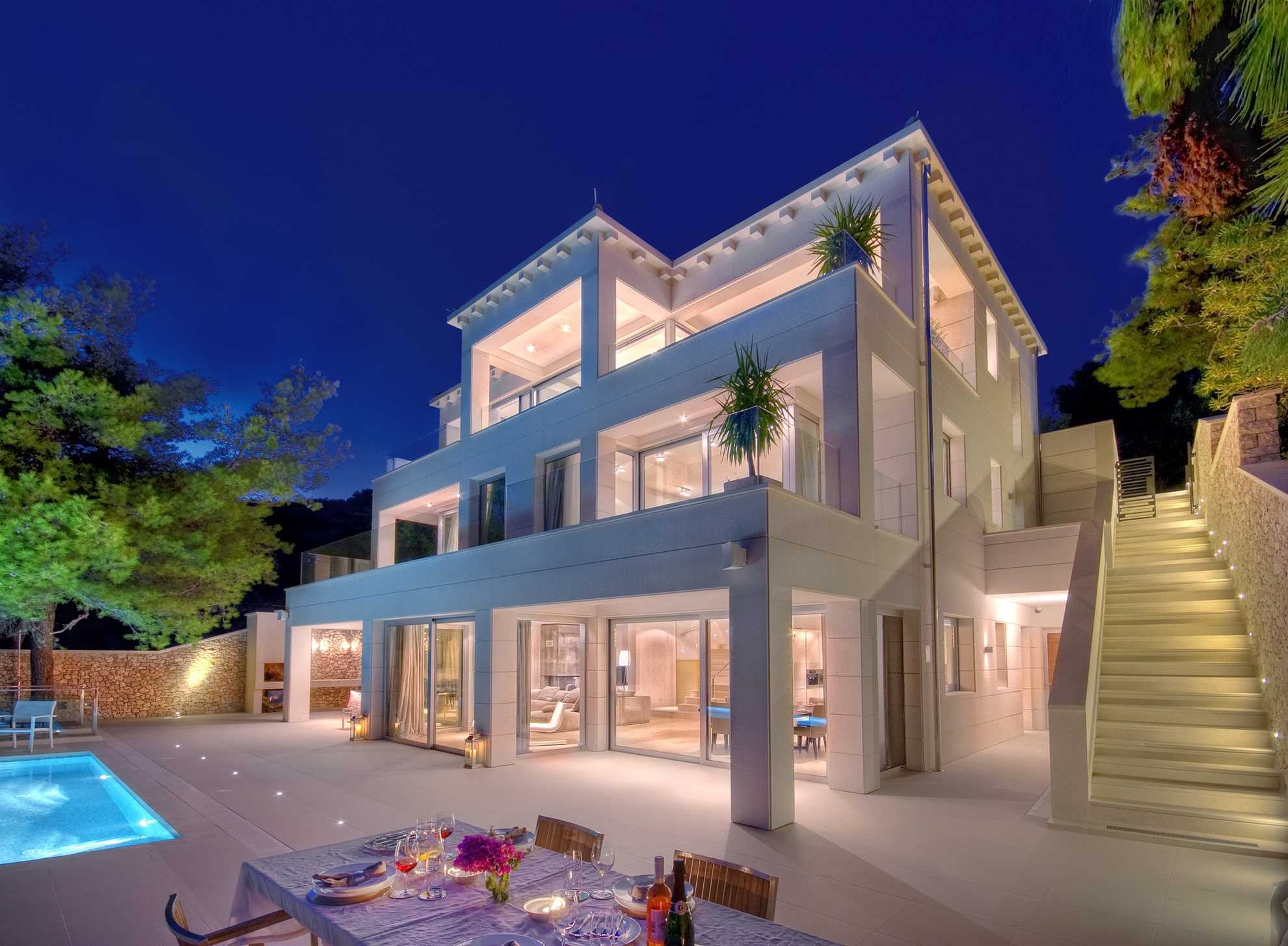 Luksuzna Vila Sweet Dream s bazenom u večernjem ambijentu, Brač
U Villu Sweet Dream zaljubili smo se na prvi pogled, a vjerujemo da ćete i vi osjetiti simpatije prema ovoj ljepotici smještenoj tik uz more.
Smještena u mirnoj uvali na jugoistočnoj strani otoka Brača, samo nekoliko koraka do mora, s velikim beskonačnim bazenom i jacuzzijem, Villa Sweet Dream jednostavno šalje pozitivne vibracije, tjera svoje goste da ostave stres i užurbanost iza sebe i opuste se i uživaju u svakom trenutku.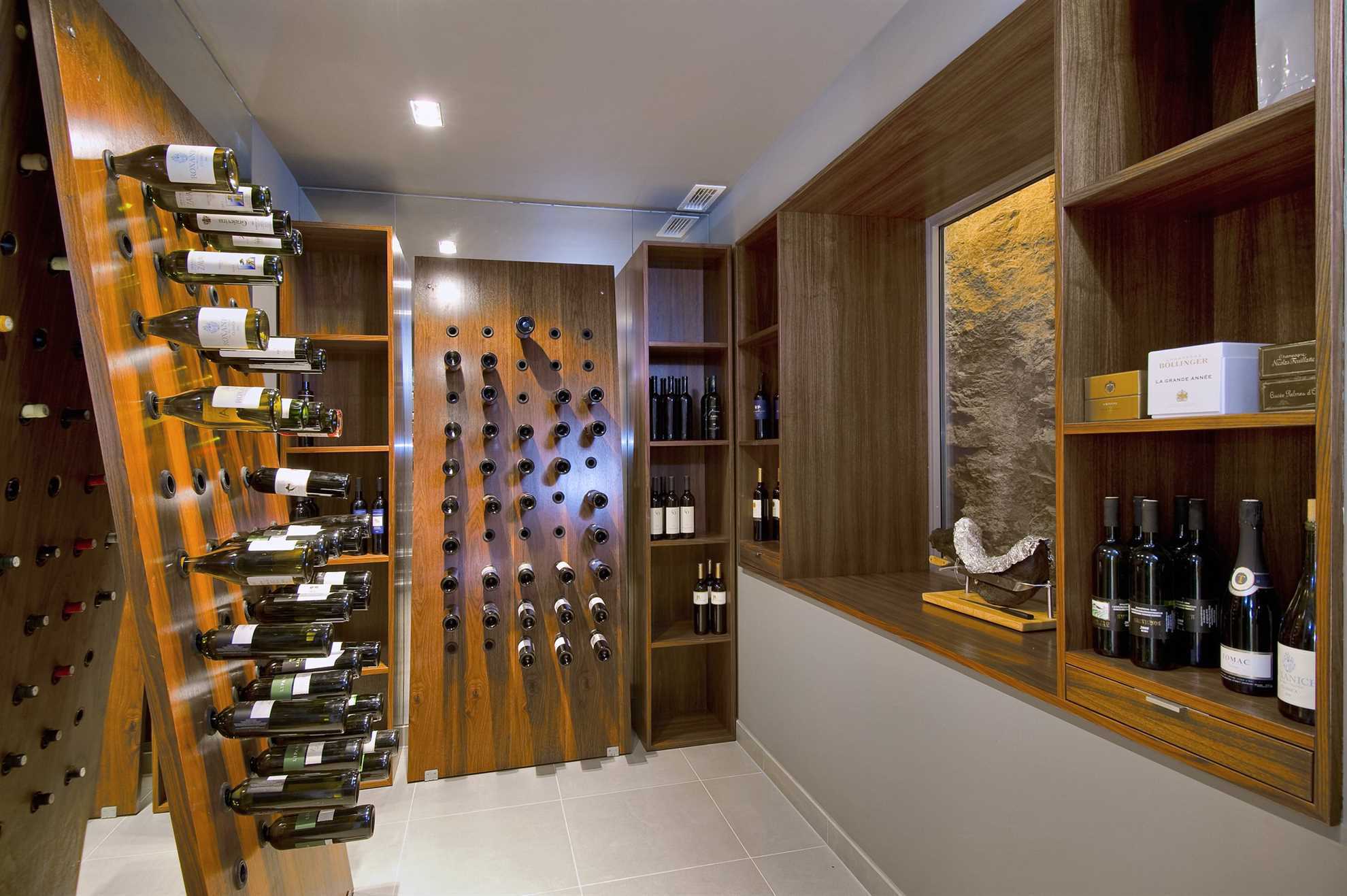 Vinski podrum uLuksuznoj Vila Sweet Dream s bazenom, Brač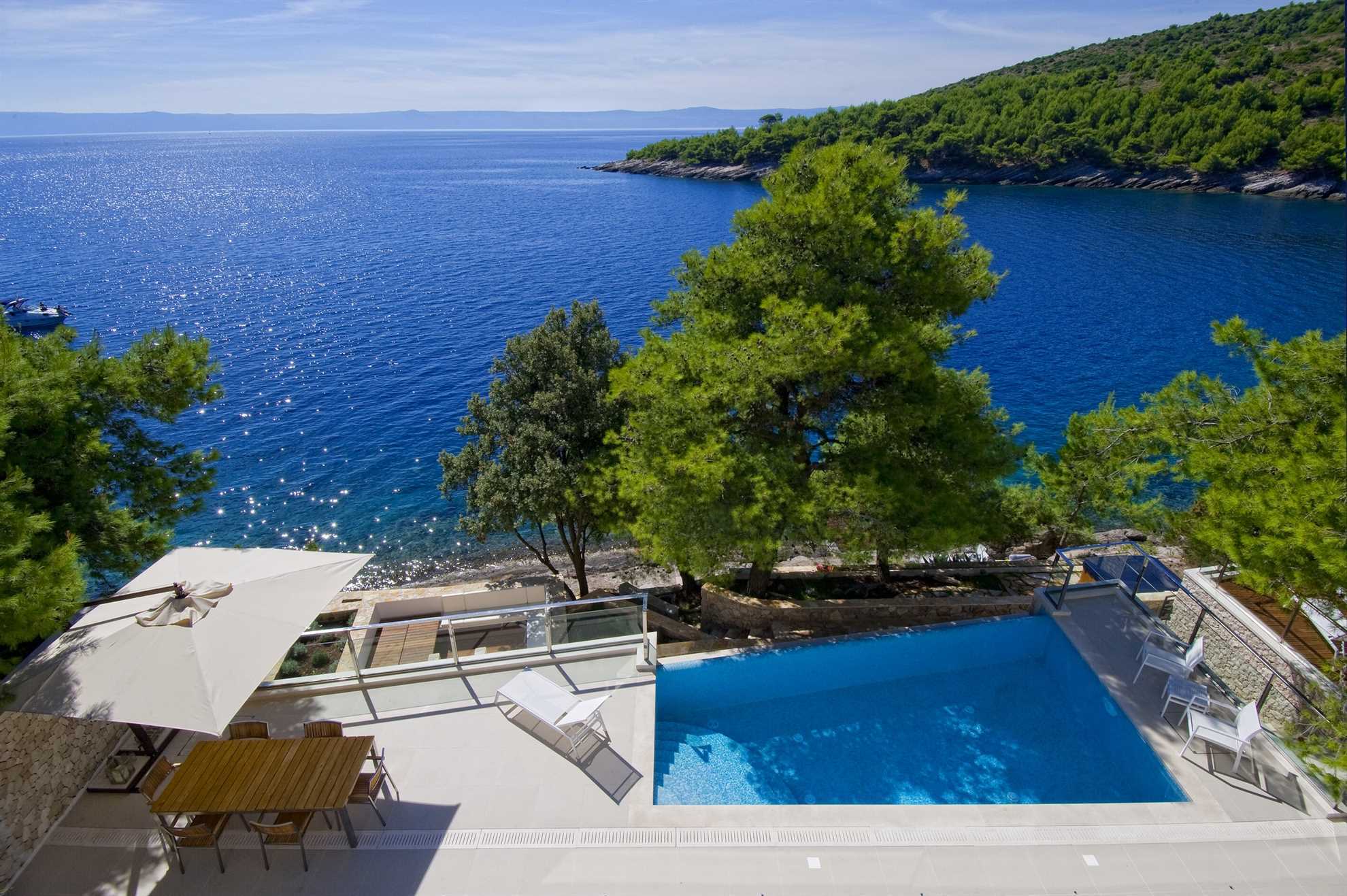 Pogled na more iz luksuzne Vile Sweet Dream s bazenom, Brač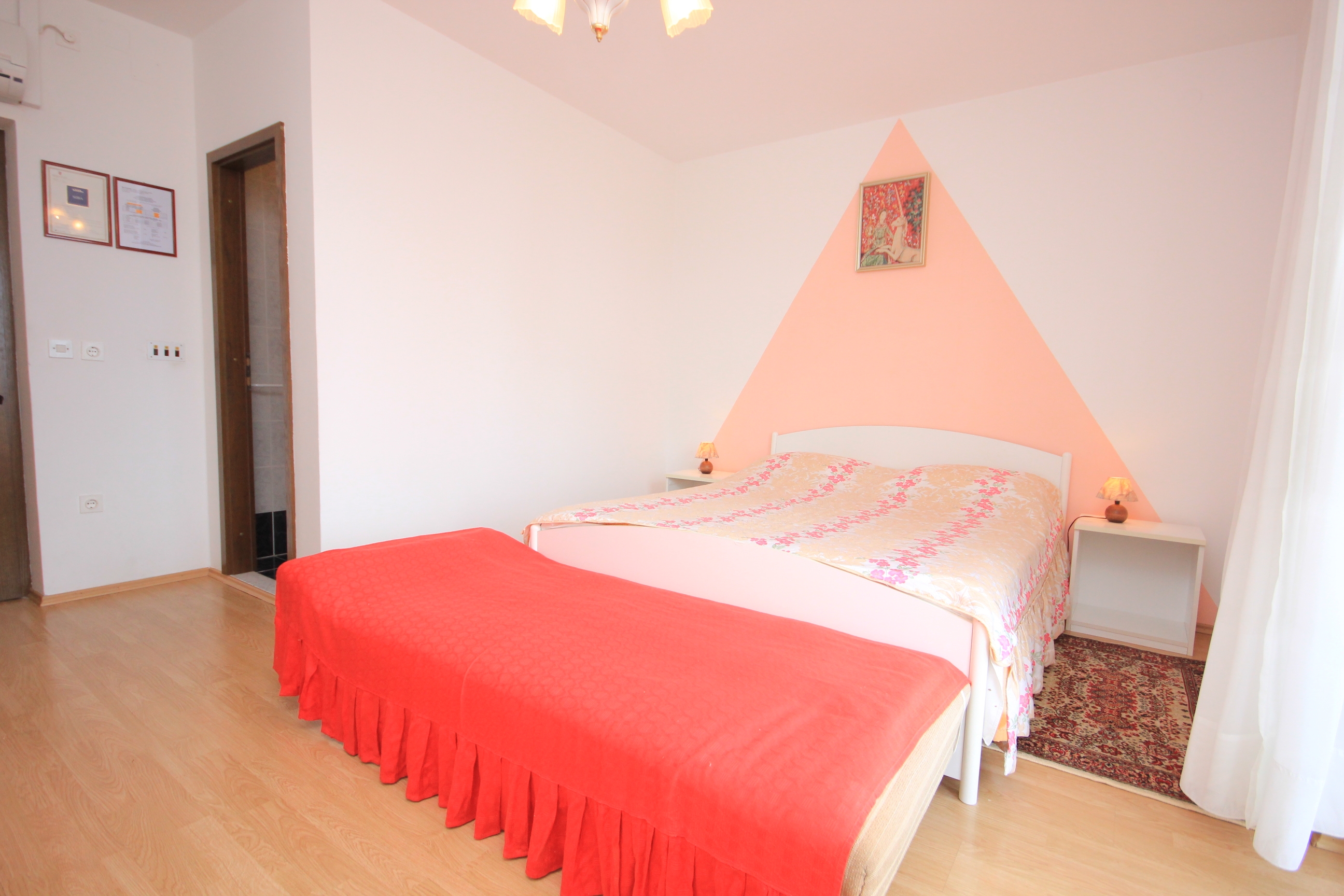 Luksuzna Vila Dominus s grijanim bazenom, Sutivan, Brač
Naš drugi brački dragulj, Vila Dominus s bazenom, nalazi se na sjeverozapadnoj strani otoka, u slikovitom primorskom mjestu Sutivan.
Moderan i izuzetno udoban interijer s dozom elegancije na svakom koraku te grijani bazen s fascinantnim pogledom glavne su odlike ove luksuzne vile. Elementi koji privlače pozornost i zanimanje istinskih tražitelja luksuza i potpune relaksacije, za koje je ova vila s 5 zvjezdica i napravljena, među ostalima, svakako su sauna, jacuzzi i terasa za sunčanje i opuštanje.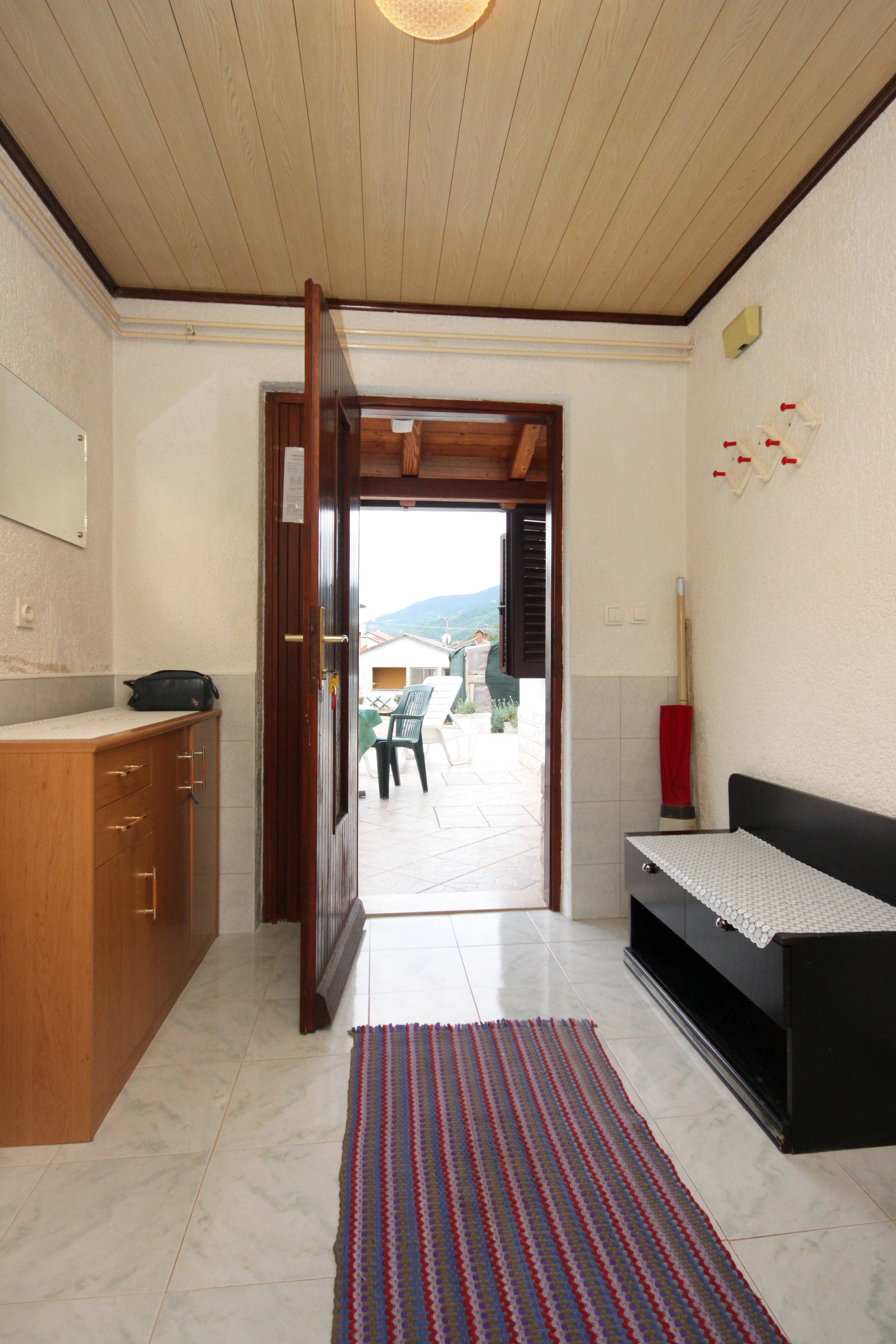 Pogled na zalazak sunca iz Luksuzne Vila Dominus s grijanim bazenom, Sutivan, Brač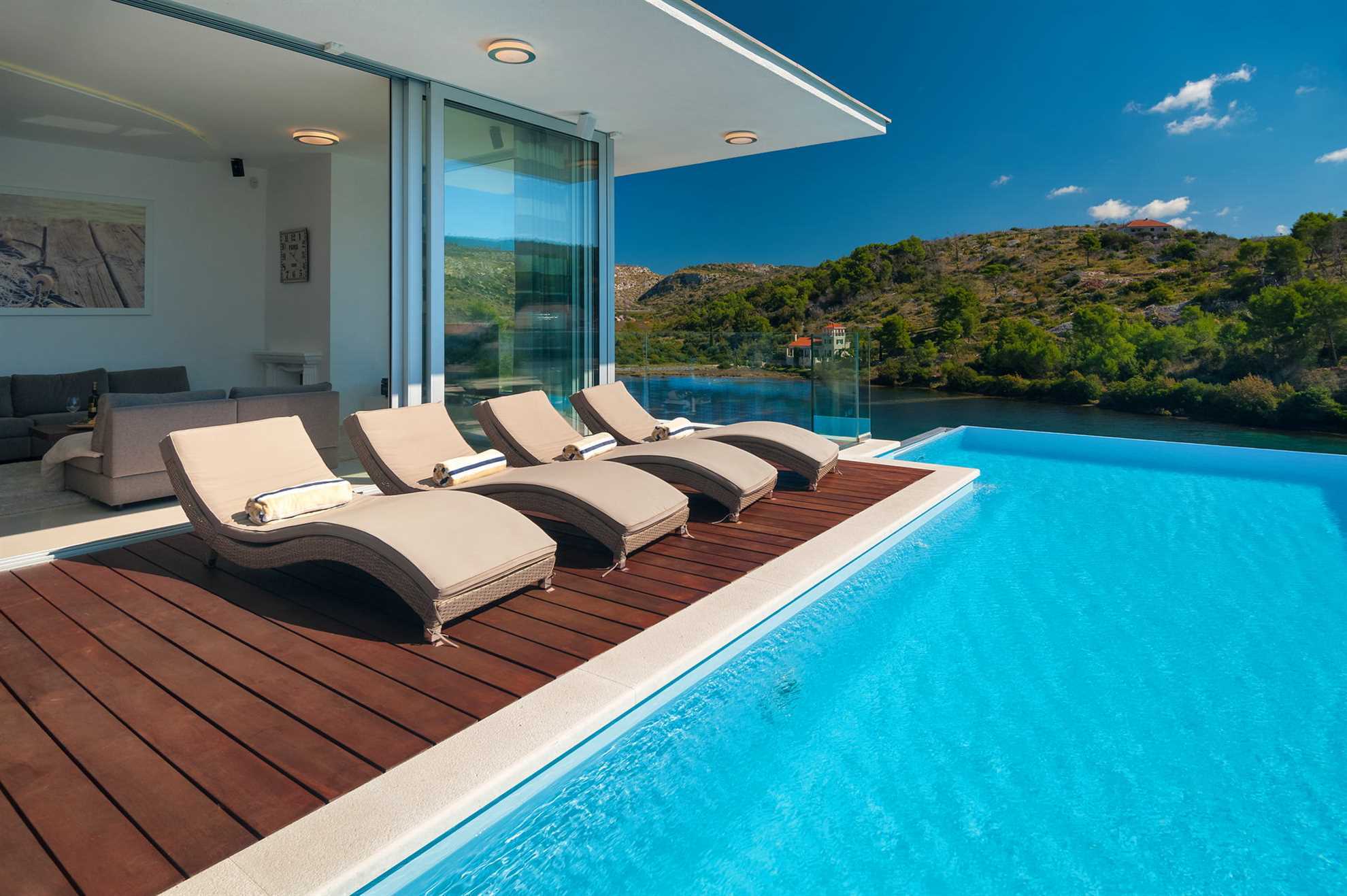 Luksuzna Vili Fly Me to The Moon s bazenom, Bobovišća, Brač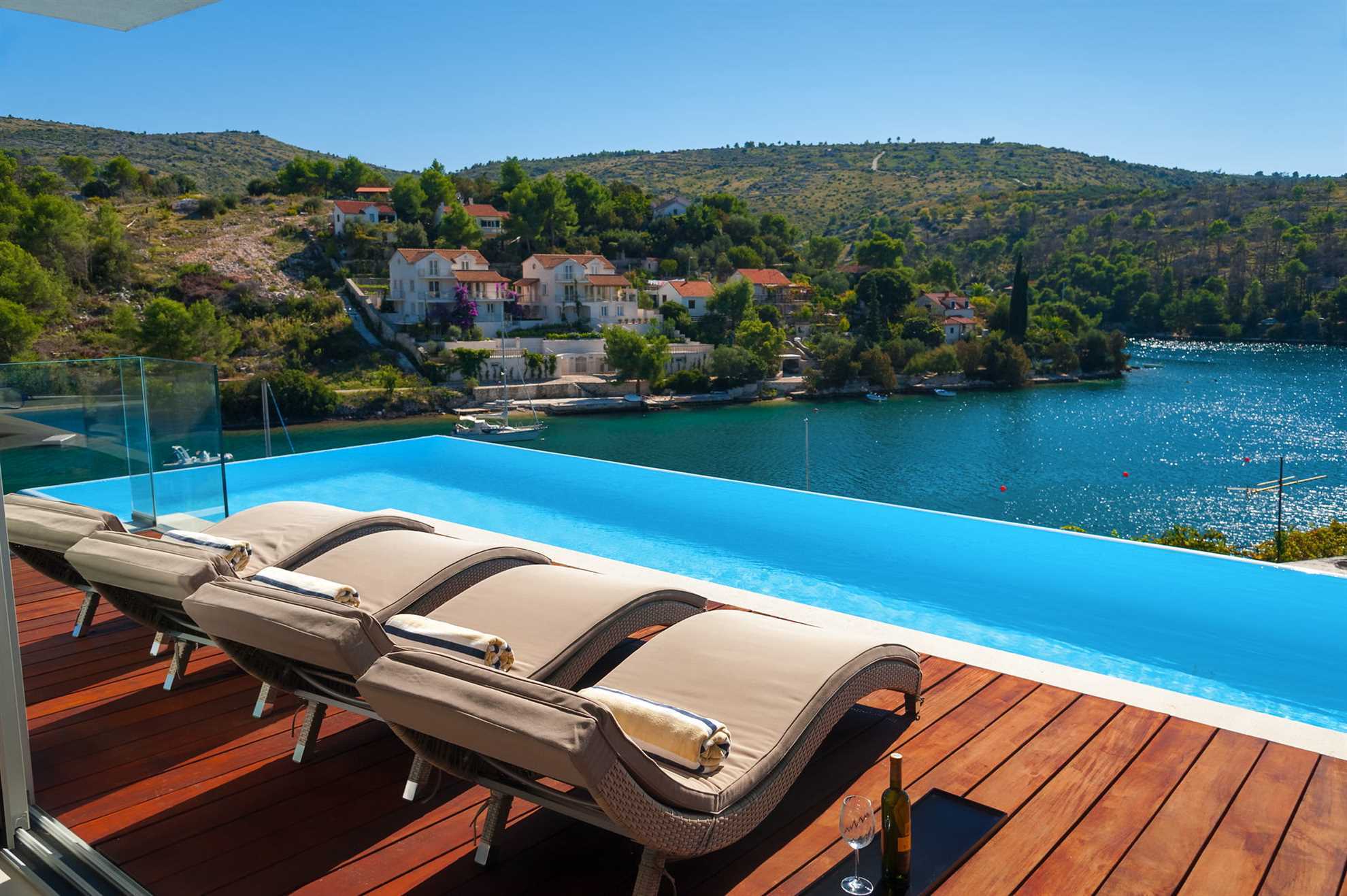 Pogled na morsku uvalu iz Luksuze Vile Fly Me to The Moon s bazenom, Bobovišća, Brač
Na pola puta od Sutivana prema Milni nalazi se uvala Bobovišća, u kojoj je smještena luksuzna vila Fly Me to The Moon s čarobnim pogledom iz bazena s beskonačnim rubom. Moderno zdanje savršeno je uklopljeno u mediteransko okruženje i tirkiznoplavo more. Svaki detalj u ovoj vili za odmor pomno je isplaniran i ima za svrhu svojim gostima osigurati udobnost, opuštanje i mir.
Ovdje možete osjetiti "luksuz s dušom" uživajući u svim popratnim sadržajima vile i nevjerojatnoj prirodi koja je okružuje.
Vilu Fly Me to The Moon za svoj odmor u Bobovišćima često odabiru poznati glumci, pjevači, diplomati te nogometaši i drugi sportaši.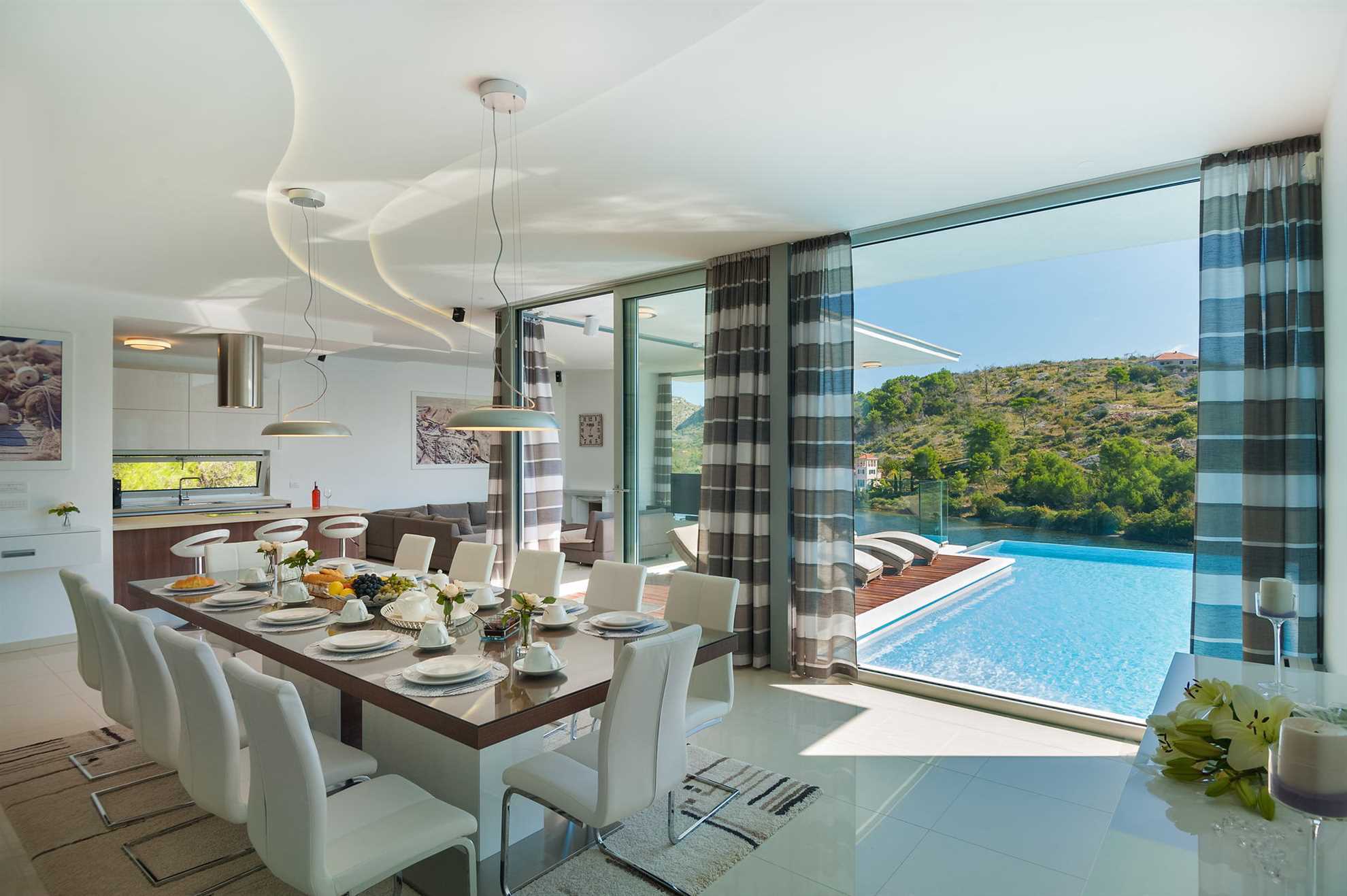 Dnevni boravak u Luksuznoj Vili Fly Me to The Moon s bazenom, Bobovišća, Brač
Planirate li luksuzni odmor u Hrvatskoj? Je li neka od vila za iznajmljivanje na Braču na vašem popisu želja? Ako imate na umu neko drugo mjesto u Hrvatskoj osim otoka Brača, možemo napraviti uži izbor vila za odmor za vas. Podijelite s nama svoje misli, želje i očekivanja. Također, ako imate neko drugo pitanje ili tražite više informacija, slobodno ostavite komentare ispod ovog članka ili nas kontaktirajte izravno!