Villa Korcula Diamond - Villa from another world
We have over 400 properties in our offer but villa Korcula Diamond on Korcula island is something else. It is a brand new villa that has just been finished in 2019. Its appearance is futuristic that it seems like it is from another world.
---
The location of villa Korcula Diamond
How to start describing the location of the Villa Korcula Diamond? It is best to start with a photo of the view which is one of its best features.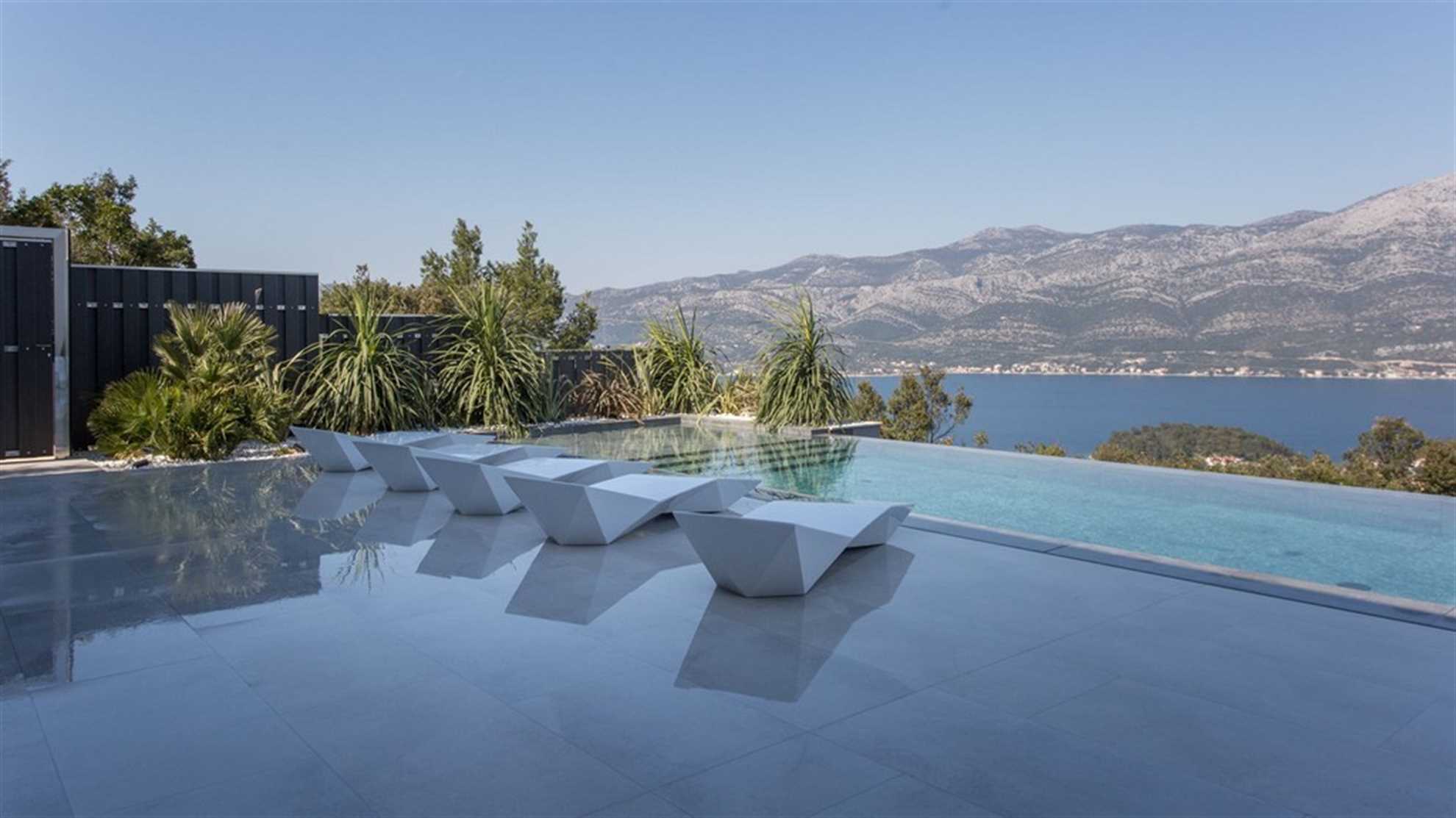 View from Villa Korcula Diamond
As you can see from the photo, this villa has magnificent sea views. Furthermore, it is located in quiet surroundings and it is soundproof which makes it perfect for those who wish to escape the rushof everyday life and just relax on their vacation.
The interior of the villa Korcula Diamond
This villa is not just modern from the outside but also from the inside. Its interior resembles the museum of modern arts. Its furniture is futuristic and the artworks are abstract.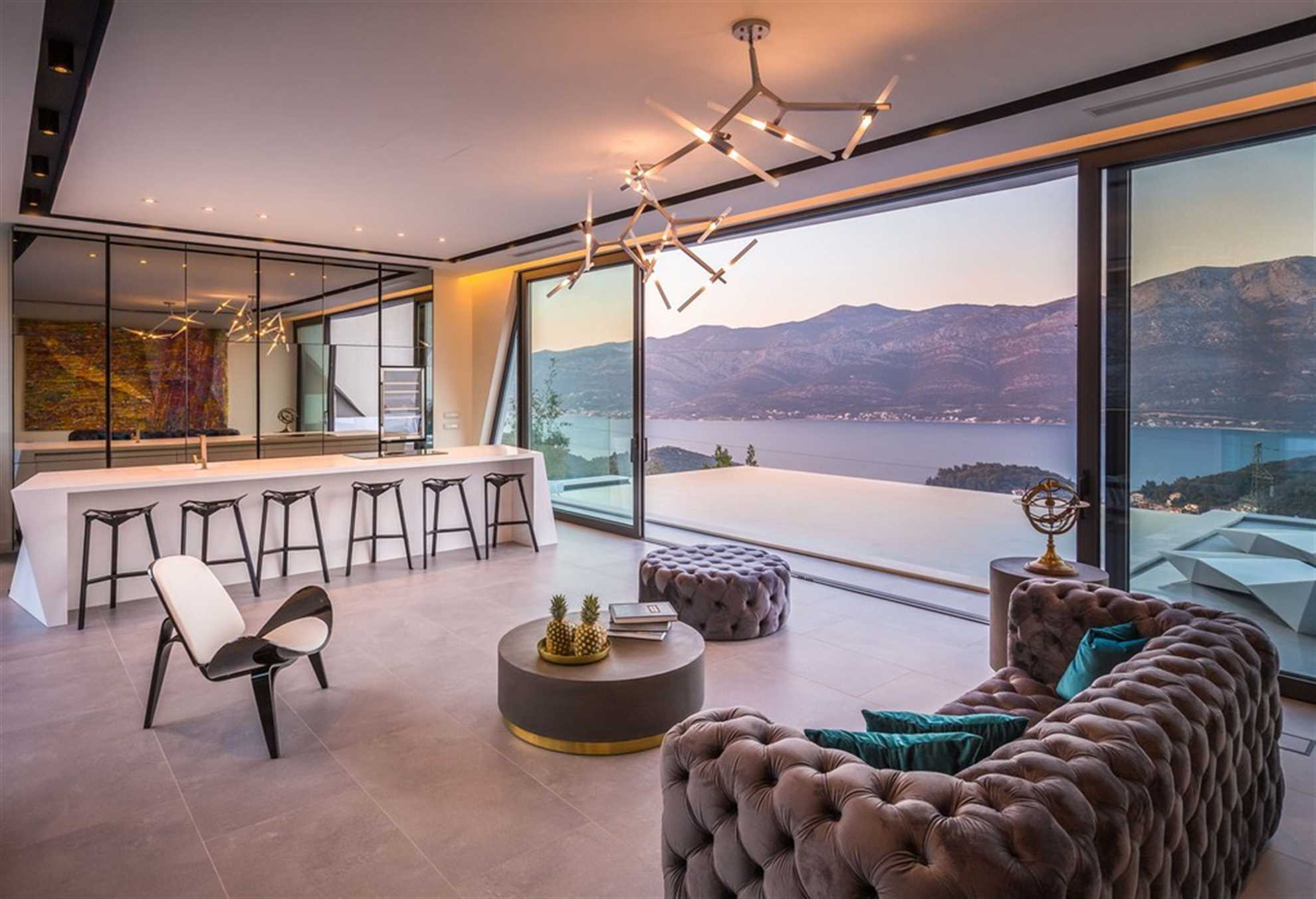 The interior of villa Korcula Diamond
Do you like it so far? Then pay attention to this: villa Korcula Diamond consists of 2 units that can function separately as well because each unit includes all the villa features including not one, but 2 infinity pools!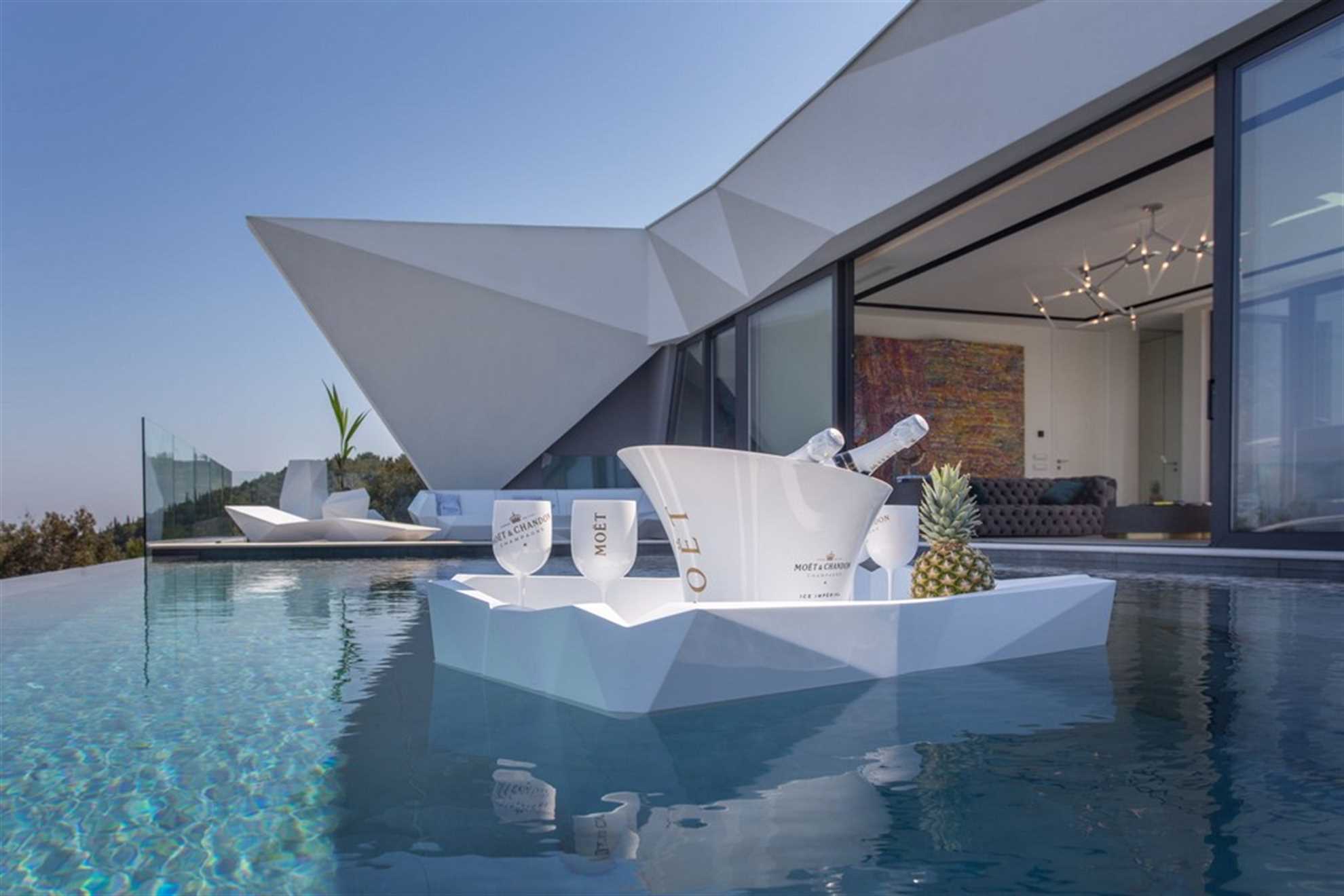 One of the infinity pools with the modern architecture of the villa Korcula Diamond
Besides the pools, this wonderful villa includes a summer terraceas well where you can barbecue if you like. You can also hire a chef for the whole vacation or just on special days if you wish.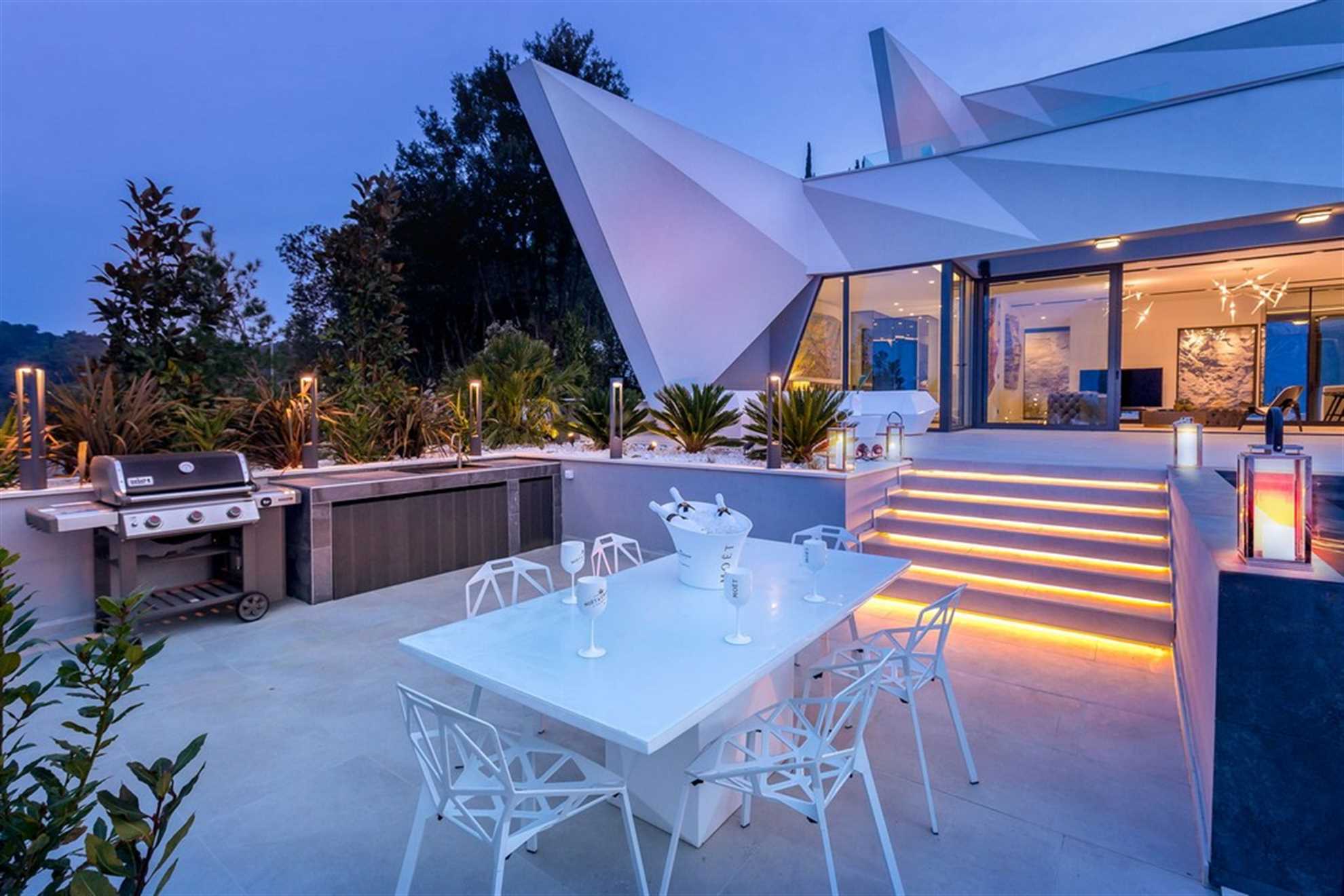 Summer terrace with barbecue
Furthermore, the villa includes 5 bedrooms with 7 bathrooms.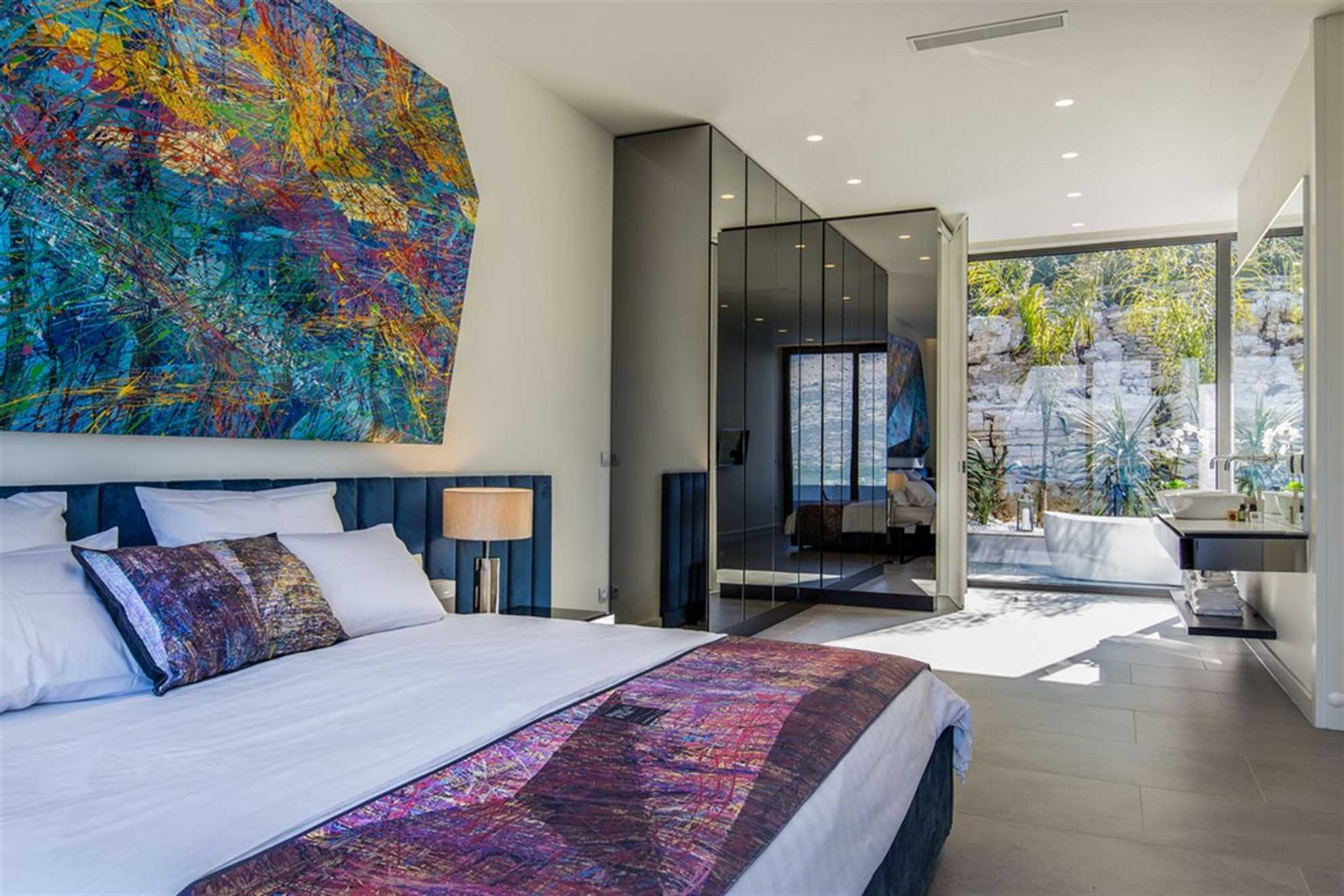 One of five bedrooms in villa Korcula Diamond with view on greenery
This villa is, therefore, ideal for 2 families of friends who can stay together but enjoy their own privacy as well if they like.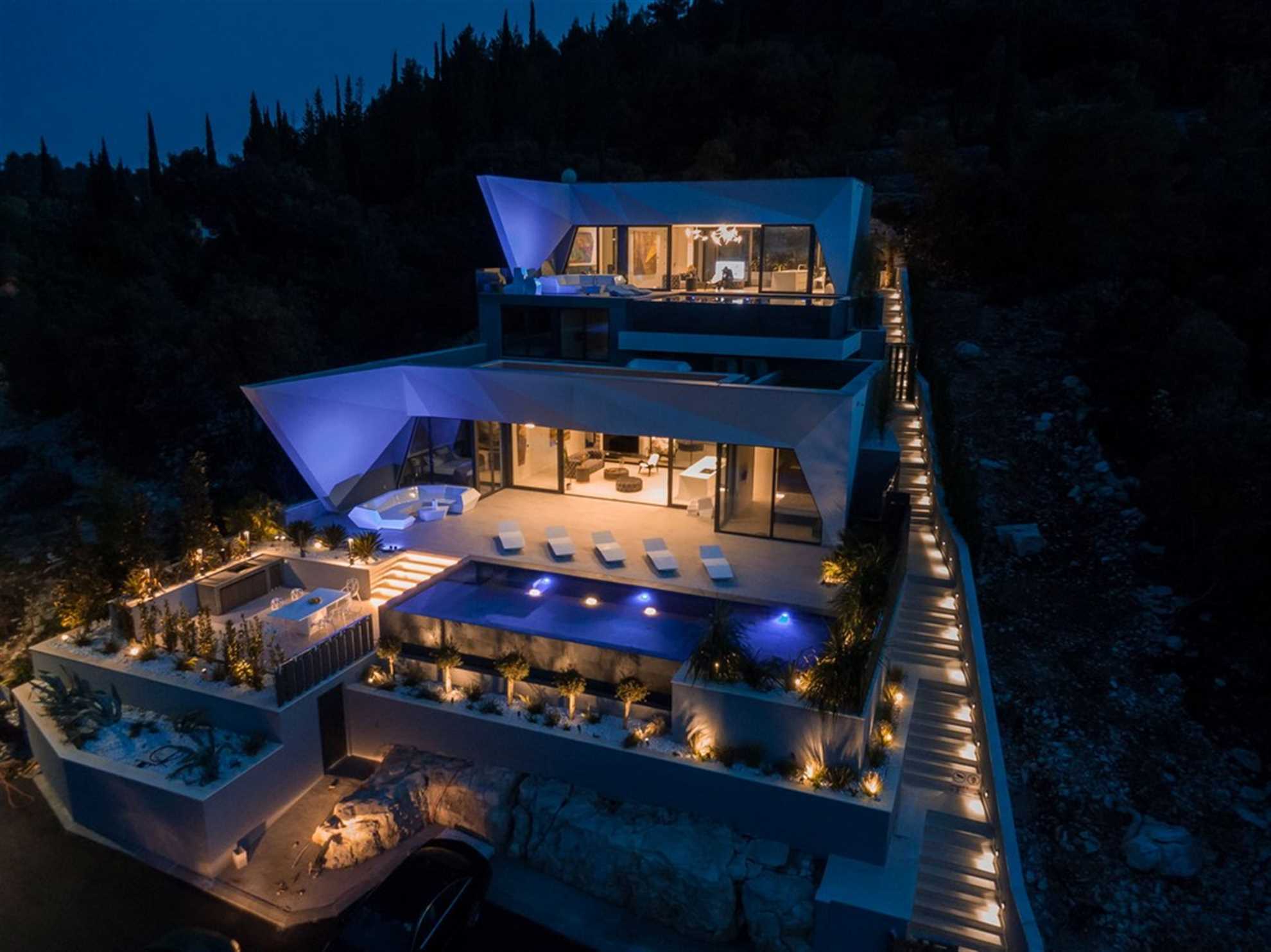 Villa Korcula Diamond from the air
What to do while on vacation on Korcula?
When you get tired of all the rest and relaxation you can always find fun in the town of Korcula which is only a couple of minutes away by car from the village of Zrnovo where this magnificent villa is located.
In Korcula, you can find restaurants, bars, and historic sites. Regarding historic sites, Korcula is the hometown of Marco Polo famous World explorer and you can still find his house here which is turned into a museum.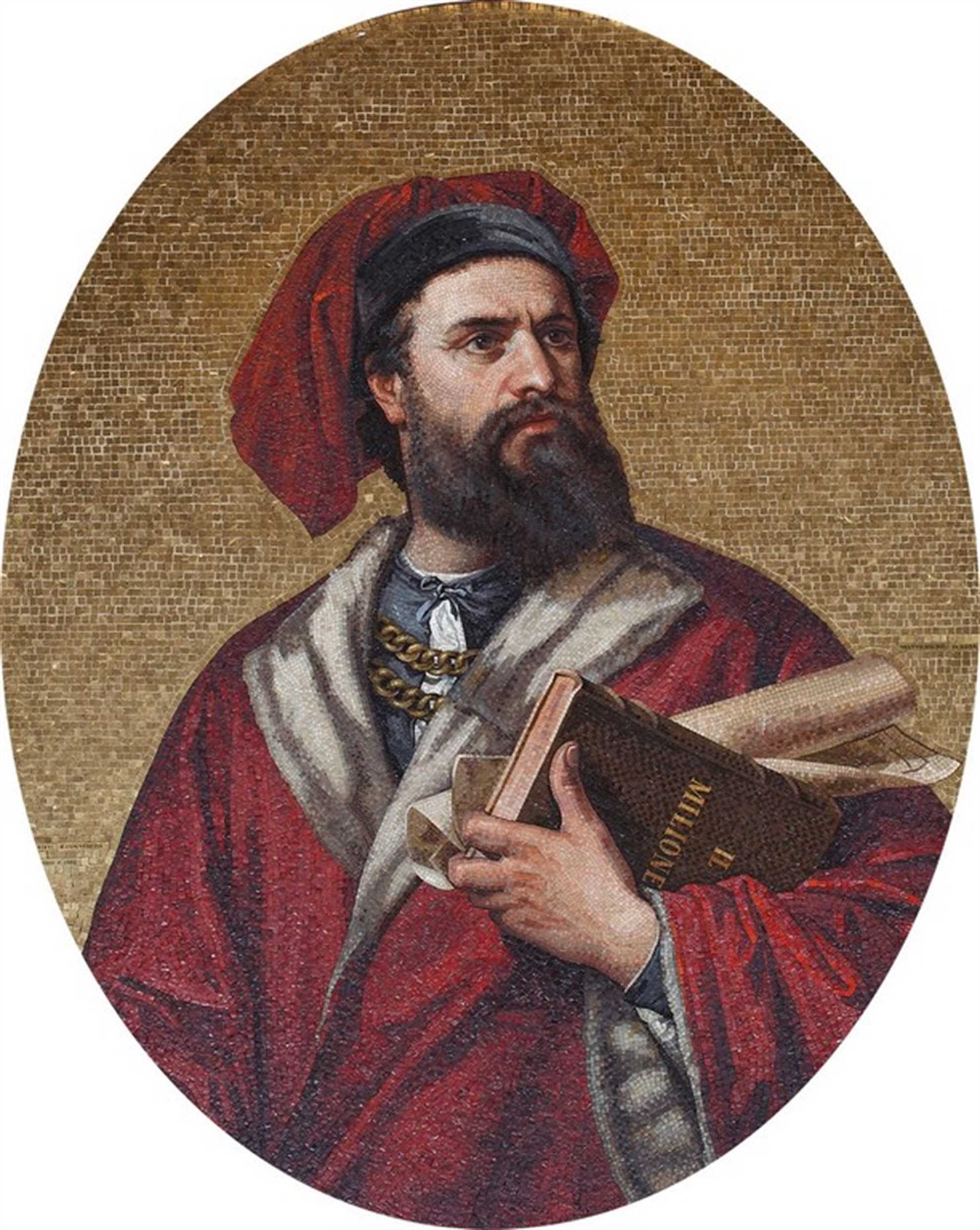 Marco Polo, source www.commons.wikimedia.org
There is also one more thing you should see while on Korcula and that is Moreska, the dance that symbolizes the fight between Christians and Muslims. Performers are dressed in uniforms and they dance with swords so it is really interesting to see them. You can find more information about Moreska on the official site of the Tourist Board of Korcula.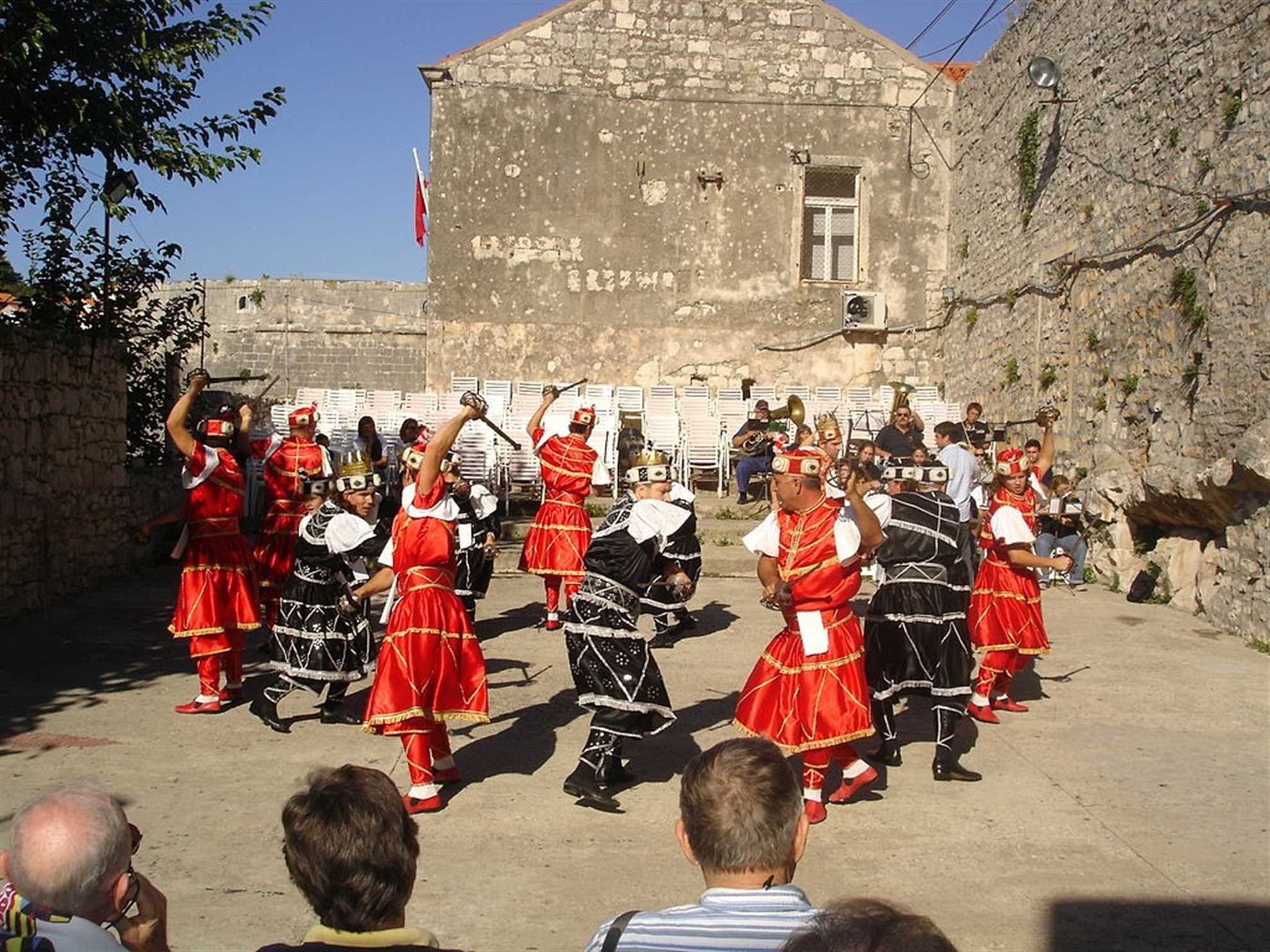 Moreska dance, source: www.commons.wikimedia.org
Regarding daily excursions we recommend you to go scuba diving because the underwater of Korcula is really amazing, rich and colorful. If you need any assistance with booking the excursions, feel free to contact our VIP concierge department.
Ready to book this exquisite 5-star villa? You will not be disappointed. Furthermore, we assure you, you will have an experience of a lifetime. With villa booking, we offer our guests a VIP concierge service. It includes the arrangement of transfers to and from the island, private chef service on special days you choose or every day if you wish, reservations of restaurants, hairdressers, etc.. Our VIP concierge service provides many other services as well, you can check them here Experience Croatia 2019. Finally, we wish you a great vacation in one of the most beautiful villas in Croatia!