This post maybe begins with a little bit fairytale style opening, although it isn't fairytale, neither classical or modern one. It's just that we recalled in our memories days when Prince Harry was single and the most desired bachelor with the royal background.
Prince Harry stops being the most desirable bachelor but still a lot under the public eye
Since Prince Harry began dating Meghan Markle every detail about their public appearance and any activity caught by cameras becomes a headline on portals and covers of magazines. Publishers are dying of happiness when they publish an article or photos about the new royal couple who officially had announced the engagement in November.
News reports about every known detail about royal family members lives
As same as the world news is daily reporting about every detail from Prince Harry's engagement with Meghan Markle, they also used to report about his vacation in Croatia. Back in time, the news were flooded with the details caught from Prince Harry's stay in Hvar in August 2011. Although, only a few details from his stay in Hvar gone public, like the one that Prince Harry was partying with his friends in Carpe Diem Bar and in Club Veneranda, news were constantly reporting about it. They were guessing what places he visited, what he ate, what he drank, which nightclubs visited and who was in his company while he was on his short break on Hvar.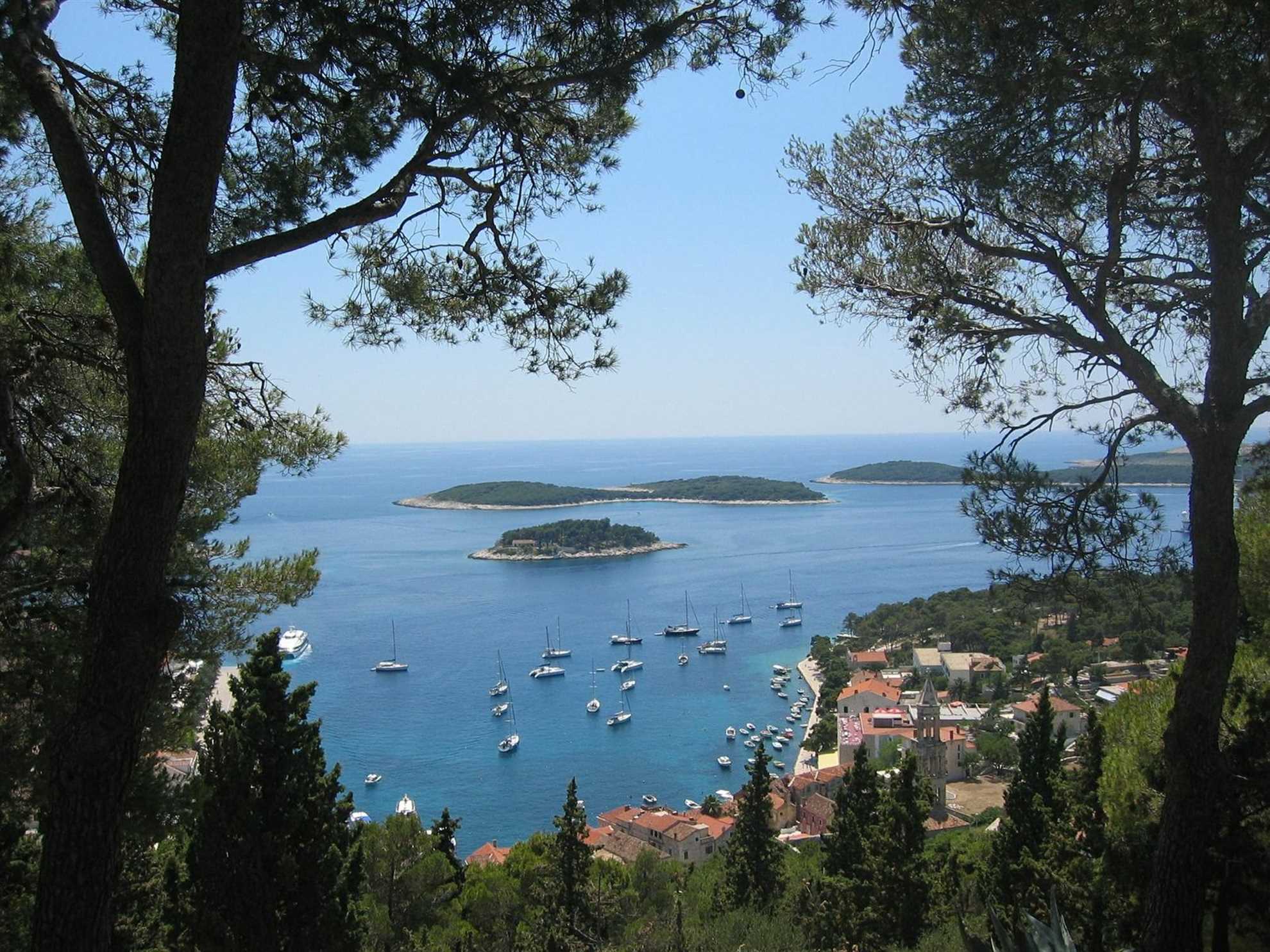 Hvar, Middle Dalmatia, – View from the hill
Hvar is named one of the ten most beautiful islands in the whole world according to the Conde Nast Traveler readers choice. It's situated in Middle Dalmatia in Croatia which is the top vacation destination in Europe. Hvar has the reputation of exclusive party destination, similar to Saint-Tropez. Local tourist board keeps the privacy of their visitors and never comments celebrity guests while they are on the island.
Regardless of the growing popularity, and every year bigger numbers of tourists arrivals, Croatia offers perfect opportunities for holidays far away from the public eye.Royal members, famous people, sports players, actors, nature lovers, adrenaline addicts, hedonists, they all can come and enjoy in total privacy while discovering unspoiled nature, sailing around islands, eating extraordinary food and tasting some of the world's top class wines made by domestic winemakers.
Maybe Prince Harry remembers the beauty and magic of Island Hvar and yachting around Pakleni islands? We really hope, next time he decided to visit Croatia, he will bring his loving Meghan Markle with.
Privacy guaranteed while on holidays in Croatia
We feel great sympathy towards the royal couple and wish them enjoyable and fulfilling life. Also, we hope, that one day soon, maybe after their announced wedding in May, they will visit Croatia together. Actually, we are sure that if they are thinking about going on the honeymoon far away from public eyes on some exotic destination, they will certainly consider Croatia and spending honeymoon sailing around the Adriatic Coast in secret.
Island Hvar and archipelago Pakleni islands in front of the city of Hvar offer many hidden bays, perfect for yachting in secret or staying in private luxury villa with top service and privacy guaranteed.