It isn't hard to become hopelessly enamored with the Adriatic Coast and Croatia. A lovely atmosphere, saved nature, completely clear sea, sandy and rocky shorelines, beautiful islands with concealed bays, an intriguing and rich historical heritage, Mediterranean cooking, nightlife, and great architecture, especially modern luxury villas...
This is affirmed by the following facts:
Rising numbers of tourists visiting Croatia each year

Croatian stunning beaches

Luxury five-star hotels and resorts,
This week we have selected the best 10 Croatian luxury villas, which offer to their clients substantially more than 'common' apartments or houses. Villas are exquisite structures, and what can be found in the offer and which are the most luxurious, check below.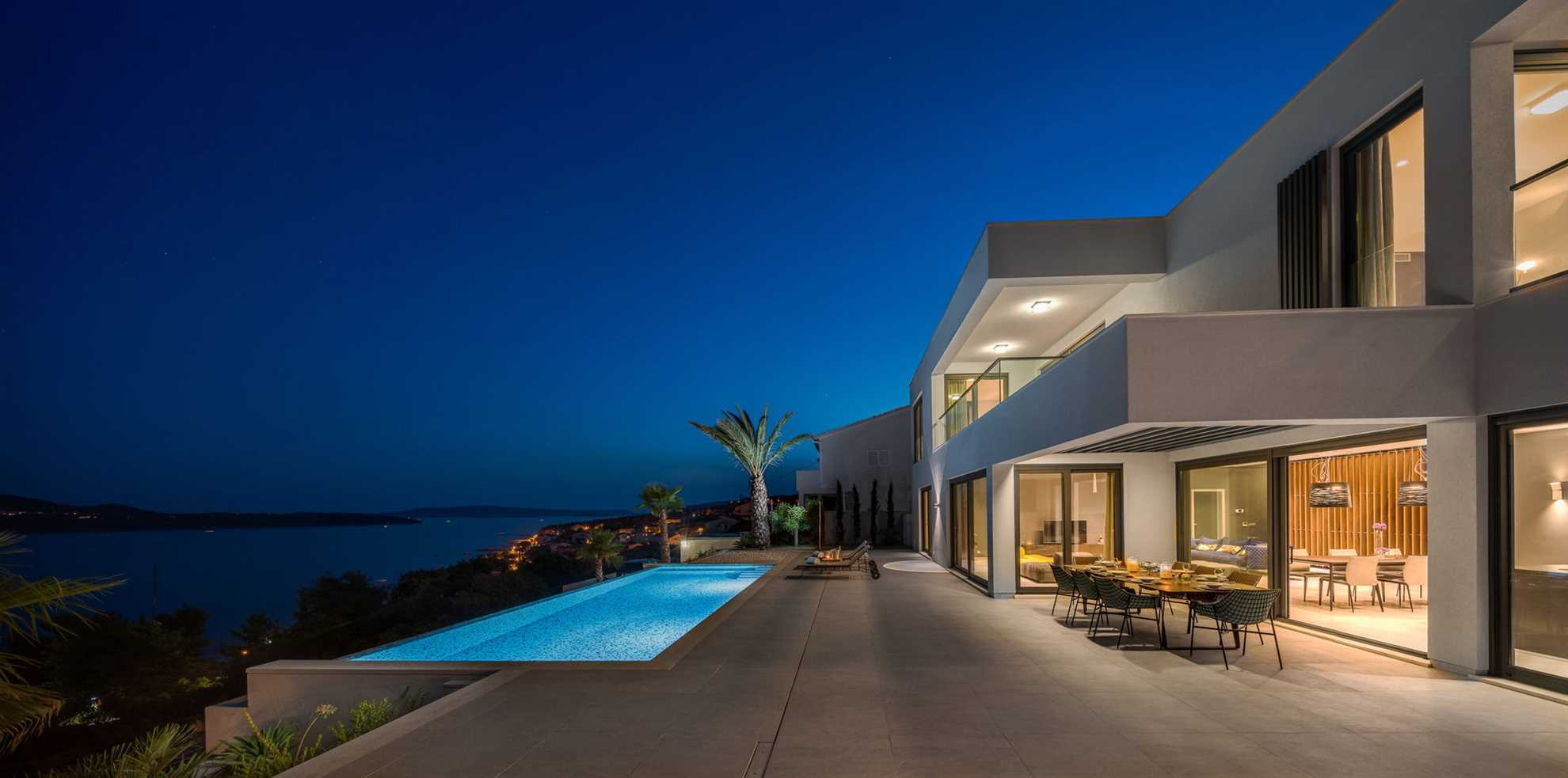 A million dollars view, a description ofUltraluxury Villa Elyzeum,one of the most beautiful in Trogir area, which delights with its location, architecture, interior, and additional amenities. Luxury is guaranteed!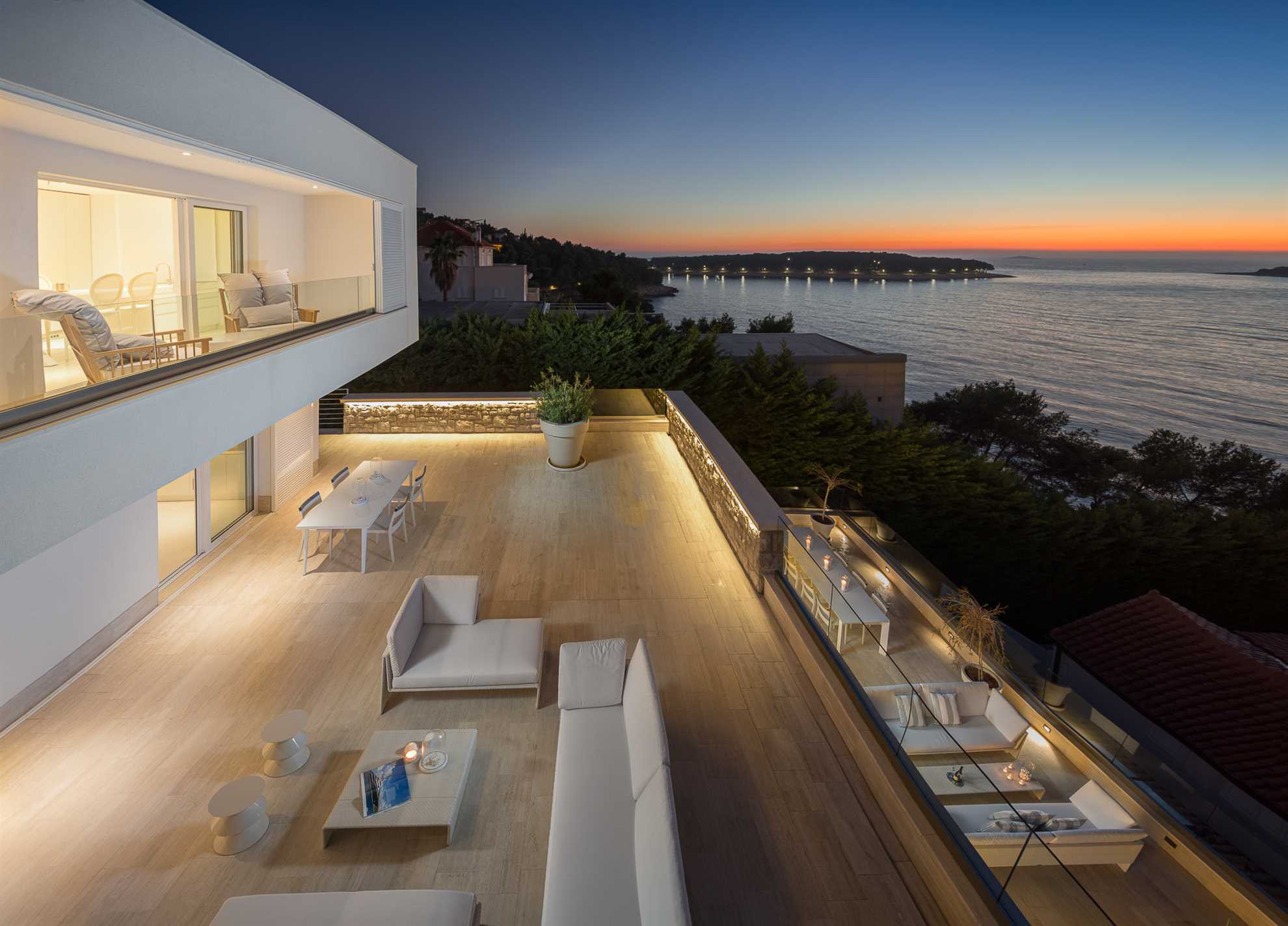 Luxury Villa Dance Forever is one of the most beautiful villas in Primosten, once a luxurious private house, and today one of the most exclusive residences in the Adriatic region. Also known as the Queen of the Mediterranean, this beauty surrounded by colorful gardens, pine trees, and cypresses extends over 500 square meters of luxury interior and proudly stands high on the rocks overlooking the beautiful Adriatic sea.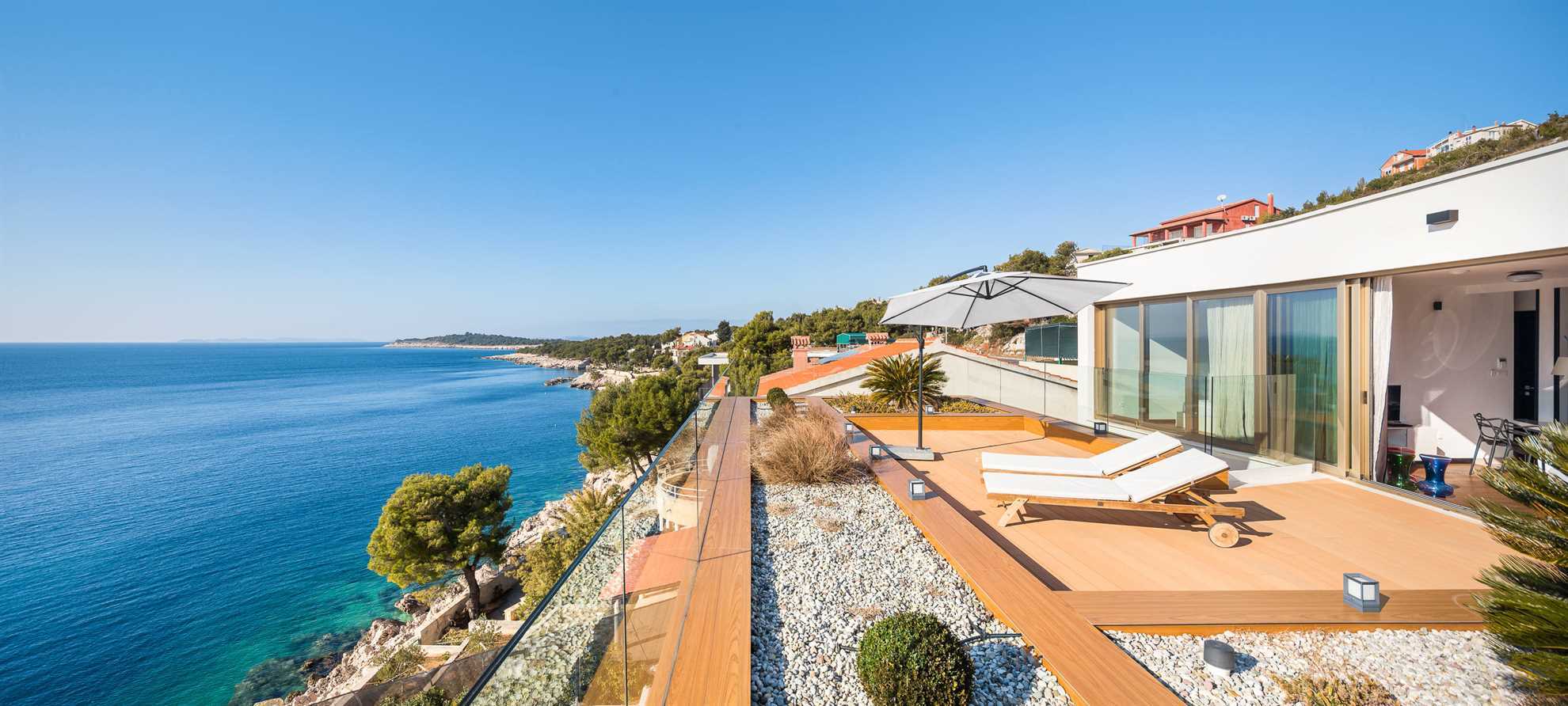 Luxury Villa Sea Mermaidis proof that luxury and modern architecture will last forever. Embedded in rocky cliffs overlooking the sea and Primosten, this spectacular five-bedroom property is located 5 meters from the beach and sea which makes it a perfect beach rental.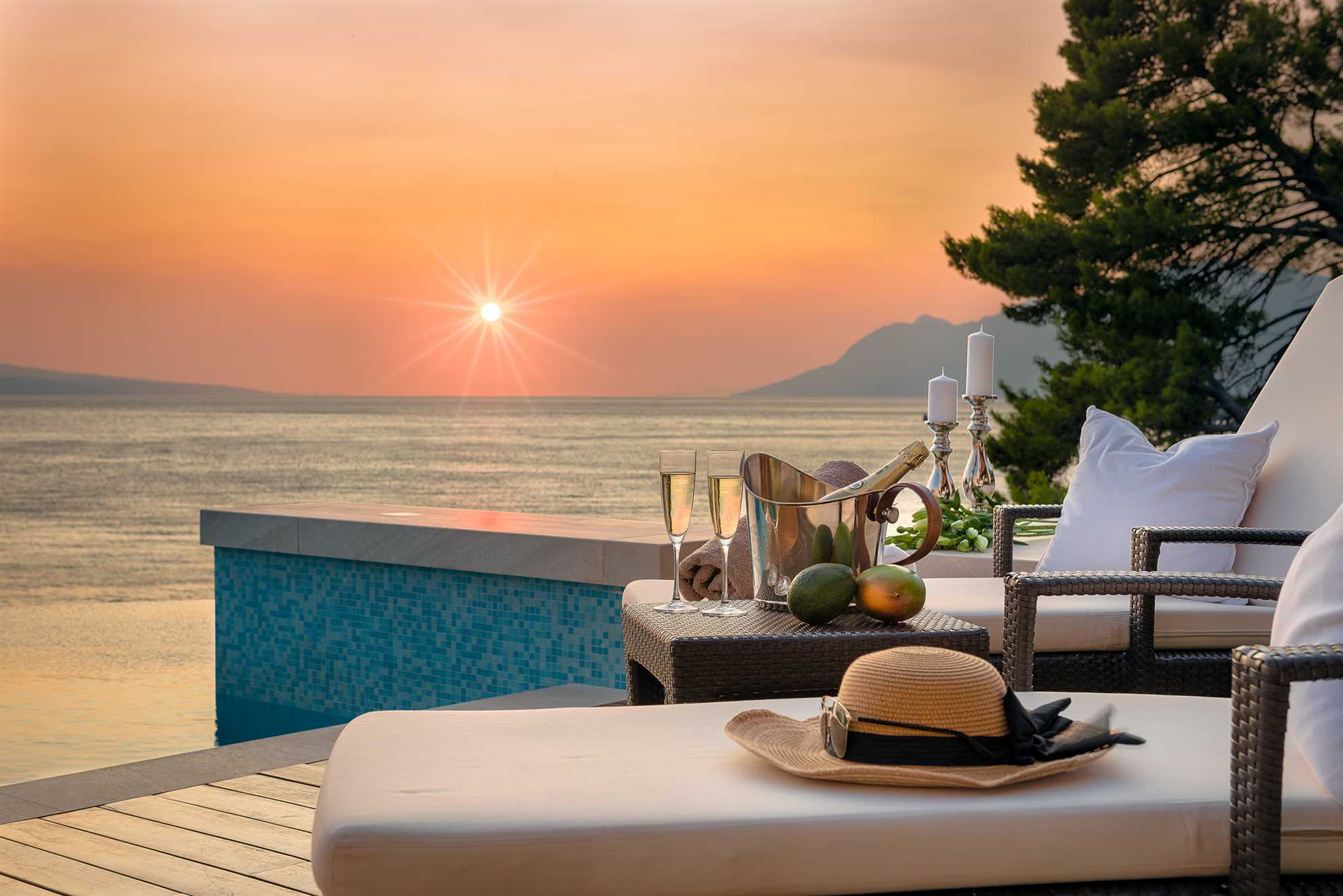 Beachfront Luxury Villa Gloria Grande, a luxurious villa for rent in Brela. This villa has access to a popular Brela beach, the forerunner of the most luxurious tourism for VIP guests on the Adriatic.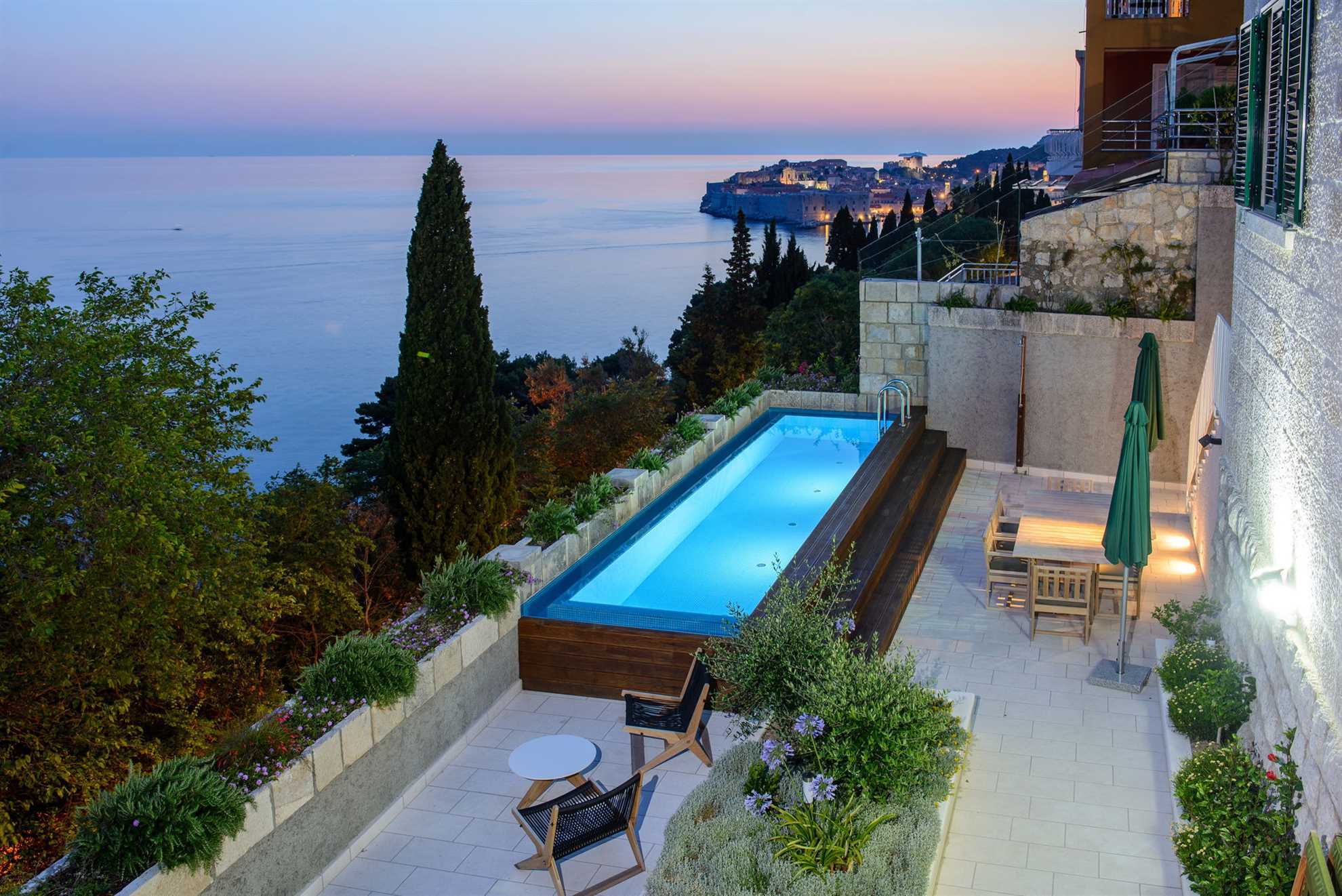 Luxury Residence Queen of Dubrovnik. This villa is overlooking the crystal blue sea, island Lokrum, and historic Dubrovnik Old City. The historic house ( Built-in 1938 ) is one on the list of preventively protected monuments as a house of exceptional architectural value between the Two World Wars.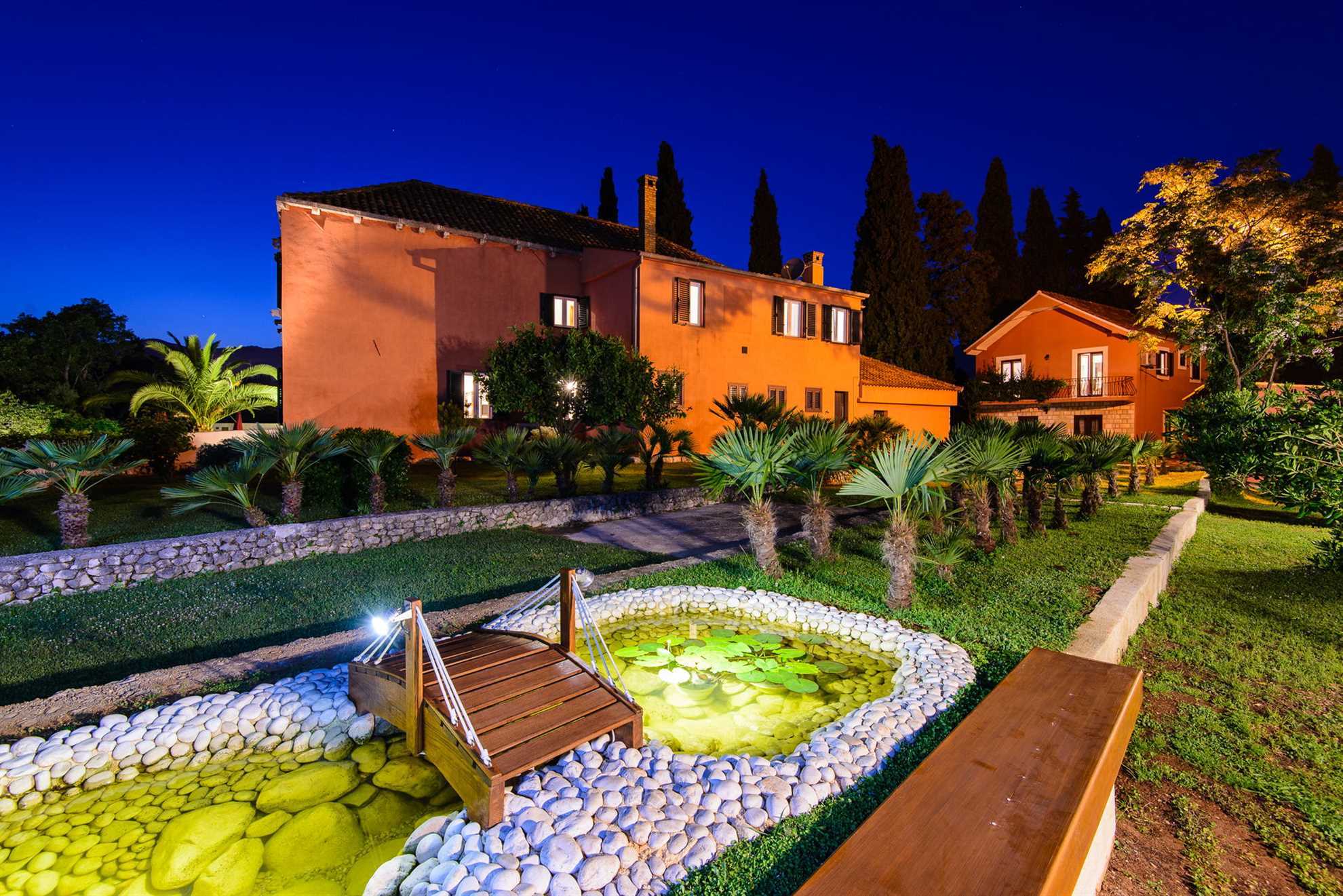 Dubrovnik Summer Residence is restored in a modernist-old style. It has 300 m2 of the interior with a plot of 20,000 square meters and is located near Dubrovnik. This Summer Residence has its own wedding chapel, so lots of young couples choose this magnificent location to start their new life.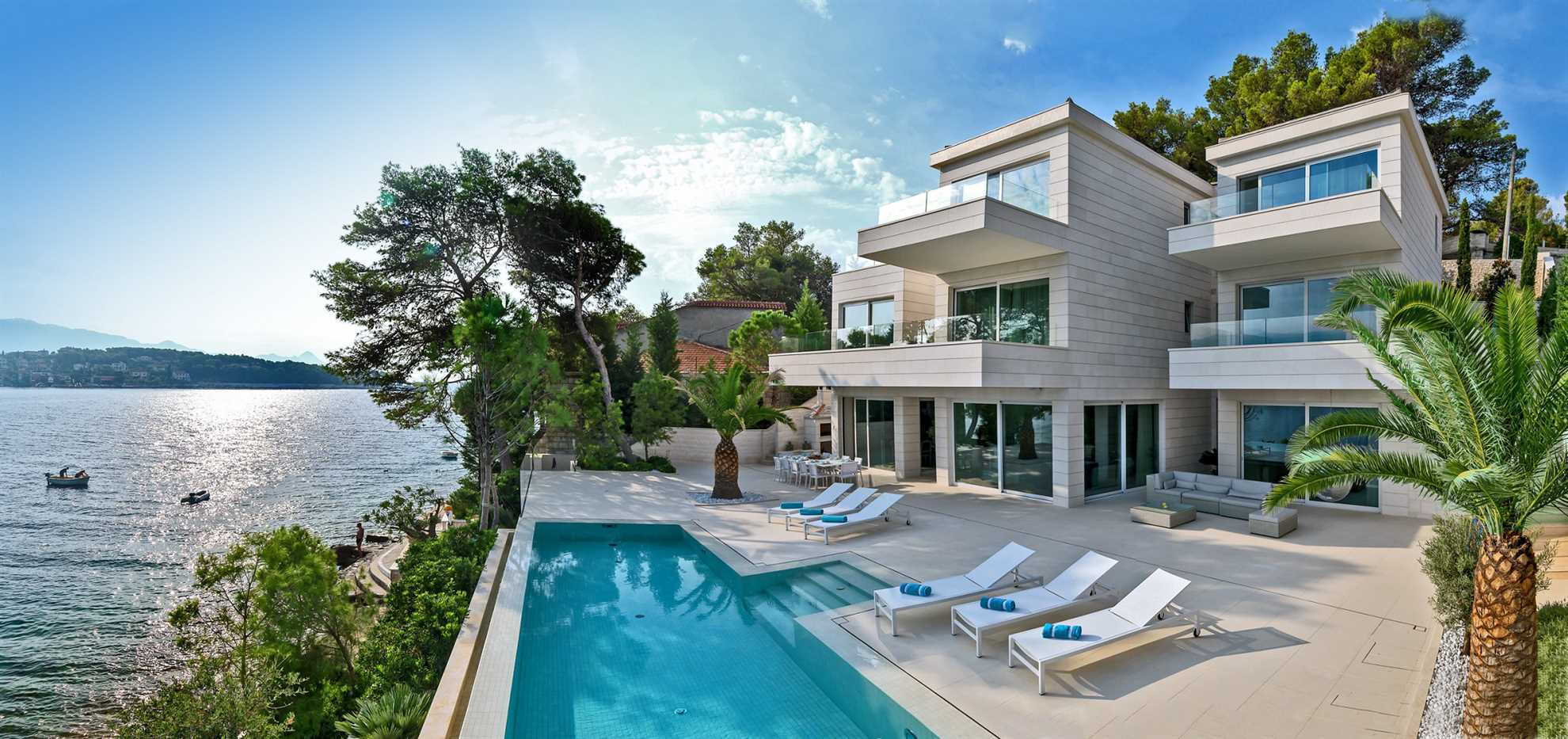 Beachfront Villa Seven Sins. The Luxury Villa Seven Sins with heated pool is a true architecture retreat placed just 5 meters from the clear blue water and private beach on the island of Brač. This villa is a real oasis of hedonism made to satisfy all human senses and make them slay in all seven sins…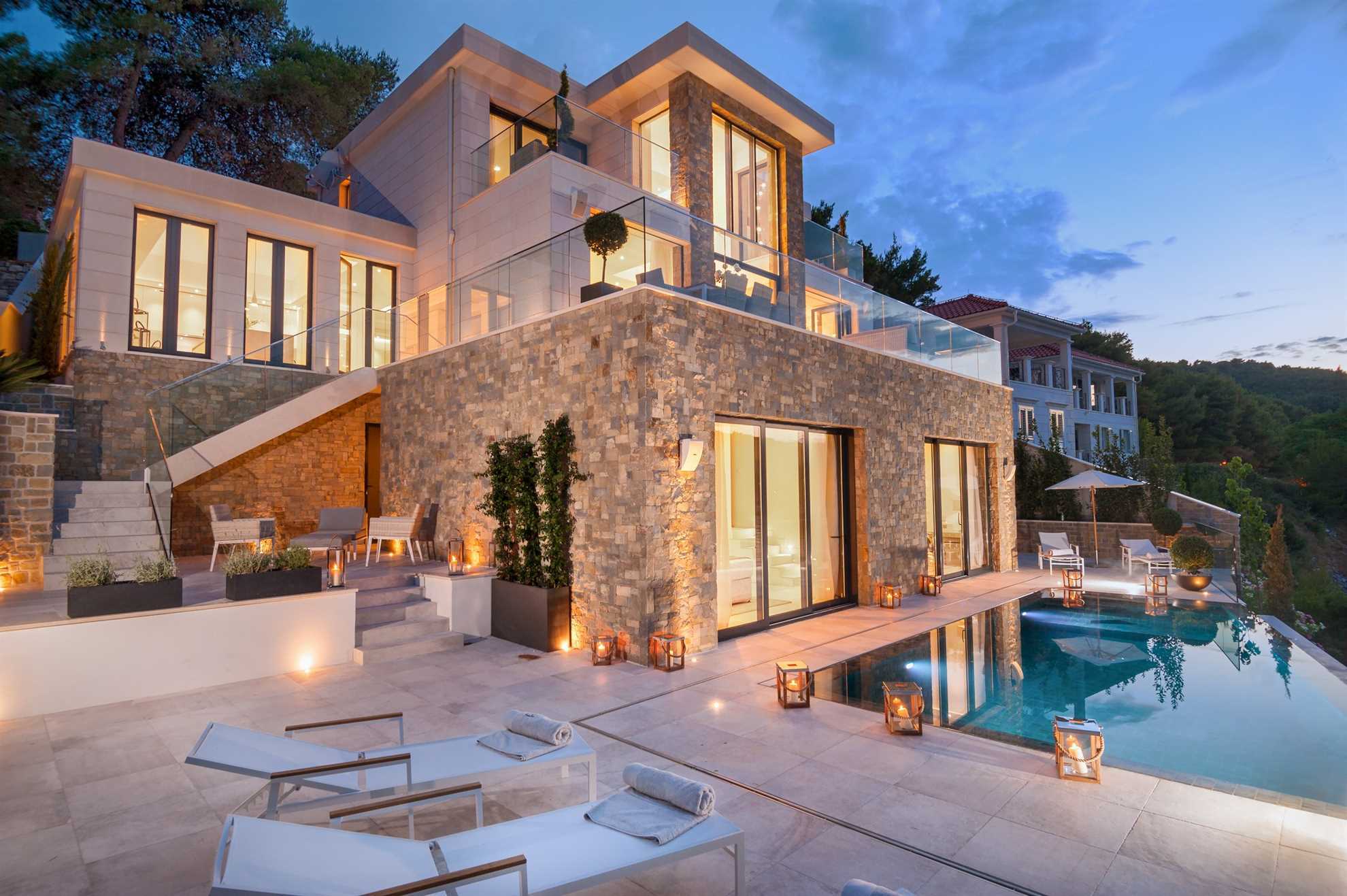 The Luxury Villa Silentis a new and modern edifice situated directly on the beach overlooking beautiful and tranquil Ruzmarin Bay on the island of Brač. This Croatian villa is the best indicator that modern architecture can unite with nature.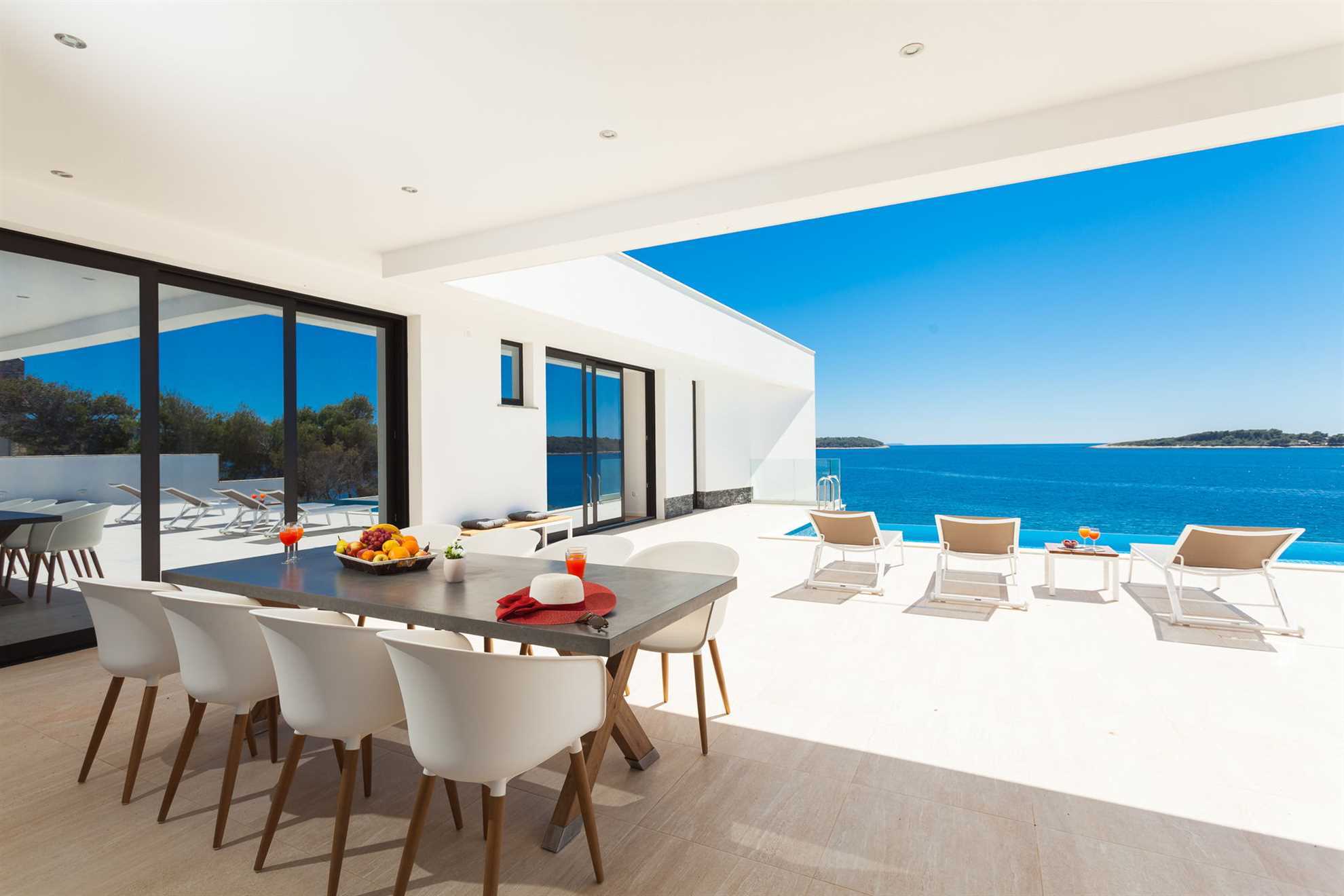 The island of Korcula has its pearl... The Beachfront Villa Blue Heaven is located directly on the beach. This modern Croatian villa is a modern building facility, designed with simple lines and a real candy for the lovers of seclusion, peace and rest from everyday rush.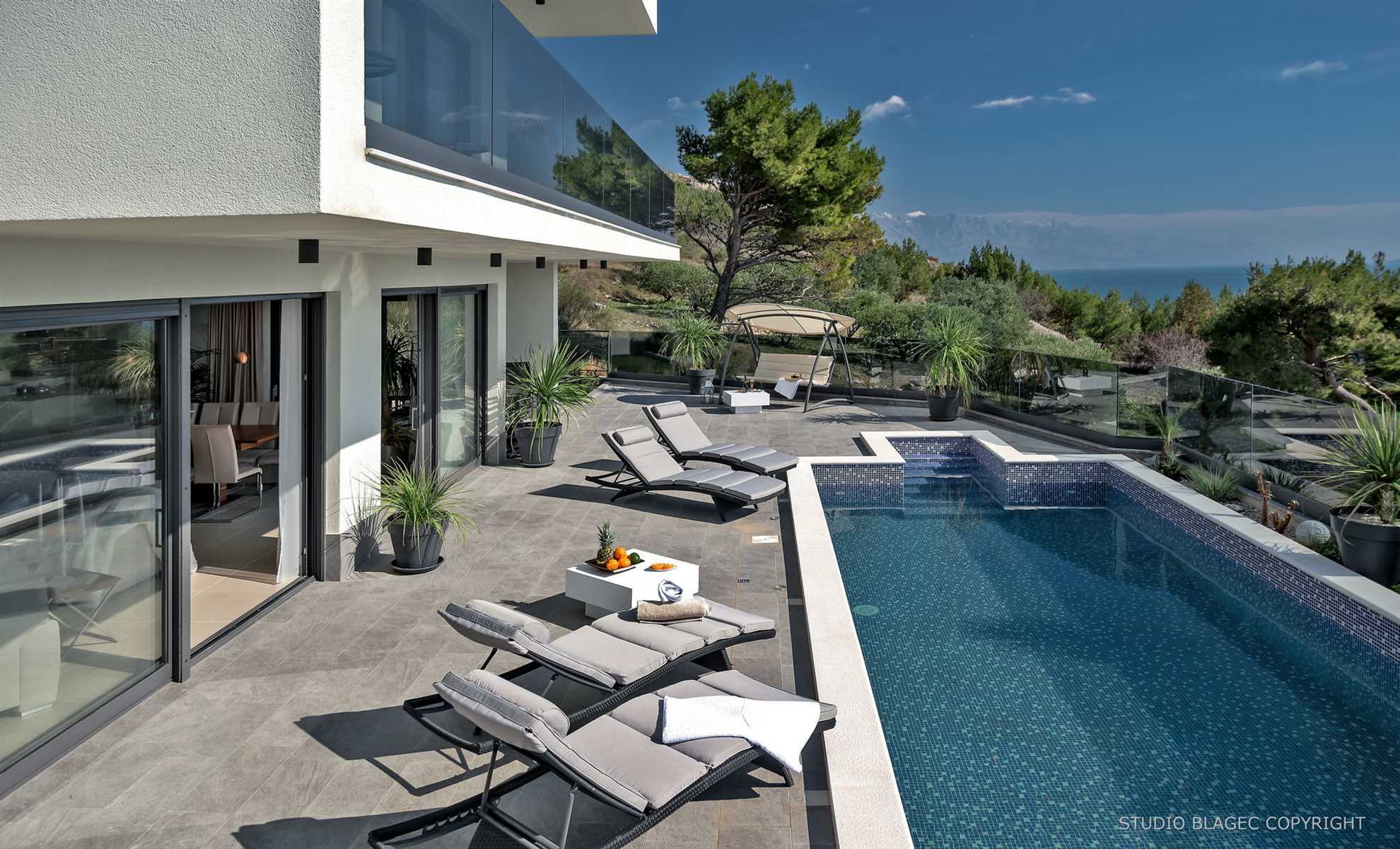 Luxury Villa Small Paradise. It is difficult to describe this villa in two sentences. It stands out with a beautiful open sea view. Anyway, we can only say that this villa provides all that urban man needs: peace, content, and comfort!
To find out more, please visit
VIP Holiday Booker