The Guardian made the list just at the right time if you are looking for your dream destination for 2019 holidays. Except for the beauty, there were many other factors like accessibility, available activities and food offer that were important while choosing the most beautiful beaches.
The list was created by travelers based on their own experience.
We are proud that our beaches are well recognized, even considered to be on par with beaches in Italy, France and Spain.
Hereby are the 5 best beaches in Croatia according to The Guardian:
1. Murvica Beach, Brac Island
Murvica beach is located on the southern coast of Brac Island an is only a few kilometers from the famous Golden Cape away. Surrounded by pine trees, olive groves and vineyards, the pebble beach Murvica is truly a small paradise. You can drink a coffee in the Beach bar Sedam Maslina and enjoy the beautiful view of the sea and nearby island of Hvar.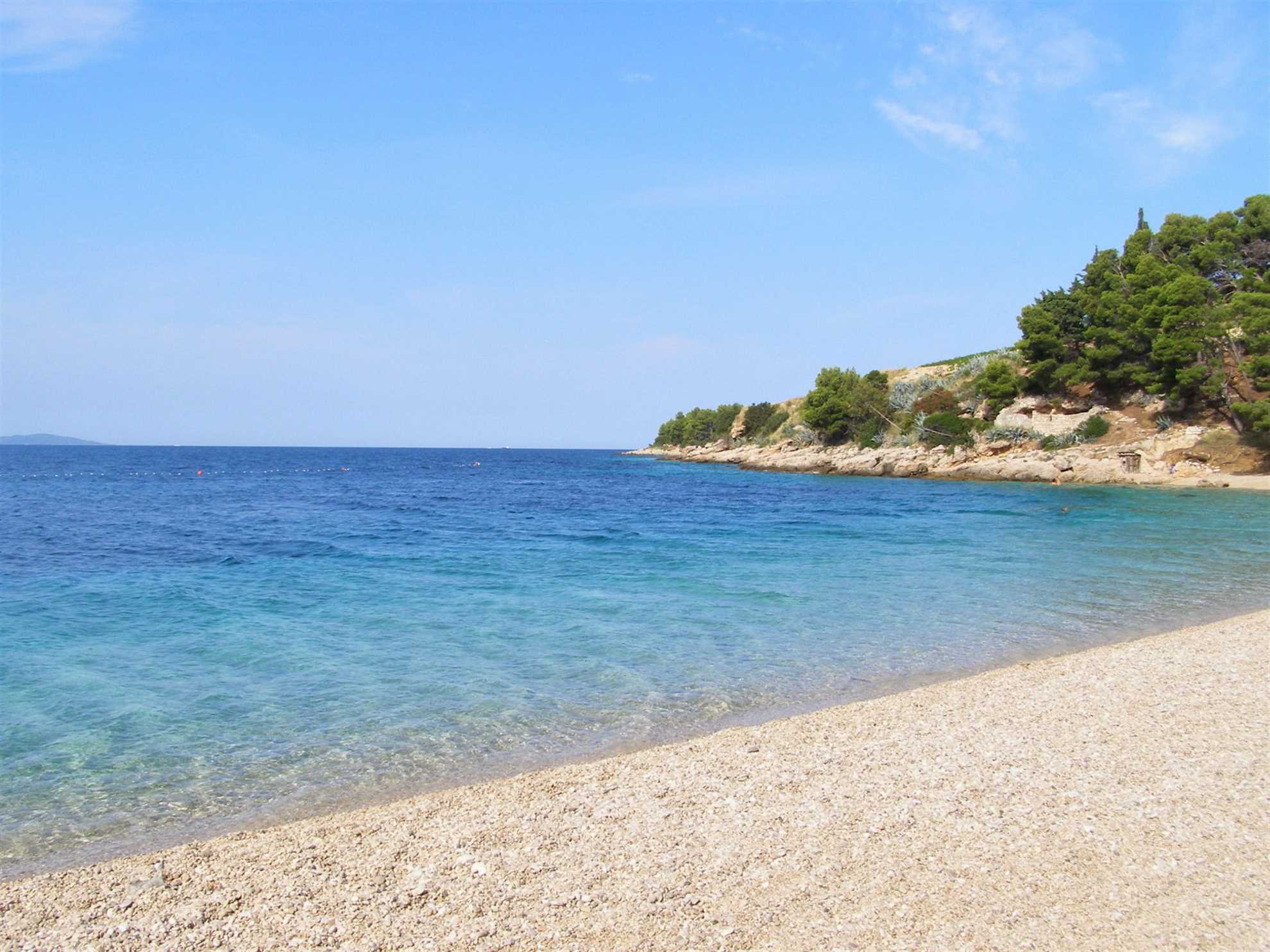 Murvica Beach on Brac Island in Croatia, photo credit: Wikimedia
Luxury Villa Blue Pearl is the ideal accommodation on Brac island, only a few minutes from the Murvica beach away.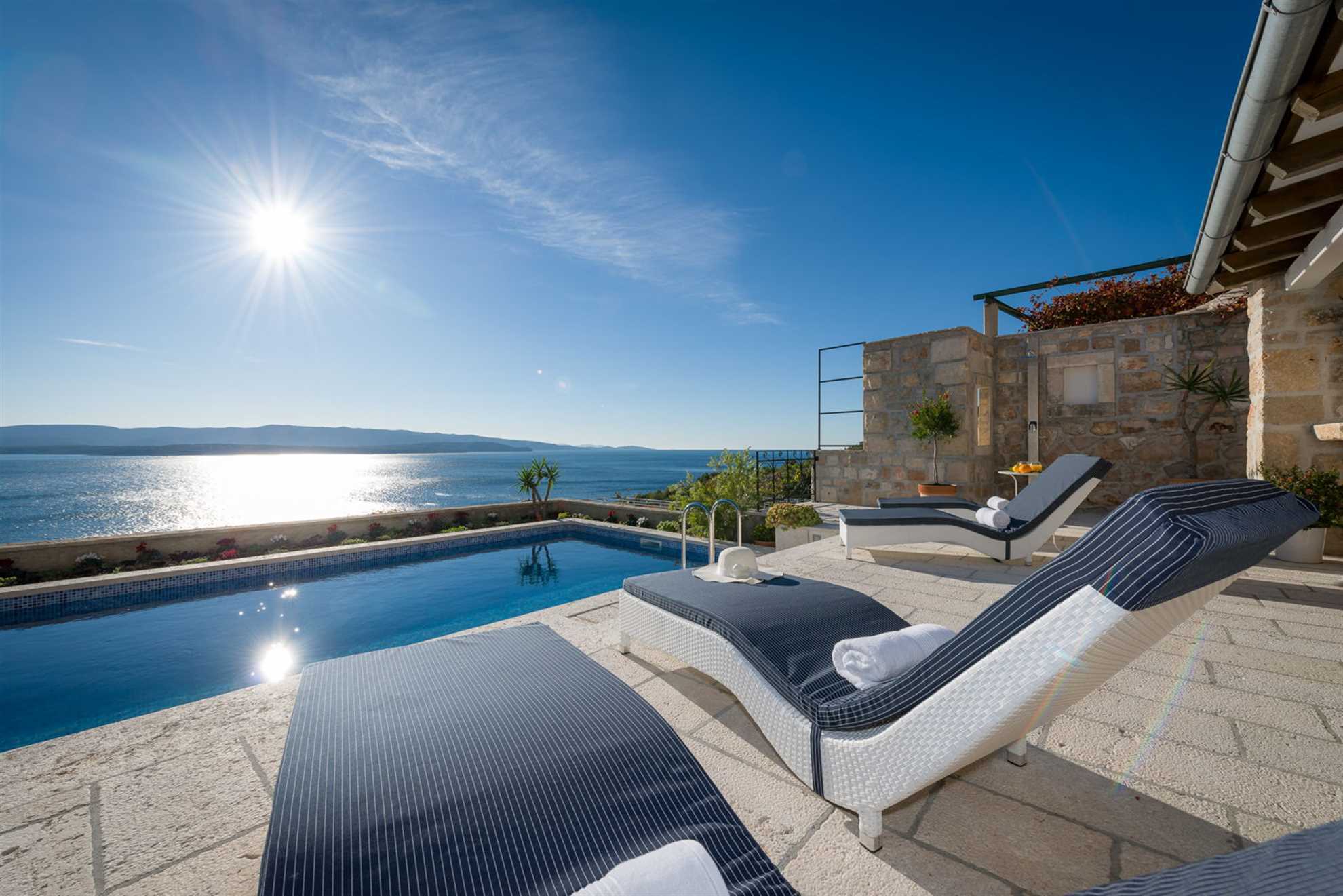 Luxury Villa Blue Pearl on Brac, photo credit: Vip Holiday Booker website
Check our offer of Brac Villas and explore the whole island!
2. Cikat bay, Mali Losinj
Cikat bay consists of 3 smaller bays where the biggest beach is sandy and child-friendly. The Cikat bay offers countless activities like surfing school, kayak rental, water polo, beach volleyball, etc. It is ideal for a family holiday where everyone can find something interesting. In the Cikat bay, you can also find many bars (Latino Beach) and restaurants (Kaktus, Cigale and Matsunoki).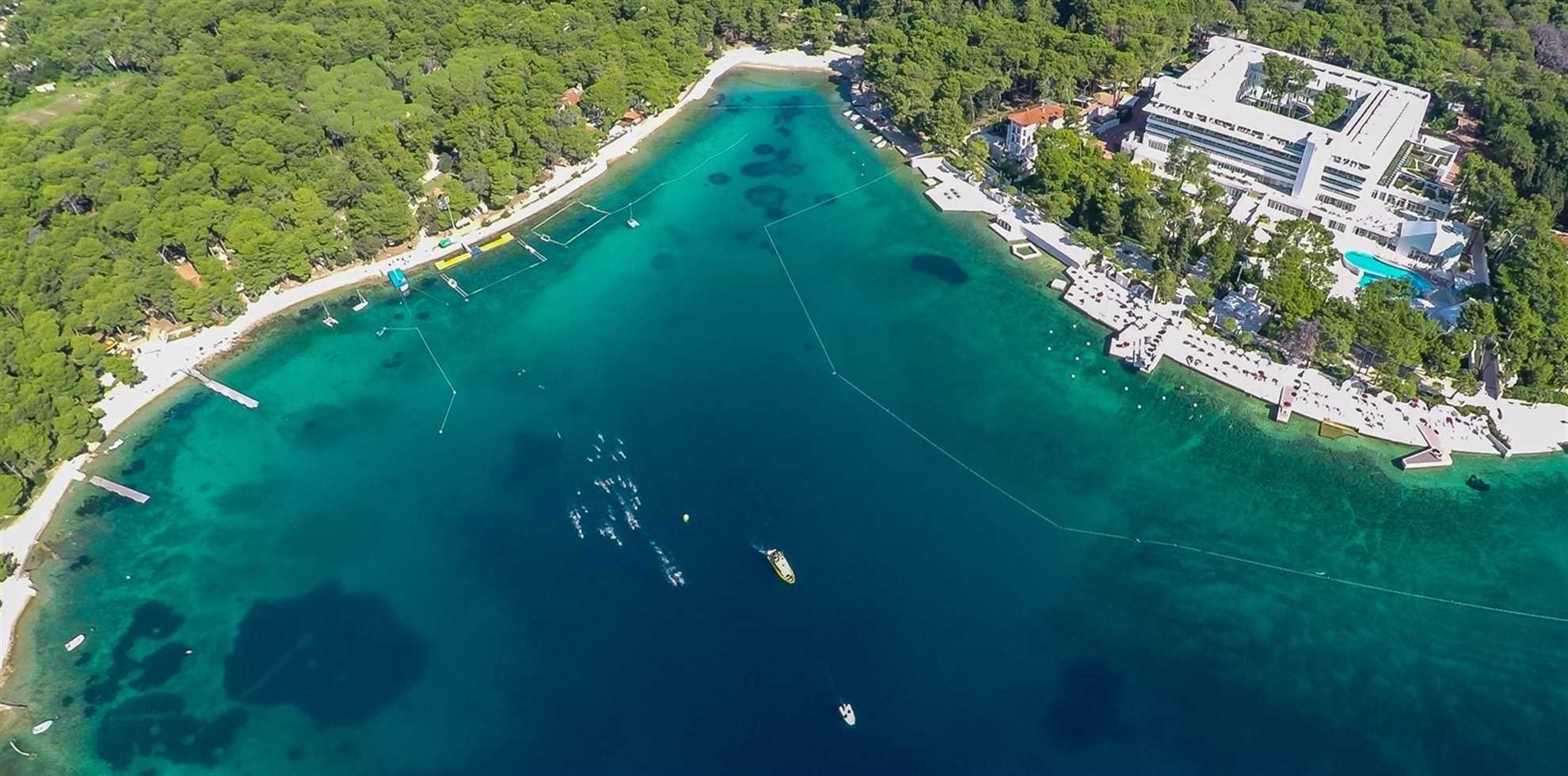 Cikat Bay in Croatia, photo credit: visitlosinj.hr
3. Maslinica Beach, Solta Island
Hidden in the pine trees, the Maslinica beach is interesting to nature lovers, as well as for adventurous guests. You can just relax in the shades or take a ride with a jetski and kayak to the nearby islands. Maslinica beach abounds with restaurants (Sagitta, Martinis Marchi, Fortunato) and beach bars (Tamaris, Punta, Kazela).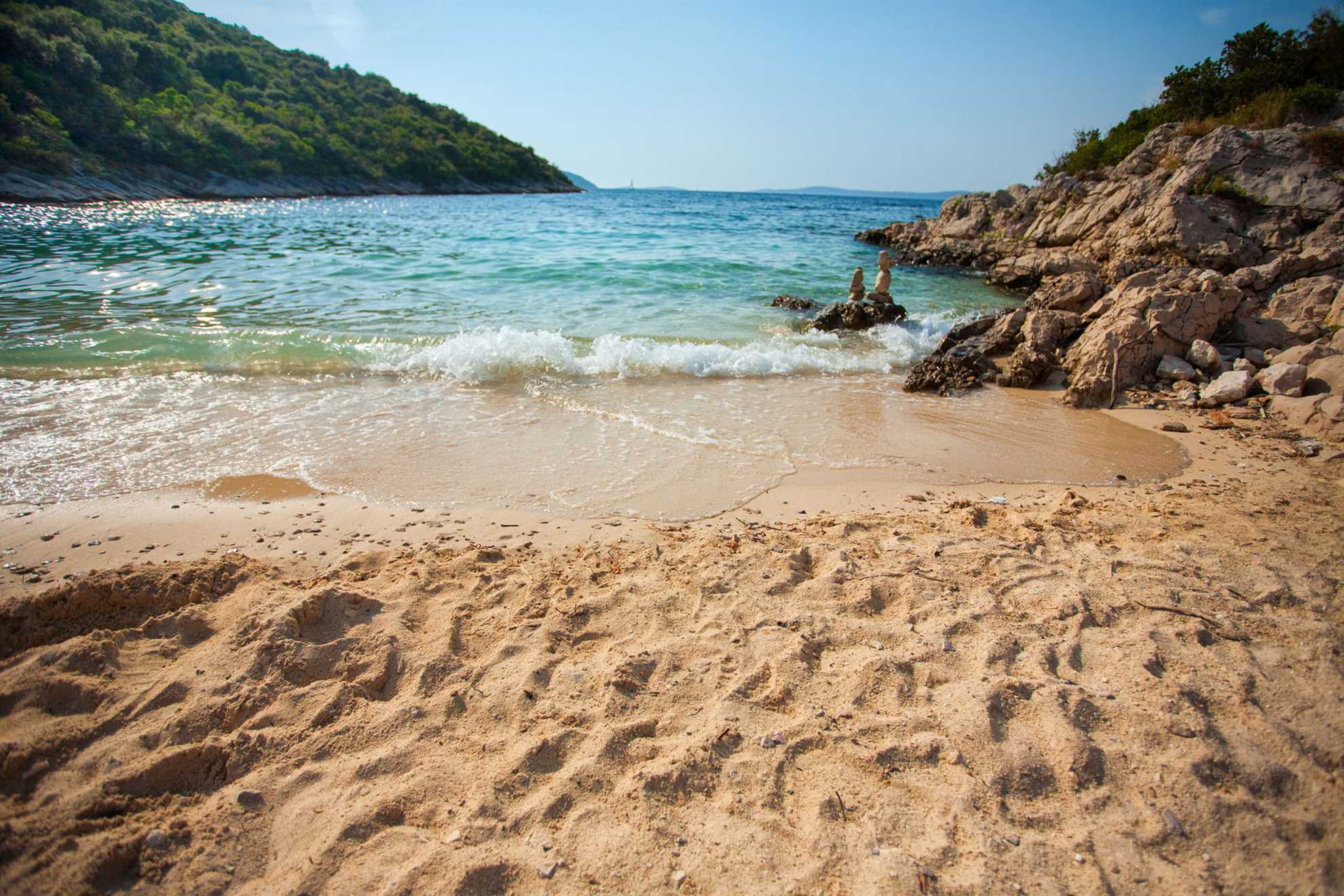 Maslinica beach on Solta Island in Croatia, photo credit: TZ Solta
Solta is reachable from Split and Trogir with a ferry. Checkour Split holidayrentals andTrogir Villas where you can stay and take a one-day trip to Solta!
4. Valun Beach, Cres Island
Beach Valun is ideal for a romantic walk in the sunset. It is on the Island of Cres – one of the most beautiful islands of Kvarner. Crystal clear water and pine trees, where you can hide from the sun during the hot summer days, is everything you need. Valun has a few caffe bars (Molo and Valunjanka) and restaurants (San Marco and Tos Juna).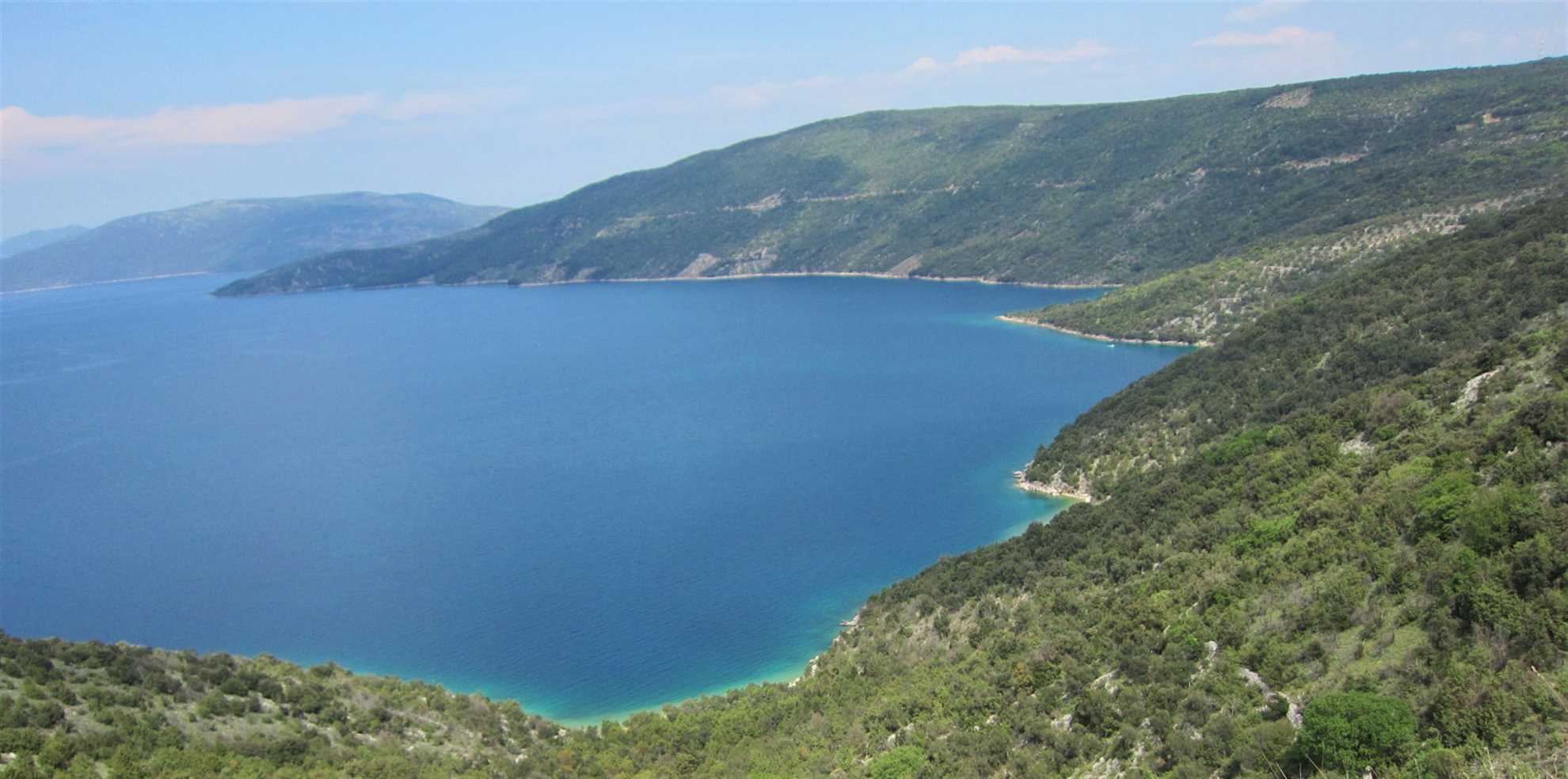 Valun Beach on Cres Island in Croatia, photo credit: Wikimedia
5. Blace Beach, Mljet Island
Oriented towards the south and open sea, Blace beach is the perfect choice if you are looking for a peaceful place. This sandy beach is protected by pine trees and has shallow waters, whichmakes it ideal for families with small children. There are no shops and caffe bars on Blace beach, so the best option would be if you bring some food and drinks with you.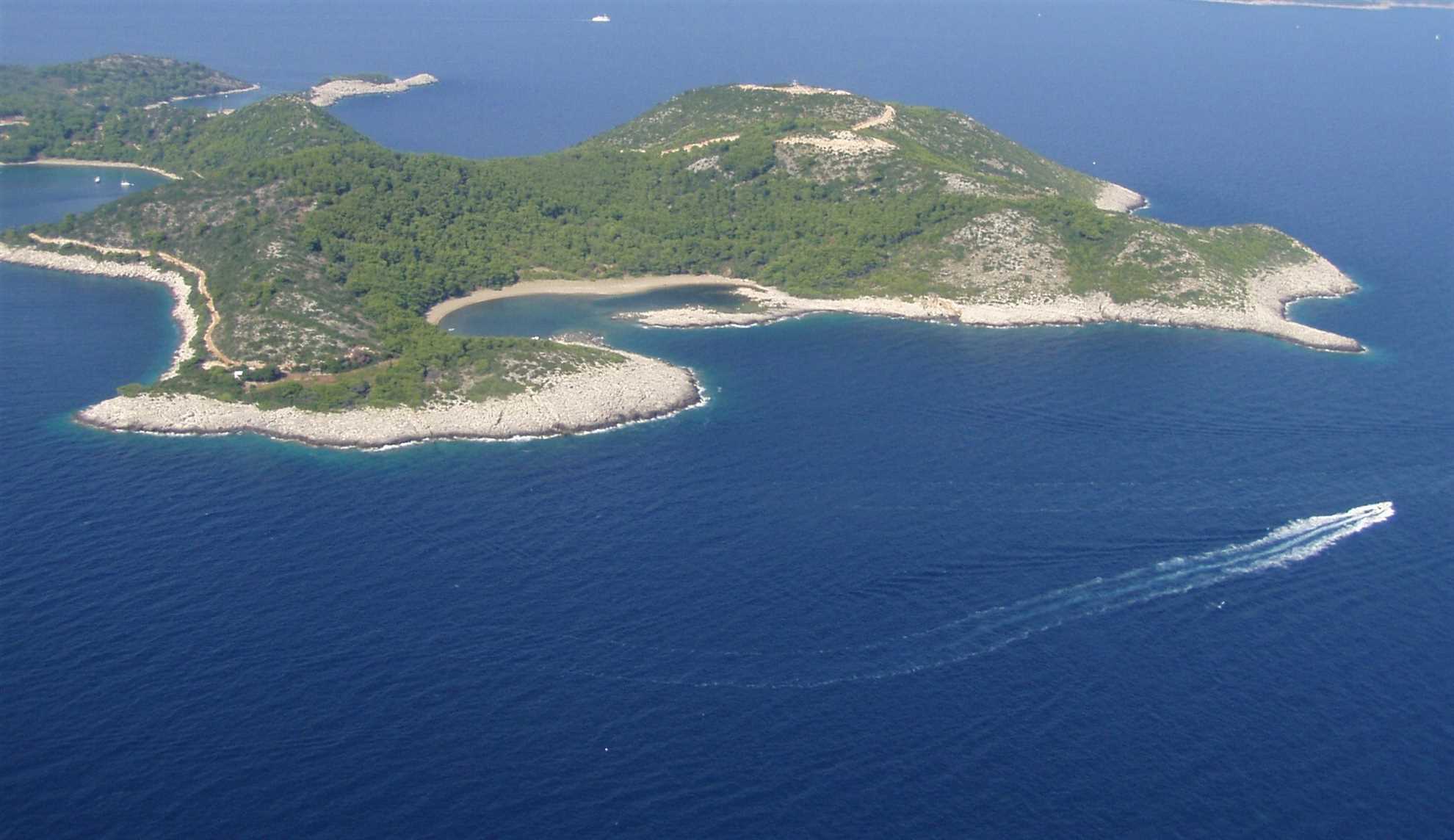 Blace beach on Mljet Island in Croatia, photo credit: Wikimedia
Many guests stay in Dubrovnik or Korcula and take one-day excoursions to the Mljet island. Choose one of our Korcula Villas and Dubrovnik rentals as your accommodation and explore the south of Dalmatia!
Hopefully this list helped you and made it easierto decide which area of Croatia you will explore next! What do you think about the list of The Guardian? We would love to hear your opinion! If you ever been to Croatia and know even more beautiful beaches comment below and share your opinion.