Is Croatia safe?
Basically, Croatia is a safe country, but we still recommend you not to carry too much money or other valuables with you, especially to the beach, as there could be pickpockets there. Of course, this depends on the destination, but in general, in more attractive destinations you should be more careful.
What currency should I take to Croatia?
In Croatia, you pay with Kunas. You can exchange other currencies in any exchange office and usually without commission.
What type of plug is used in Croatia?
The electric socket in Croatia, photo from www.maxpixel.net
Above you can see the photo of a socket in Croatia. If your plug looks differently, you should buy an adapter to be able to use your laptop, phone, and other electric appliances. The power supply in Croatia is 50Hz and 230V.
Can you drink tap water in Croatia?
Tap water is drinkable everywhere in Croatia.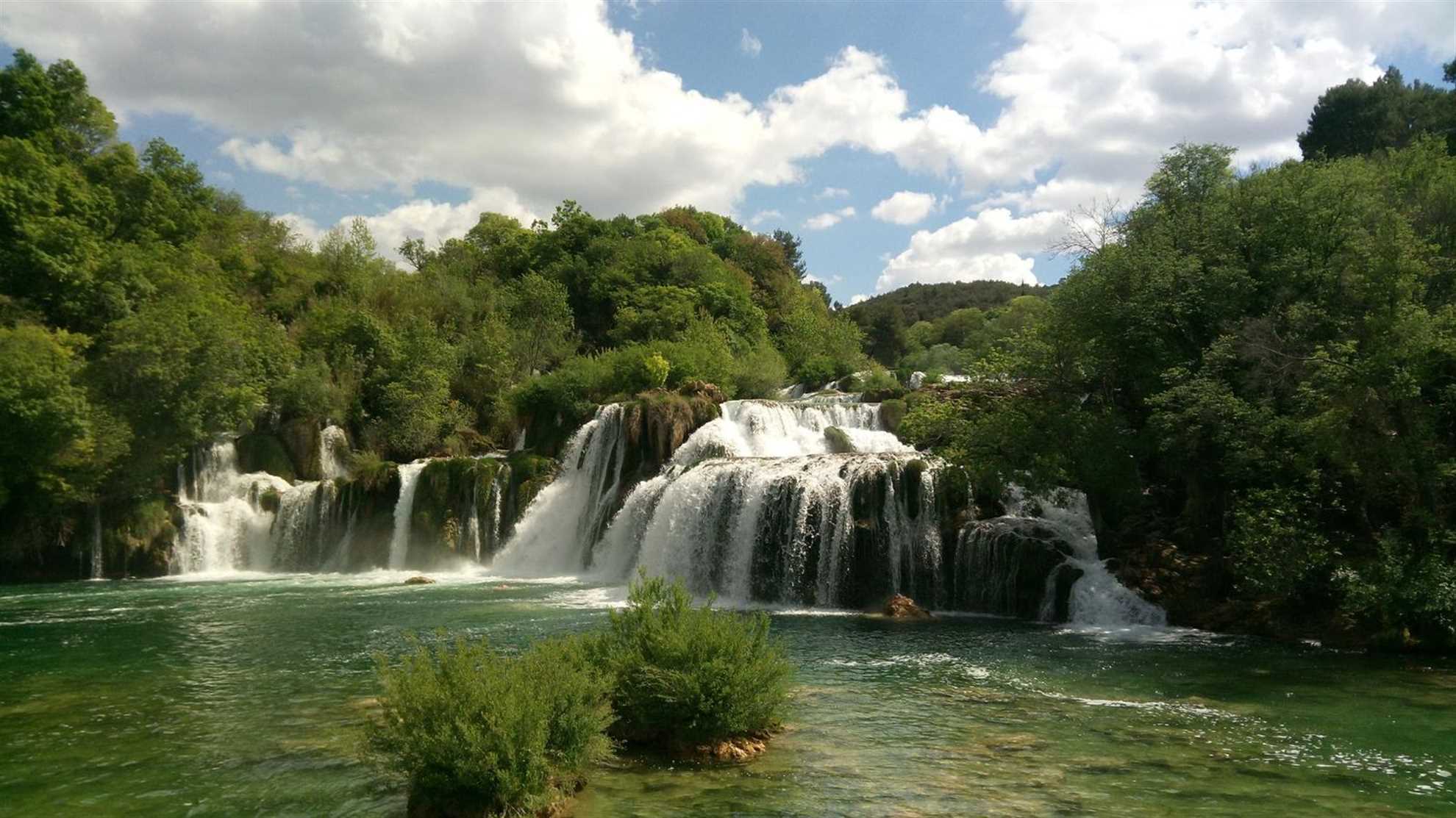 Waterfalls in the National Park Krka
What is the weather like in Croatia?
The climate in Croatia is the Mediterranean type. Many people still swim in the sea in September (of course that depends on the year and on the person), and the season starts around Easter. Winters are usually mild, especially on the coast. Thus, bigger coastal destinations like Dubrovnik or Split are great places to visit even in winter as a city break.
The only thing we should warn you about is that it can get really hot during the summer. Luckily, you have the sea, and if you book a villa from our offer, you will also have a swimming pool to cool down during the hot days of your vacation.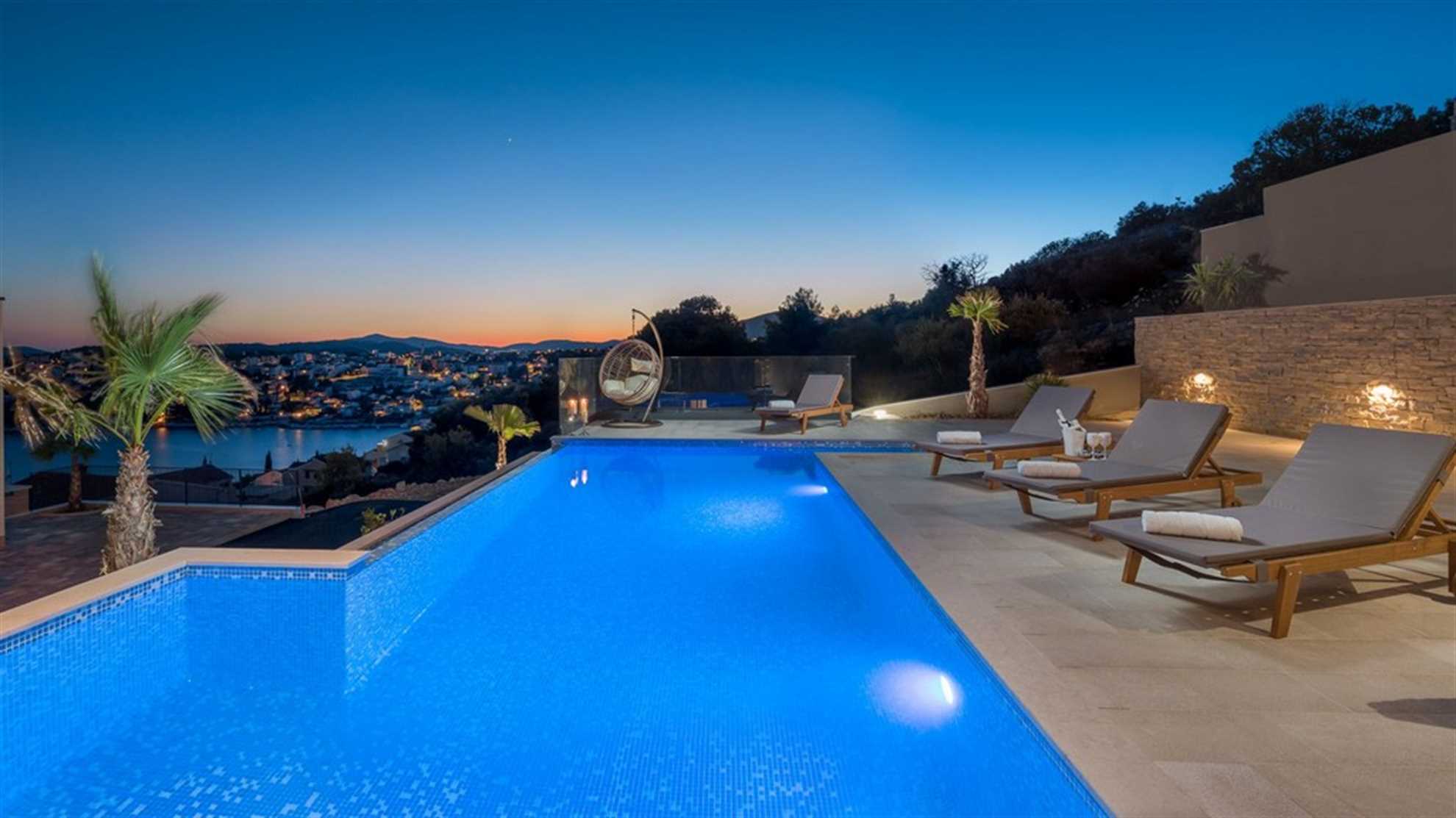 Luxury villa White Pearl with pool, photo from www.vipholidaybooker.com.
Is there free WiFi in Croatia?
Most of the restaurants and cafes have free WiFi service and will give you passwords if you ask them or they are written at the receipt. Furthermore, most of the accommodation especially the luxury accommodation includes a free Wifi connection. This has become a basic service these days free of charge on most places. So, there is no need to be offline on your vacation.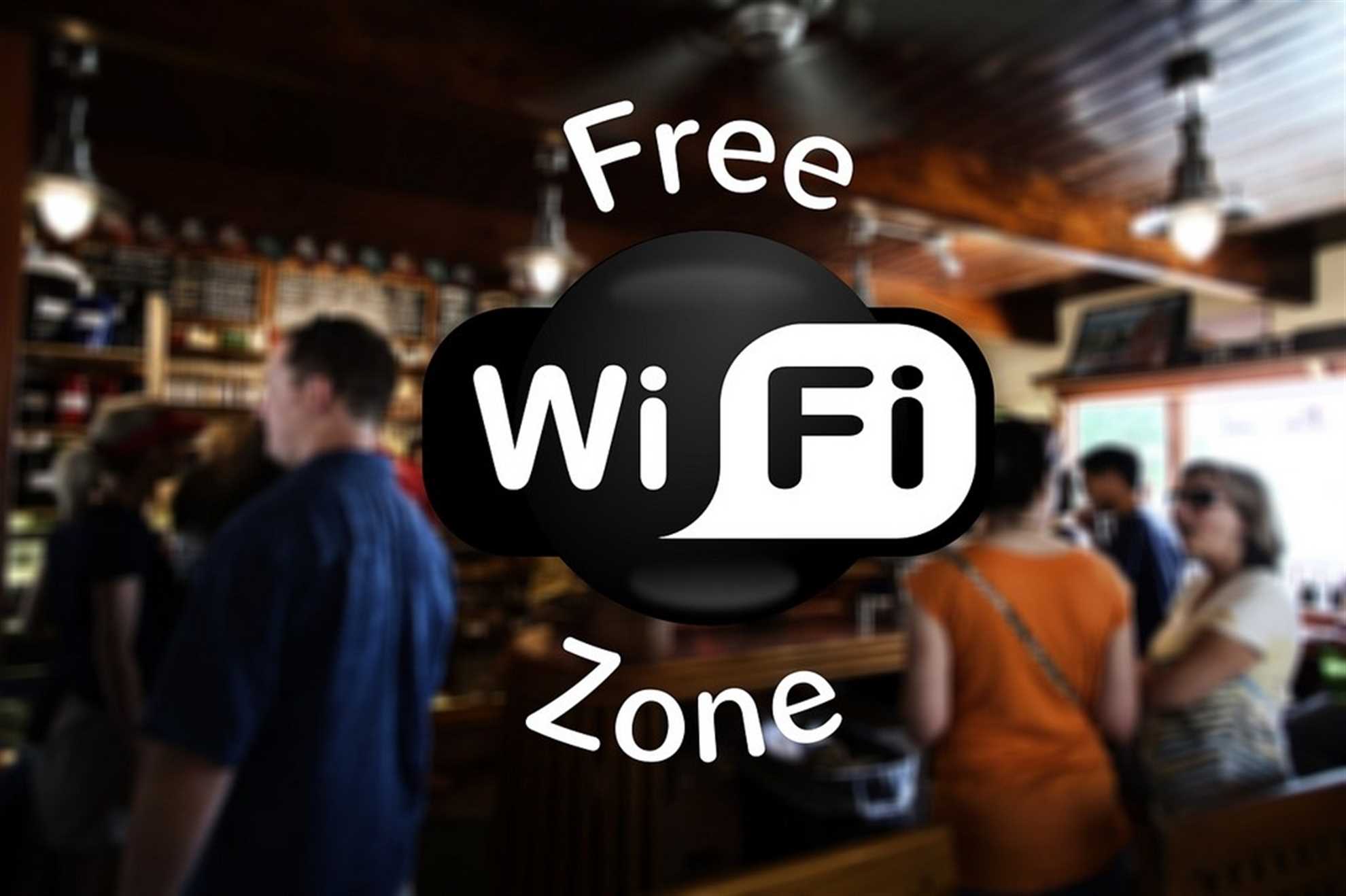 Free wifi, photo by Pixabay.com
Do I need a visa to go to Croatia?
Well, that depends on the country you are from. EU countries only need a valid passport. For other countries please check the website of the Croatian Ministry of Foreign and European Affairs – visa requirements.
Is Croatia a pet-friendly country?
Basically yes. All you need is a valid pet passport for your pet and you can come to Croatia. Regarding accommodation, it depends on the owners and in any case you should check before you book your villa if it is pet-friendly. The same goes for the beaches as well.
What is the emergency number in Croatia?
112 is the official emergency phone number in Croatia.
Where to stay in Croatia?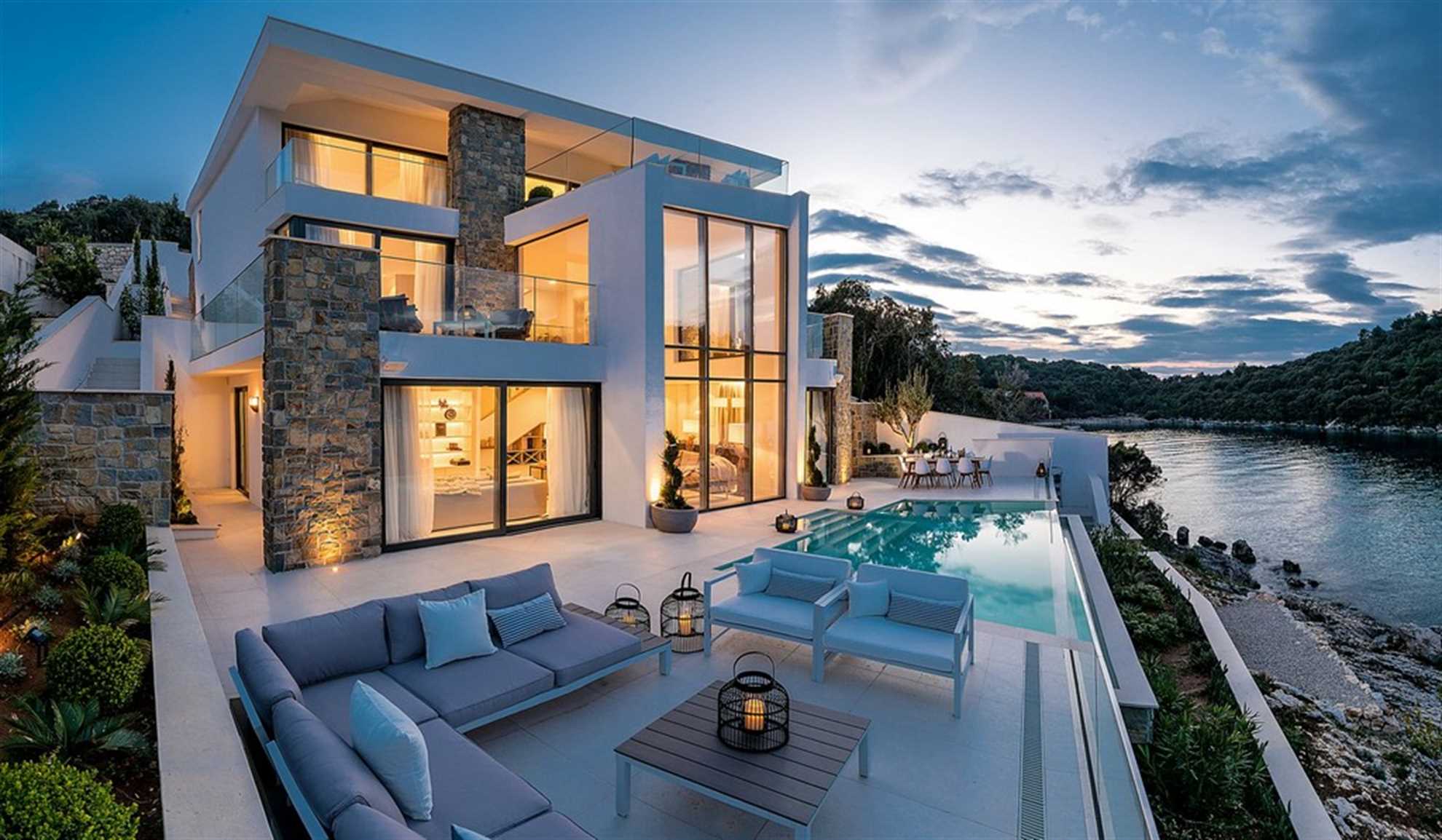 Luxury Villa Korcula Supreme with Pool
If you are looking for luxury accommodation, check our offer. VIP holiday booker is a local villa specialist with over 400 properties. You can choose from beachfront villas, villas near the Old town, brand new villas, villas with heated or infinity pool in top destinations such as Split, Dubrovnik or Hvar and much more. If you have other questions or need restaurant recommendations, you will be glad to hear that our VIP concierge department takes care of all our guests and will help you with any further queries.
Finally, if you know other questions you consider we should include to our useful info about Croatia blog, feel free to share them with us. We wish you a pleasant journey to Croatia!