You have decided that your next holiday will be in Croatia, but you aren't sure what to do in Croatia, which historical sights to see, which restaurants to visit, where to find the perfect romantic spot of this paradise just for you and your partner, which Croatian island to visit? Stop! Stop right there and keep that thought!
You don't need to go any further. That's exactly what you need. Croatian Islands ... there are more than a thousand of them! Yes!? It's possible! There are exactly 1244 islands and this number includes islands, islets, sea cliffs, and ridges.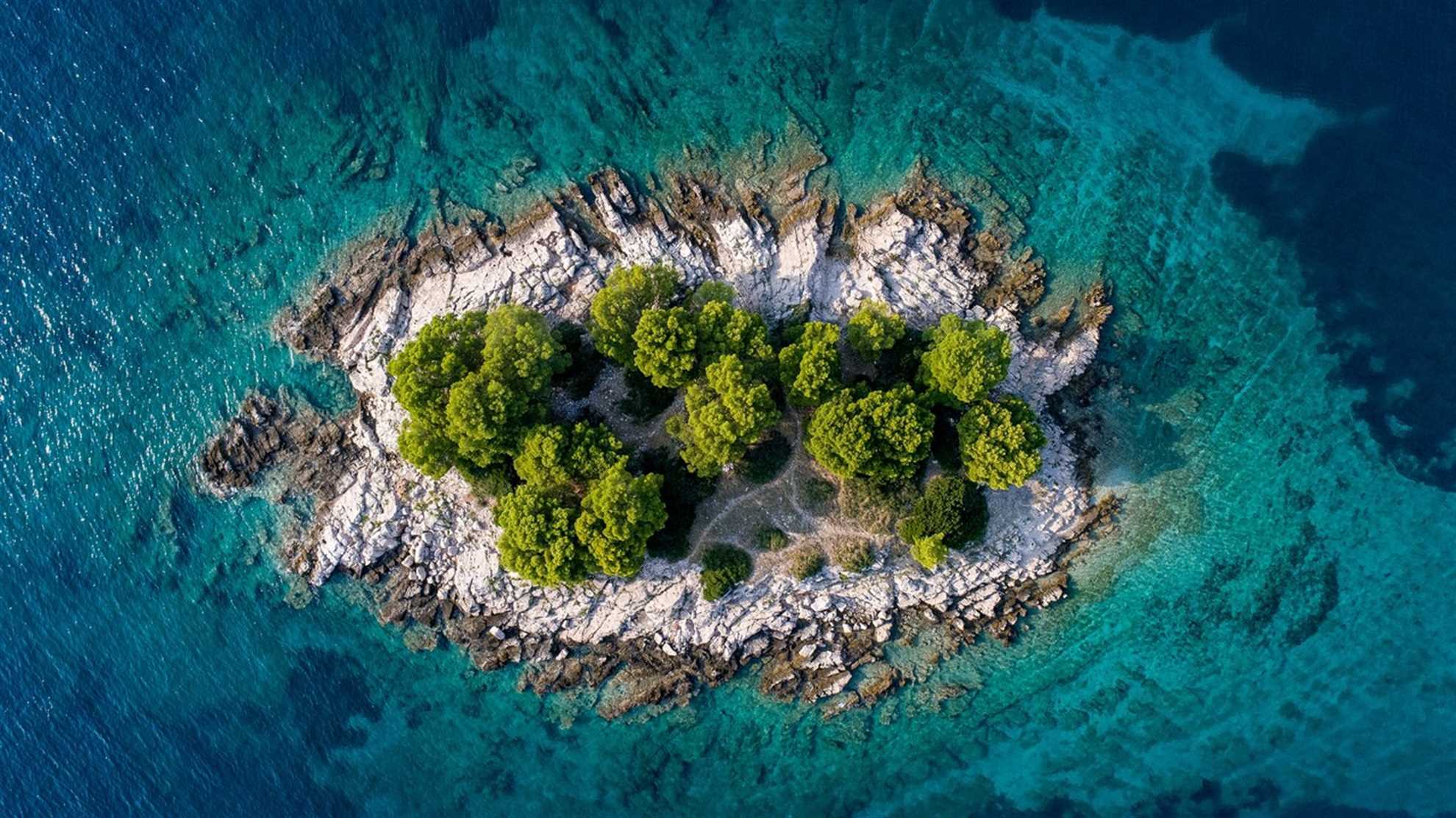 The small island in the Adriatic Sea in Croatia, Photo source: www.pixabay.com
Hmm, … maybe it would be really too much to visit them all in this life?! So, we will concentrate only on a few of them that certainly will leave you breathless and that will evoke great memories while you may be sitting in your favorite cafe in several years from now watching a documentary about Croatia. Beautiful scenes of Croatian islands will stretch the smile over your face and you will proudly say to a talkative bartender: "I was there! Wow ... what a place!" And nostalgically drain the last sip of already warm beer.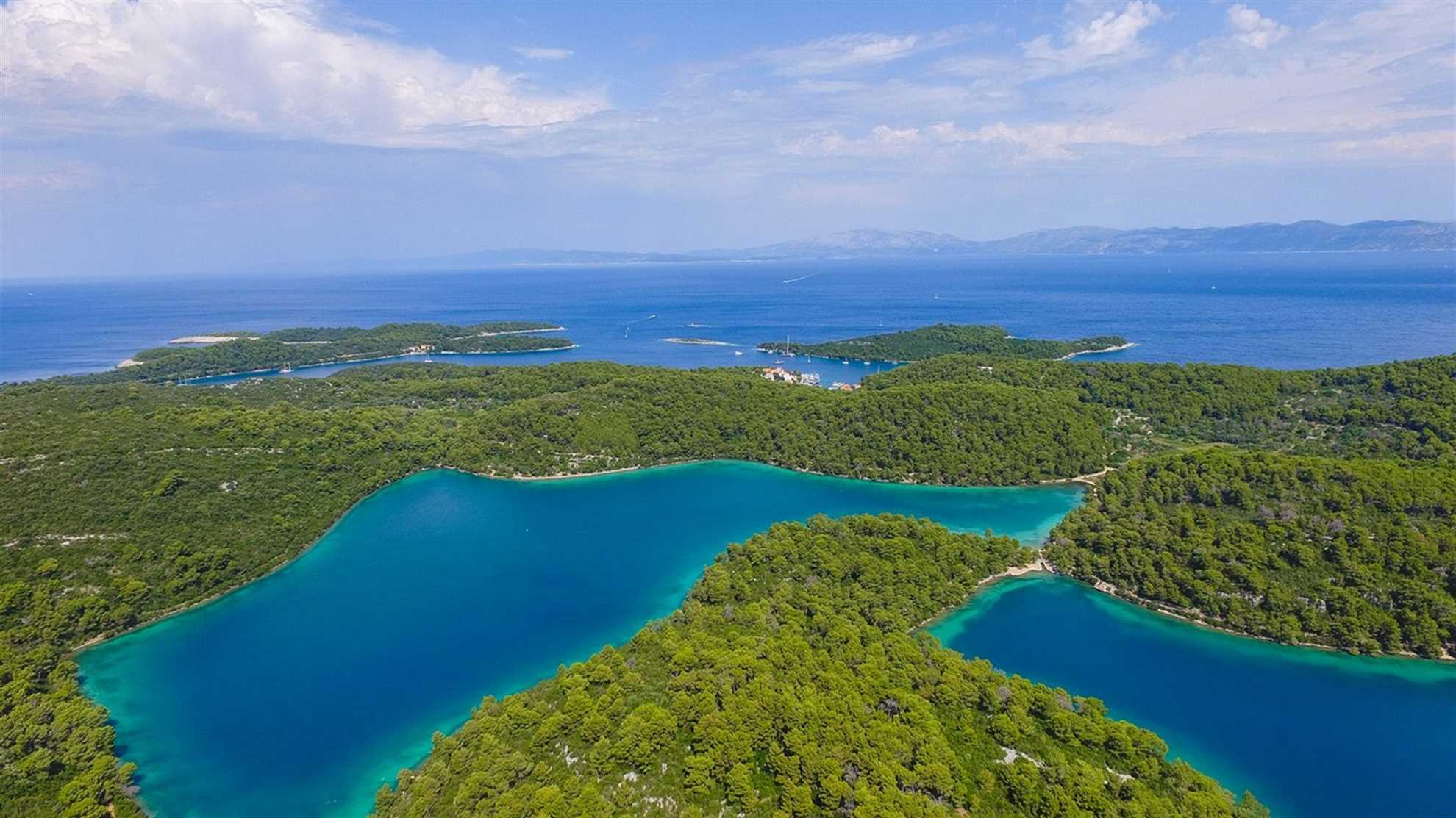 National Park of Croatia, Mljet Island, Photo source: www.pixabay.com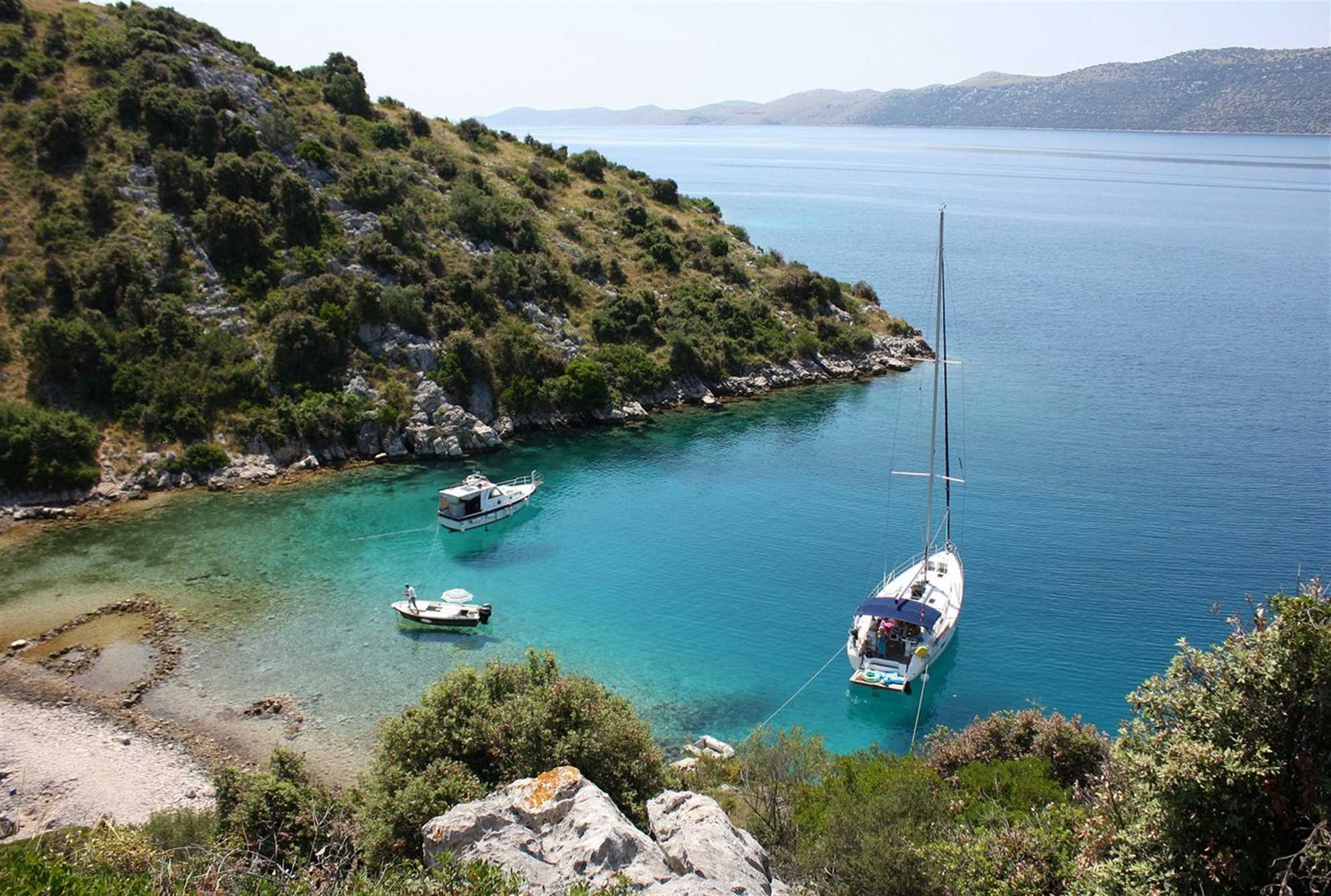 Peaceful bay, Brac island, Photo source: www.pixabay.com
Okay, let's hit the road where the biggest sailors of the Mediterranean were sailing. When we stumble from the heavens of the middle Dalmatia where sky kisses the Croatian mountains, the first thing we will see on the horizon is the largest Croatianisland of Brac. This beauty shares the Split Channel with the largest Croatian coastal city of Split.
Let's unleash the sails or start our boat engine and in half an hour from Split, we will reach the island of Brac. Since riding on a donkey, the symbol of Dalmatia, across the Brac Island with whom you could peek into every hidden corner may take days, we will concentrate on what you can see in one day. You have already decided to spend some of your savings onone-day boat rental and you didn't know that you will also get a guide that is also a skipper, because our Dalmatian talents never end.
Check out our offer of Luxury Villas on the Island of Brac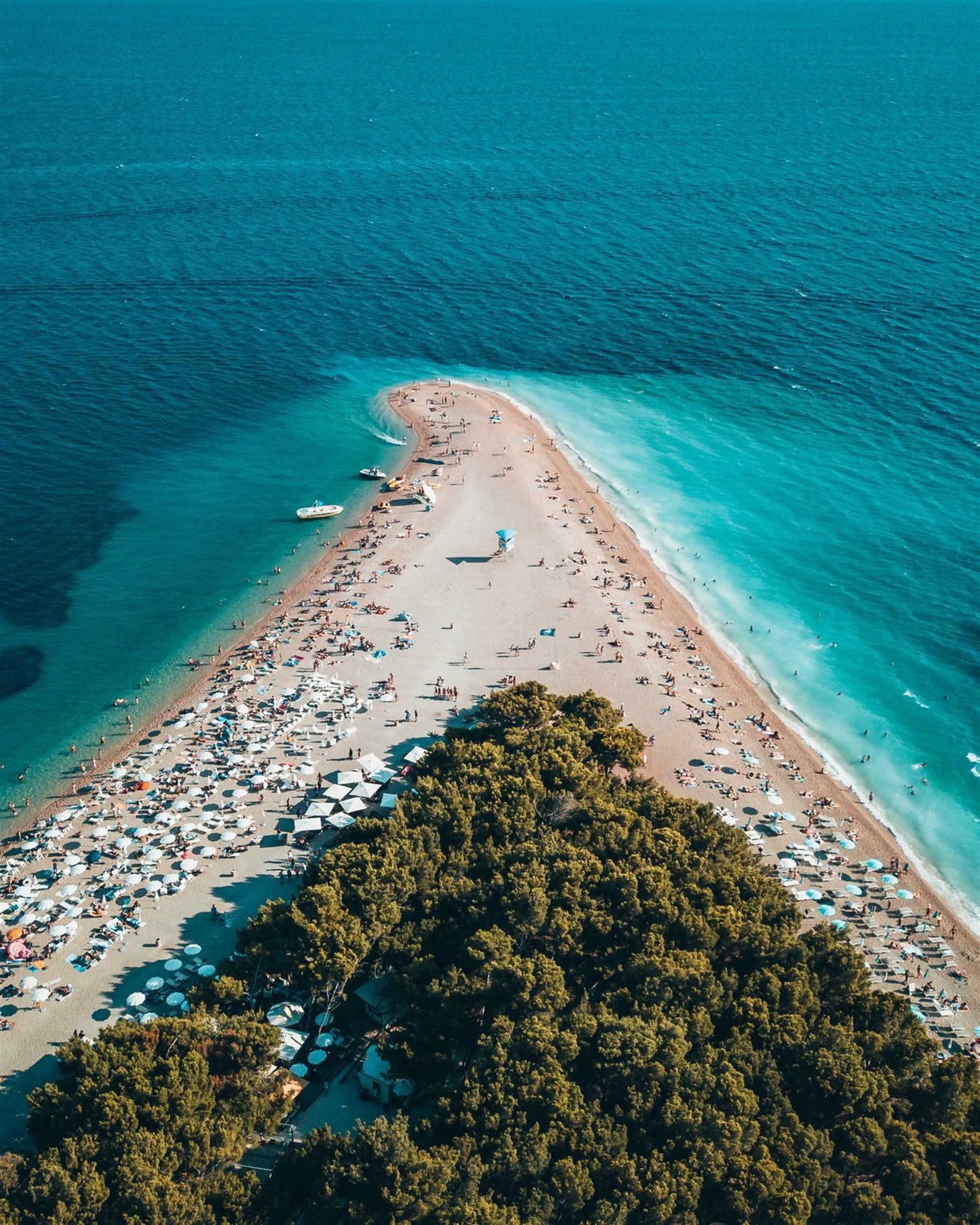 Golden Cape Beach near the town of Bol on island Brac in Croatia, Photo source: www.pixabay.com
The first thing I want you to see is certainly the Golden Cape. The beach that decorates this island is surely one of the greatest symbols of the Adriatic Sea and Croatia (I'm sure deservedly). This world phenomenon is one of the most beautiful beaches in Europe and has been proclaimed as one of the most beautiful beaches in the world. Well, if all reputable experts claim this; who we are to deny it!?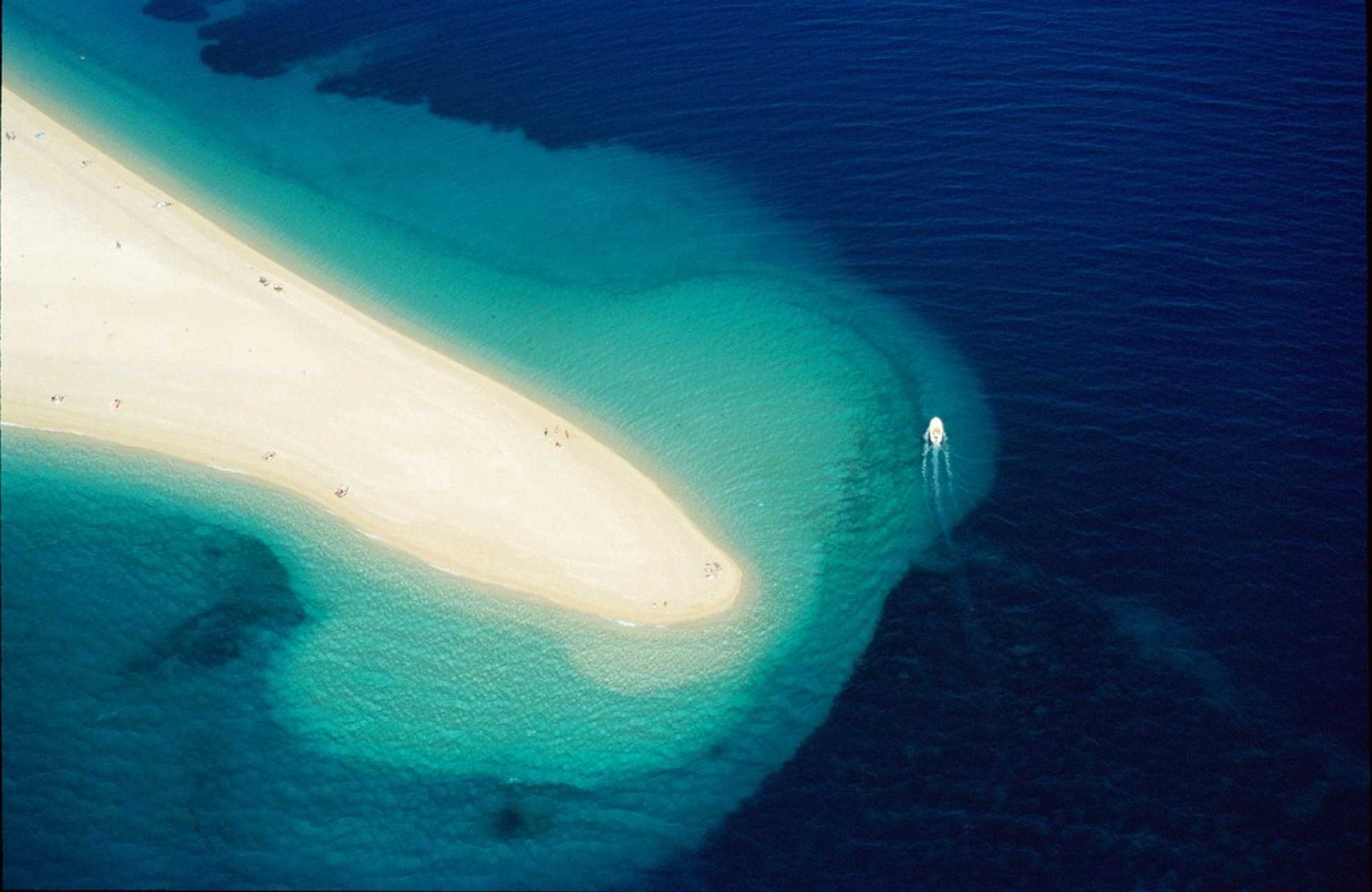 Golden Cape Beach, The symbol of the Adriatic, Brac island, Source: www.pixabay.com
After you have taken your feet from boat to a perfectly clear sea, you have been convinced that this divine liquid slowly penetrates every part of your body. Now, just relax in the summer diving, swimming, and snorkeling at the perimeter of a thousand meters long pebble beach.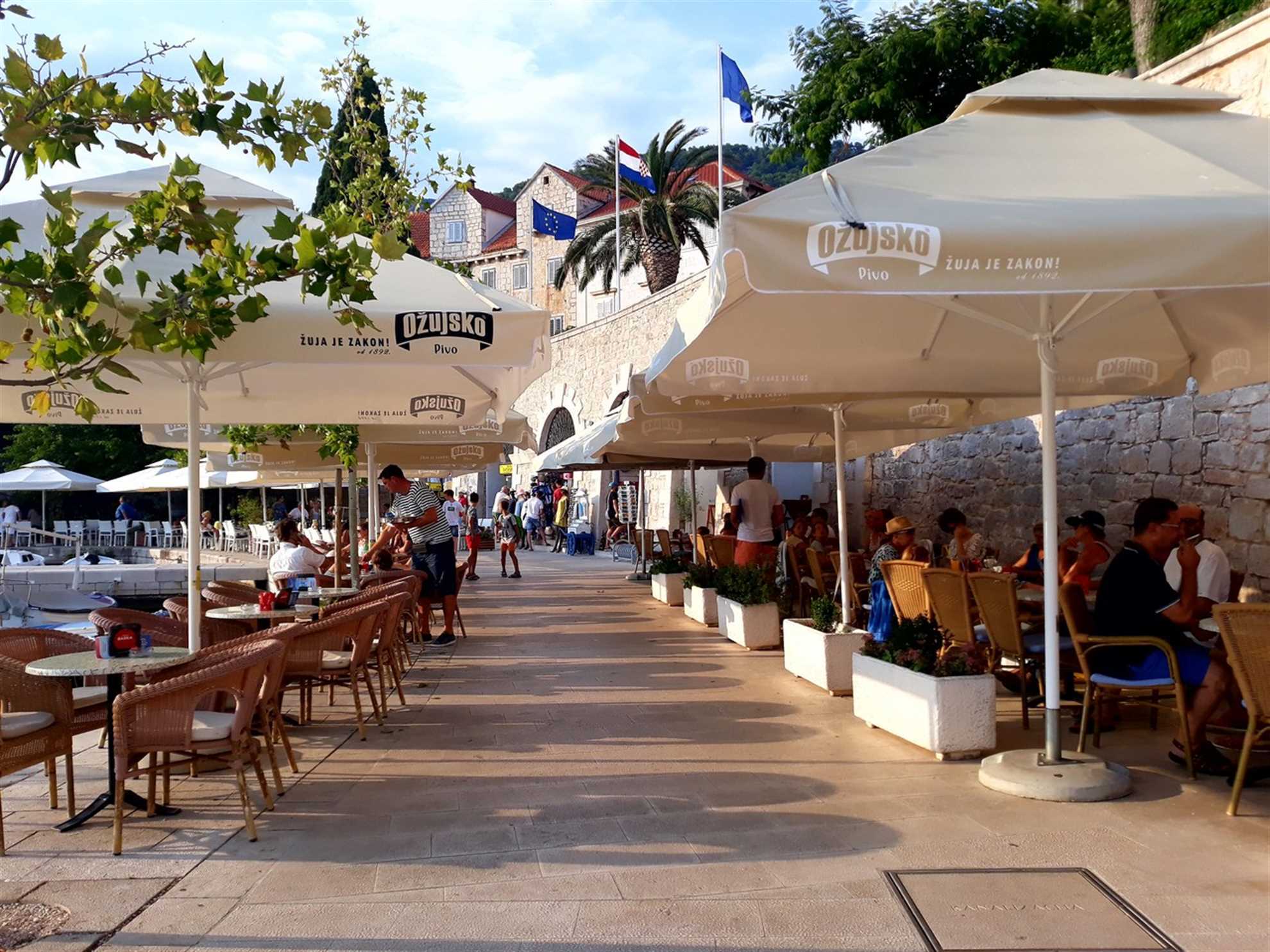 Promenade in the town of the Bol on Brac island, Photo source: VIP Holiday Booker
When your belly shows first signs of life, look for relief in one of the many restaurants and pubs of the town of Bol where the already mentioned beach is located and of course treat yourself with a real Croatian bass or some light appetizer.
When the stomach is already full it is time to have the last cocktail, pull up the anchor, and move on. In one of our other articles, we will definitely return to the island of Brac to explore it thoroughly like Sherlock Holmes and find all those hidden places that only local people know ... but today time is running and there is so much to see and so little time left.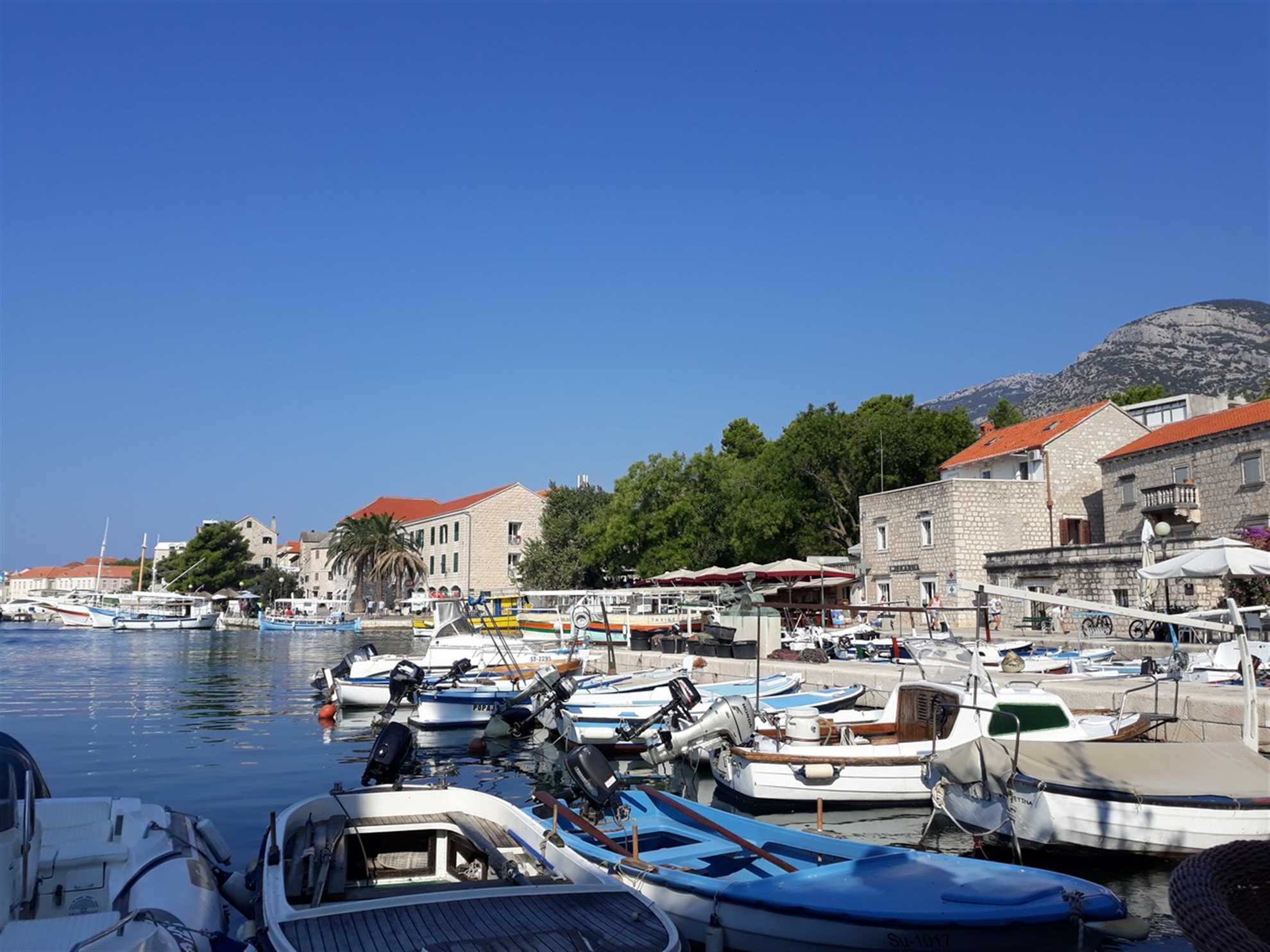 Town of Bol on Brac island, Photo source: VIP Holiday Booker
WHERE TO STAY ON THE BRAC ISLAND
Bonj Beach in Hvar town, Photo source: VIP Holiday Booker
Comfortably resting on the pillows of our boat we roam back 25 knots to the south, somewhat whitewashed from the noon sun, keeping and looking after our precious cold drink as we bend slightly on the striking waves. We even weren't ventilated enough in the afternoon breeze when our skipper enters one of the most famous ports of the Mediterranean, which for decades is an inevitable place of well-known actors, politicians, businessmen and all those who praise with length, of course of their ship: Hvar Town, Croatian celebrity pearl!
Listing all the celebrities at this moment would be really unreasonable because I'm afraid I don't have so much ink in my pen or place on the computer server. Maybe for those dying out of curiosity, I can only number a few names that consider Hvar to be a perfect vacation spot: Clint Eastwood, Michael Douglas, Catherine Zeta-Jones, Brad Pitt, Eva Longoria, Steven Spielberg, George Clooney, Kevin Spacey, Sean Connery, Pierce Brosnan, Andre Agassi, David Beckham, Bernie Ecclestone, Michael Schumacher, Bill Gates, Roman Abramovich, Beyonce, Jay-Z, Paris Hilton. Wow, what a list!
The skipper tied the ropes, and we finally stepped on the holy Hvar ground, which was visited by the sailors even before the 4th century BC. Let's walk through the stone-paved streets of the sunniest Croatian island…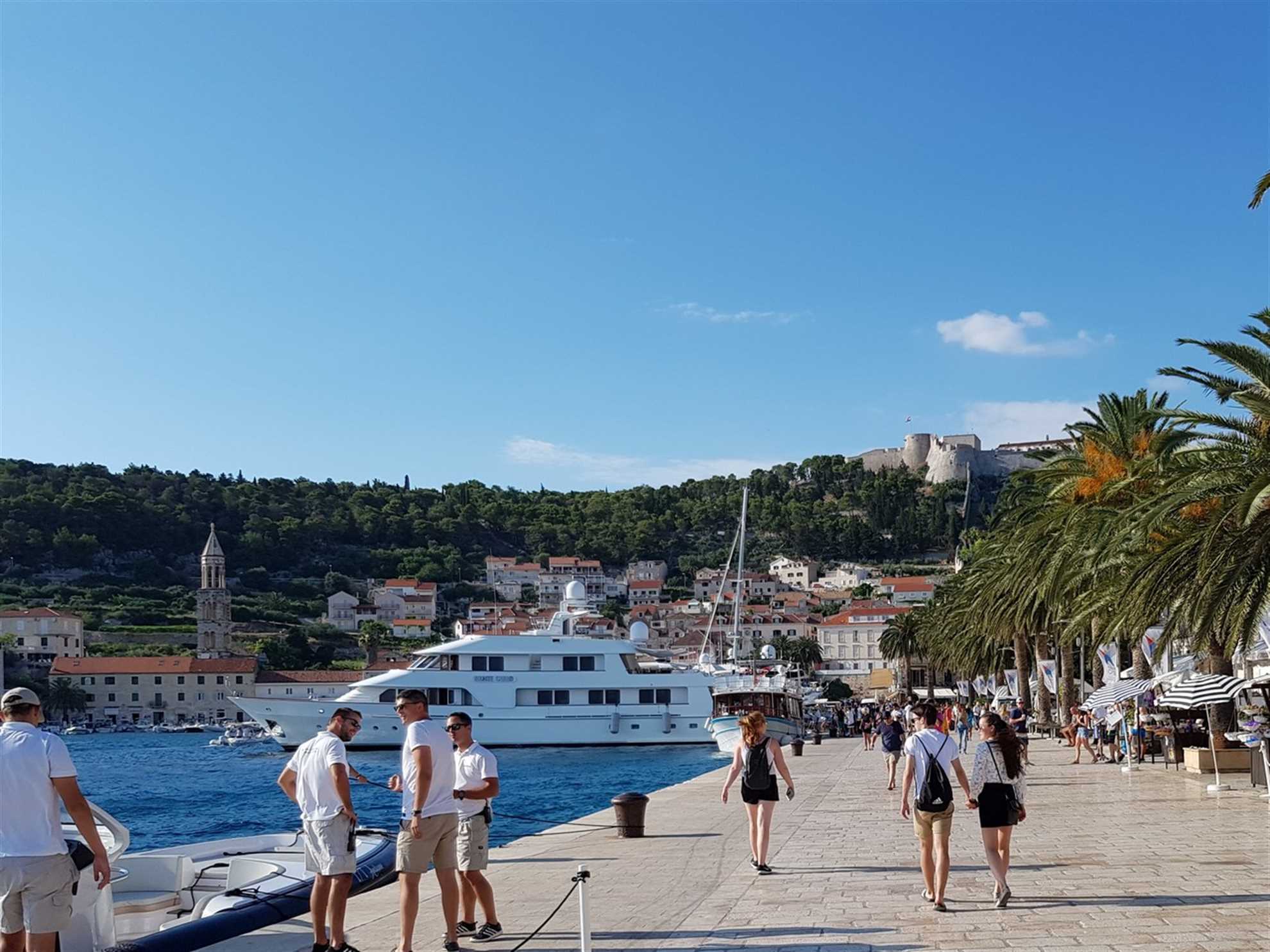 The port of Hvar town, popular for yachting, Photo source: VIP Holiday Booker
Already on the first steps, we meet locals who offer different island excursions, restaurants, hidden coves, and much more. Let's face up and catch a step with our skipper who with widespread hands shows the historical sights of Hvar's old town, the best entertainment venues, restaurants, and pubs.
Since we don't have much time (we are still waiting for more interesting things), we decide to have a quick espresso in one of the Hvar cafes and watch the faces of loud tourists who always yell out something, overruling and staggering (probably after a strong hangover from last night). The multiplicity of languages and races that surround us create an indescribable feeling of multiculturality of this island and its true values.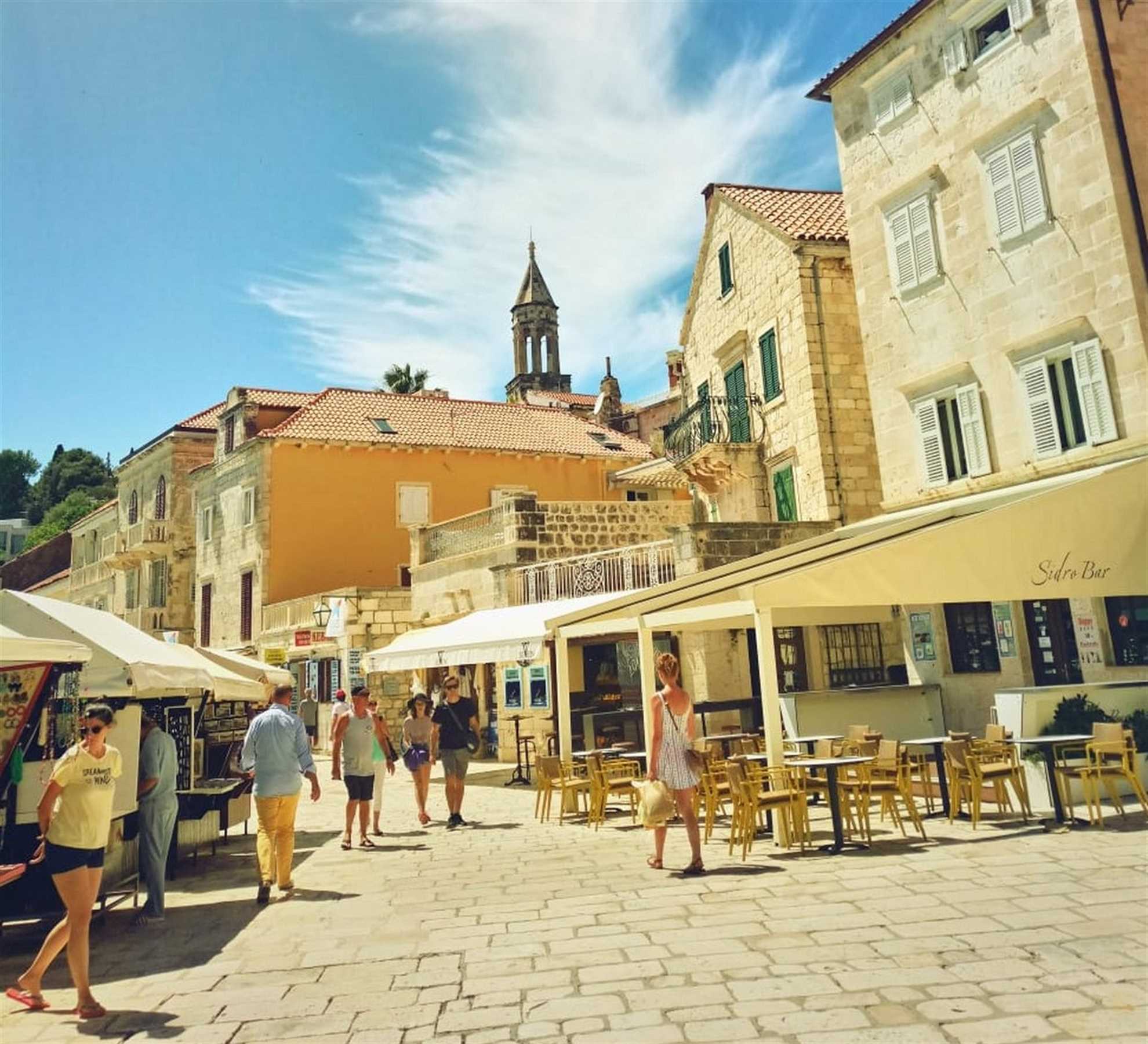 Hvar Streets in the high sun, Hvar Croatia,Photo source: VIP Holiday Booker
I finally realized that the town of Hvar is not just a place for a holiday but also a nursery of new international friendships and acquaintances. While I was drowning in my thoughts, the bell at the Hvar Cathedral rings and warns that it is time to move on.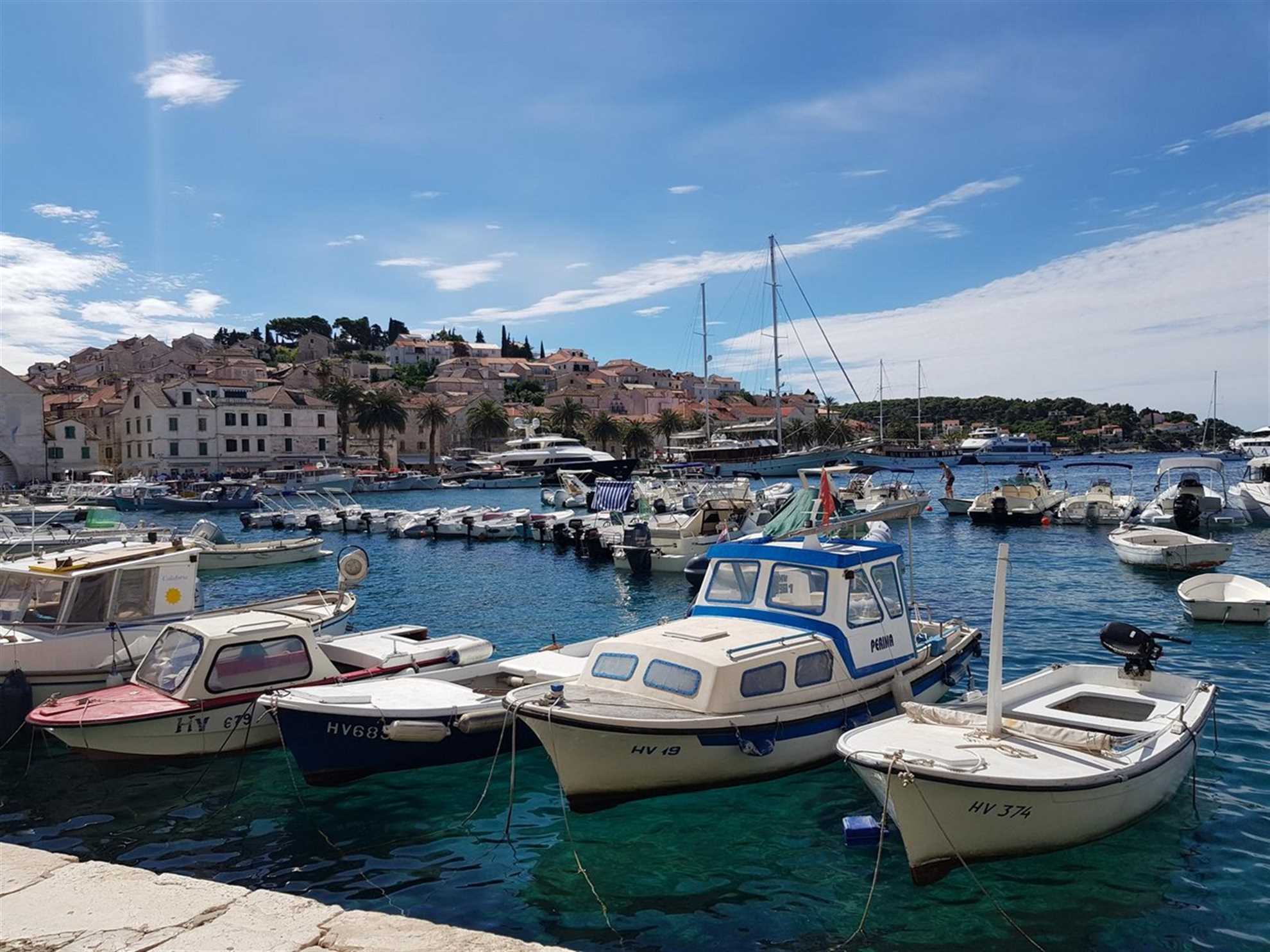 Small Boats in the Port of Hvar,Photo source: VIP Holiday Booker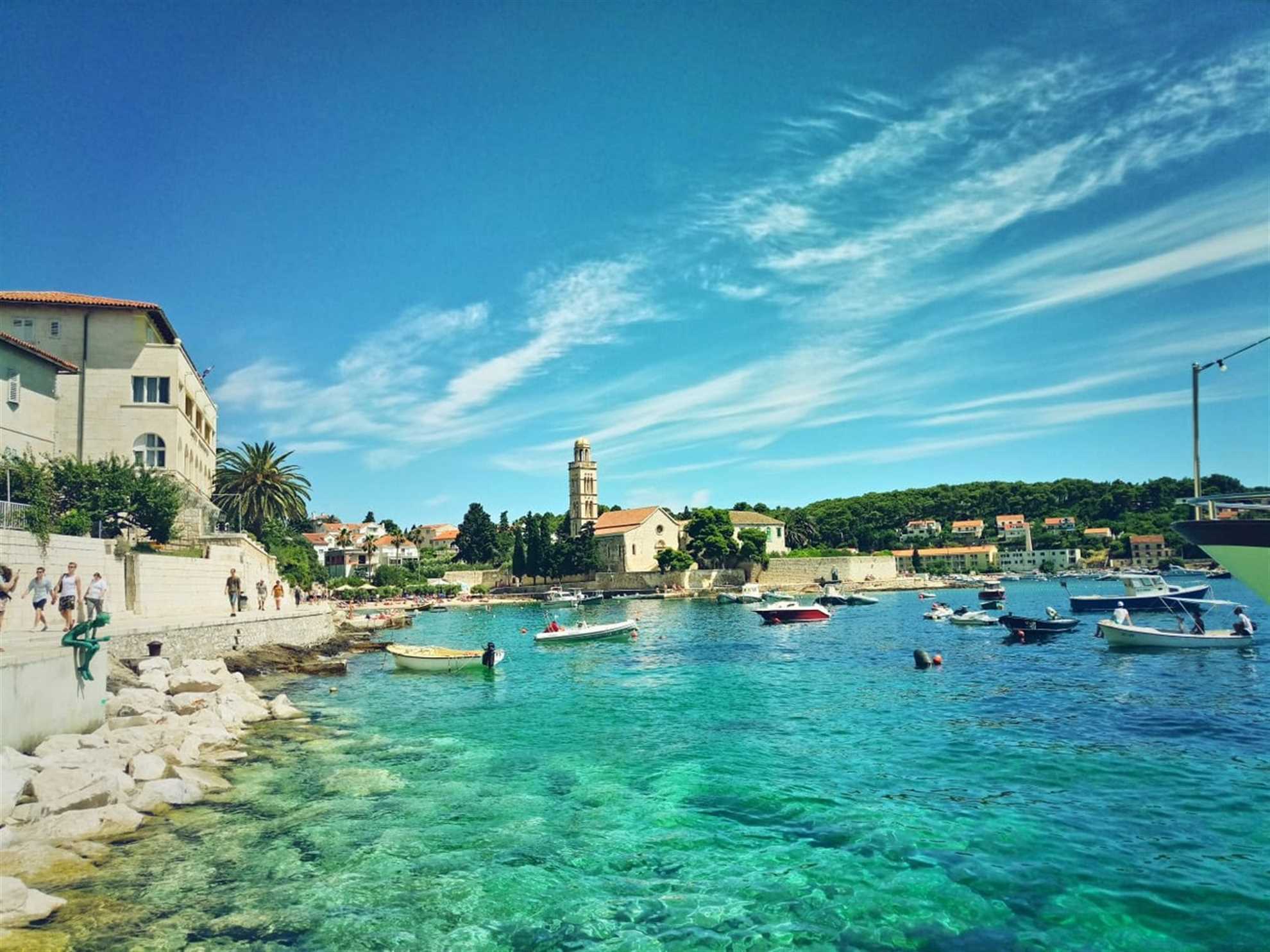 Beach in front of Franciscan Monastery in Hvar,Photo source: VIP Holiday Booker
WHERE TO STAY ON THE HVAR ISLAND
Let's sit back in the boat and after 10 minutes drive, we came to one of the most mysterious locations of the Adriatic Sea - Pakleni Islands.Sailing around this maze islands we reach one of the most beautiful beaches of the Adriatic; the bay of Palmizana. While sailing now with an already quiet engine, carefully maneuvering among a great number of yachts and sailing boats, I cannot hide the ardor for the crystal clear sea that covers the sandy bottom of this Adriatic jewel. I'm not waiting for a speedboat to be tied up and jump into the sea in manners of the immature teenager to the astonishment of older Swedes who are watching me in wonder. Wow, it feels like I've won the Jackpot and I think to myself; is it even possible to evaluate this experience. Priceless!!!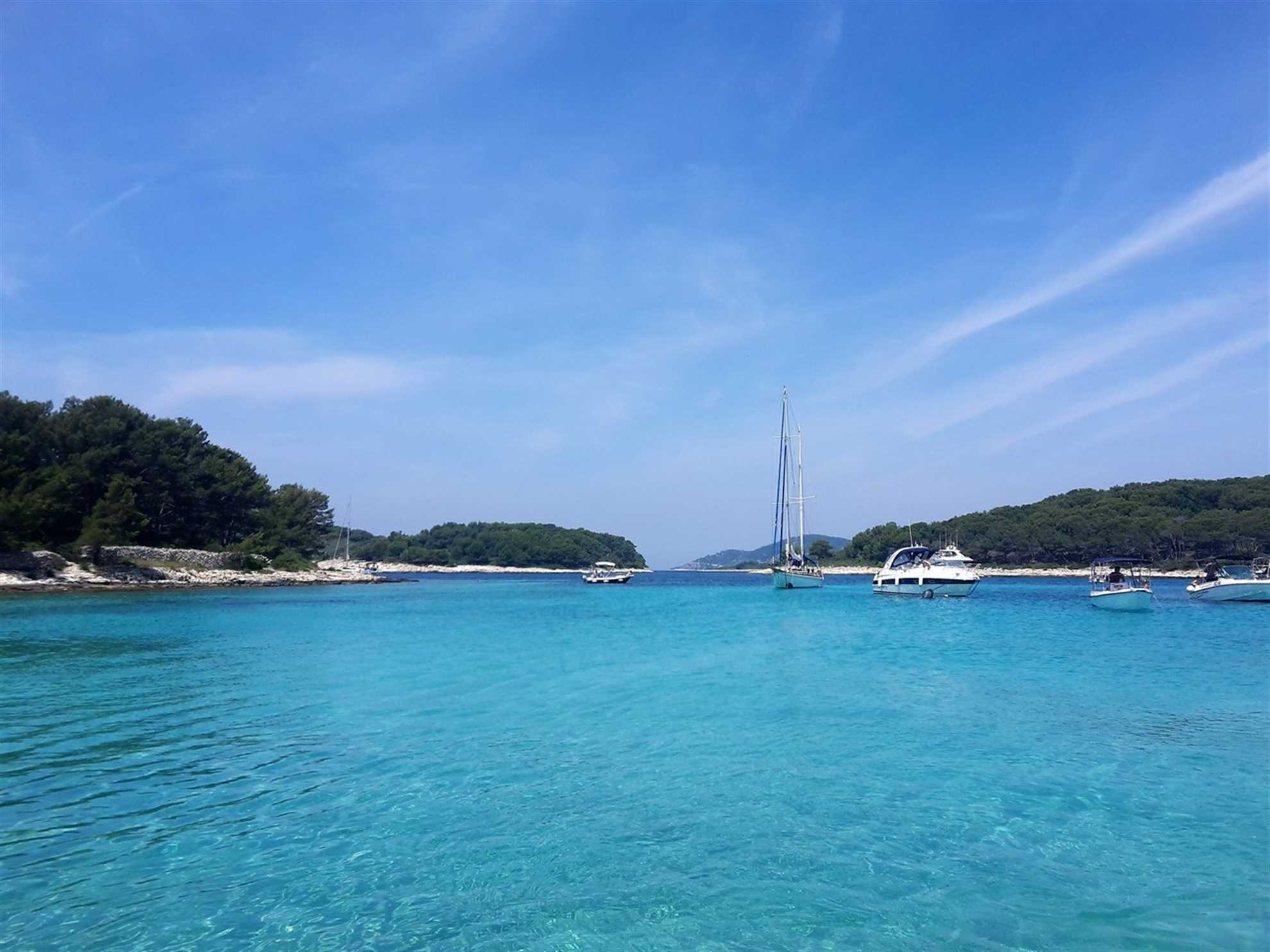 Zdrilca Bay at Paklinski islands in front of the town of Hvar, Photo source: VIP Holiday Booker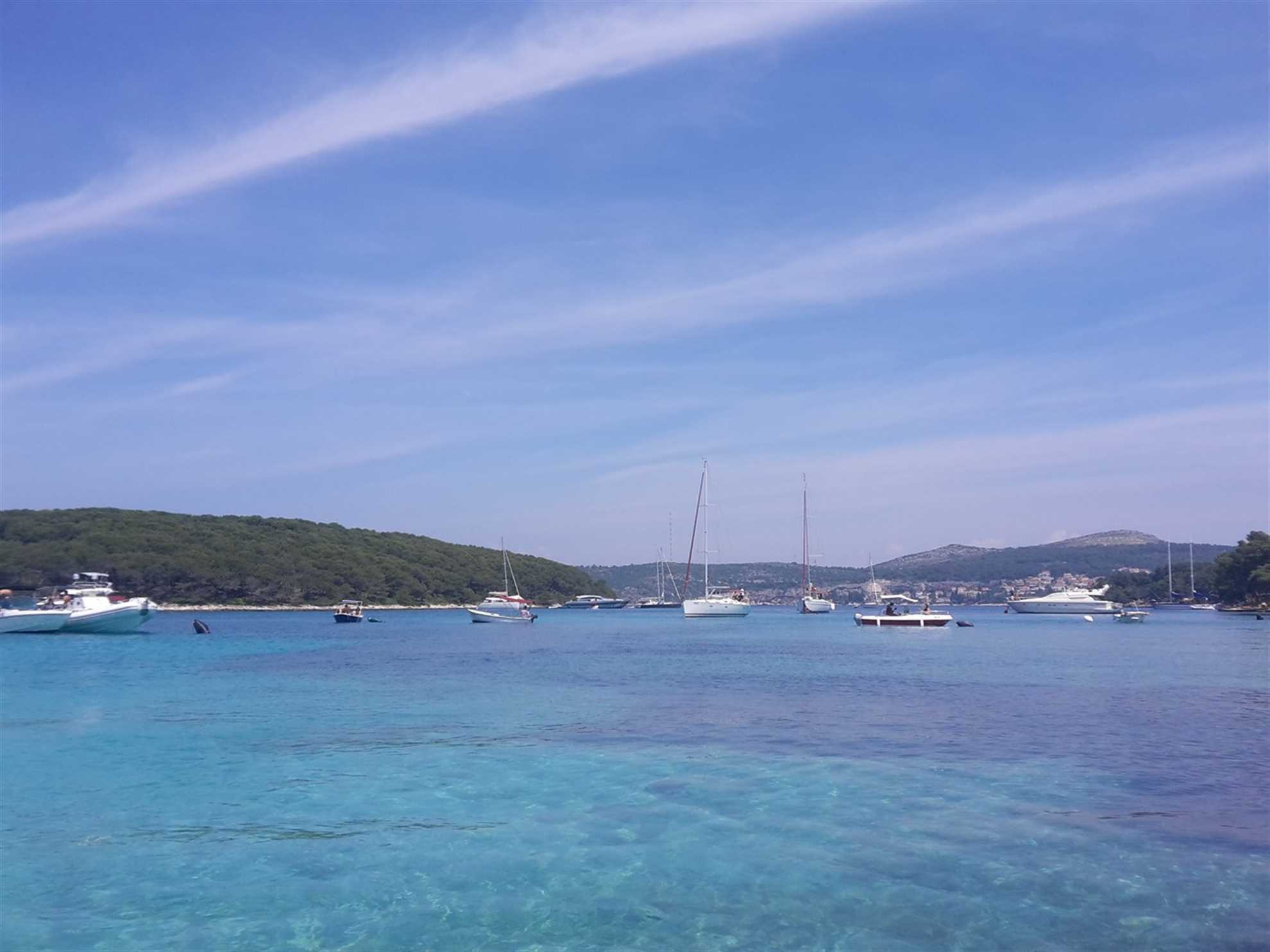 Zdrilca Bay at Paklinski islands,Photo source: VIP Holiday Booker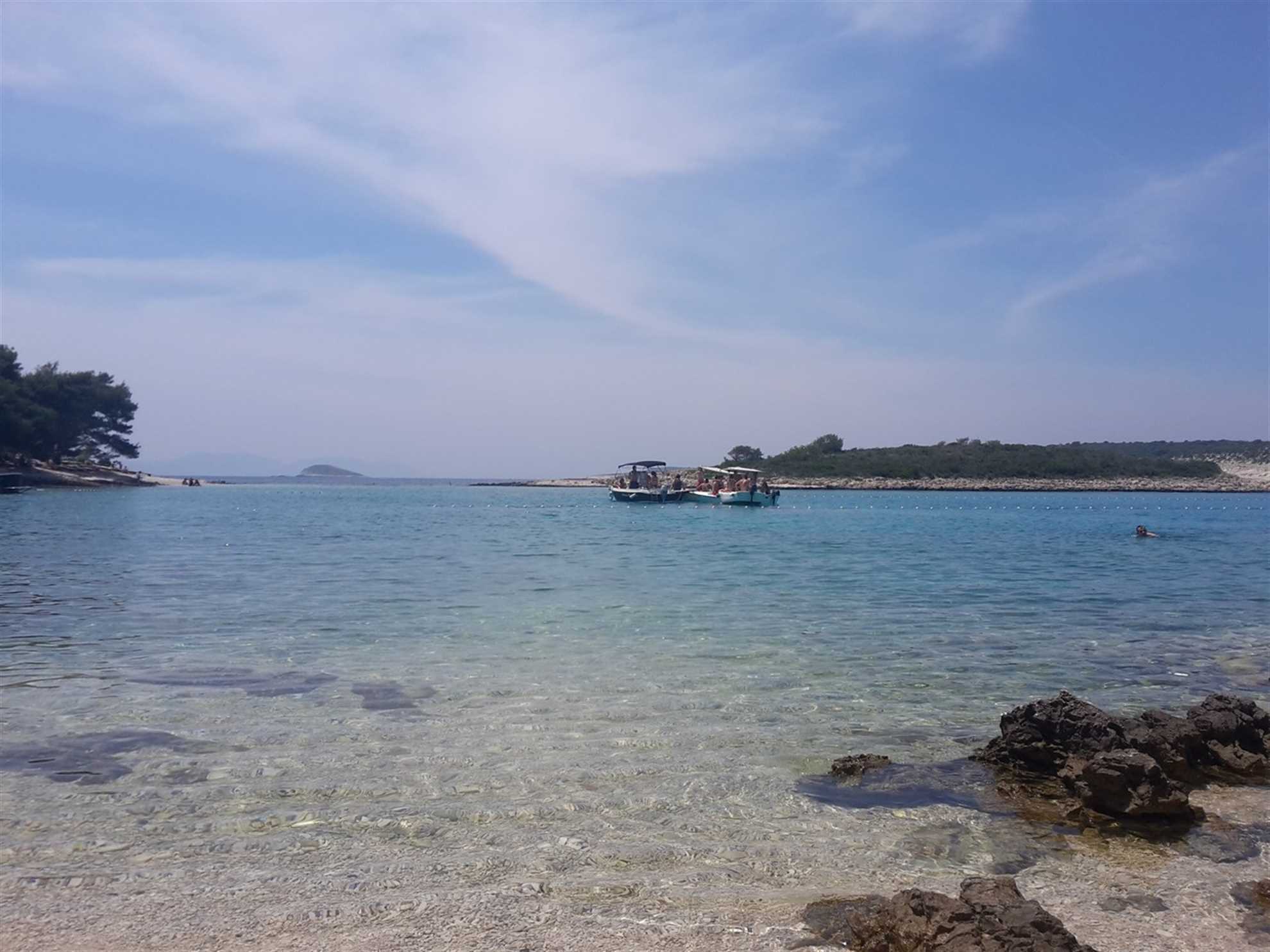 Mlini Beach, Paklinski islands in front of Hvar, Photo source: VIP Holiday Booker
The sun is already high on the horizon and after the refreshment in this sandy lagoon; we turn to the last point of today's excursion. Blue Cave - Island of Bisevo. Our skipper is already struggling with the afternoon wind and waves that mercilessly cut the prow of our boat, but this 11 tonne really well endures the foaming sea. After 30 minutes of wind in the hair, we arrive at the island of Bisevo, which is hiding on the far south as if he wanted to tell us; I'm waiting for the most stubborn!
I already see a lot of tourists waiting to immerse themselves in the mysteries of the blue. Now we have been taken by a smaller boat and entering with a dose of fear and positive expectation in the stone vaults of this cave. The immensely dark blue of this mysterious place is mirrored in our pupils while the flash of the cameras and cell phones for a moment illuminates the millennial wrinkles of this grandsire, who here patiently waits and sleepily greets all visitors. Blinded by the brilliant shine of this blue pearl we reluctantly agree to return to reality while a friendly local says that's time to go out and let other enthusiasts enjoy.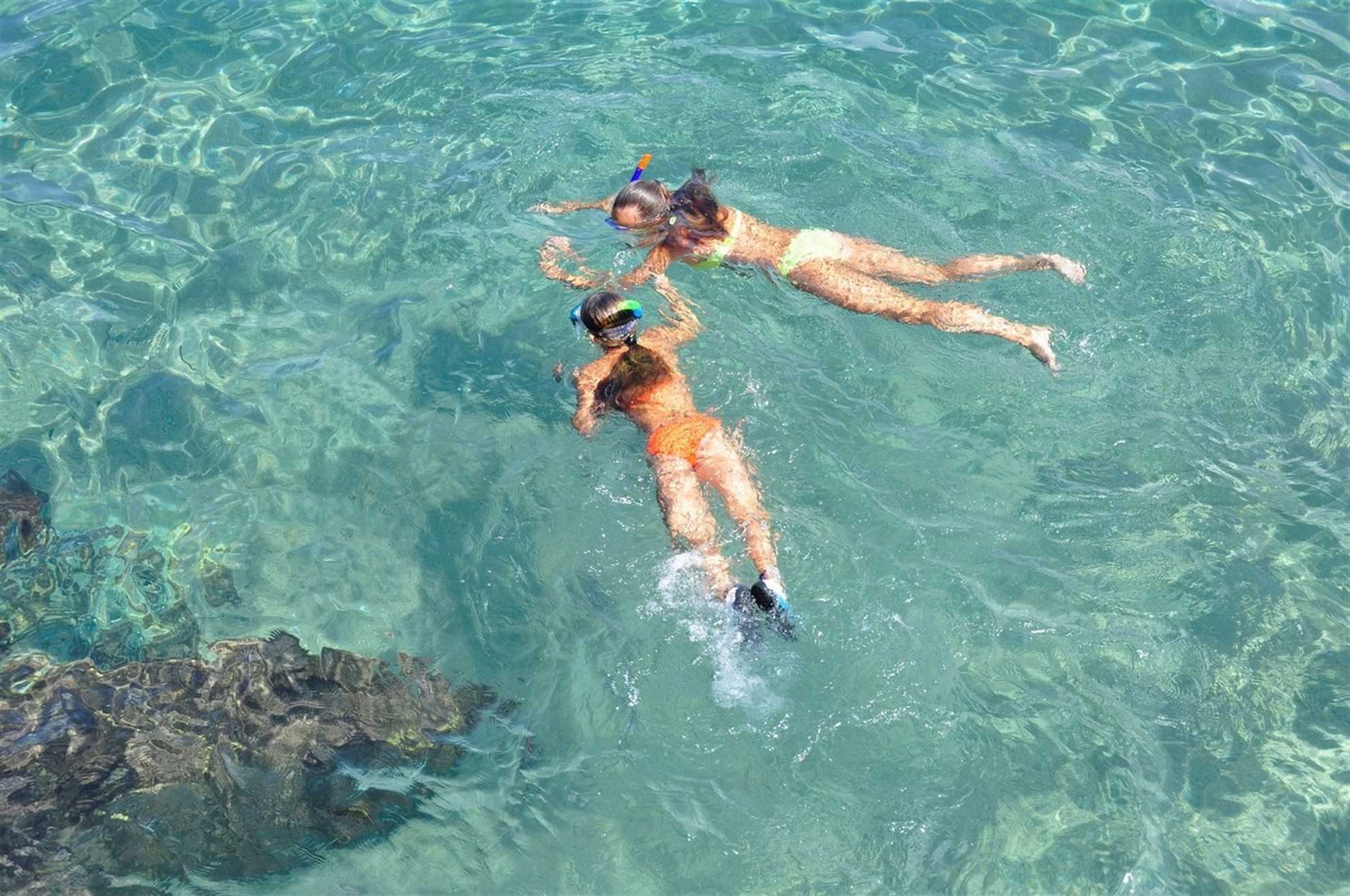 Children Snorkeling in the Adriatic Sea, Source: www.pixabay.com
After this experience, we are sailing quietly and without a single word like at a funeral. The evening is already near. The sun falls behind an unprecedented horizon and our skipper boosts the speed while gliding on the calm water towards our starting destination. All of us are silent in comfortable seats somewhat stunned by today's experience and the Mediterranean sun. Hidden under the covers of my tired eyes, the thought goes through my mind "I have to repeat this".