The reason more to visit Dubrovnik in October
What is happening in Dubrovnik after high season?! Some good stuff! Although the autumn wind sometimes can be biting, the weather in October and November in the south of Croatia is pleasant with lots of sun during the day and with the average temperature of 18 Celsius.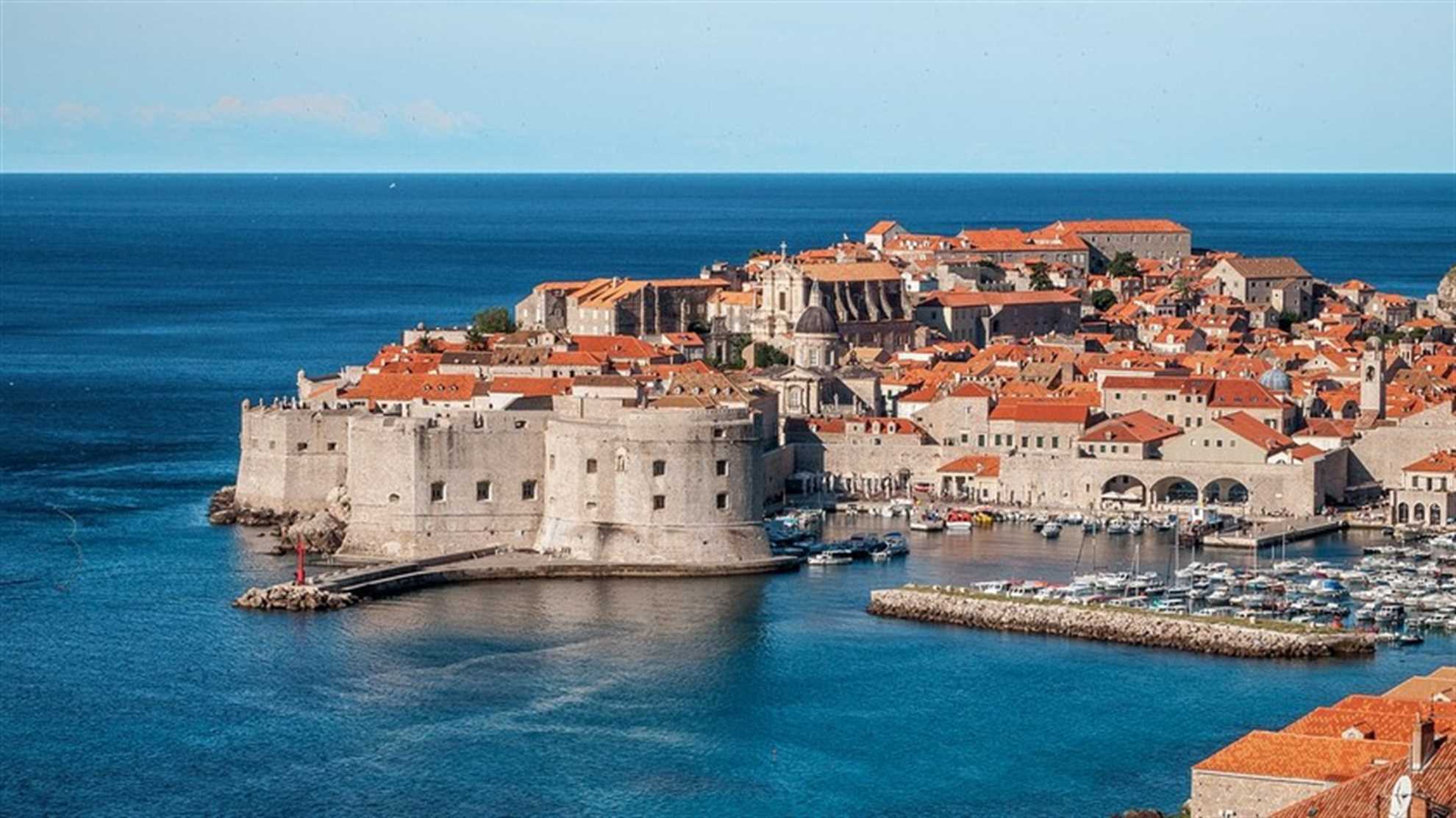 Dubrovnik Old Town,Photo: www.pixabay.com
While the sun rays are still inviting us to spend more time outside, the events in the King's Landing city temptingly scream to us to unavoidably visit this number one must-visit town in Europe and to experience what is going on in Dubrovnik in the autumn.
Less crowded streets of old town bring opportunities to truly enjoy in this medieval city. But not to be left to wandering through cobbled streets and breathing the historical ambiance mixed with a dose of modern life, the Tourist Board of Dubrovnik created internationally recognized Good Food Festival Dubrovnik. Launched first time in 2013, it is going to be held fifth time in a row this October.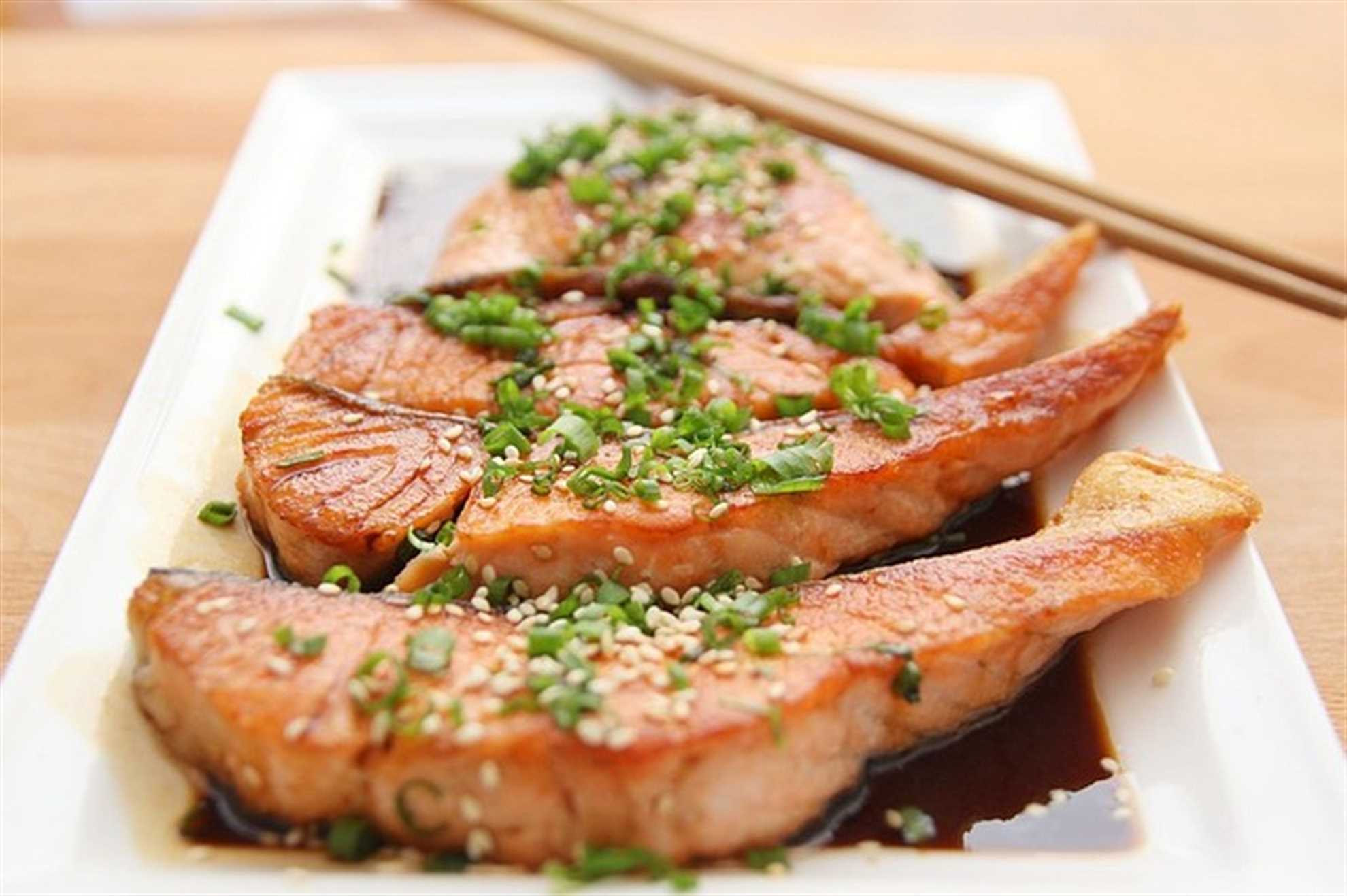 Food Photography, Photo: www.pixabay.com
Good Food Festival Dubrovnik is already the traditional event in Dubrovnik and it is on the gastronomy map of the all serious gourmets from the region. Increasing number of food lovers, food bloggers, sommeliers, and all other food and wine enthusiasts are coming from all over the world each year to participate in the event created to amaze the most demanding palates.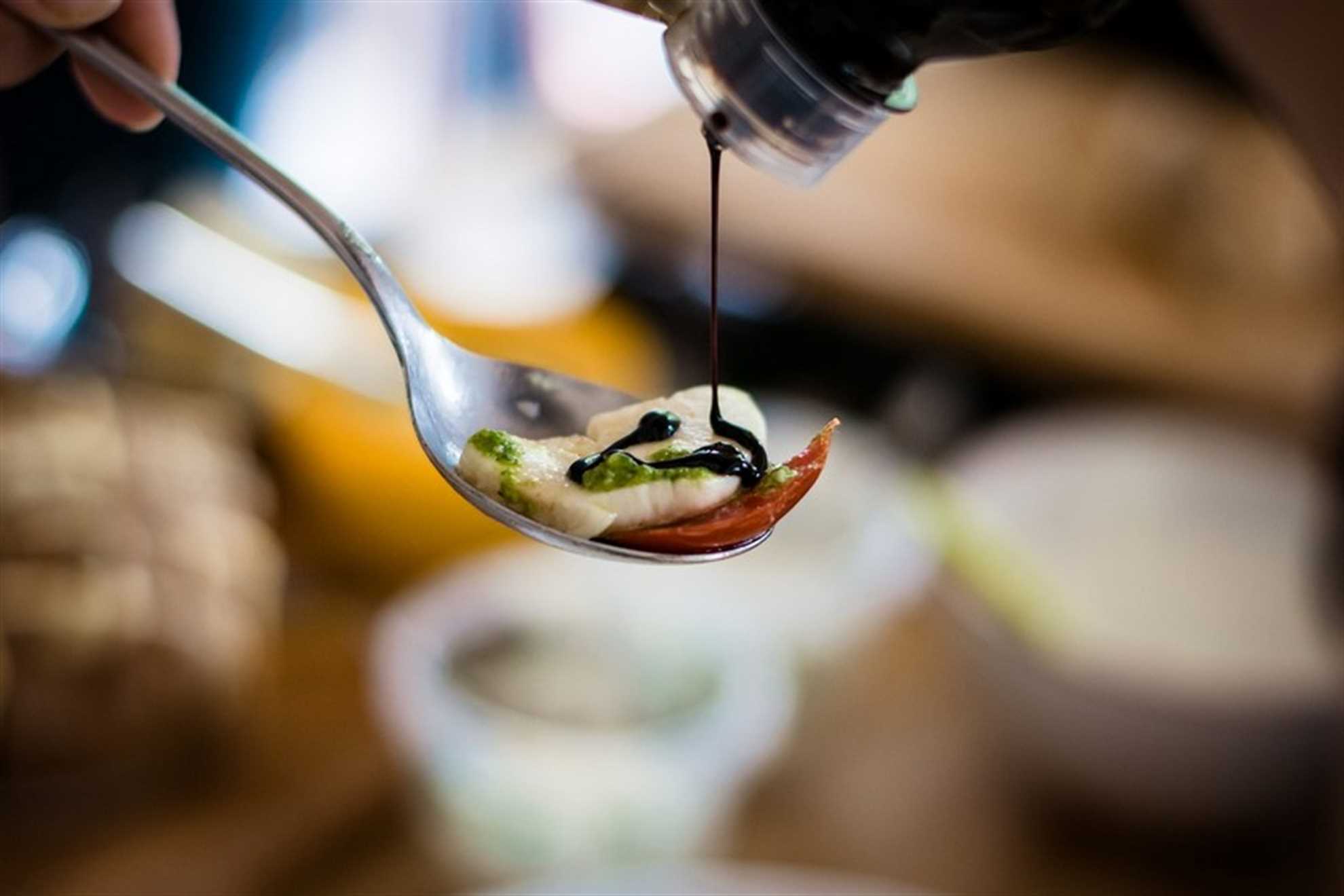 Food Photography Workshop, Photo: www.pixabay.com
Festival programme Good Food Dubrovnik 2018
Good Food Festival 2018 will be running 7 days in a row and is taking place from 15th October to 21st October.
During the festival time, Dubrovnik visitors will have the chance to take a part in organized gastro routes, domestic dish preparation workshops, wine tastings, and food styling workshops. There will be also the workshop where festival visitors will have the opportunity to learn about food photography and learn how to make cocktails.
The detailed program of Good Food Festival 2018 is available for download at the official website of the Dubrovnik Tourist Board You can access it by clicking on the following image.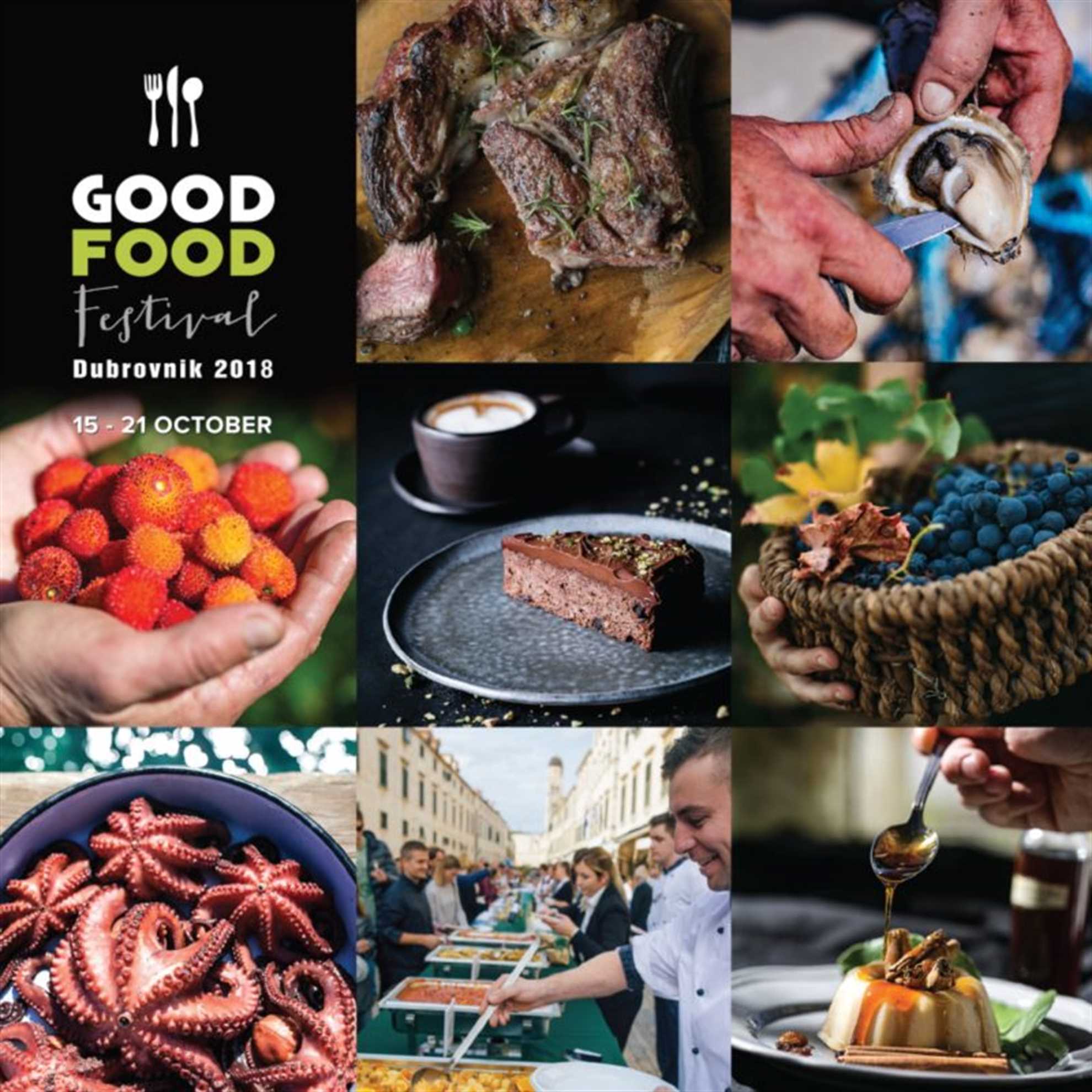 Good Food Dubrovnik 2018 Festival Program, Photo: Dubrovnik Tourist Board
If you want to learn something new or improve your cooking skills, you can find the timetable of workshops in the festival programme or you can follow the Dubrovnik Tourist Board on social media.
Admissions to the most events are free and for some, you need to buy a ticket. The purchase of a ticket in most cases includes consumption of food or wines.
Healthy Food and Homemade Goods Fair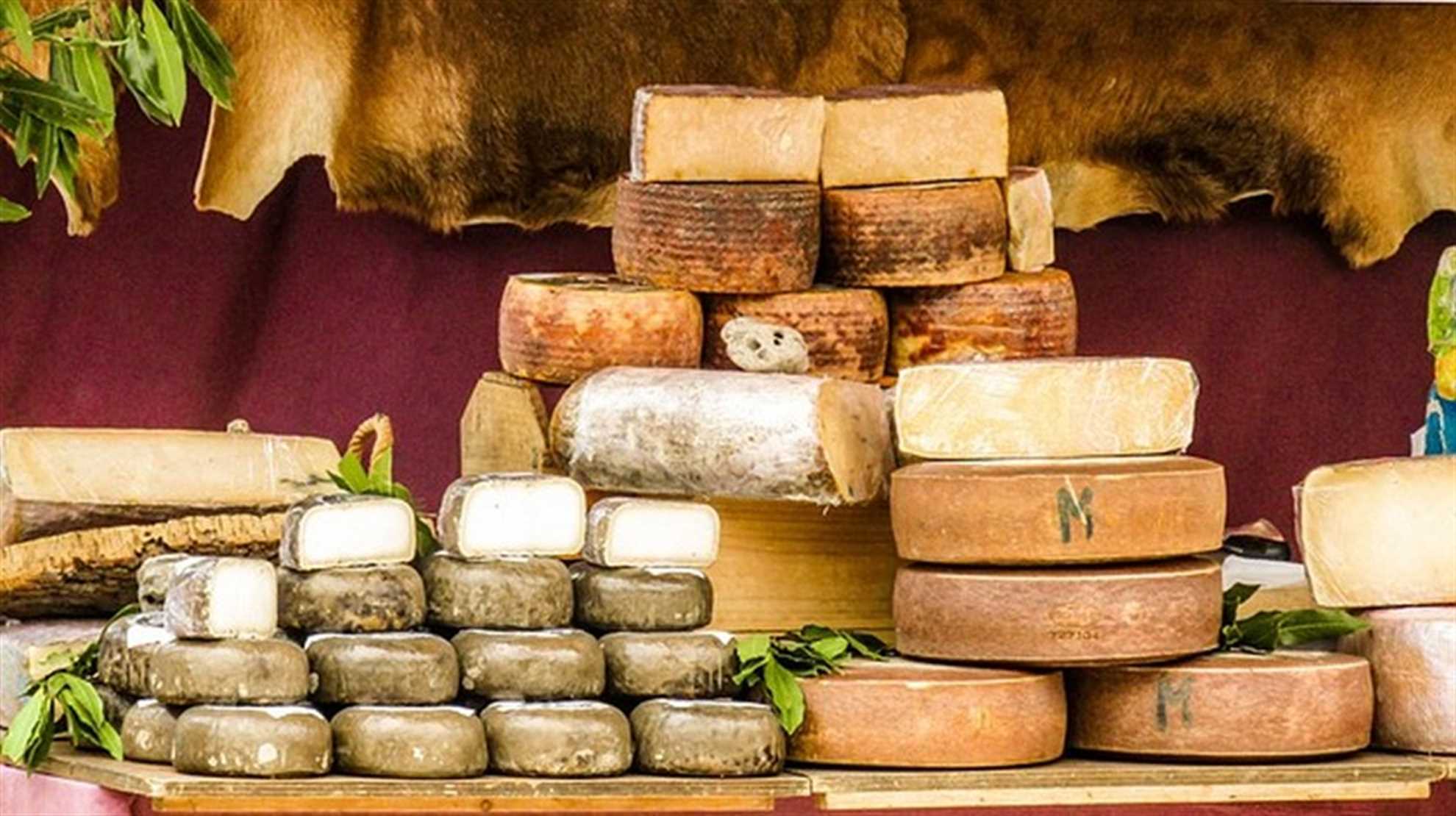 Organic cheese stand, Photo: www.pixabay.com
There will be Healthy Food and Homemade Goods Fair during the festival days (15 – 21 October) at Pile Gate, at the entrance to the Dubrovnik old town.
Ecological and organic grown food, homemade jellies, honey, olive oil, cheese, and other homemade products will be available for tasting and for purchase.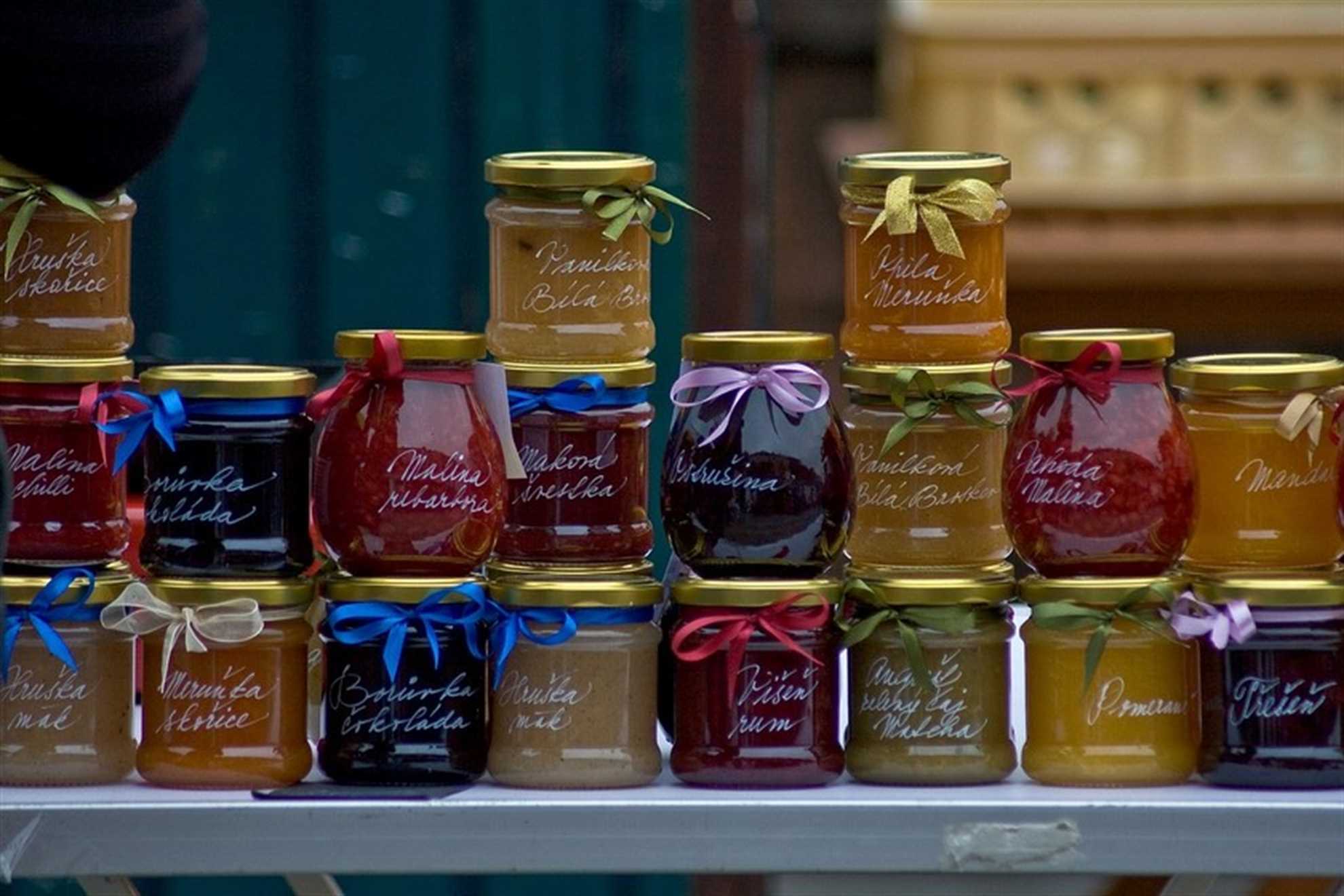 Jars of homemade jam, Photo: www.pixabay.com
If you are having trouble with finding right souvenir for your loved ones, maybe some local product with the taste of Dubrovnik could be the answer to your struggles.
Sweet Tooth Special Festival Workshops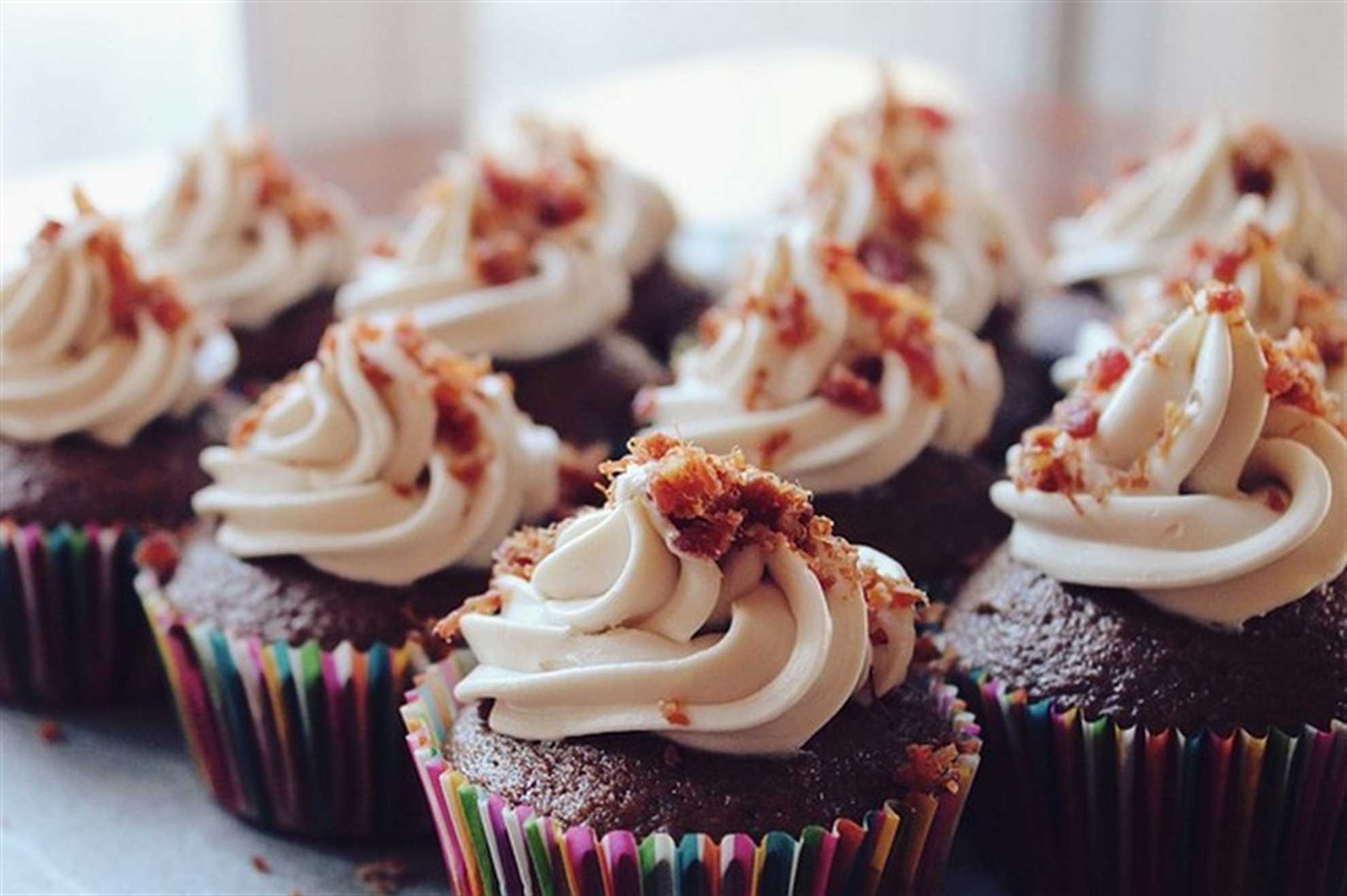 Decorated chocolate cupcakes, Photo: www.pixabay.com
Do you often have cravings for sweets? Your friends describe you like a sweet addict? If you enjoy indulging your palates in finest desserts or if you want to learn how to prepare Croatian cakes, then you should attend workshops on preparing traditional sweets from the Dubrovnik area.
Cake preparing workshop, Photo: www.pixabay.com
There is Primorje Cake workshop on the 18th October there and on 20th October there is workshop Dubrovnik Caramel Custard Rozata (Dubrovačka Rožata)
Note that there are no admissions to be paid for, but the reservations are mandatory for both workshops on preparing sweets popular in Dubrovnik.
Dubrovnik table – the highlight of the Good Food Festival 2018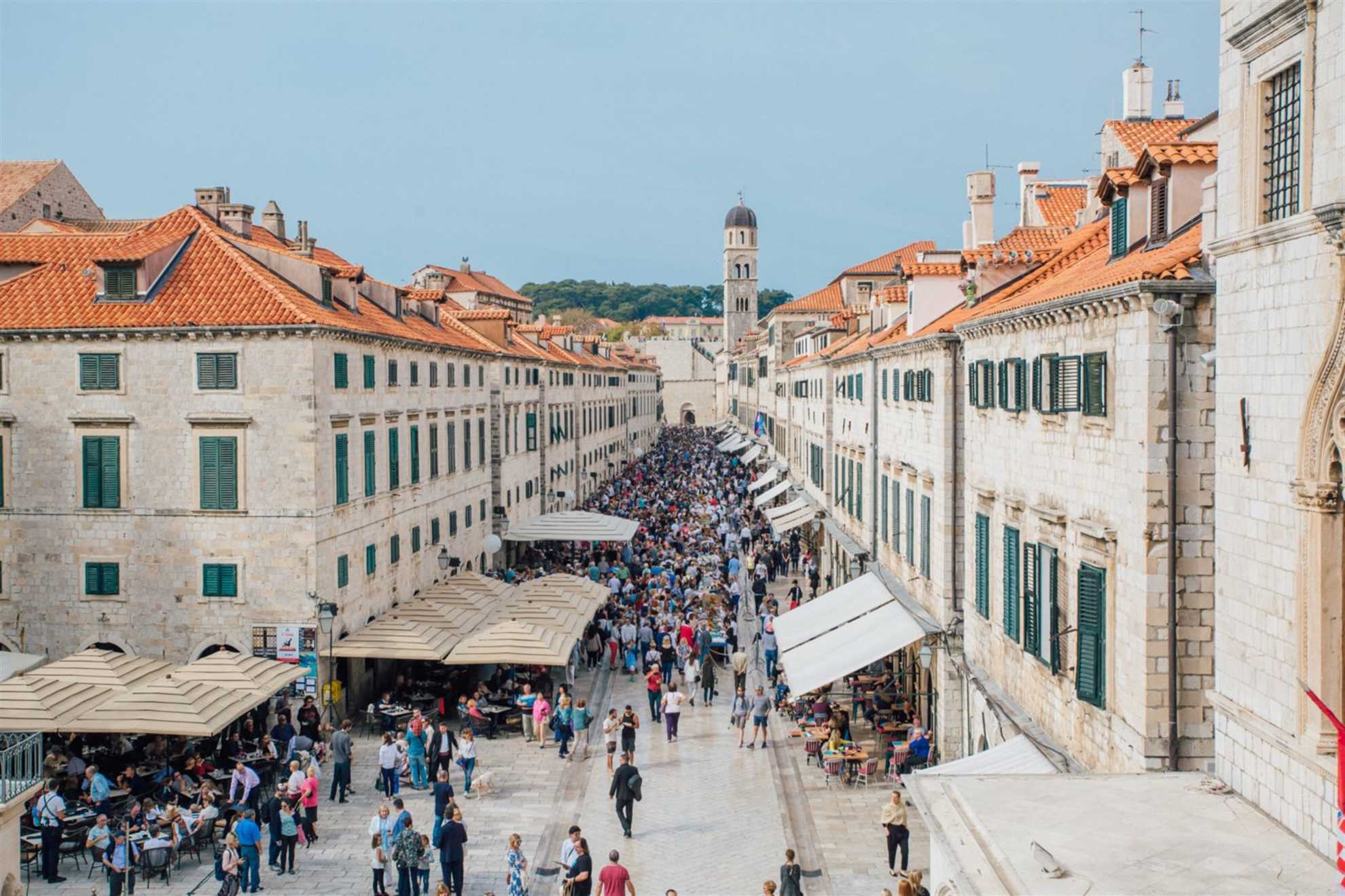 Dubrovnik Table in Stradun, 2017., Photo by Dubrovnik Tourist Board

The most important event of Dubrovnik Good Food Festival is certainly impressive Dubrovnik Table (Dubrovačka Trpezarija) which is taking place on 21st October at 11:00 a.m.
The Stradun, the main street of the old town of Dubrovnik will transform into a big dining room with the long table that spreads from one end to another. Numerous Dubrovnik restaurants, hotels, patisseries, caterers will present their products and show they skills.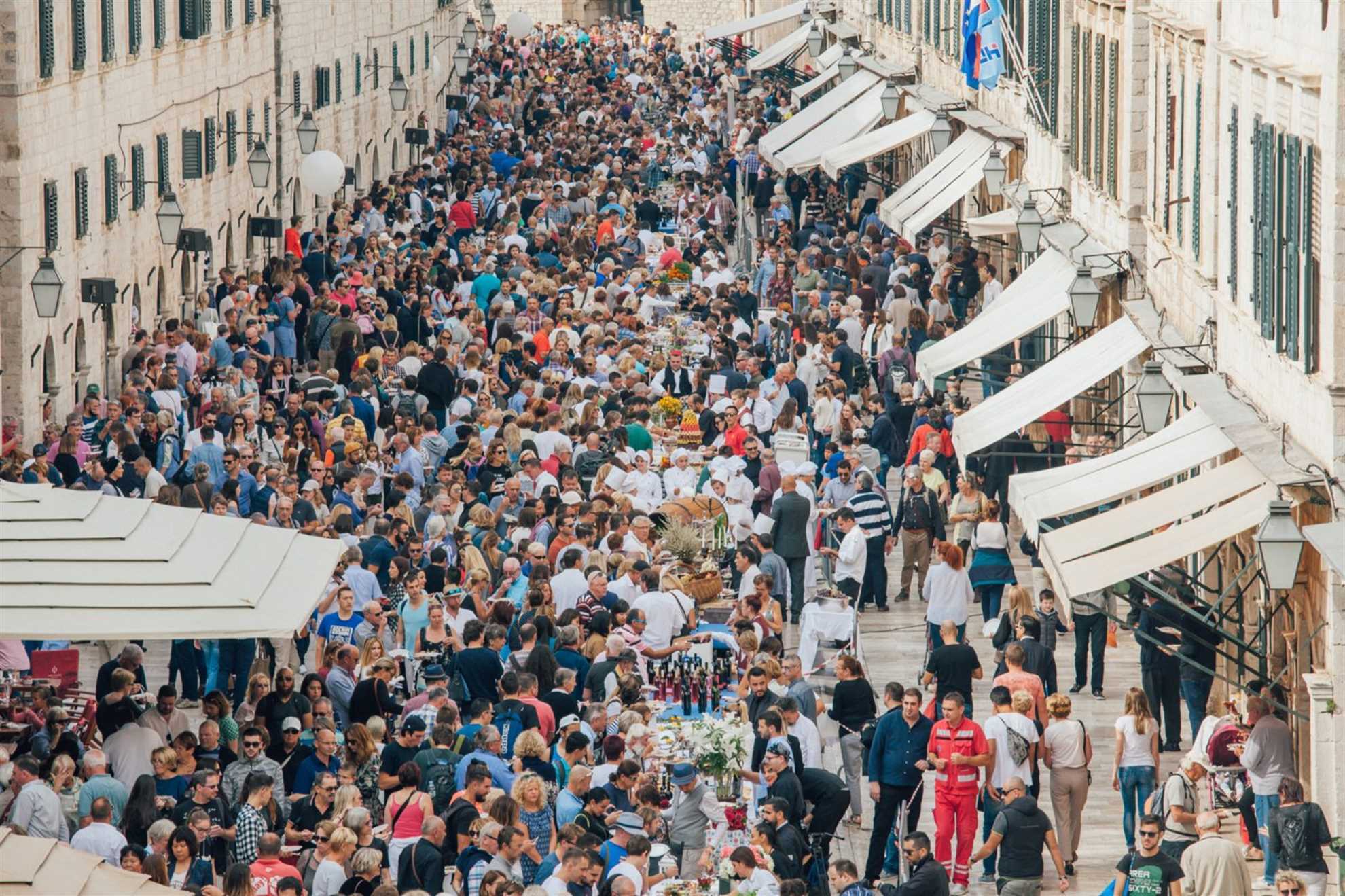 Good Food Festival in Dubrovnik, 2017., Photo by Dubrovnik Tourist Board
To enjoy in the extraordinary delicacies, the visitors can buy vouchers that will be sold at the symbolic prices. The price for food voucher is 35 kuna and price for wine voucher is 15 kuna. All the money from the sale of vouchers will go to the charity for the Down Syndrome Association and Association for People with Intellectual Difficulties – Rina Mašera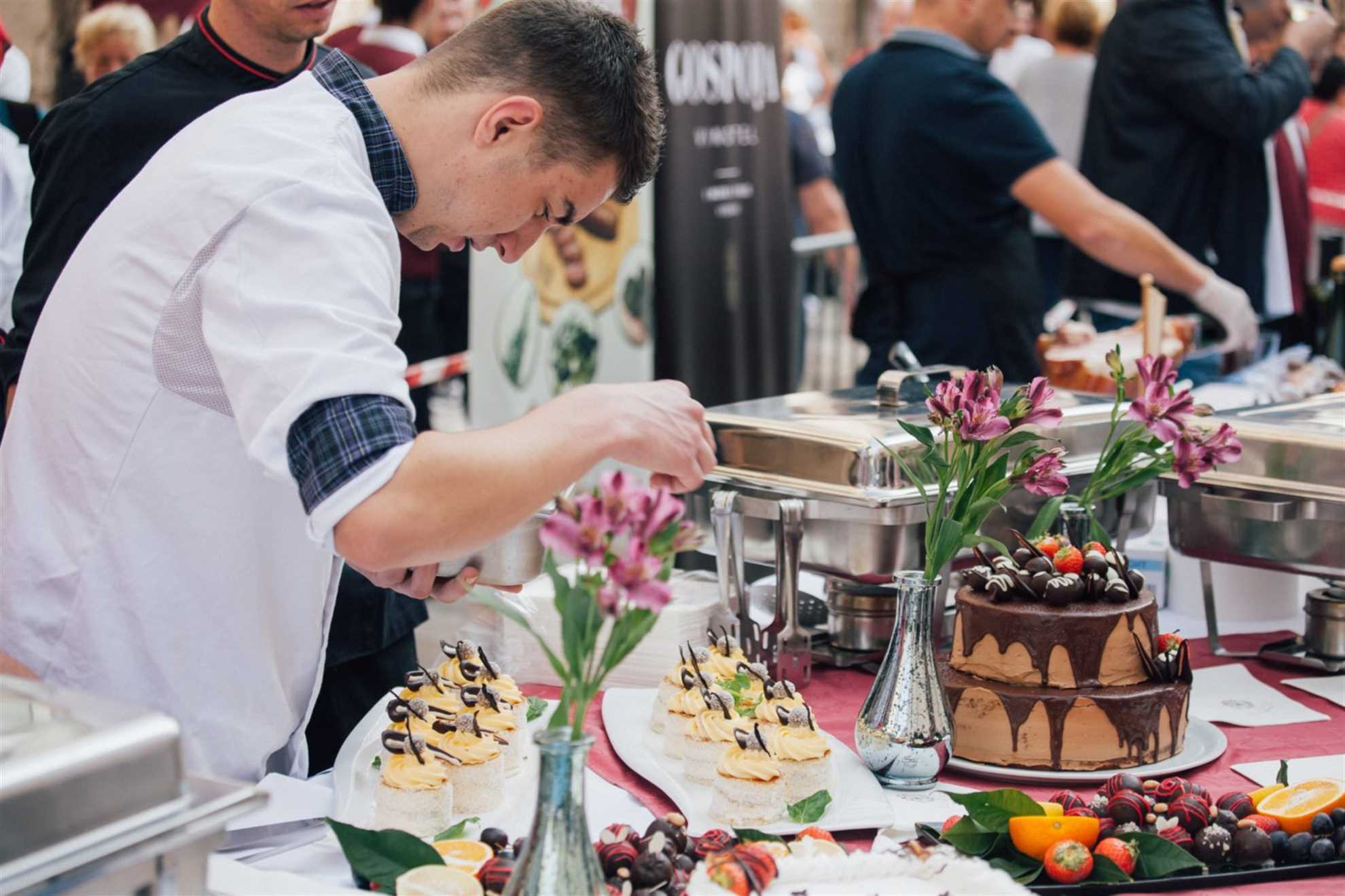 Good Food Festival in Dubrovnik,2017., Photo by Dubrovnik Tourist Board
Where to stay in Dubrovnik in October
If you are a food lover, gourmet, sweet lover or you just enjoy top quality wines, then you should head to the south of Croatia and attend Good Food Festival Dubrovnik 2018. Surely, there you will find the best delicacies to indulge your palate.
Besides Old Walls Tour and cable car drive to the Srđ Hill from where you will enjoy amazing aerial views of old town and Dubrovnik archipelago, you can read here what else you can do while staying in Dubrovnik: Top 5 Things to do in Dubrovnik
While visiting Good Food Festival, you will certainly need to book a place to stay in Dubrovnik in October. Here you can check all the luxury villas in Dubrovnik area and apartments in the old town of Dubrovnik.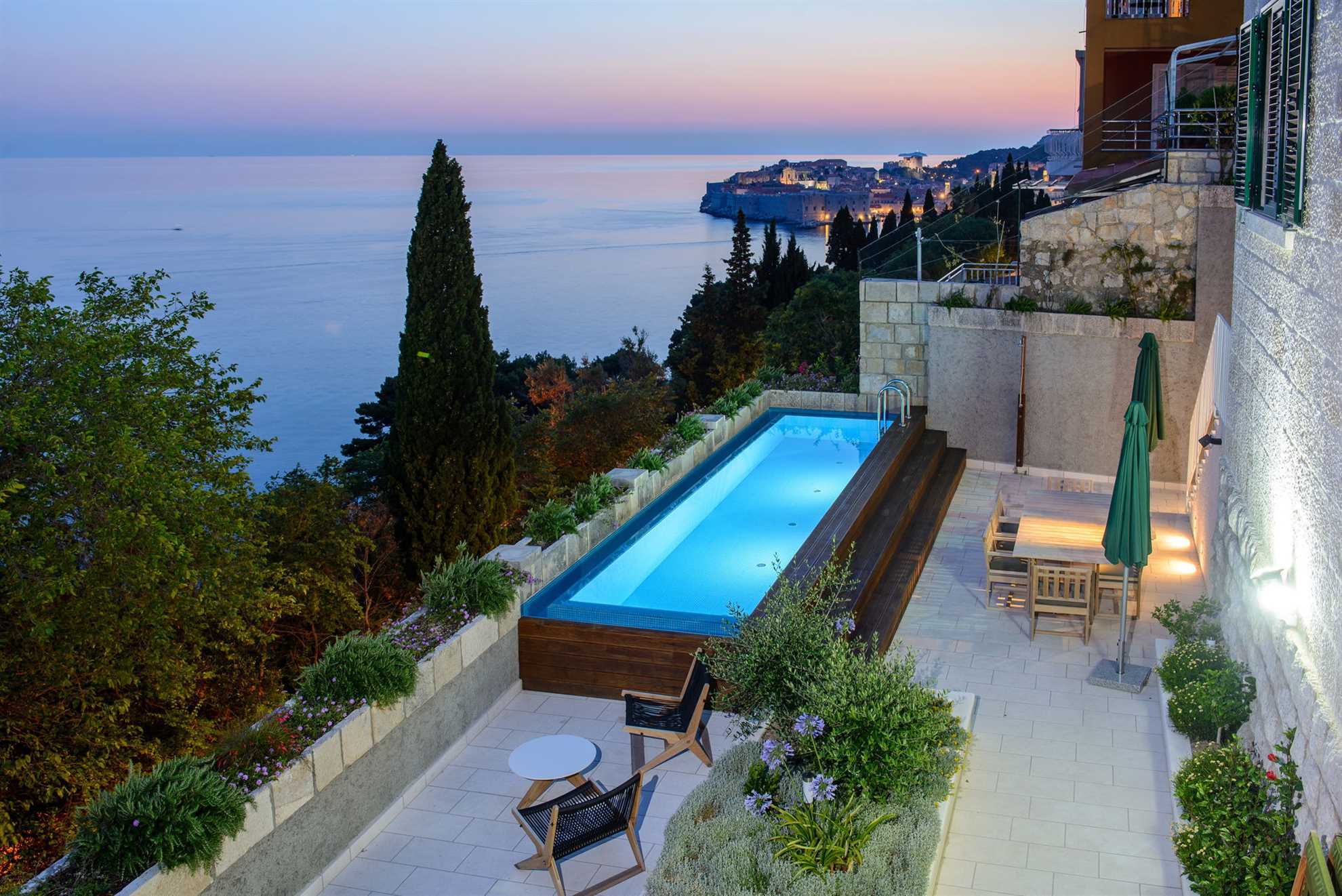 Luxury Residence Queen of Dubrovnik with Swimming Pool, Photo: www.vipholidaybooker.com