Roman Emperor found the ideal place on the Adriatic
More than 1700 years ago, at the end of the 3rd century AD., the Roman Emperor was soon to be retired and he decided to spend his last and best days on the Adriatic Coast, in Split. Perfect location, set right on the sea, an ideal climate and good wines from nearby fields were just part of what had attracted the Emperor to choose this spot on the Mediterranean as a place for his enjoyment and relaxation.
Impressive and monumental example of Roman architecture
The construction of the original Diocletian's Palace lasted ten years, from 295 AD. to 305 AD. The Palace was built in an irregular rectangular structure, as a combination of the summer house, military camp, and fortified fortress.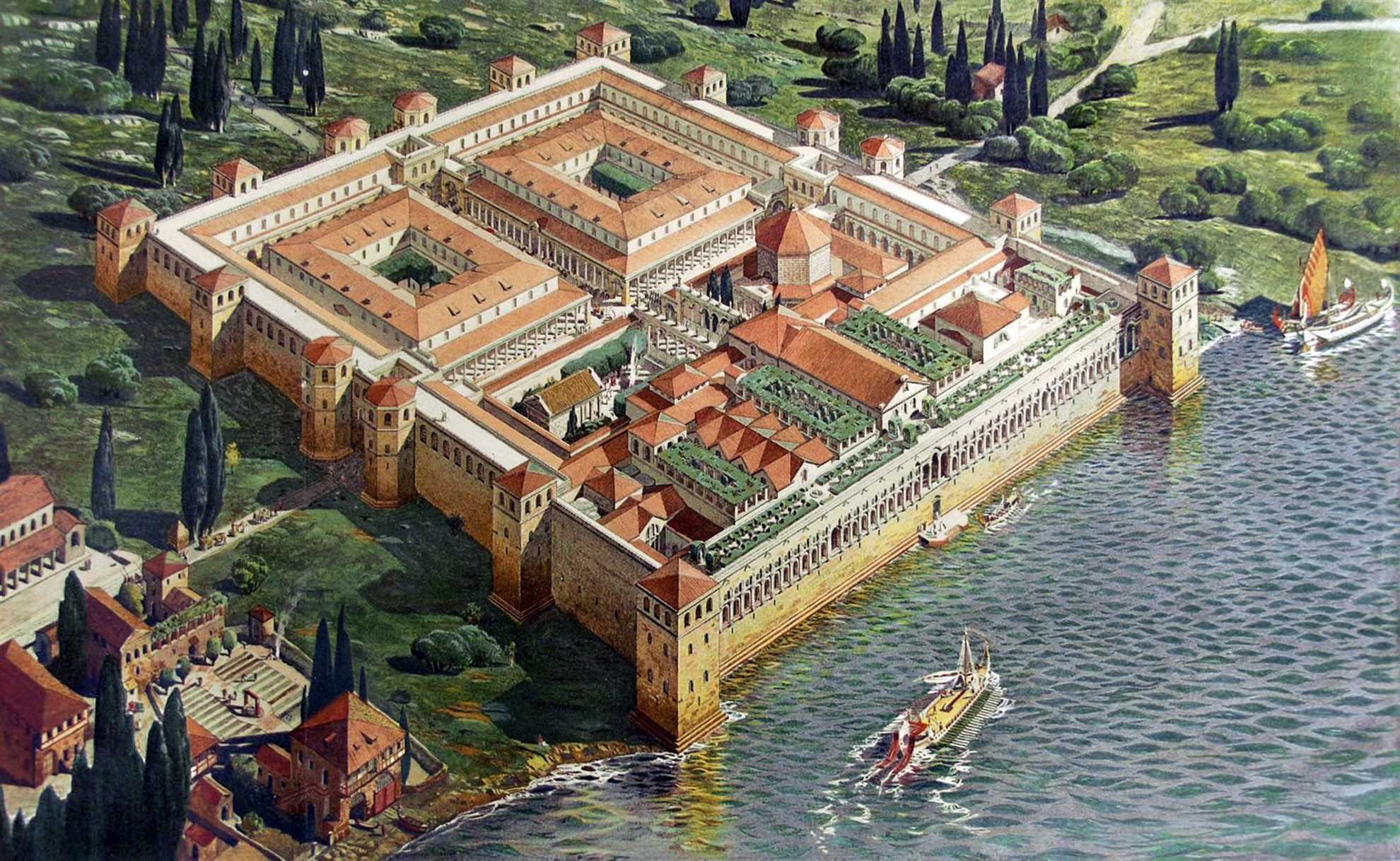 Photo: Reconstruction of Diocletian's Palace
Diocletian's Palace represents a complex of residences, churches, squares and narrow streets rounded by big walls with observing towers for protection from enemies. Overall, it covers an area of 38,700 square meters.
There were four main entrances in this fortified palace, in the middle of the walls on each side. Entrances got names by the metals from which they were made of, Golden (north), Silver (east), Bronze (west) and Iron (south) Gate.
Gates are connected with two main streets and on the crossroad of is Peristil Square – the main square of Split. Imperial residence and temples were in the southern part, and northern was for servants and soldiers, who lived and worked here.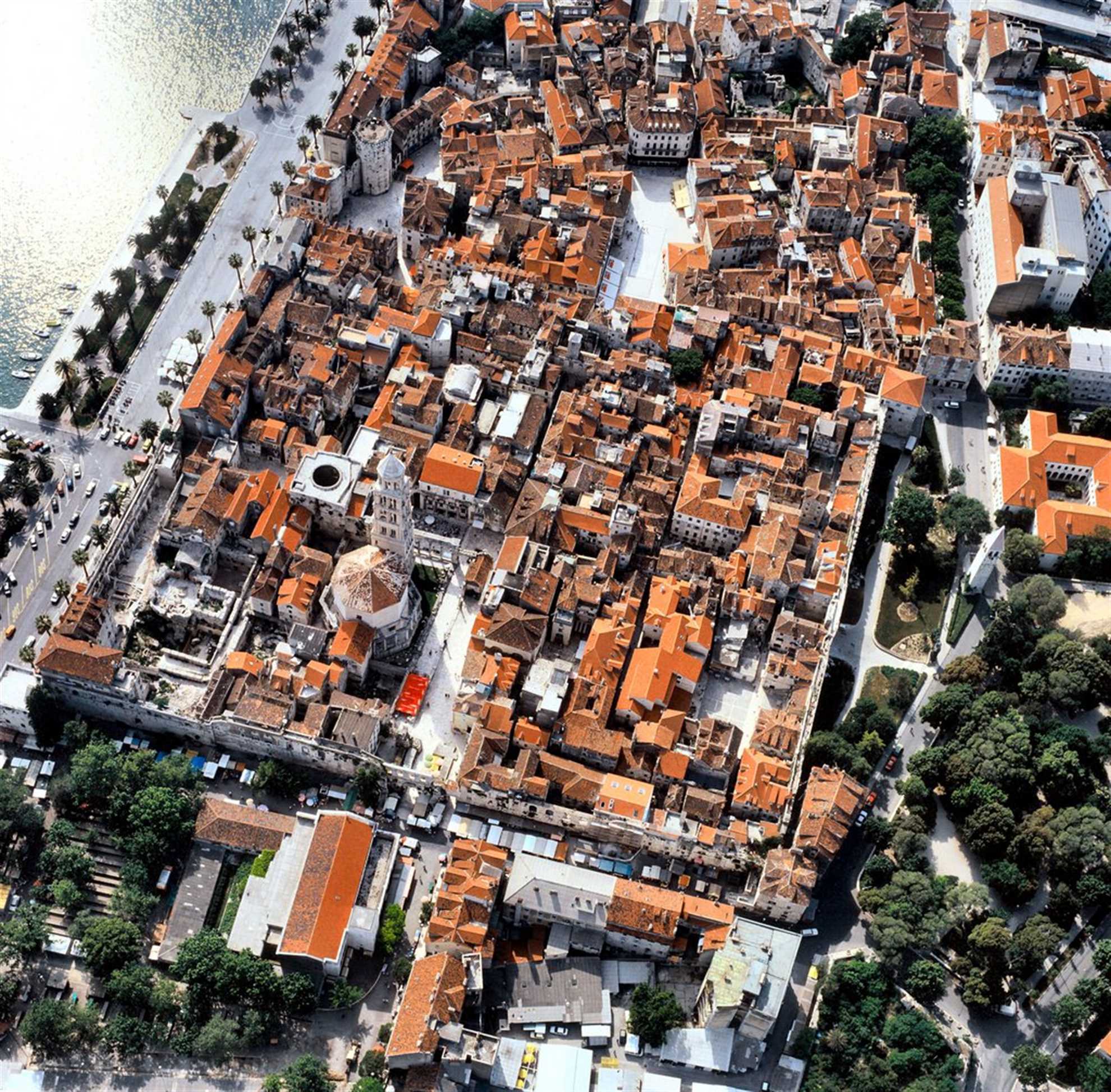 Photo: Diocletian's Palace from the sky
During the history, the outside appearance of the walls and inside look of the palace changed, but a lot of the original is saved. Since 1979. the Diocletian's Palace is on the list of World Cultural Heritage under UNESCO protection.
Every footstep in Diocletian's Palace provides a bit of history. You can even see 4000 years old Sphynx from Egypt that Diocletian had received as a gift.
The living heart of the modern city of Split
Today, Diocletian's Palace is a very vibrant and vivid place where life is going on. Some residences are turned into luxury villas, hotels, and apartments. Furthermore, there are numerous restaurants, cafes and shops opened. You can even find modern equipped cinema inside the walls!
Interesting fact #1: The oldest historical inhabited monument in the whole world - Diocletian's Palace
One of the most interesting things about the Diocletian's Palace is that local people actually live here and it is home for about 3000 locals.
While wandering the streets of Diocletian's s Palace, you will probably get surprised how local people live relaxed lives and they don't show any sign of feeling disturbed by crowds of tourists passing literally by their home entrance.
If you look up above your head, you will probably see clothes drying in the air on ropes stretched between opposite windows.
Interesting fact #2: Relatives by stone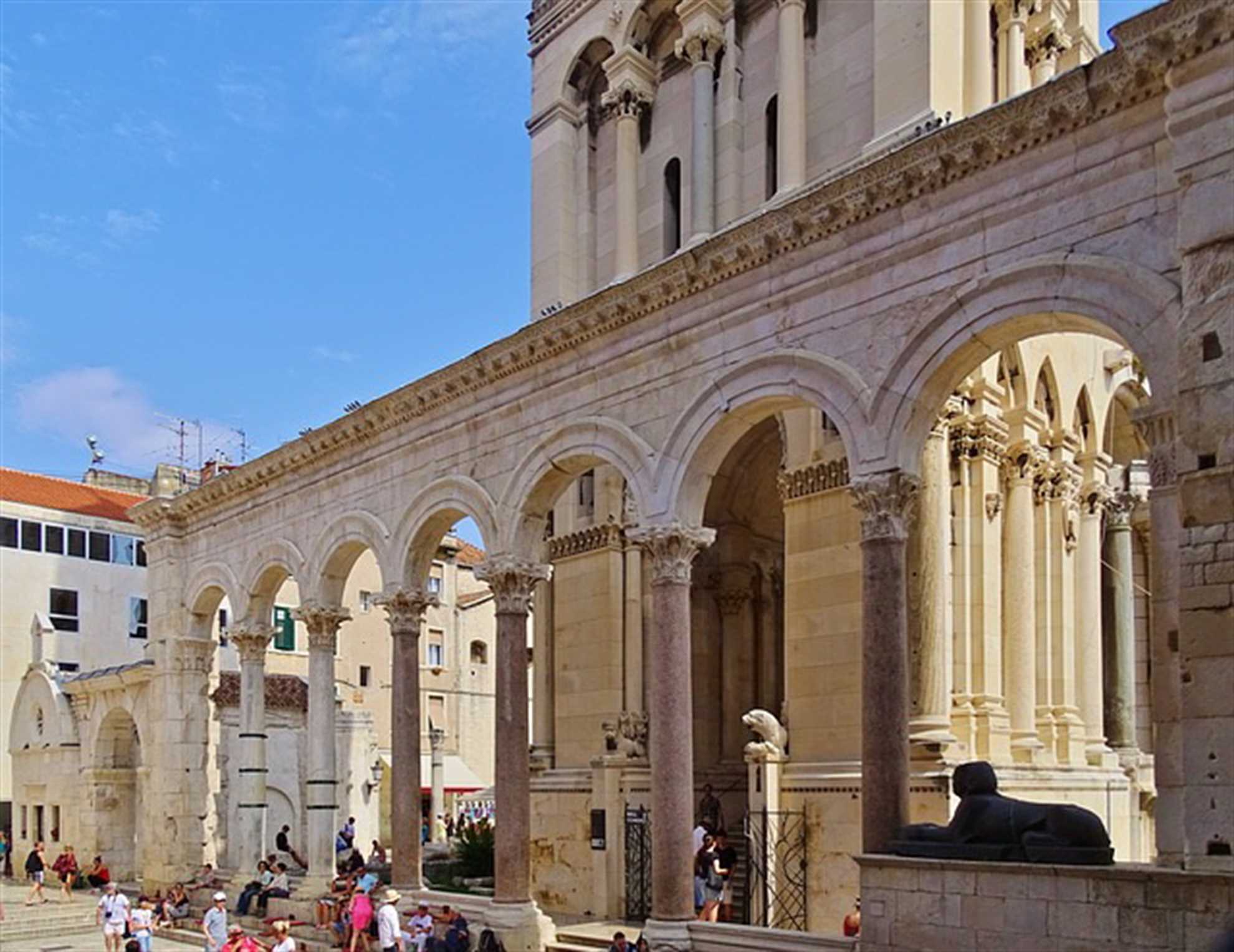 Diocletian's Palace is made of limestone and marble. The stone was mostly excavated from nearby island Brač. Some of the world's most-famous buildings were also made of stone originated from island Brač.
The White House in Washington D.C, the Parliament House in Vienna and Parliament House in Budapest are some of these relatives by stone with Diocletian's Palace.
Interesting fact #3: Game of Thrones filming points in Split center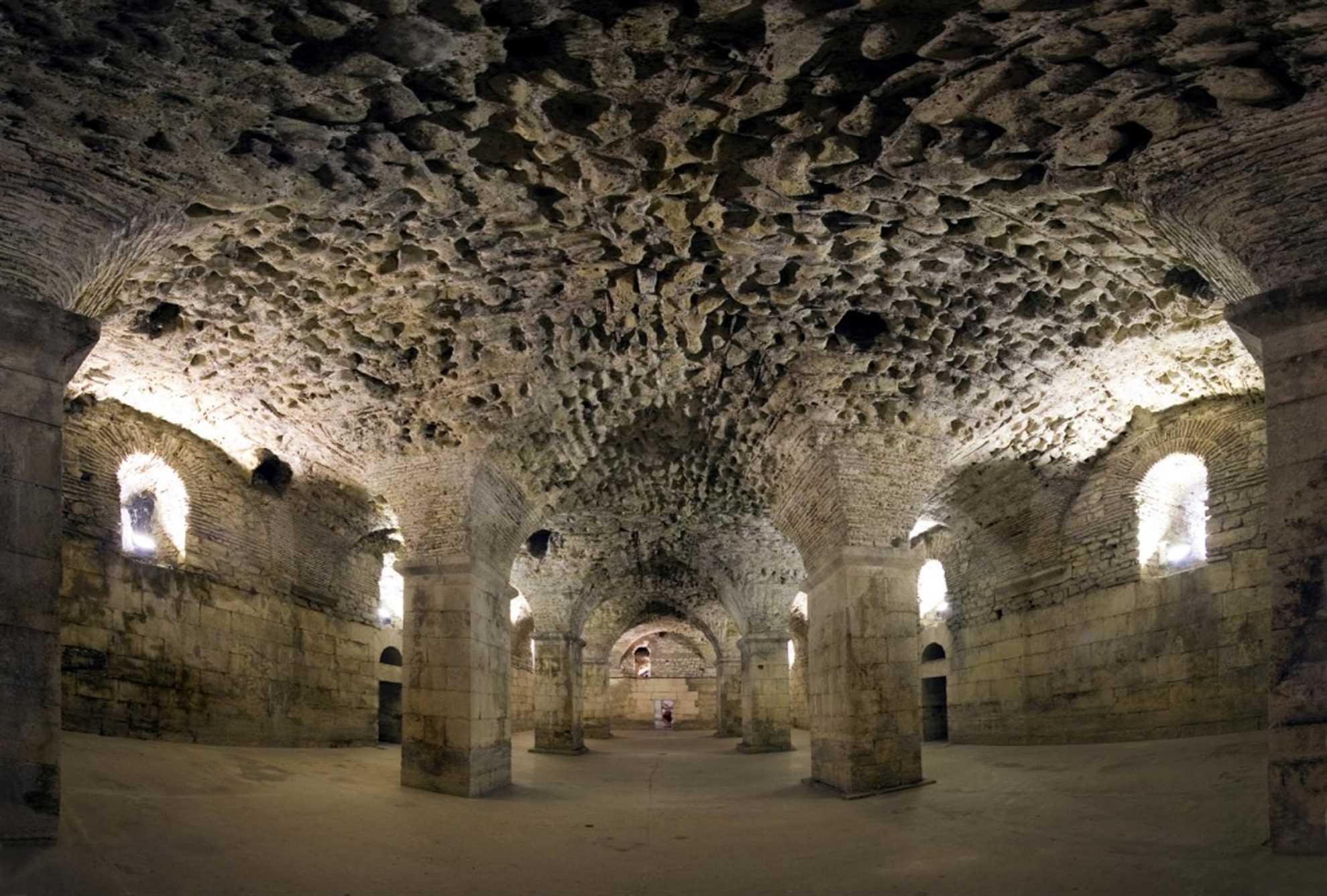 Many scenes from the world popular Game of Thrones were filmed in Croatia. In the lower chambers of Diocletian's Palace, was filmed the dragon scene!
Split state of mind
The Emperor is gone long ago, but the Roman spirit stayed in the stone walls, numerous ornaments and what is most important in the state of mind of people of Split.
The intention of Diocletian was to relax and enjoy and spend the best days here.
Not only historical heritage, but Diocletian also left the spiritual heritage of people who settled down in Split.City of Split and the people of Split today are known for a relaxed lifestyle.
In Split, you will often hear people saying take it easy, Festina Lente or " pomalo!" This lifestyle philosophy means that no matter how much obligations or stress you have during the day or what happens in your life, you need to find time for relaxation, a cup of coffee with your dear person, sitting in the sun or just contemplating with yourself. What comes around, goes around. Appreciate each day or your life and take care of your body, mind, and soul. And there is no better place in the world than Split city!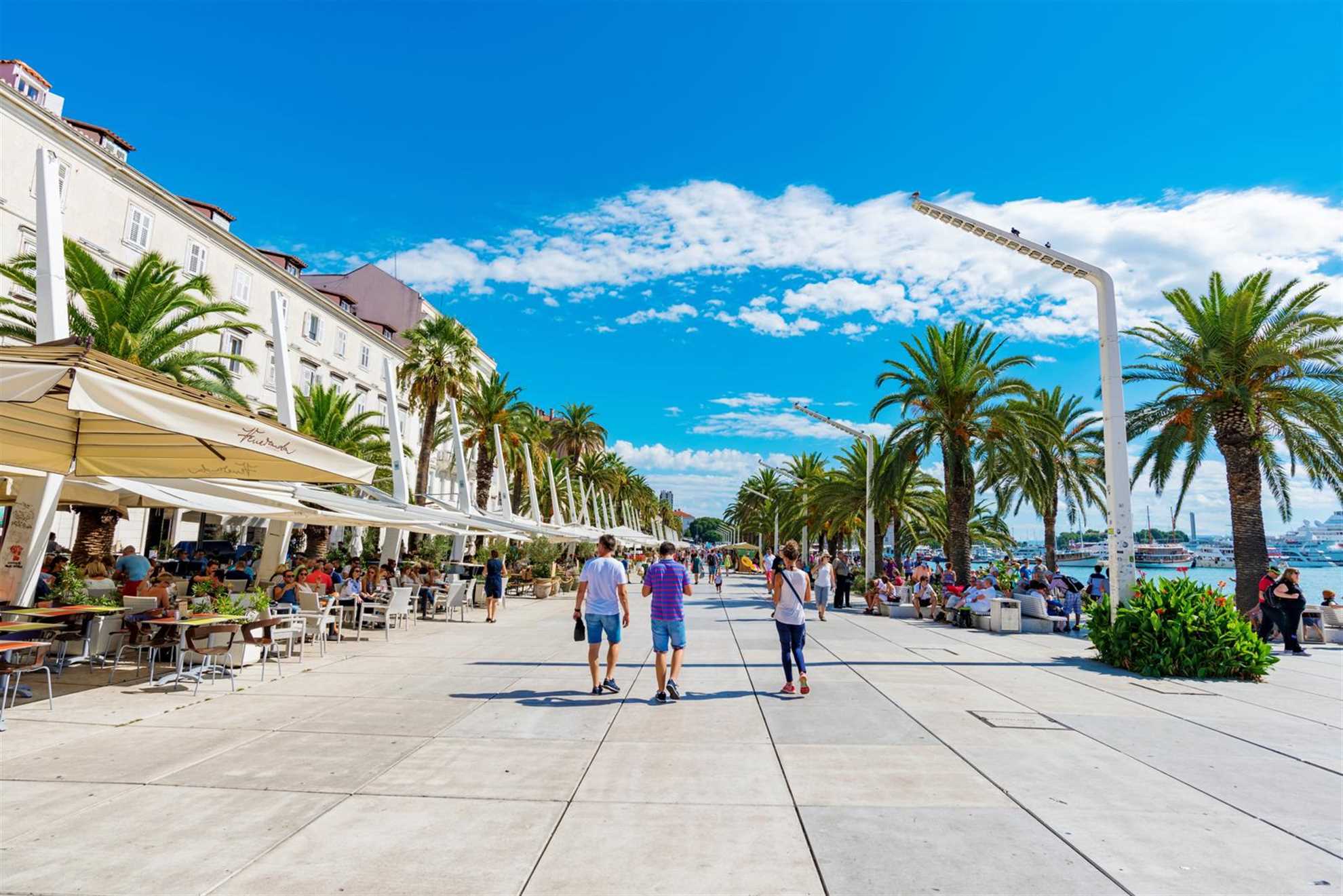 Perfect location on the Adriatic Coast more than 1700 years ago attracted famous Roman Emperor Diocletian and he built his residence, world-known as a Diocletian's Palace. Today, Diocletian's Palace is the center of the modern city Split, developed around it. It attracts many travelers seeking for enjoyment and relaxation. This is the must-visit place in Central Dalmatia for all history lovers and for hedonists.
Have you ever visited Split for the holidays? If yes, please share with us what you liked most about the Split city!