There are numerous famous Dalmatian restaurants on Brac island where you can order excellent grilled lamb as well as lamb under the bell and other delicacies such as fish, seashells, crabs, and traditional Dalmatian deserts. Let's extract the finest restaurants that have been famous for years and welcomed the biggest gourmets, delicacies from around the world with excellent food and top service. Each of them is unique in its own way and as a real local I had a pleasure to try the rhapsody of various fish and meat flavors.
CHECK WHY HOLLYWOOD STARS LOVE THE ADRIATIC SO MUCH
Best Brac Restaurants
1.Restaurant Aria, "Simply amazing experience"
Far away from stereotypes and different from others. The chef is very creative and every plate looks different. The restaurant staff is taking care of every detail. Warm and crispy homemade bread served in combination with four different olive oils as a welcome package. Perfect!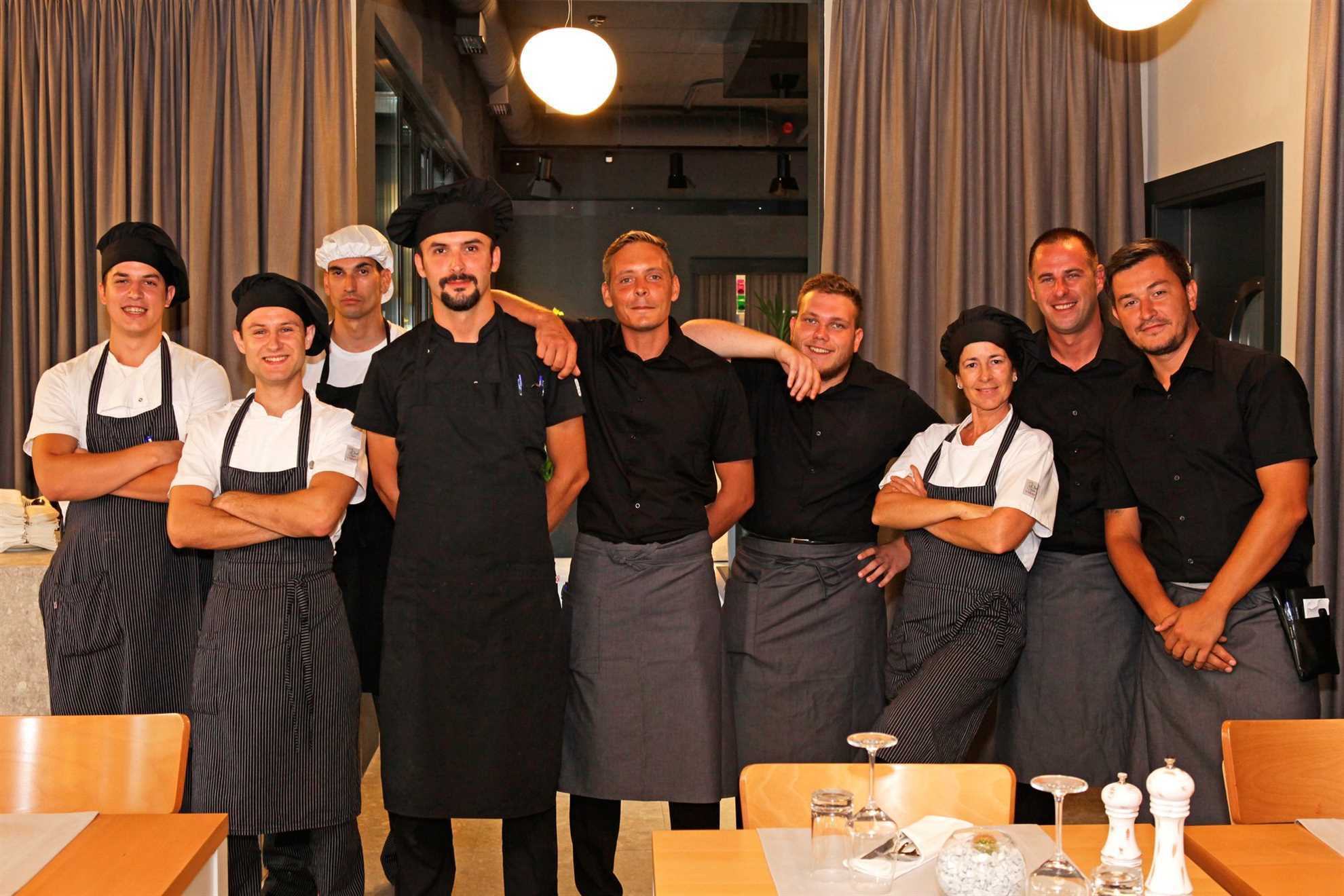 The staff of Restaurant Aria, Brac
2. Konoba Pusa, ''Just perfect!!!''
Opens all your senses like nowhere in Bol. Beautiful green terrace with a stunning view serves with the most delicious food. When you feel and taste it, it is really an ecstasy that you will truly enjoy and never regret.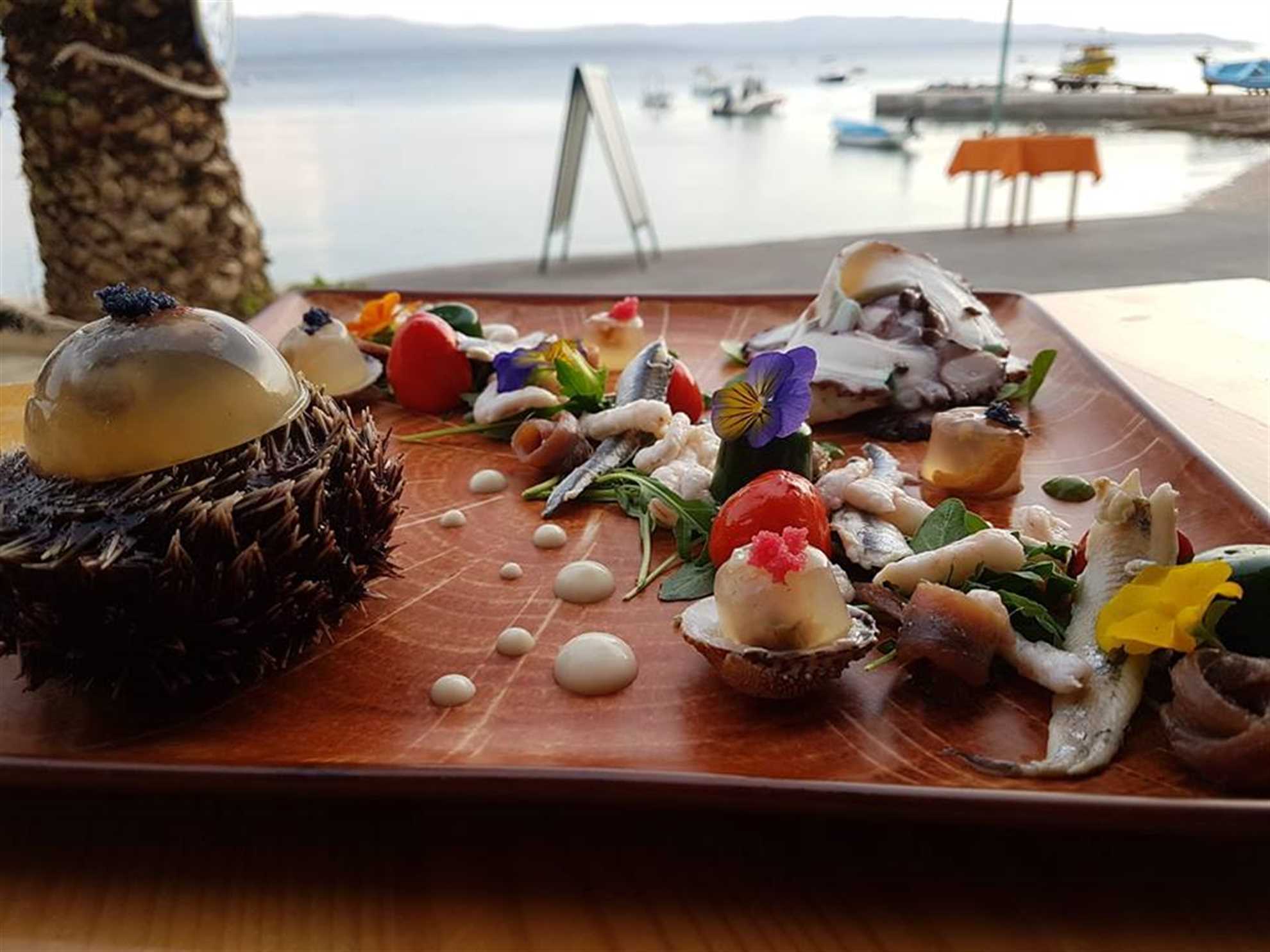 Konoba Pusa, marinated fish
3. Konoba Turanj, ''Local atmosphere and delicious food''
Traditional meals in a peaceful setting with a romantic atmosphere. The restaurant is held by local award-winning cooks. The food is carnivores rhapsody but also caters for vegetarians and all supplements are produced on the restaurant property.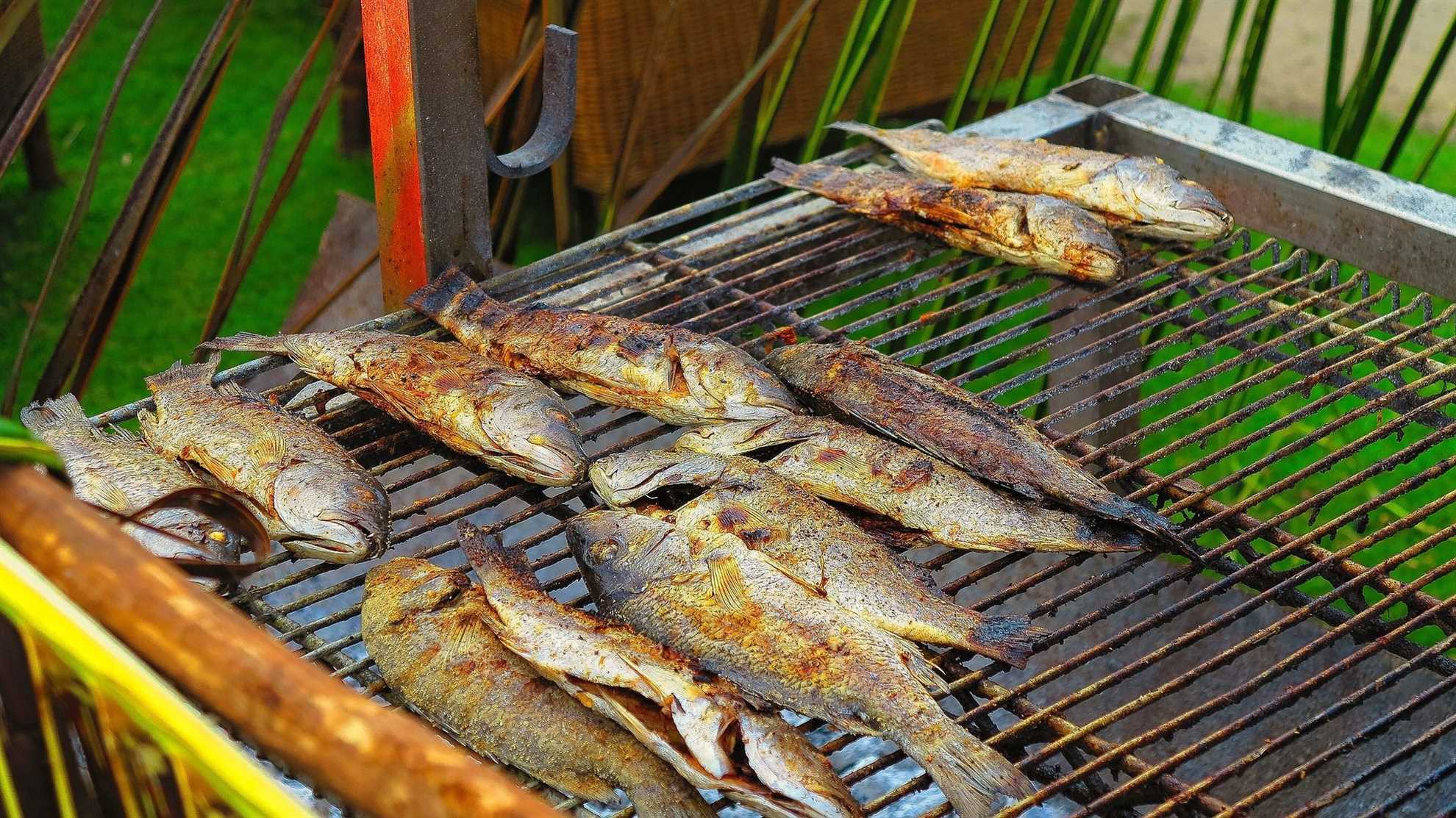 Konoba Turanj, Grilled fish
This family vineyard and cuisine is a highly recommended experience. Food is superb in taste and presentation and a real trip to new flavors and combinations of ingredients. A great sommelier will enthuse you with tales and techniques. Book in advance because they serve just a few tables. It would be an unforgettable treat to your senses for sure.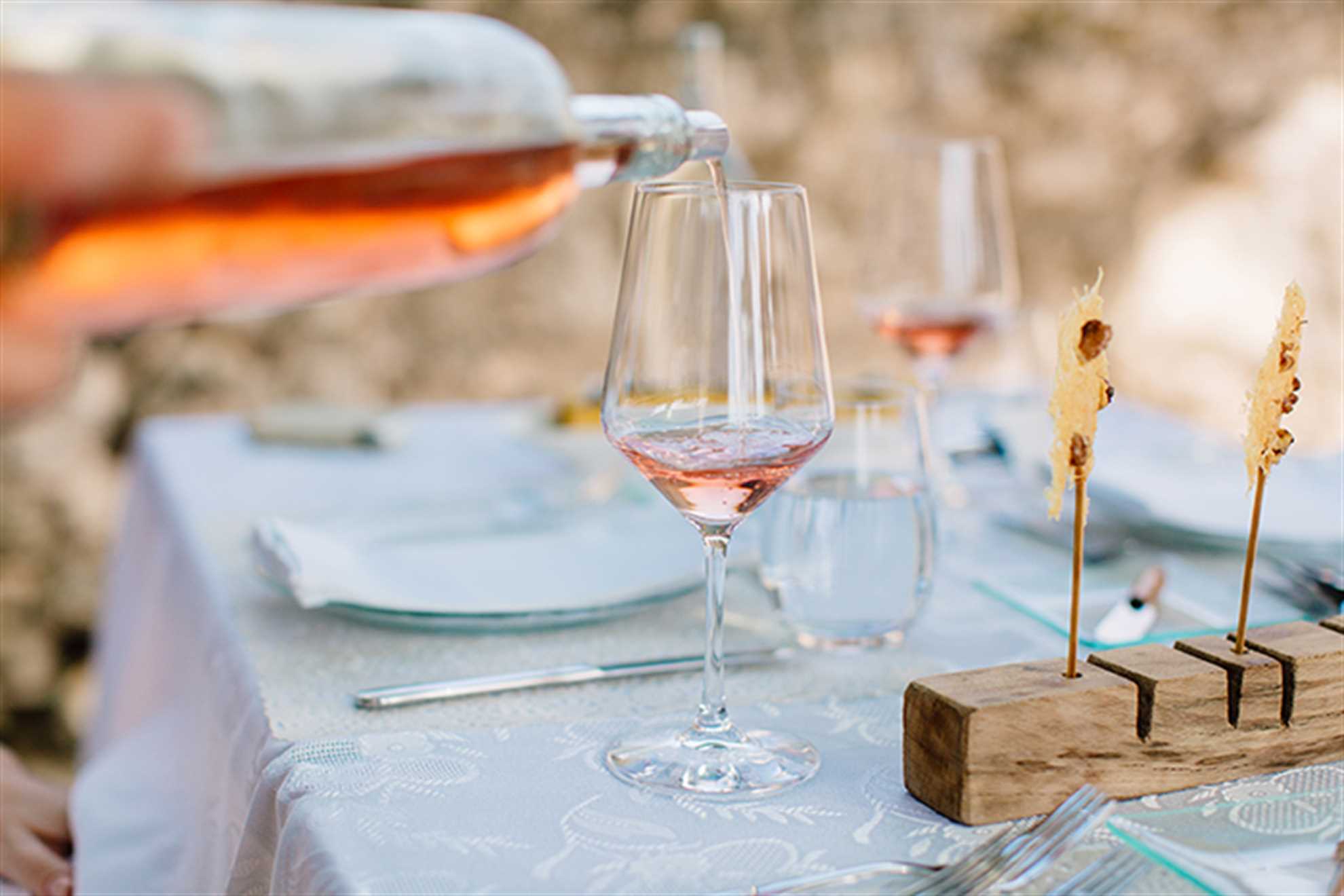 Vina Senjkovic, Brac
5. Grill Garden, A different way to try local products!
Modern Croatian cuisine, surrounded among the olive fields with a stunning view. Fresh fish and local meat along with other ingredients produced on site are ''best buy'' combination for a good meal. Excellent service from staff that clearly enjoy working there!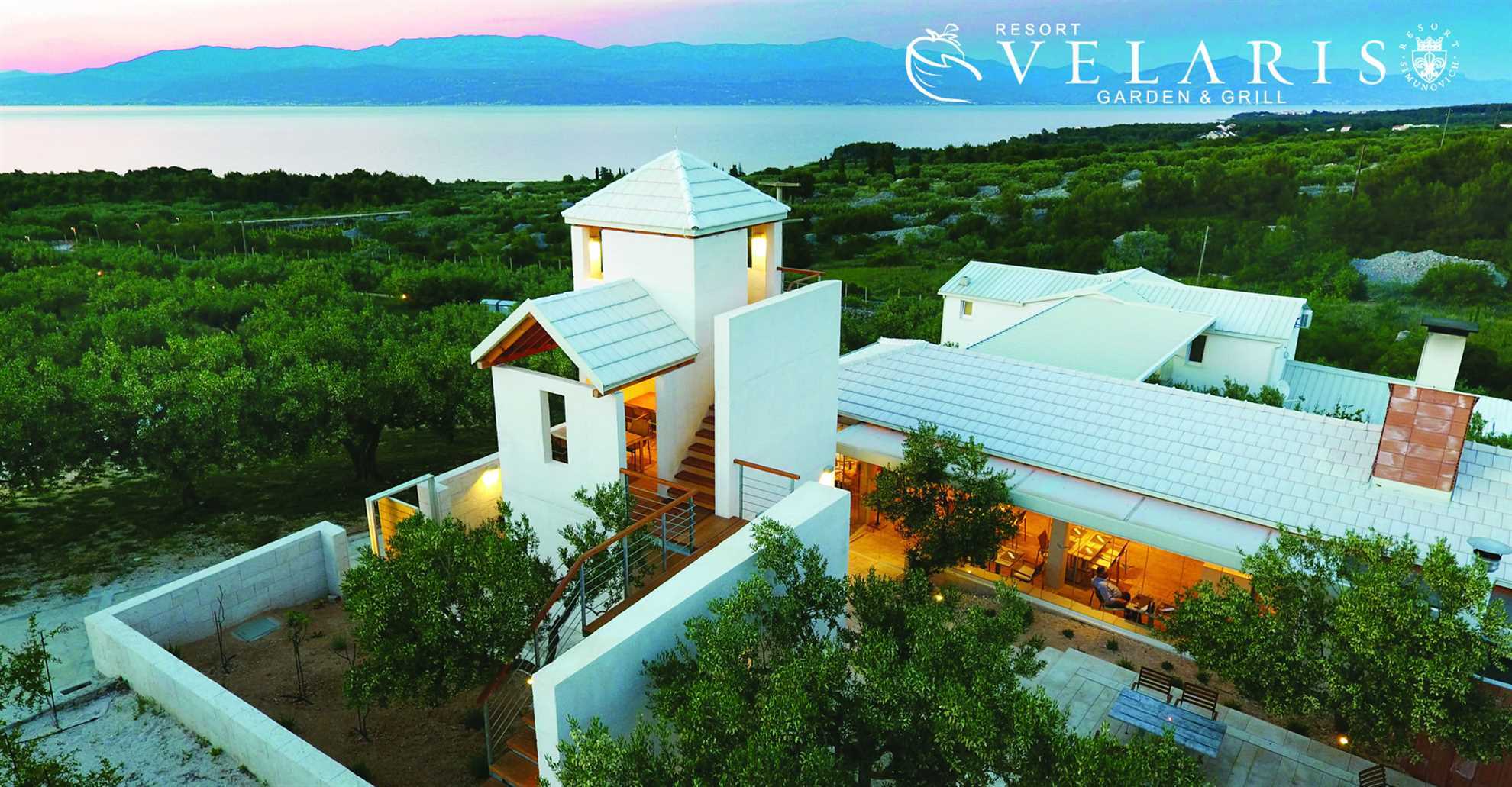 Restaurant Grill Garden, Brac
FIND OUT WHY YOU REALLY NEED TO VISIT THE CROATIAN ISLANDS
On the island of Brac, you can enjoy evenings of klapa music, concerts of different bands which are organized during the summer, cultural manifestations, exhibitions, the annual festivity of Our Lady of Snow, fishermen's evenings and many other events. We have selected the best ones for your unforgettable summer experience.
CHECK OUT THE TOP 5 ACTIVITIES TO DO ON BRAC ISLAND
Best Brac Bars & Clubs
Elaphausa Nightclub ''Ella'' is a part of Bluesun Hotel Elaphausa and this isn't the biggest party zone on the island but it's certainly one of the coolest, with fantastic acoustics. There is a Separate bar area with seating places and a long bar - plenty of space to get served.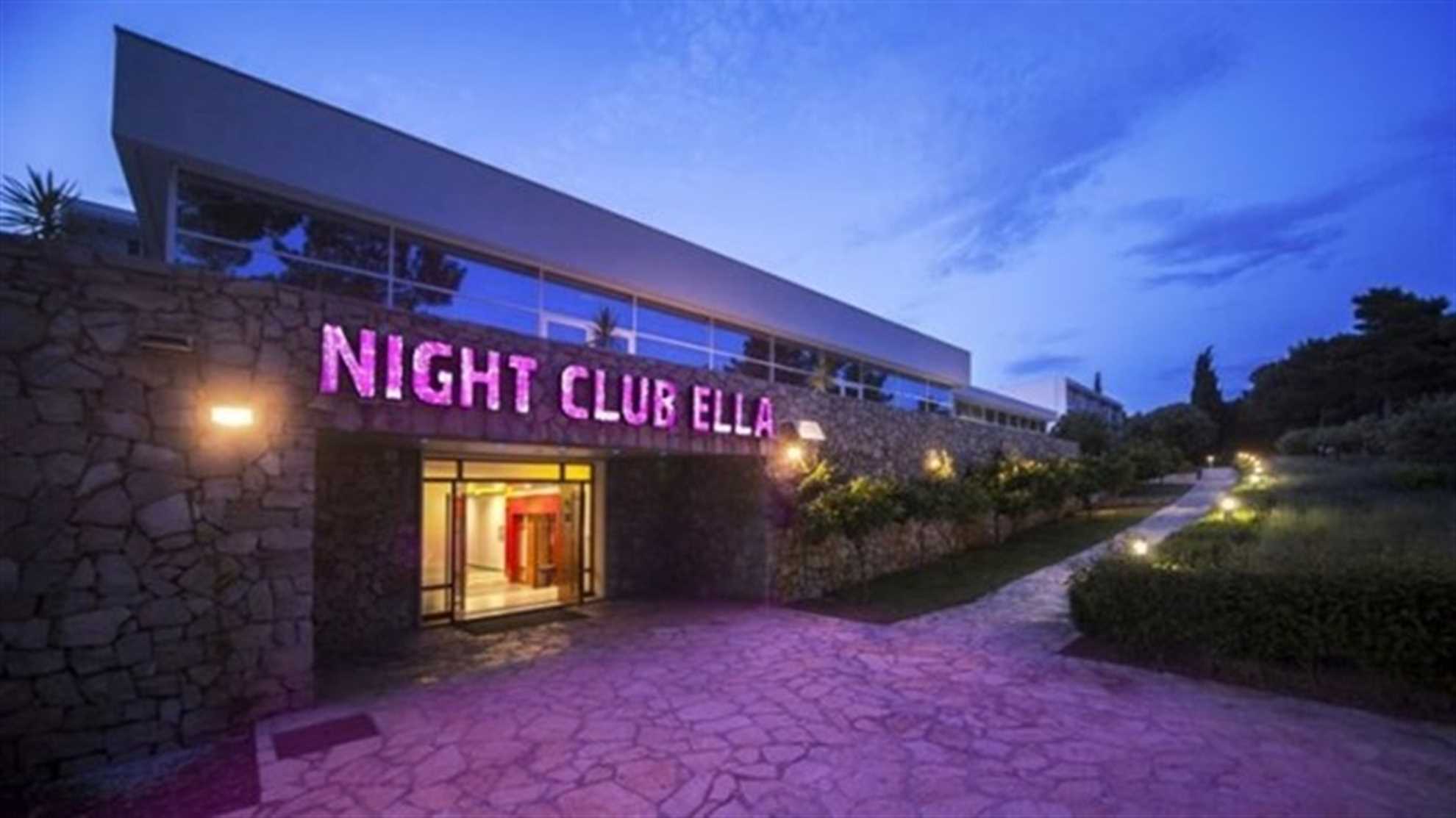 Ella Night Bar, Bol- Island of Brac
2. Varadero - Cocktail Bar, Great Cocktails, location, and cool service!
A lovely seating area and lots of standing place for those who like to dance. Really good DJ playing mixes of modern Pop. Great lighting that evokes dance. Recommended for groups or couples who seek for fun on holidays!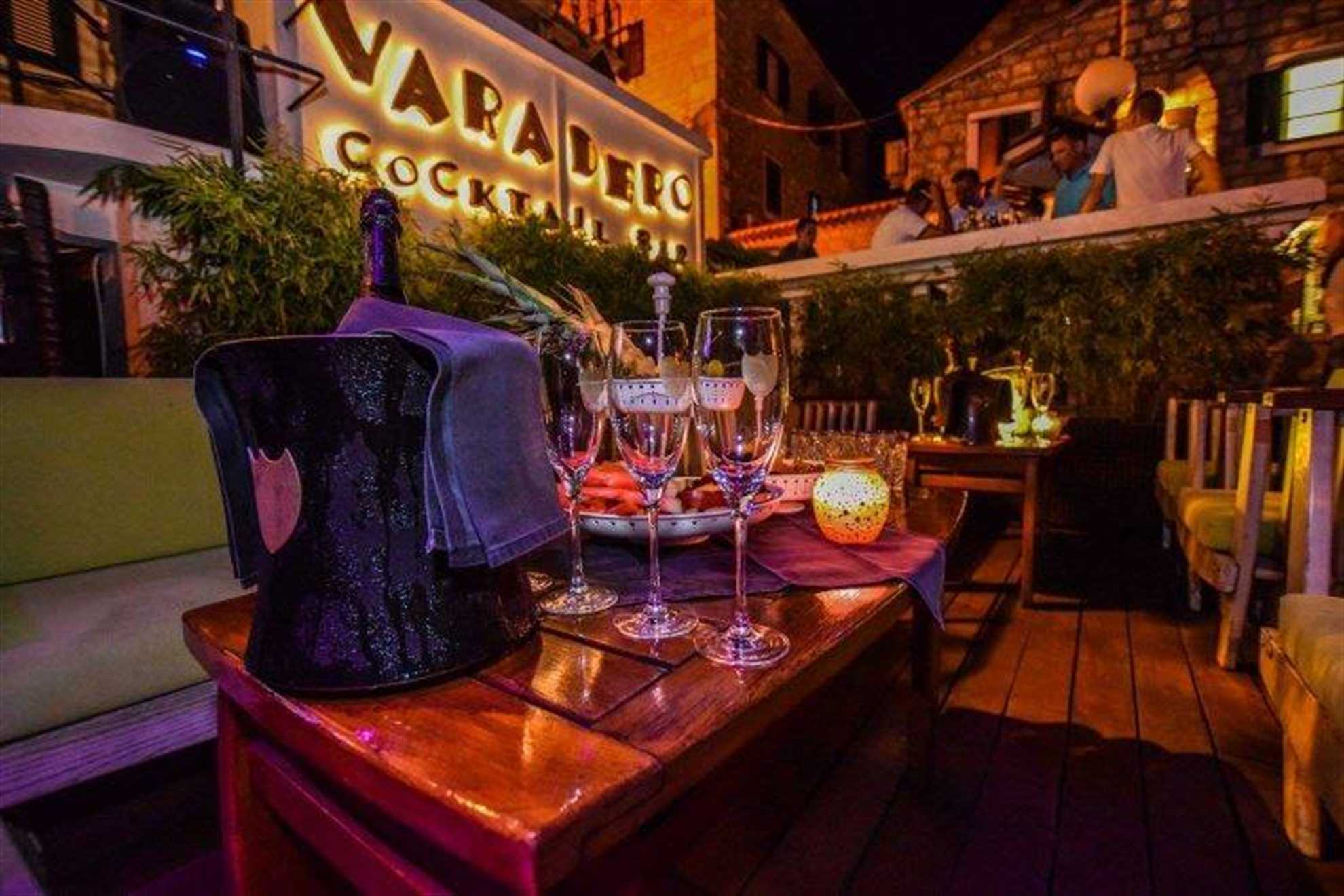 Varadero Cocktail Bar, Island of Brač
Chill out in a shade on bean bag chairs directly on the beach with a drink and good music. This beach bar offers a great variety of cocktails, spirits or ordinary wine, beer or coffee choice. Once you lay down and enjoy yourself you'll realize that you're in one of the most touristy areas and a perfectly located beach bar…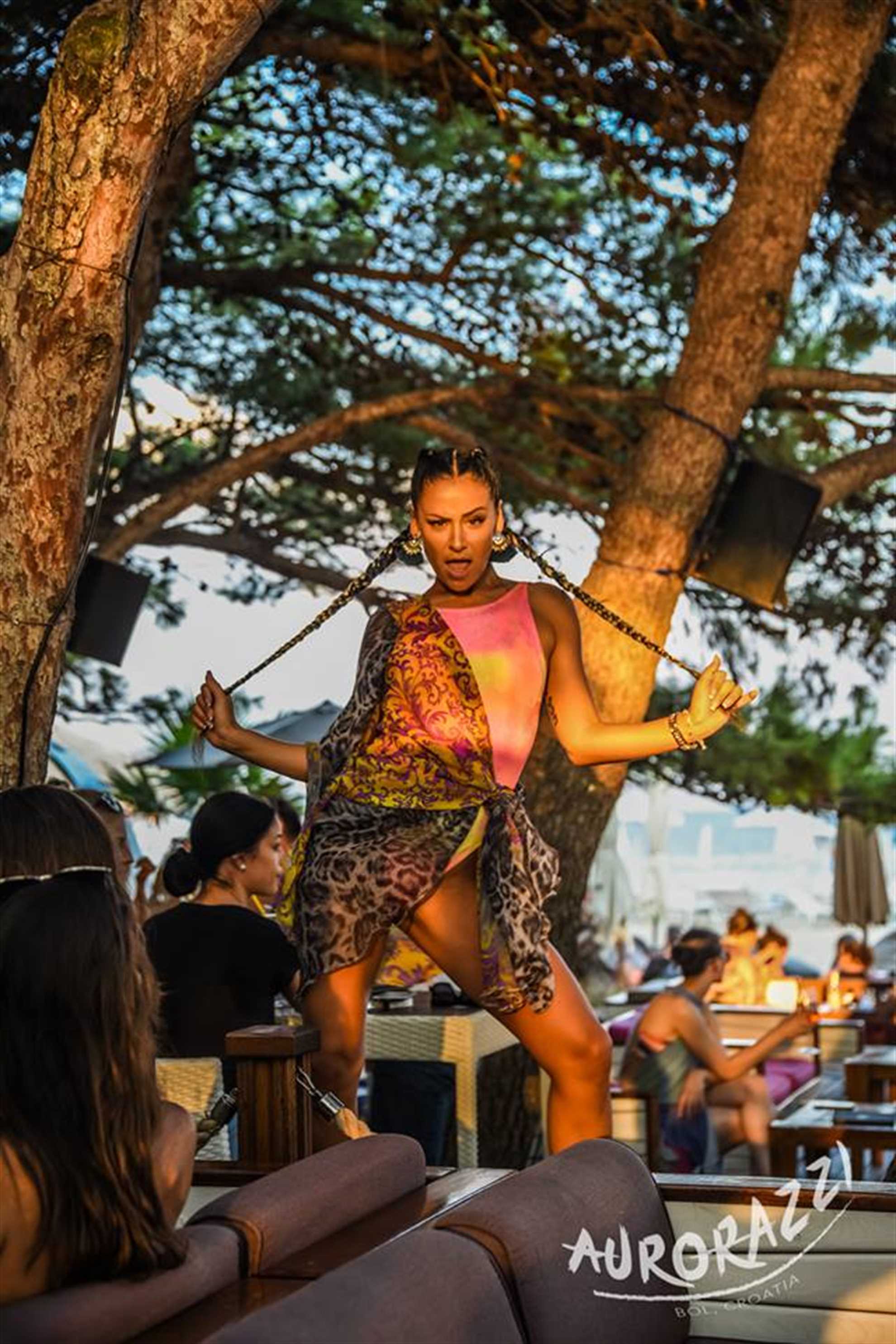 Party - Sail Week at Auro Cocktail Bar
4. 585 Club Bol, ''Best clubbing experience''
Only 5minutes from Zlatni rat beach, situated in the woods, Night Club 585 features one large interior floor and a grand exterior floor and VIP lounges. With a custom-made high tech sound system and high tech light show, this club for sure will be the experience to remember…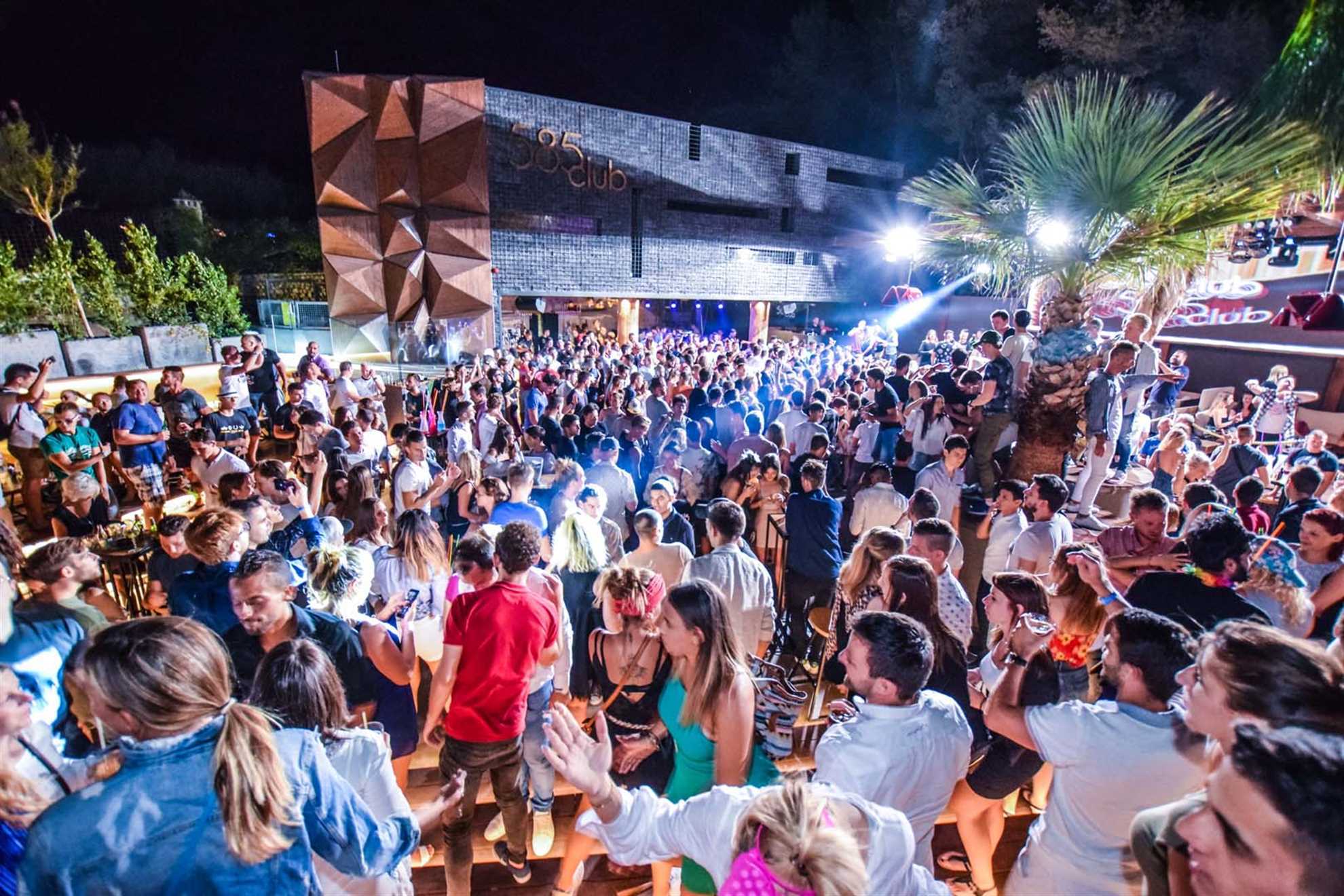 585 Club Bol, Brac
Nice bar for early morning café or late evening glass of vine. This bar is hidden from the eyes of a strong sun under a tree that welcomes everyone who wishes to relax and chat with the best friend…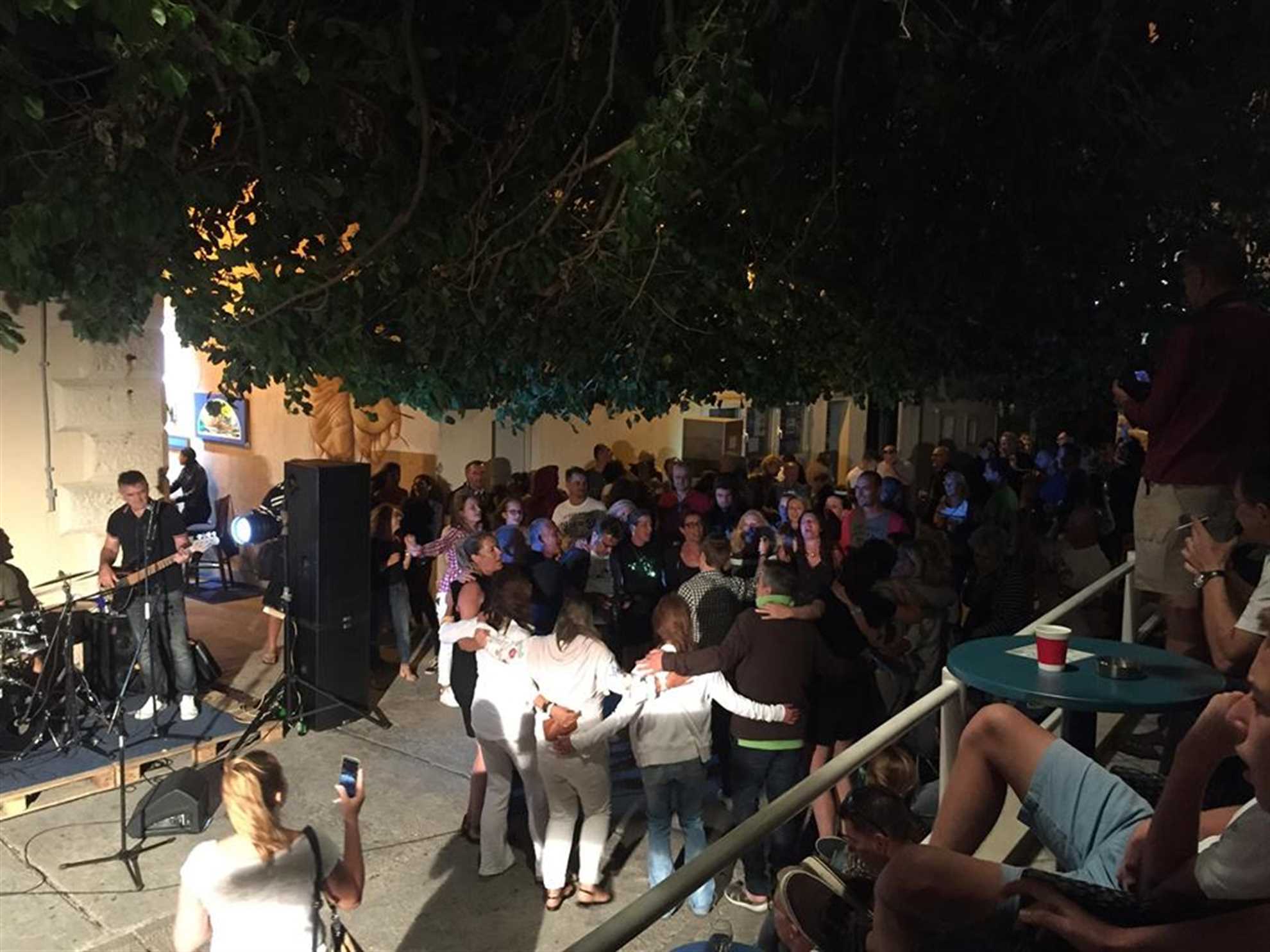 Live Music at Marinero bar