Photo: Trogir Seafront, www.pixabay.com
Eating out in Trogir
Where to eat out in Trogir? This question often pops up once when you arrive in Trogir, especially in the summer season and for holiday. The old town of Trogir is full of many restaurants and taverns at every corner, and we do not wonder why is not so easy to decide where to sit to enjoy lunch or dinner.
To make it easier to decide where to have dinner in Trogir, we made the top list of our favorite restaurants in Trogir.
Don Dino

Restaurant Vanjaka

Tavern Trs

Restaurant & Bar Calebotta

Restaurant Barba
Check our blog post The 5 Best Restaurants in Split City in Croatia for ideas on where to go for dinner in Split.
1. Don Dino "

superb dining experience"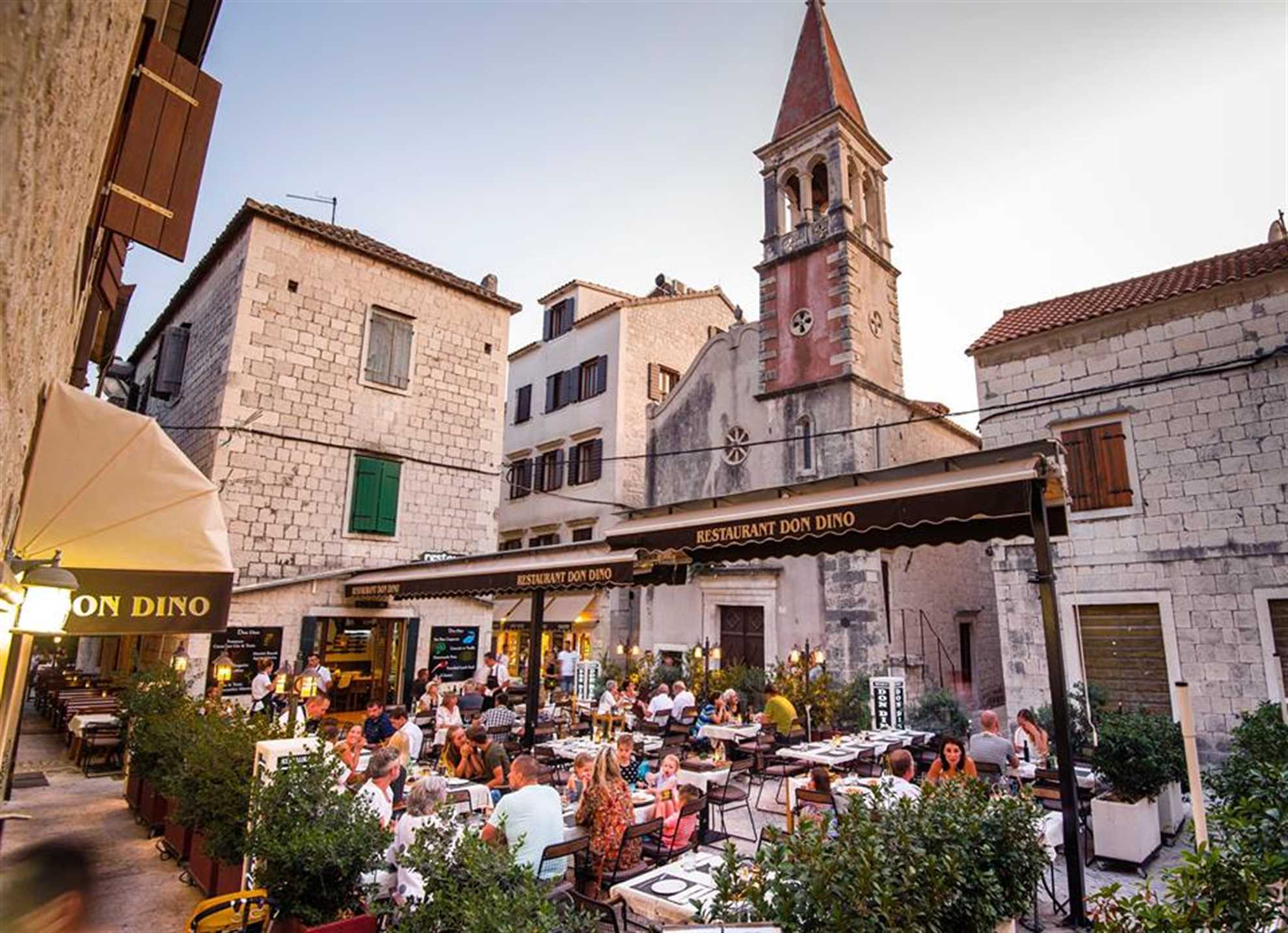 Photo: Don Dino Restaurant, Restaurant Don Dino Facebook Page
Restaurant Don Dino is deservedly on top of our list of best places to eat in Trogir.
Located in Trogir's Old Town, this exquisite fine-dining restaurant has a cozy interior and charming outdoor terrace with a picturesque setting on the small square, surrounded by traditional Mediterranean stone houses.
The culinary team delivers innovative and tasteful dishes combining the traditional Mediterranean cuisine with the newest culinary trends. If you give a chance to this top-notch restaurant in Trogir, be ready for plenty of fresh fish, excellent carpaccio and homemade pasta. If you like to indulge yourself with heavenly desserts, you will not regret if you leave some space in your stomach for Don Dino's homemade pastries.
Restaurant Don Dino can also satisfy special dietary requirements and serves vegetarian-friendly dishes as well as vegan and gluten-free options.
Don Dino Restaurant's restaurant serves lunch and dinner. We recommended this place for groups, families, and couples. It is also a good place for a business dinner. They accept walk-ins but it is advisable to make a reservation, especially in July and August.
Address: Bl. A. Kazotica 8, Trogir, Croatia
Reservations on number: +385 21 882 656
Website: www.restaurant-dondino.hr and Restaurant Don Dino Facebook Page
2. Restaurant Vanjaka "

breakfast, lunch, dinner - everything"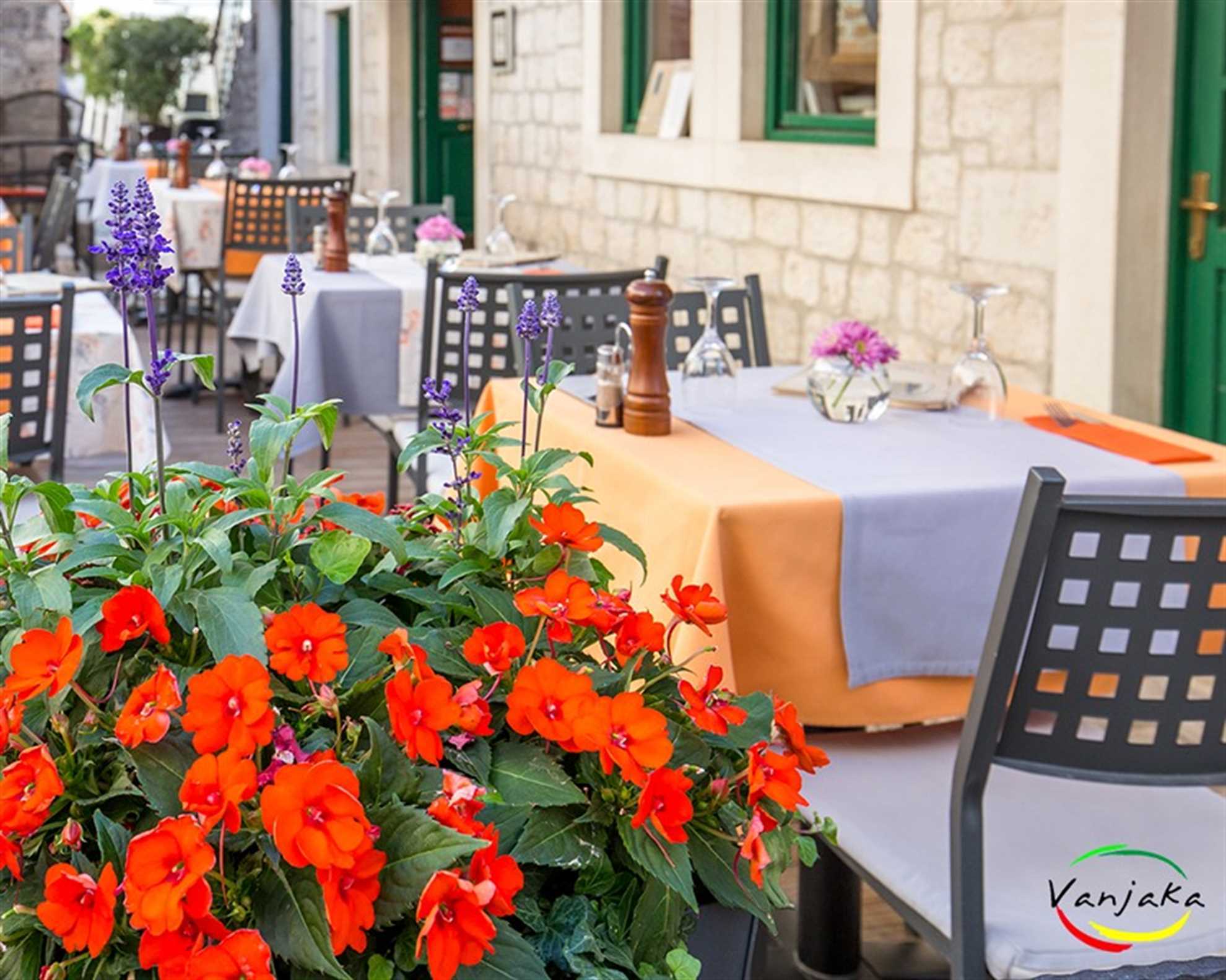 Photo: Restaurant Vanjaka, https://www.instagram.com/restaurant.vanjaka/
Restaurant Vanjaka is another place in Trogir to enjoy superb food and top quality wines. Located next to the Saint Lawrence Cathedral in the old town of Trogir, Restaurant Vanjaka preserves classy style serving exceptional culinary delights combined with Croatian wines. The staff is attentive, friendly and knowledgeable, ready to present the dishes in an interesting way and tell the story about Croatian wines.
Restaurant Vanjaka has 35 seats in indoor space and 55 outdoor seats on the lovely terrace and they are happy to accept group reservations, families, small groups and couples.
Here you can eat all day long. They start with serving breakfast, then brunch, lunch and dinner.
If you fancy fresh fish, grilled meat, homemade pasta and would like to spend the evening in the authentic setting being served by the high-class service, then you definitely need to book a table at Restaurant Vanjaka when visiting Trogir.
Address:Radovanov Trg 9, Trogir
Reservations on number: +385 21 882 527
Website: http://restaurant-vanjaka.com/en/rest-vanjaka/
3. Konoba Trs – Tavern Trs

"excellent food and service"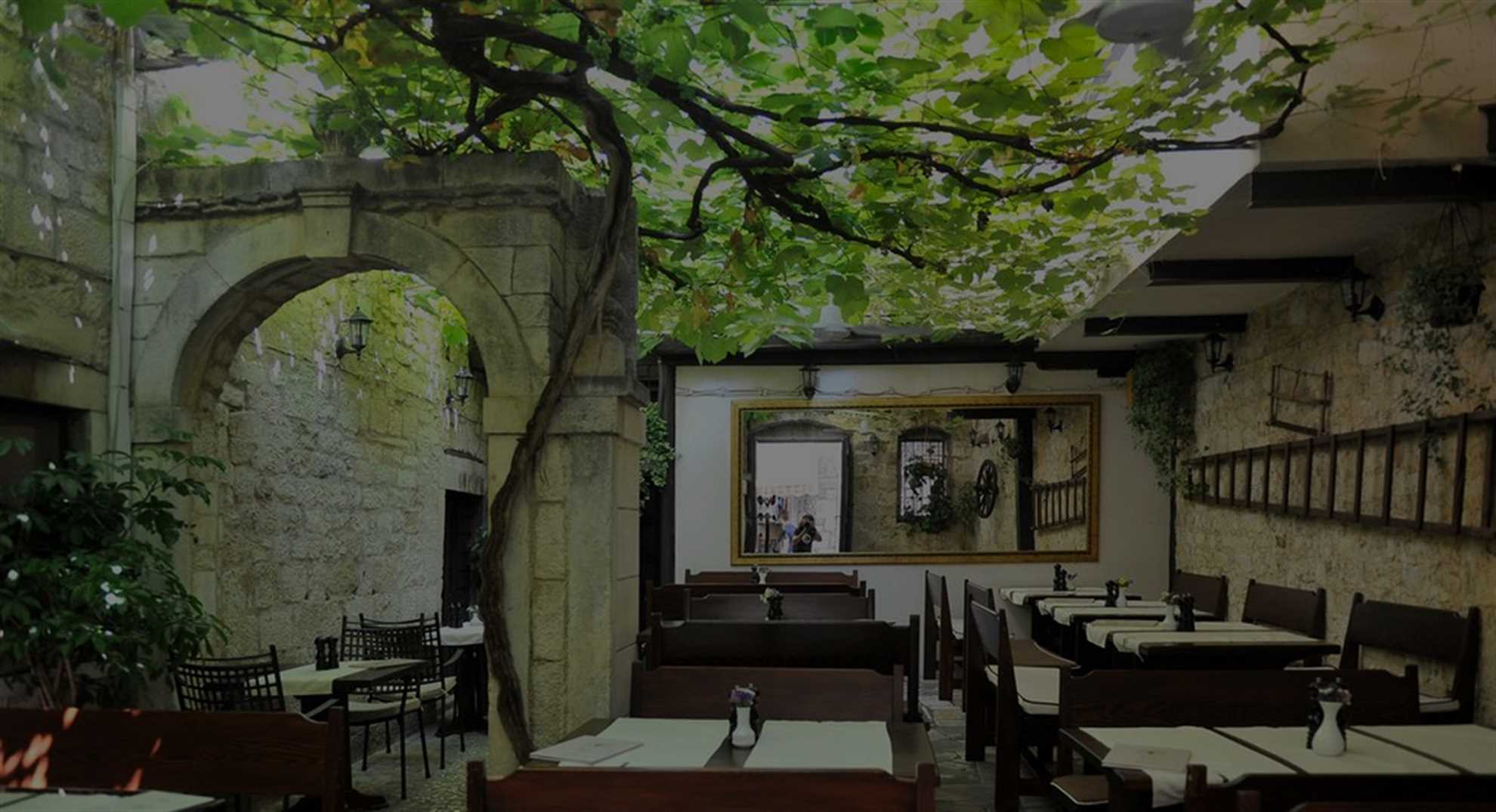 Photo: Tavern Trs, www.konoba-trs.com
Tavern Trs is a family-run restaurant in the center of Trogir. Here you can taste many traditional and local dishes, seafood, meat, and homemade pasta. The culinary team can also satisfy special dietary requirements for vegetarian-friendly dishes and offering gluten-free and vegan options.
You can enjoy lunch or dinner in the air-conditioned indoor dining room or enjoy the outside, being seated on the terrace under the old vine. This old vine is a trademark of the Restaurant Trs as it was named after it. Trs in Croatian apparently means vine.
Here you will experience lovely food and brilliant atmosphere and service.
As with other restaurants in Trogir from our list, we recommend that you book a table in advance, especially during the summer season.
Address: Matije Gupca 14, Trogir, Croatia
Reservations on number: +385 21 796 956
Website: http://konoba-trs.com/
4. Restaurant & Bar Calebotta

"excellent service, excellent food in sophisticated setting"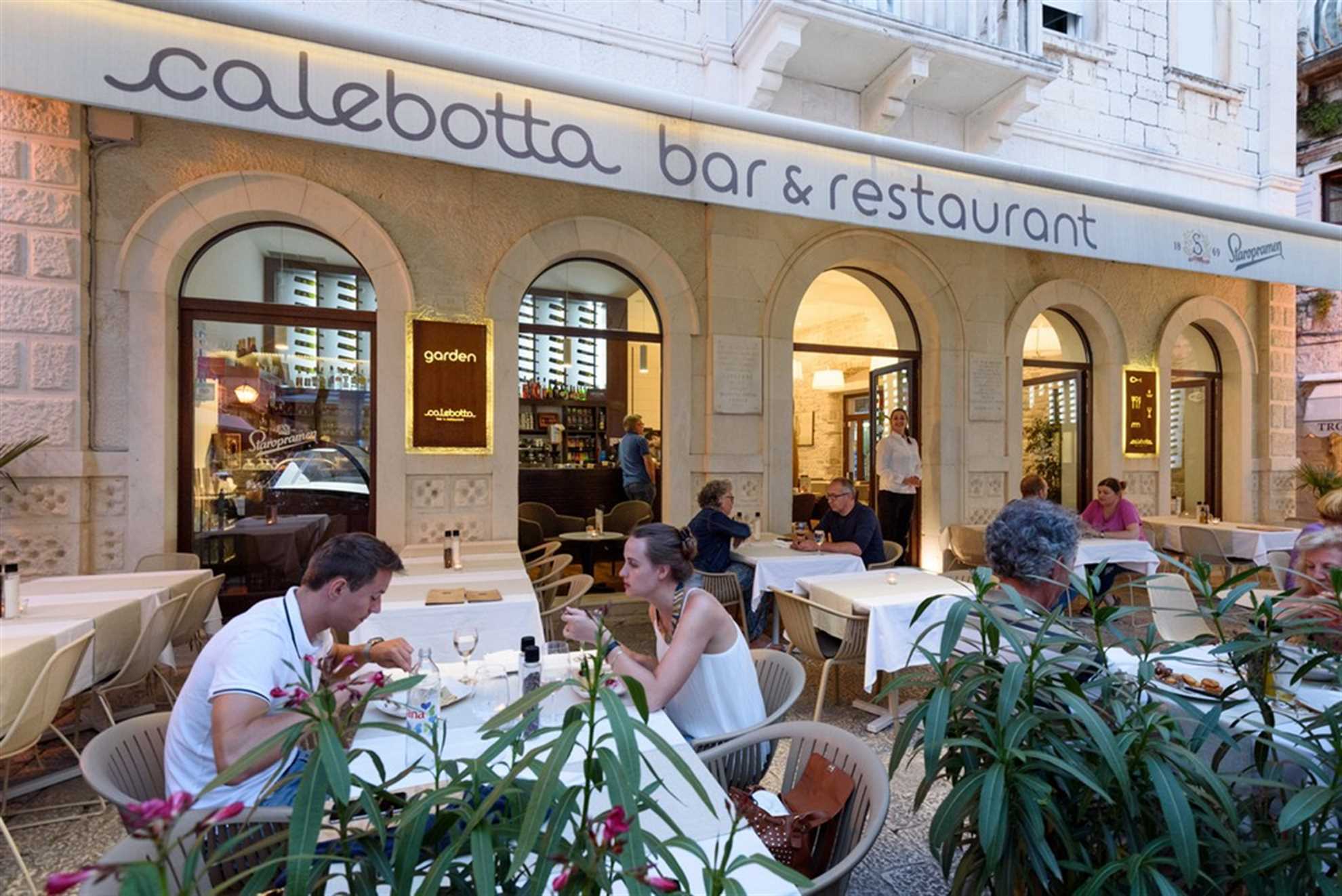 Photo: Restaurant & Bar Calebotta, www.calebotta.com
Restaurant and Bar Calebotta boasts a prime location on the main square of Trogir old town. In addition to the outside terrace where you can feel the vibrations of the Mediterranean lifestyle, there is a cozy interior with modern furnishings and the third part, terrace in the back garden where you can feel more intimate ambiance.
Treat yourself to a fine dining experience in traditional Croatian delicacies made of fresh and high-quality ingredients accompanied by a rich wine list. Restaurant & Bar Calebotta serves breakfast, brunch, lunch, and dinner. This place provides top notch service and is a great choice for an amazing dining experience when you are in Trogir.
Address: Gradska Ulica 23, Trogir, Croatia
Reservations on number: +385 21 796 413
Website: www.calebotta.com
5. Restaurant Barba

"fantastic fish"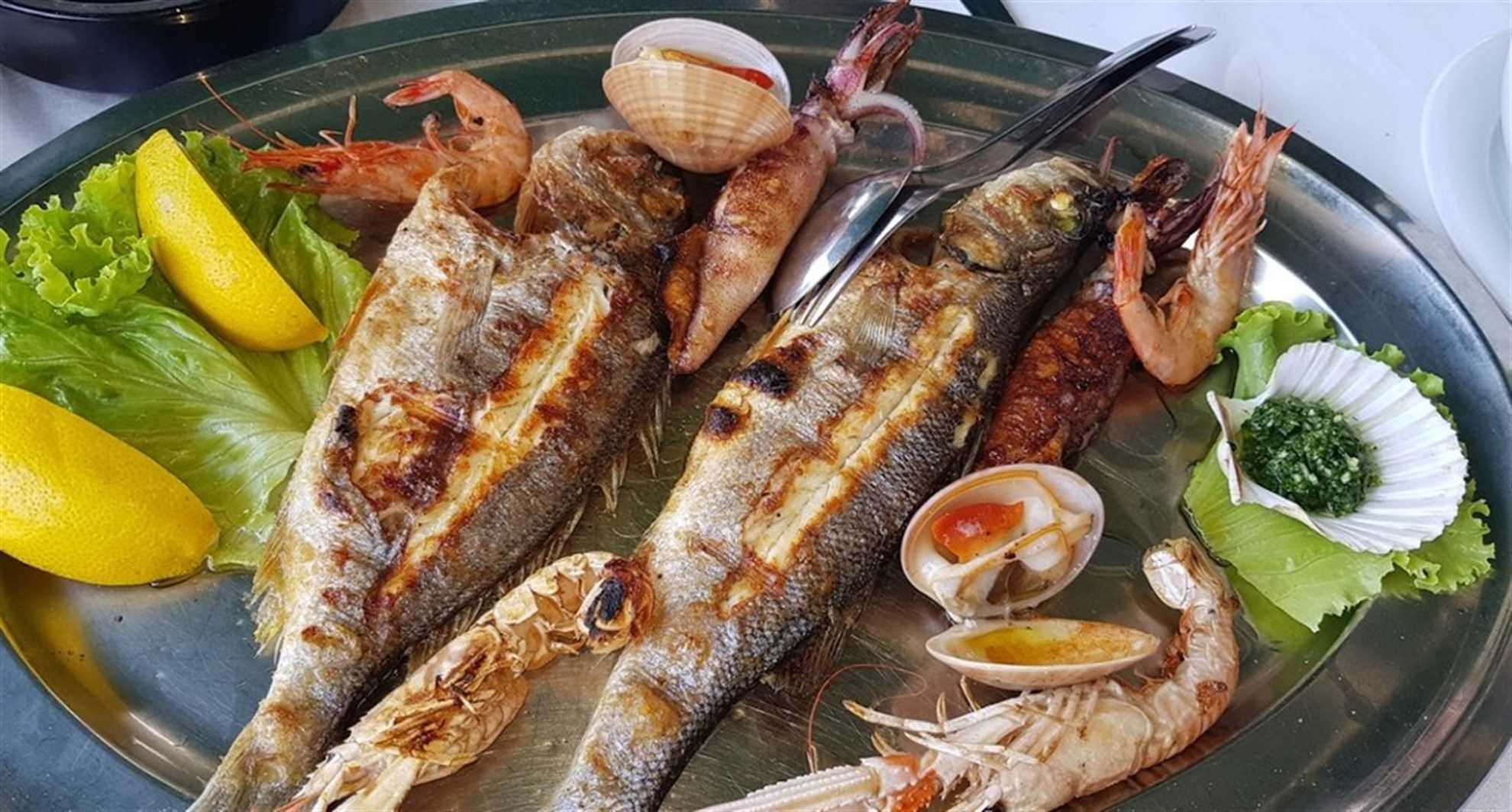 Photo: Restaurant Barba
Restaurant Barba is one of the restaurants in Trogir that should not be missed. For more than 20 years since its opening is famous for the best fish grilled in Trogir area. Except enjoying great fish and shells, that is always fresh, you can enjoy the tasteful meat dishes and different kinds of pasta.
Restaurant Barba is off the old town of Trogir. It takes about 15 minutes to get there on foot from the old town or just a short taxi ride. The interior of the restaurant is not so high-end furnished but its quality and the food is certainly a high-end class.
Visit Restaurant Barba to reward your palates! They have enough place to accept groups, but we recommend to book a table in advance.
Address: Ulica Hrvatskih Zrtava 42 , Trogir, Croatia
Reservations on number: +385 21 884 880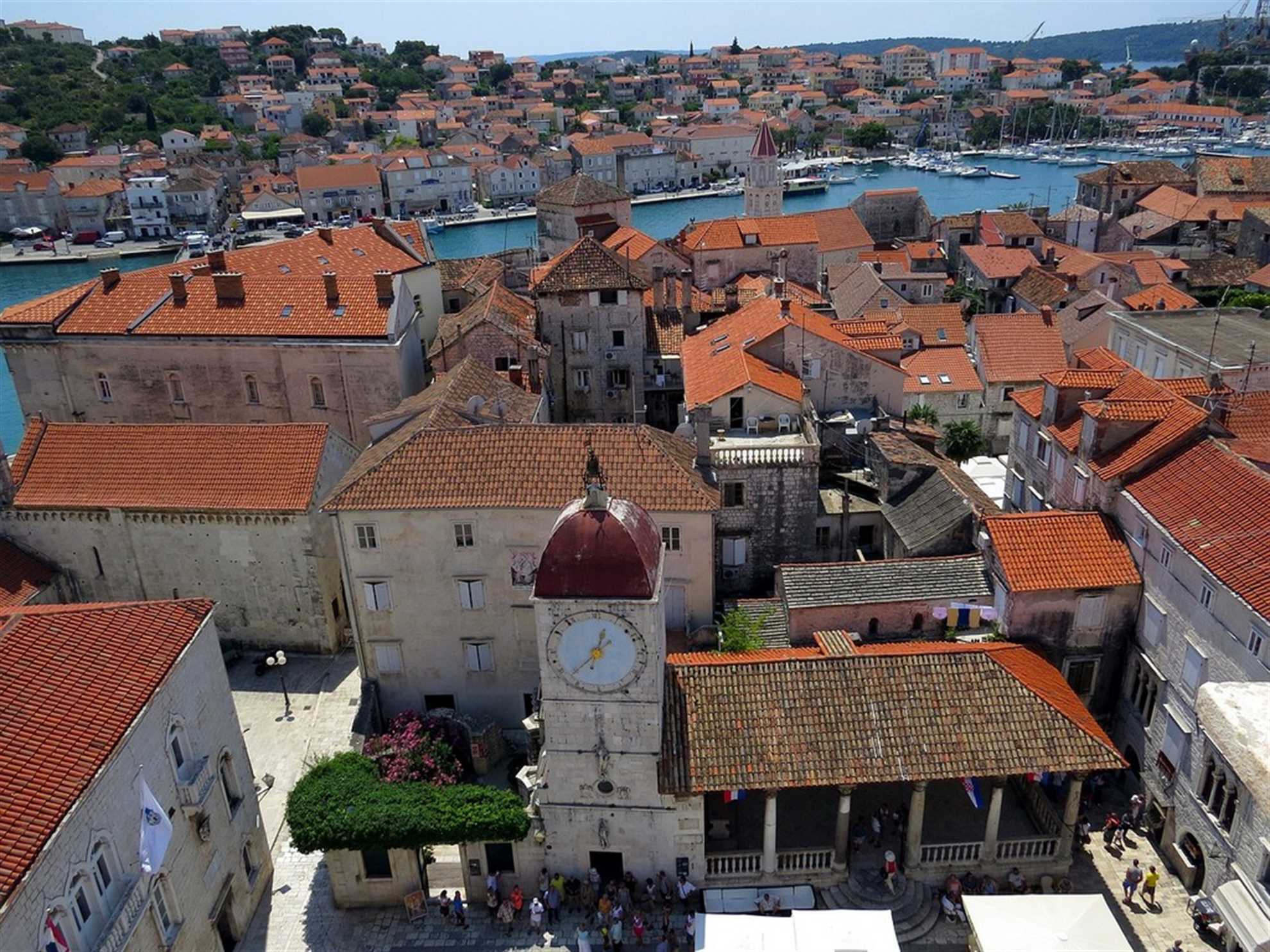 Photo: Trogir Old Town, www.pixabay.com
From fine dining restaurants to traditional taverns, or how we say in Croatian "konoba," most of the restaurants in Trogir offer Meditteranean food and international dishes. Each place has its own specials that enrich the overall gastronomic scene of Trogir Area.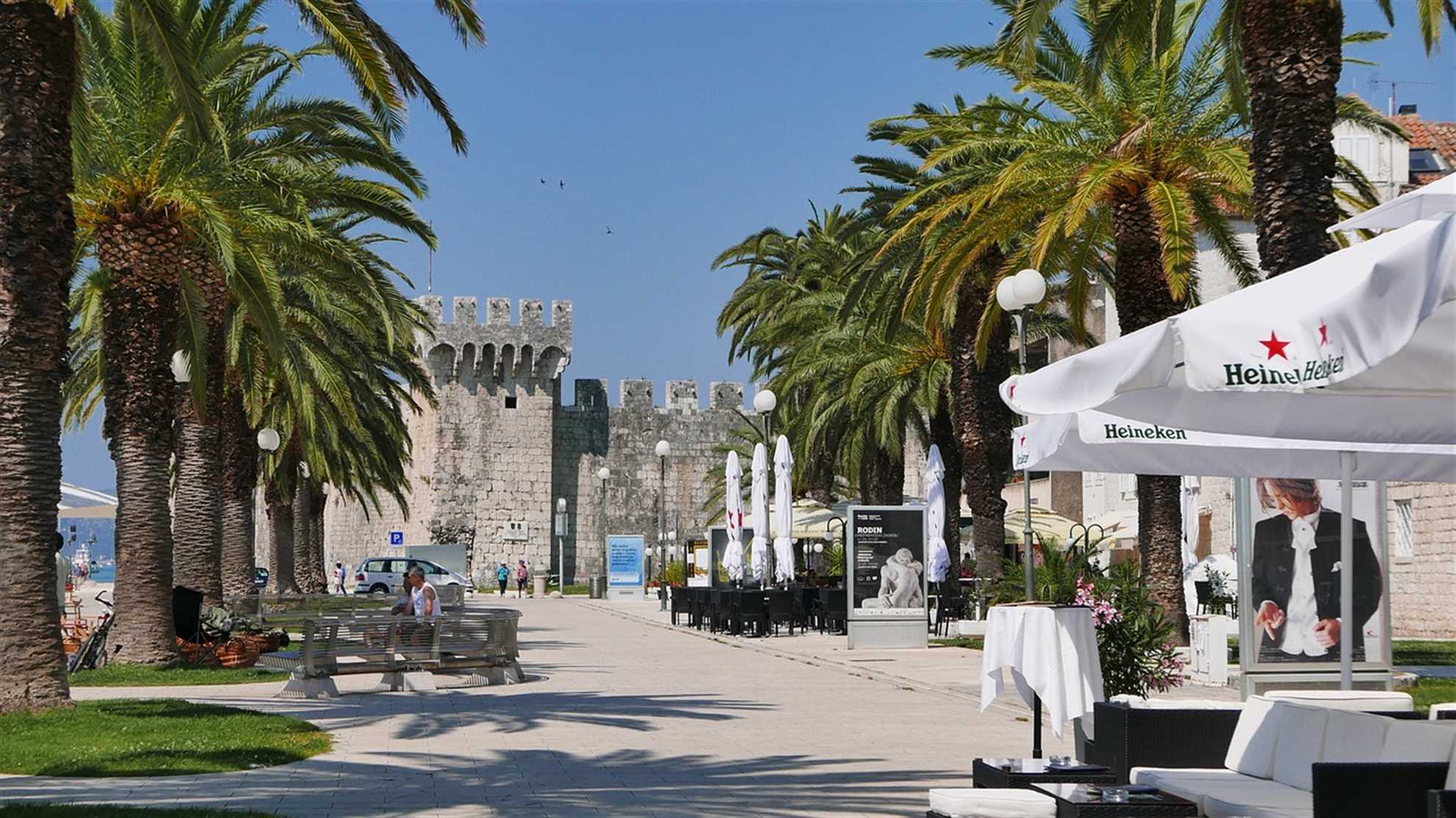 Photo: Trogir; Kamerlengo Tower, www.pixabay.com
We picked out and presented the top 5 restaurants in Trogir by our choice. But, this is not the end of the list of the high-quality restaurant serving excellent delicacies in Trogir.
Have you visited any of the restaurants in Trogir from this list?
Please, feel free to share your impressions in the comments below!
If you are staying in Trogir for the holidays, you need to visit the largest city in the area, the beautiful city of Split for at least one of the evenings. Check our blog post about the best places to eat in Split: The 5 Best Restaurants in Split City in Croatia