A married couple, Photo: www.pixabay.com
The top 10 locations in Croatia for a memorable wedding reception:
Dubrovnik

Hvar

Split

Zadar

Vis

Plitvice Lakes

Lokve Gorski Kotar

Poreč

Rovinj

Zagreb
1. Dubrovnik – Most popular wedding destination
Dubrovnik known as Croatia's most popular destination hides many romantic places. Its history and architecture will leave you breathless. If you are looking for a true historical feeling of the Mediterranean, then Dubrovnik is the place for your wedding reception!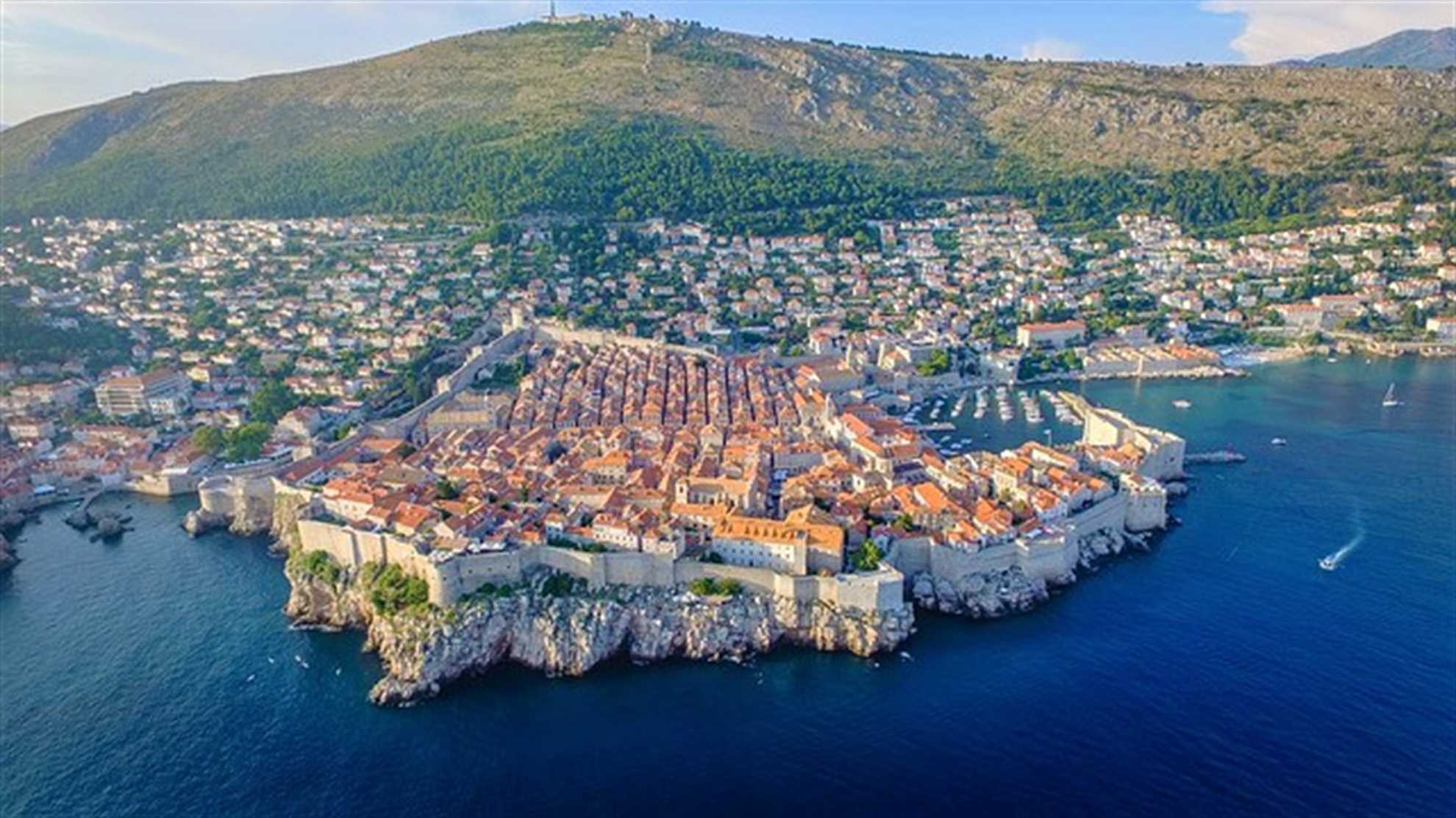 Old Town of Dubrovnik, Photo: www.pixabay.com
2. Hvar – The most desirable island of Croatia
Hvar is the sunniest island of Croatia and truly a special place for celebrating. Embowered with lavender and rosemary fields, as well as wine yards and Cypress trees, Hvar is definitely one of the most desirable destinations.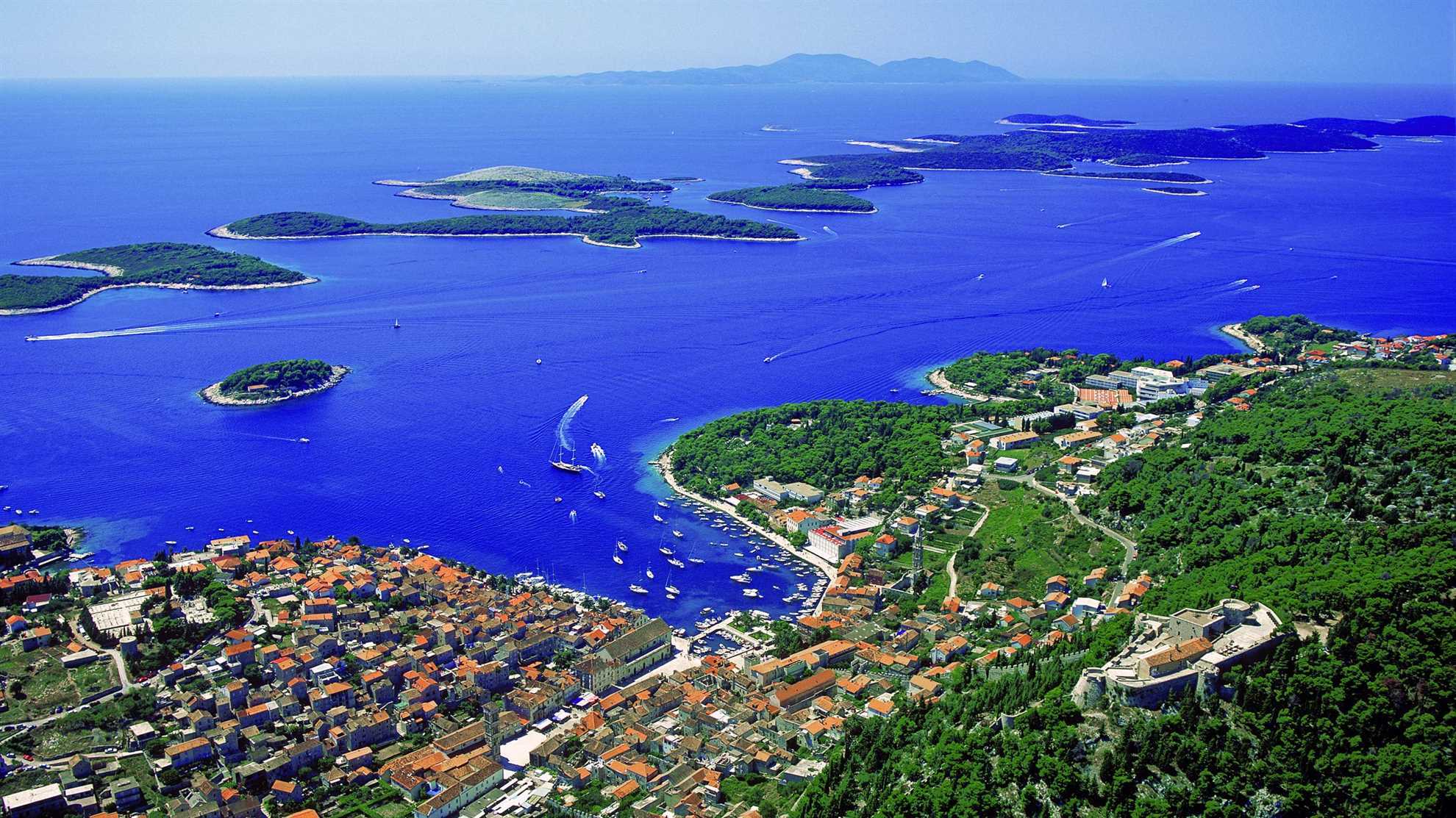 Panoramic view of Hvar Island in Croatia, Photo: tzhvar.hr
I know you can imagine your wedding ceremony near the infinity pool, overlooking the Adriatic sea.
3. Split – Mixture of Roman and urban vibes
Split situated at the foot of the Marjan hill it has become a destination for exclusive holidays and weddings as well! The historical old town was built by Diocletian and still has the Roman vibe mixed with an urban lifestyle. The perfect blend for a posh wedding!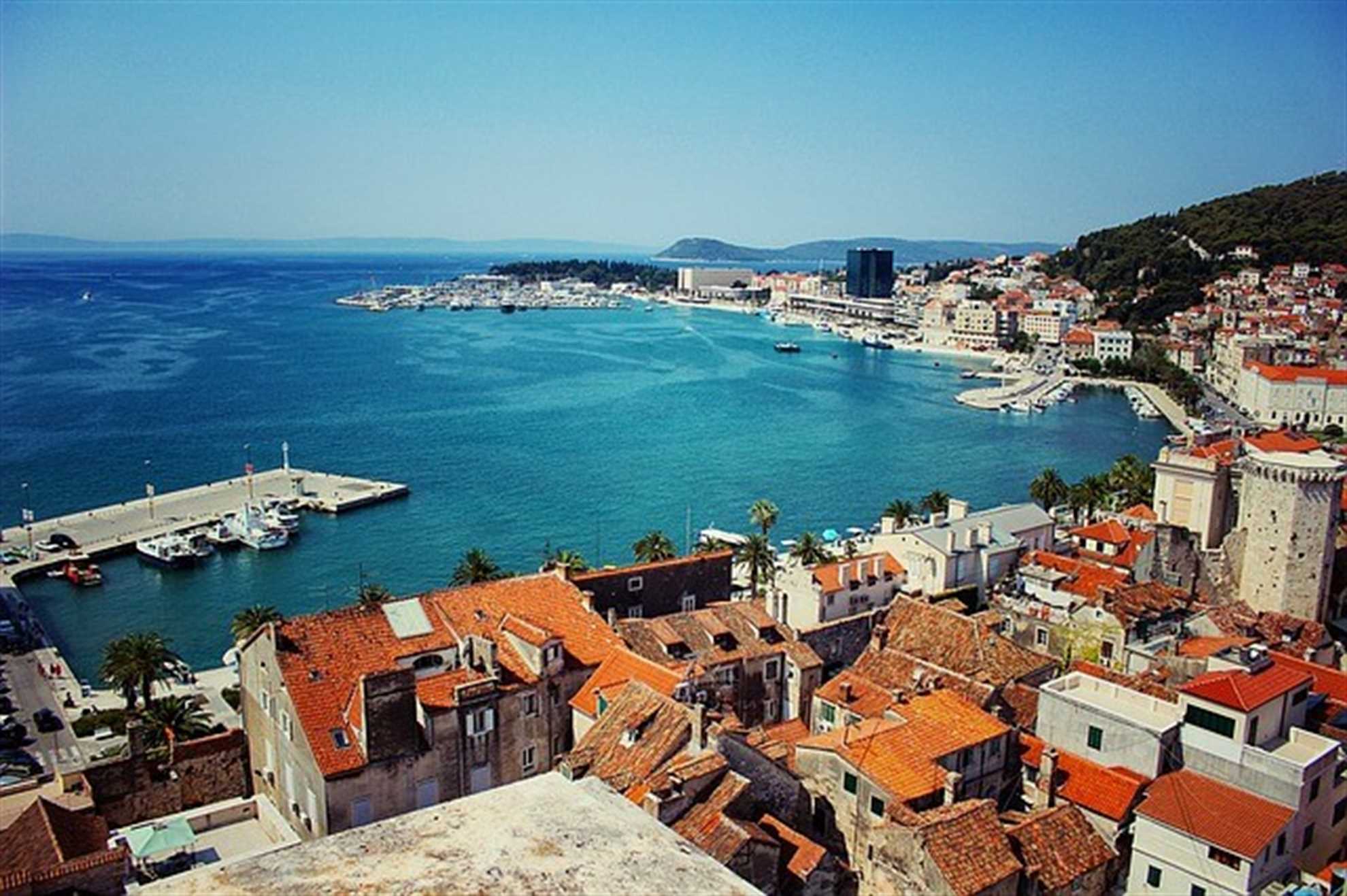 View from Diocletian's Palace in Split, Photo: www.pixabay.com
Split is definitely the jewel of the Adriatic and has many beautiful locations for wedding photos and reception. Also, a huge range of restaurants and wedding venues can be found in Split.
4. Zadar – The most beautiful sunset for perfect wedding photographs
The historic town of Zadar and the modern side of Greeting to the Sun make Zadar a charming place for a wedding.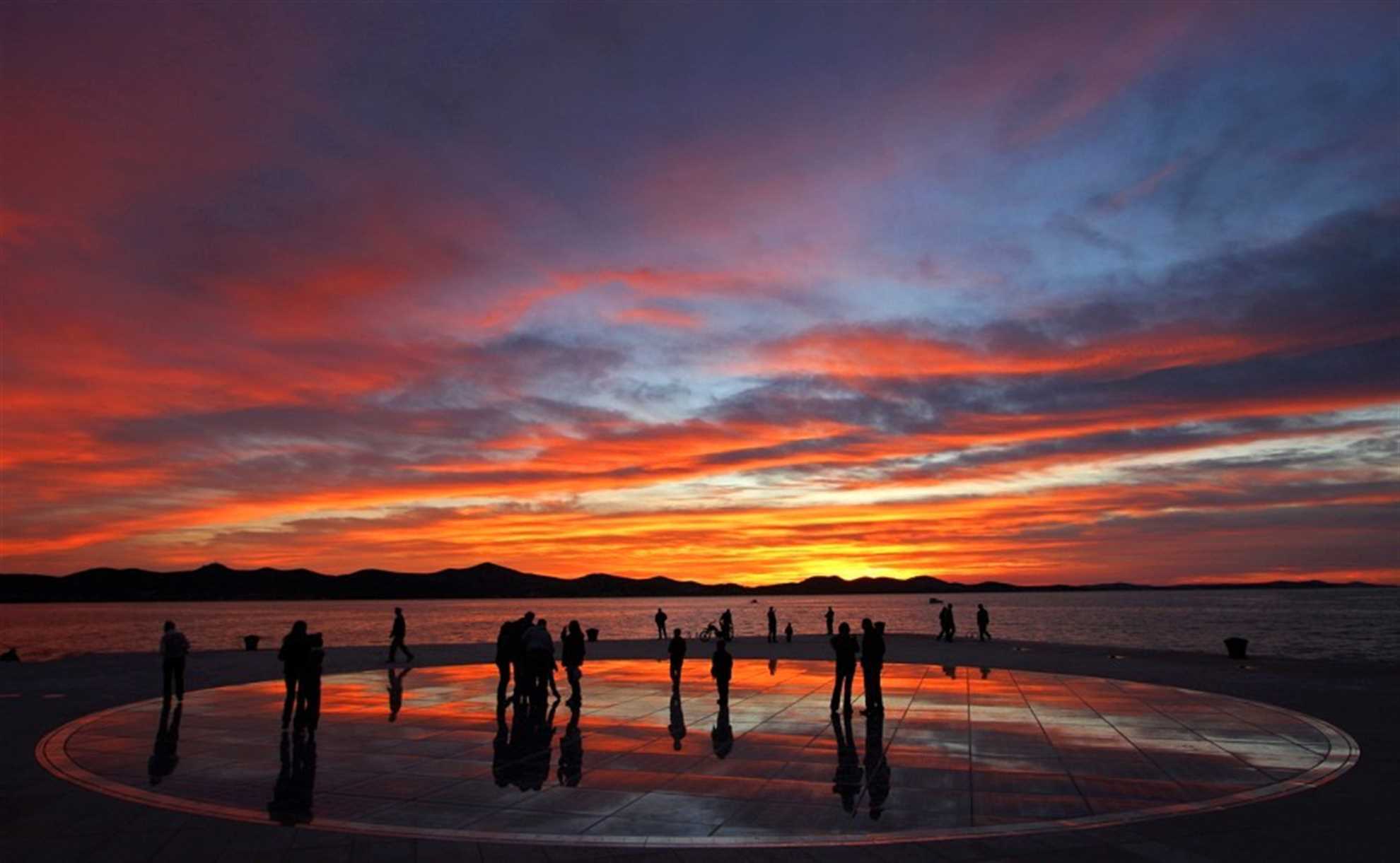 Beautiful sunset in Zadar, Photo: www.zadar.hr
At the waterfront of Zadar, you can experience the most beautiful sunset in the world while the Sea Organ plays a nice song. Here you can take your wedding photos with a spectacular background! Also, the National Park Krka is nearby and worth a visit!
5. Vis – Unique destination for weddings
Vis is still not well known but remains as an exclusive destination. The island of Vis provides you with untouched nature and offers a unique experience to each of its visitors.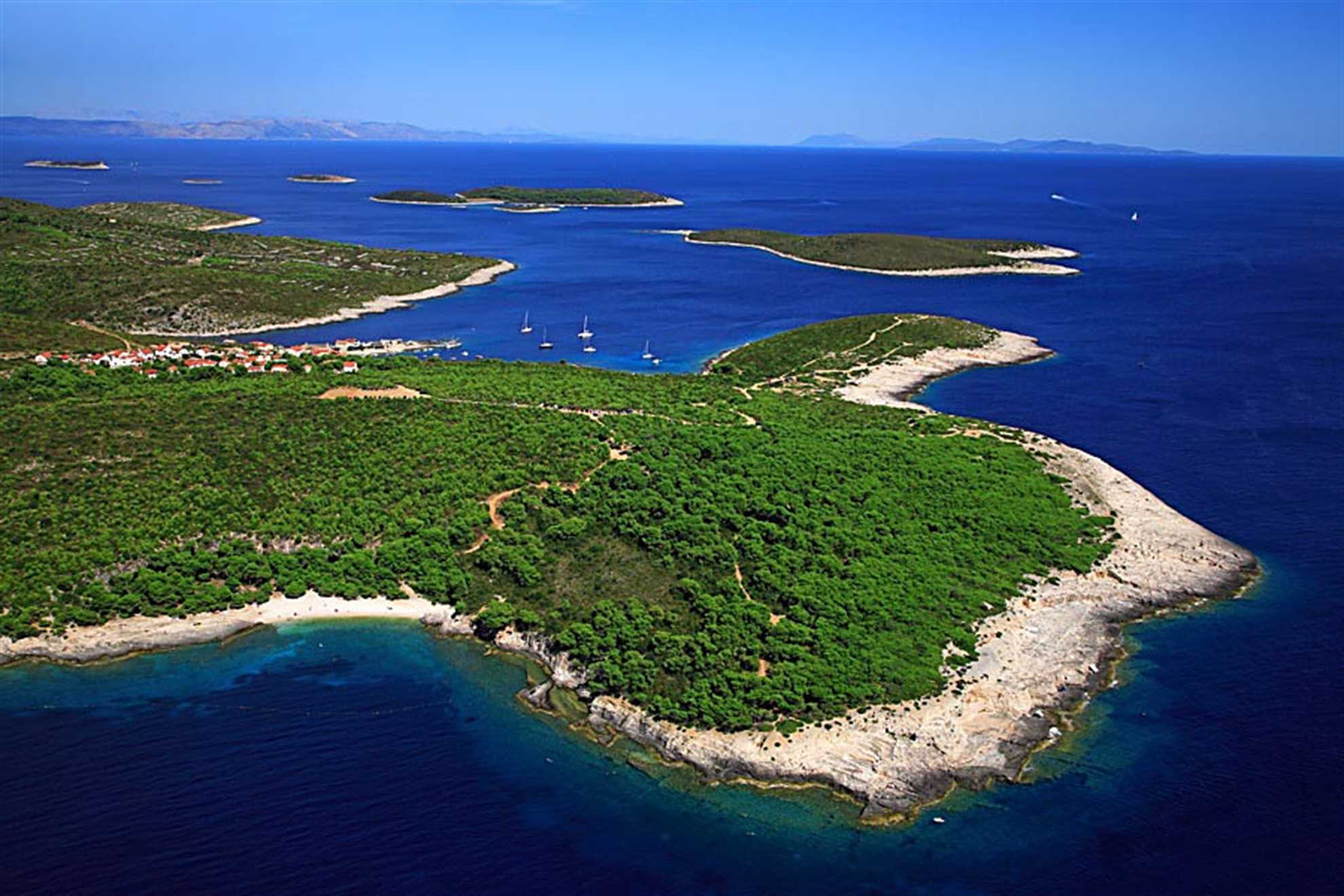 Island of Vis in Croatia, Photo: www.tz-vis.hr
The Blue Cave is one of many places that prove that. Many stunning locations can be found on Vis where you can organize your wedding or a private party.
6. Plitvice Lakes – Gorgeous waterfalls as a backdrop
The majestic waterfalls of Plitvice Lakes are truly a remarkable natural phenomenon. The Plitvice Lakes National Park offers the opportunity to get married within the grounds.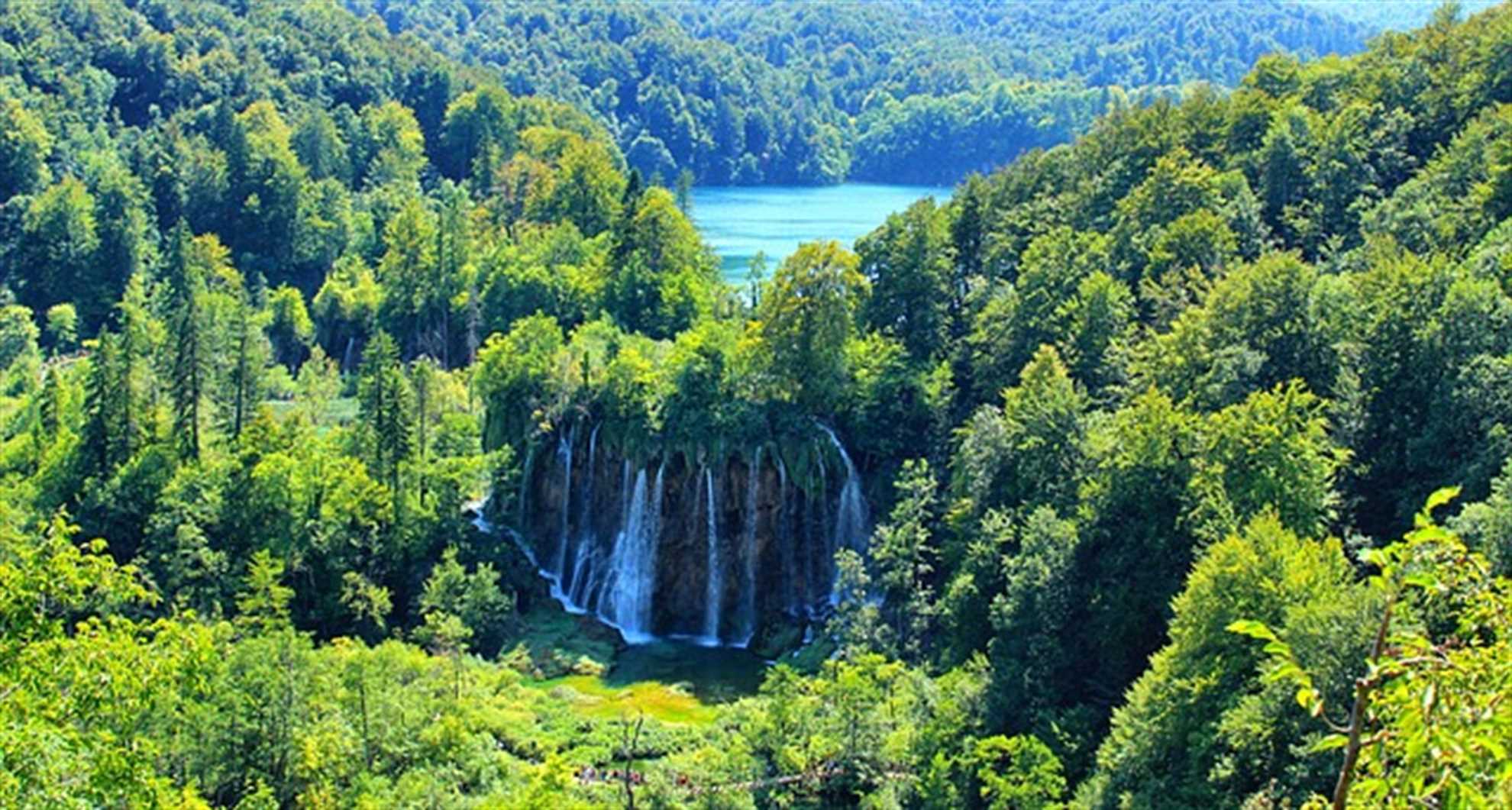 Majestic waterfalls of Plitvice Lakes, Photo: www.pixabay.com
If you want to surround yourself with nature and have the most captivating backdrop, then this is definitely the best place for you to get married!
7. Lokve Gorski Kotar – Ideal wedding location for adventurers
Lokve is a well-preserved secret in the heart of Gorski Kotar region. You can take your wedding photos at the large lake with numerous islets.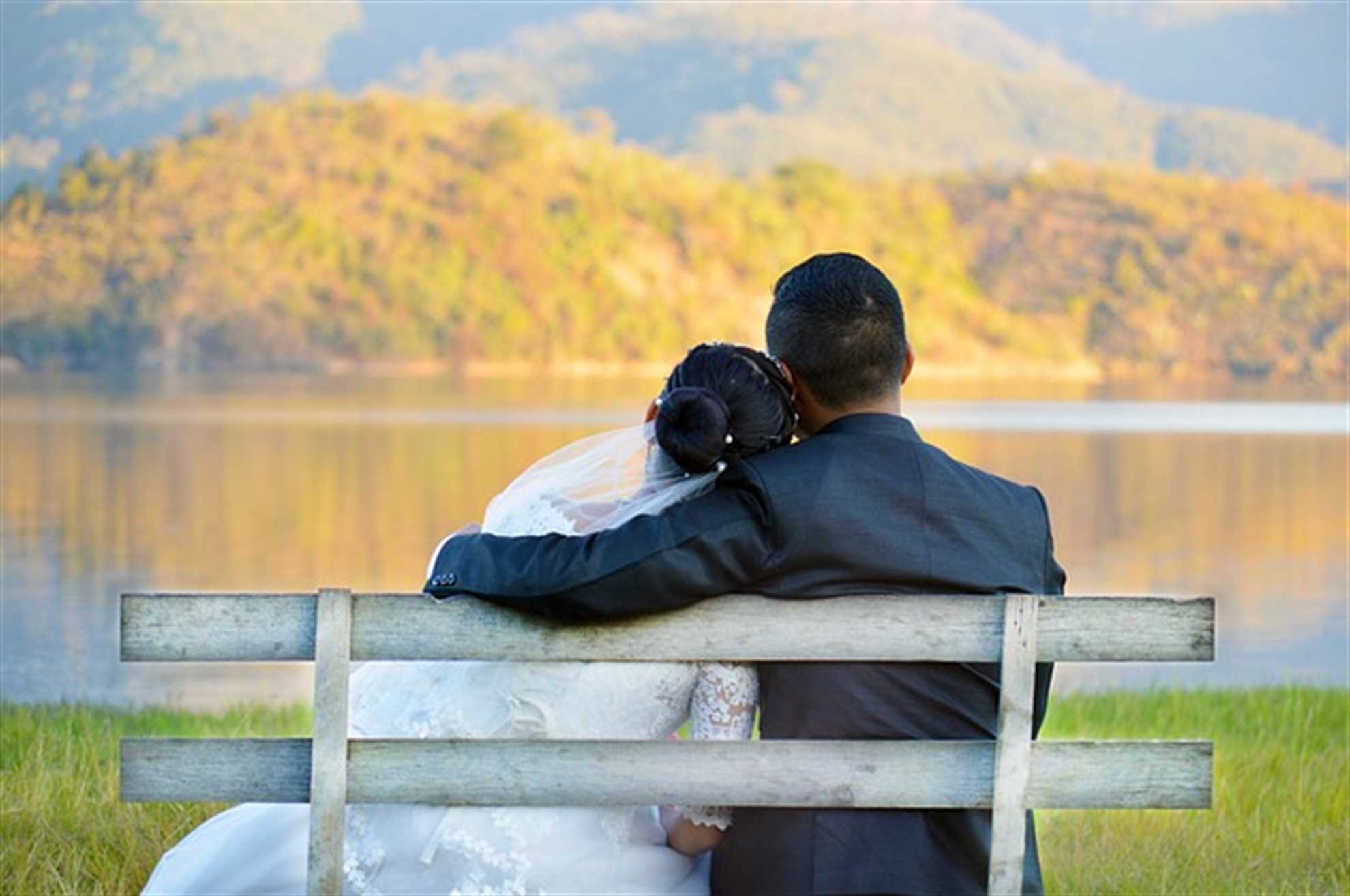 Hidden paradise in Lokve Gorski Kotar, Photo: www.pixabay.com
I guarantee you, it will be unforgettable. If you and your significant like adventures, then this is the right place for you!
8. Poreč – Amazing waterfront wedding venues
Poreč has a stunning architecture and beautiful waterfront promenades. It will surely grow to your heart.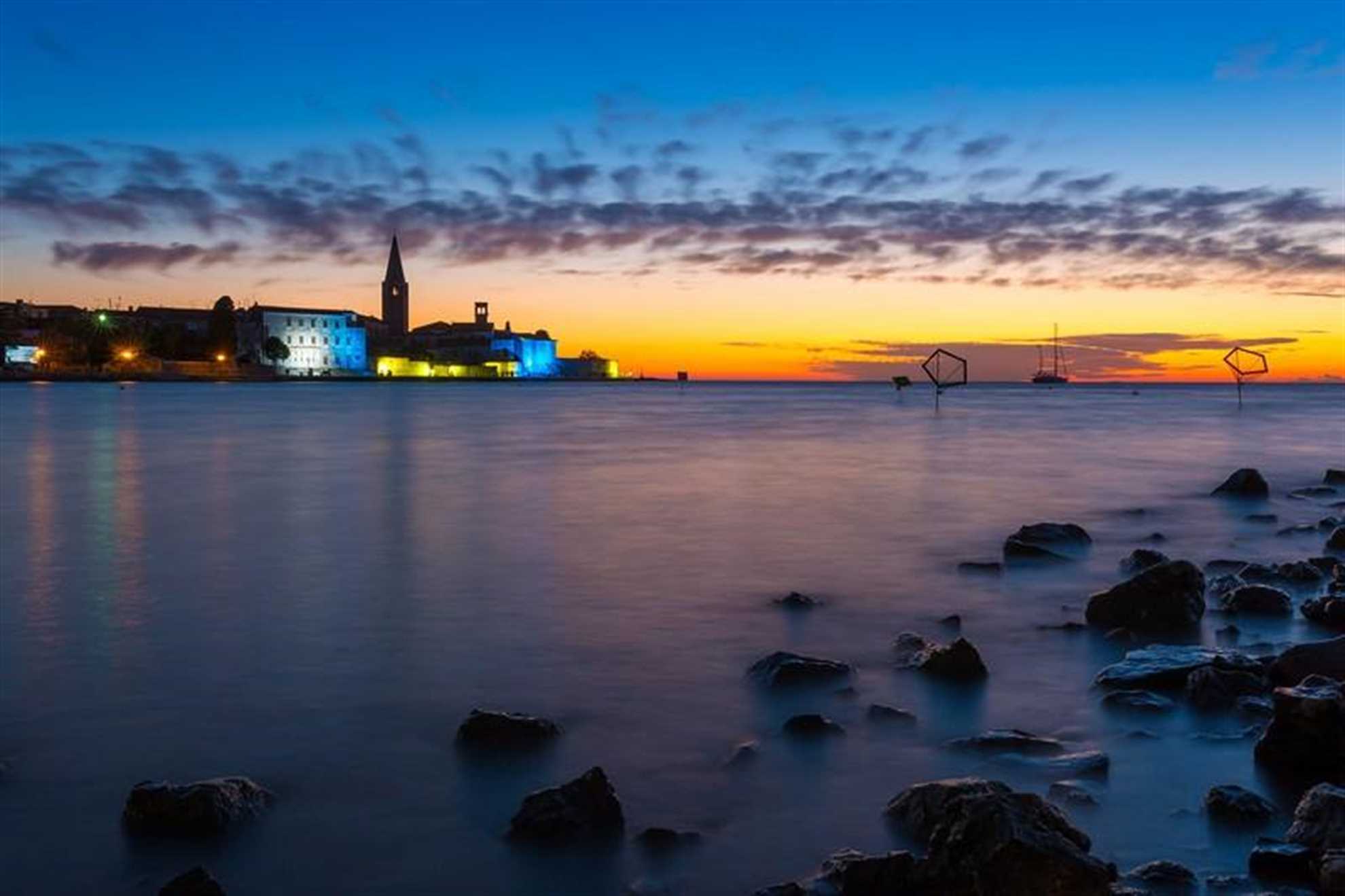 Waterfront city of Porec in Istria, Photo: www.istra.hr
Maybe not that well known, Poreč has also many lovely places for celebrating your wedding. Also, in less than 10 kilometers inland, you can find lots of magnificent villas perfect for outdoor wedding receptions.
9. Rovinj – Historical city for a romantic wedding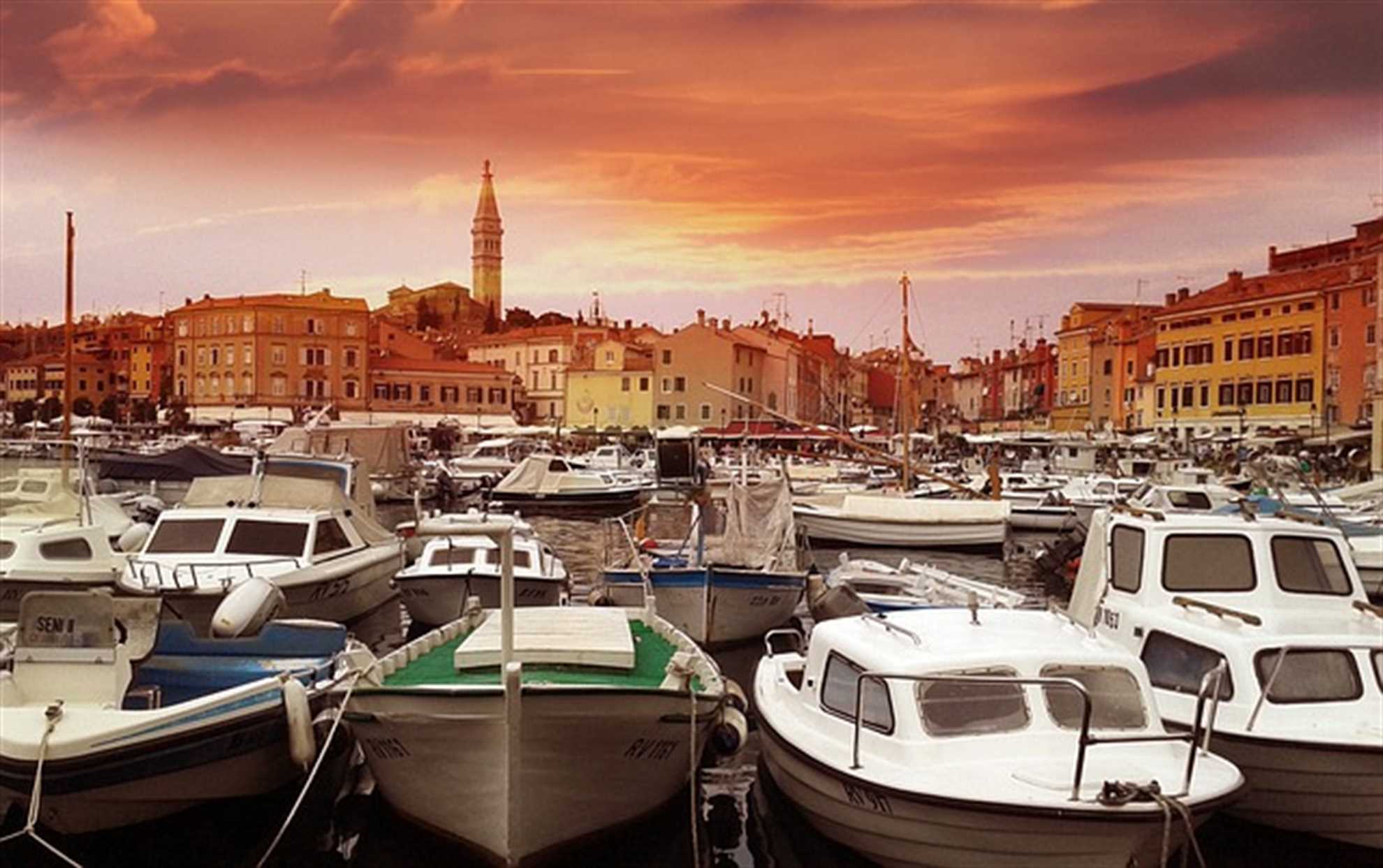 Romantic town Rovinj in Istria, Photo: www.pixabay.com
Rovinj will give you the romantic atmosphere in a historical location. You will be surprised by the rich history of the city Rovinj. It is ideal for those who want a supreme wedding experience. The magical old town is the perfect spot for wedding photos!
10. Zagreb – An urban wedding in the capital city
Zagreb is an excellent choice for a modern and urban themed wedding with first-class culinary delights.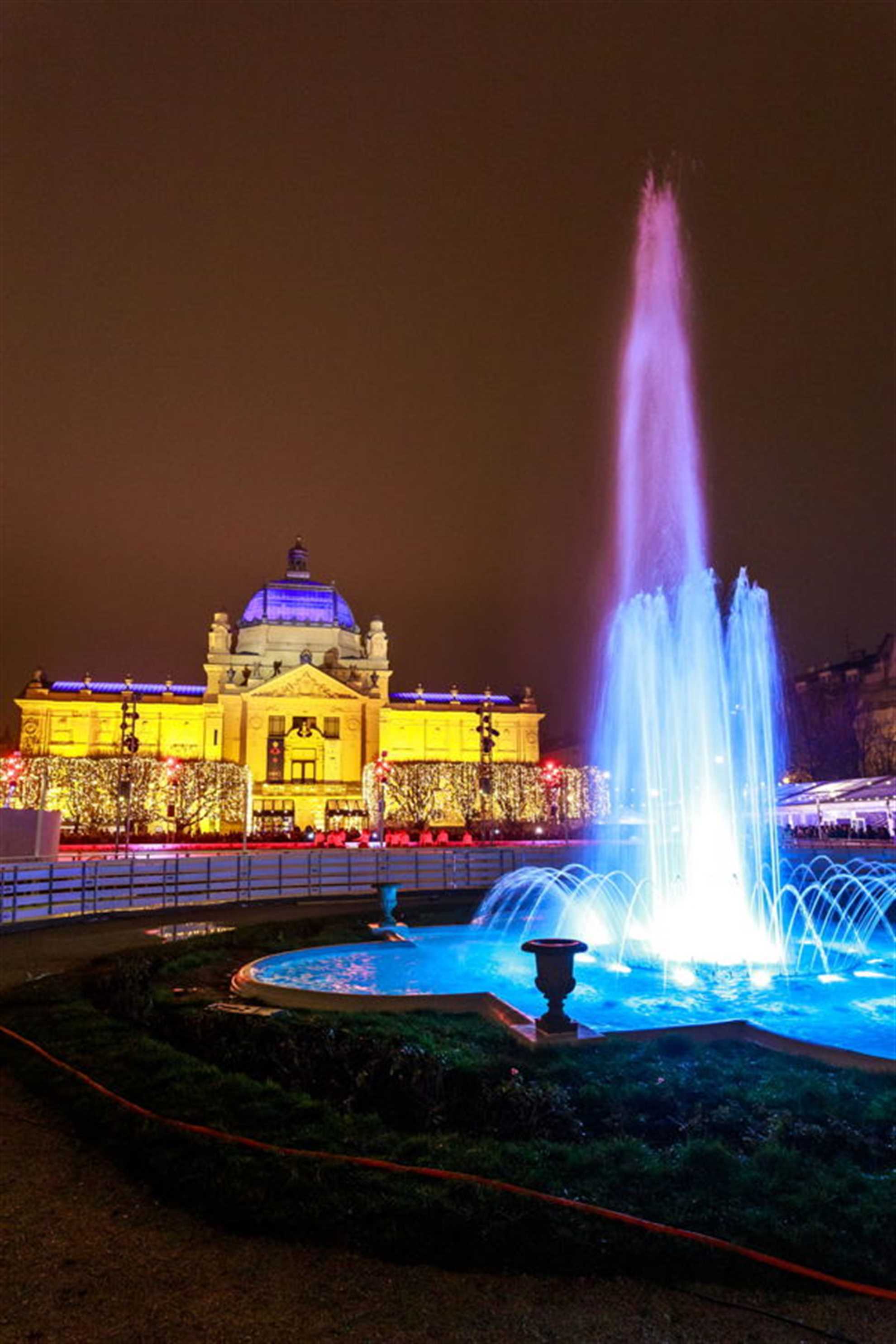 Urban wedding in the capital city Zagreb, Photo: www.infozagreb.hr
In Zagreb, you can find many restaurants, venues, and hotels who offer private wedding receptions. Zagreb also offers a getaway to the beautiful nature and National Parks – reachable within a 30 minutes drive.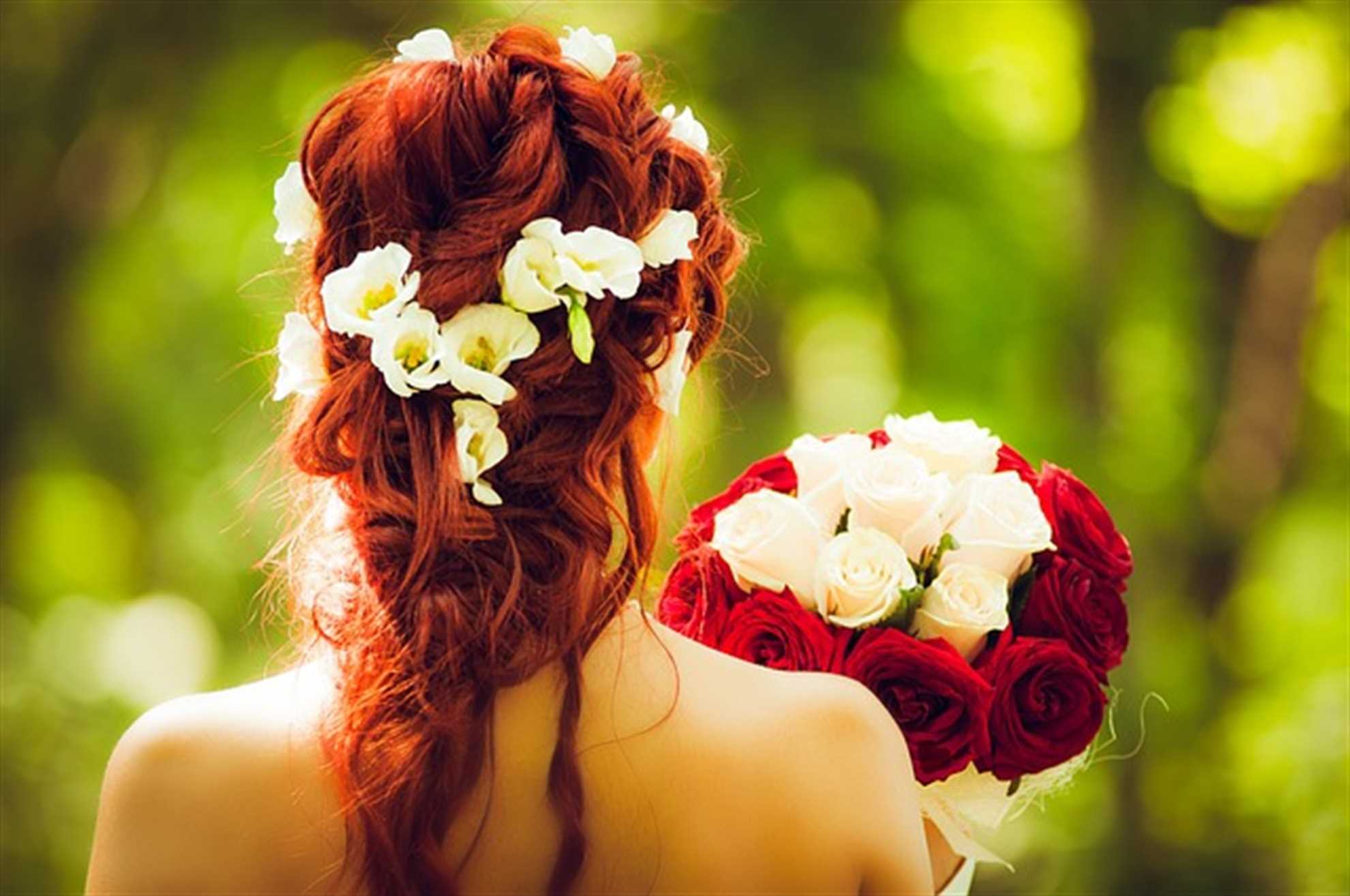 Lovely bride, Photo: www.pixabay.com
I hope you liked my suggestions and that I made it a bit easier for you to decide where to celebrate your big day! If you have any questions about a certain location, feel free to contact us! Also, if you have suggestions for more magical places for weddings comment below. If you like the post, feel free to share it with your friends on social media.